Dishwashers
GE's Latest Dishwasher Has Its Own Theme Song
The new Monogram dishwasher lays down some GE-Funk

Credit:
GE's new Monogram dishwasher brings a little chamber music to your kitchen.
Instead of a harsh beep or a glowing light, the appliance will play soft, polyphonic ringtones to notify the user when the dishes are clean or if there's an error. All those tones are part of a whole minute-long soundtrack, composed specially for Monogram. It features a "sonic palette" of piano, strings, timpani, and even a harp, and sounds a lot like Penguin Cafe Orchestra's Perpetuum Mobile. GE's released the full dishwasher sountrack, but only selected excerpts will play when a cycle's done or the dishwasher is powered on.
"Adding a complementary sound element can enhance everyday interactions with your appliances," said Lou Lenzi, director of GE's industrial design. "The fit, feel, finish—and now sound—of the dishwasher evoke the luxury of the Monogram brand."
Sure, a $1,799 MSRP dishwasher deserves something more than a beep, but with 102 cleaning jets and Bottle Wash, we were hoping for something a little more triumphal—Chopin's "Heroic" Polonaise in A flat major, perhaps. Or, considering that a low, low 39 dBA sound rating makes for a Quiet Storm, maybe Isaac Hayes' 12-minute version of "Walk On By" would fit the bill.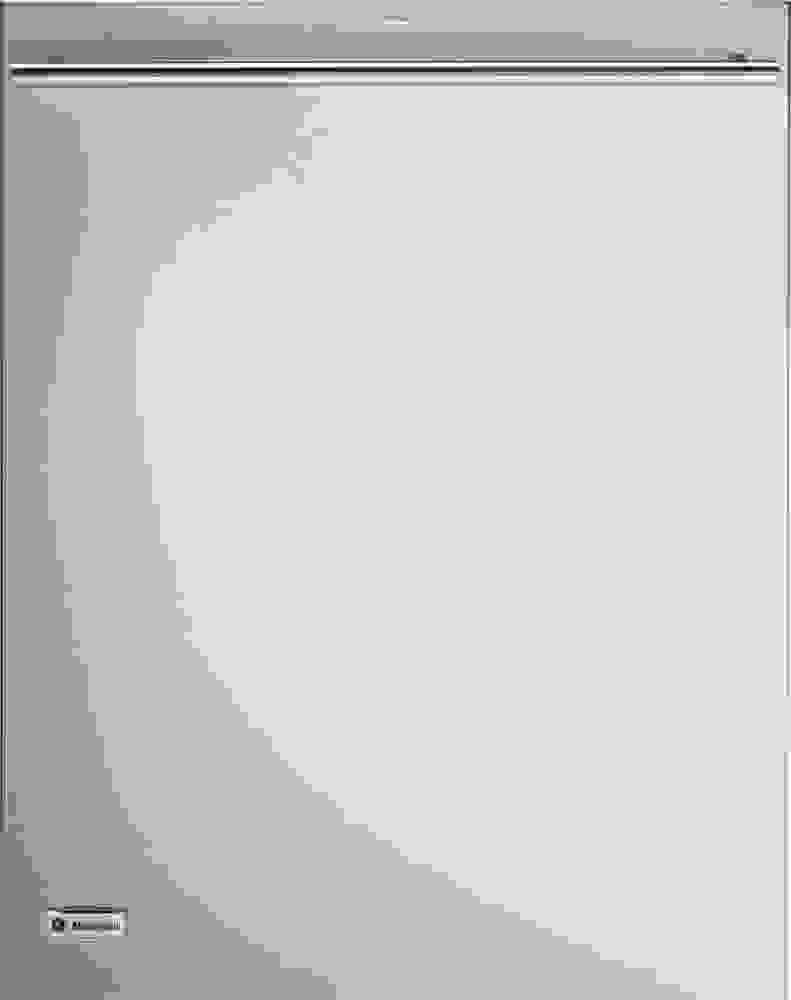 Instead, we get a purposefully inoffensive soundtrack that could underscore the trailer for a family-friendly romantic comedy. Listen to it again, and you'll swear you can hear a voiceover say, "featuring Diane Keaton..."
As inexpensive speakers and audio chips become commonplace, though, you can expect that more appliances will spend some time studying music appreciation before they hit the market.
In fact, GE's new dishwasher is far from the first appliance to get a ringtone. Whirlpool's latest high-end washers and dryers all feature notification tones that sound more like an electric pianos than electronic beeps. LG's washers and dryers have always played a little tune, and Samsung's laundry machines treat your ears to a rendition of Schubert's "Die Forelle." If you've ever seen Sherlock Holmes: A Game of Shadows, that one will send chills up your spine.