We've all spilled drinks, it's just part of life. And while most of the time the spill might only result in a mess to clean, it can often end in a stained carpet or (worse) destroyed electronics.
Luckily, there's now a solution to this rather first-world problem. A small company called Mighty Mug has taken to Kickstarter with a line of barware that you simply cannot knock over... Well, at least not very easily.
The project follows up on the company's line of no-spill travel mugs, which we first spotted back in 2013 at the International Home and Housewares Show in Chicago.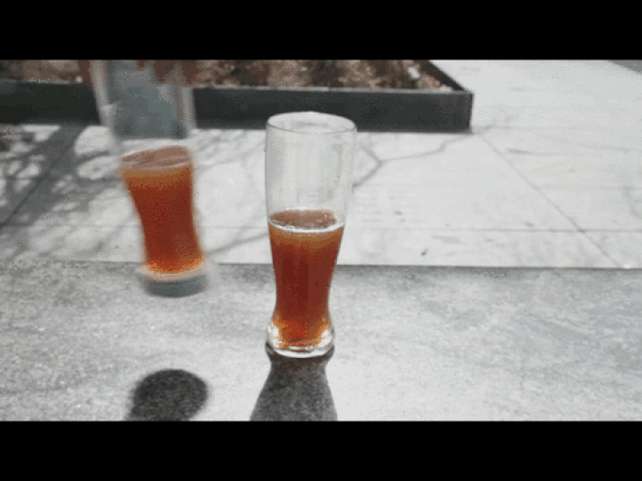 According to the campaign, the new lineup consists of four glasses: an old fashioned tumbler glass, a pint glass, a pilsner glass, and a wine glass. Each of the "glasses" is actually made out of a durable, BPA-free plastic, but they are all safe to place in the top rack of your dishwasher.
But the real draw is Mighty Mug's patented "Smartgrip" technology, which prevents the containers from tipping over. The material is placed on the base of the glass and creates a vacuum seal with the surface below the cup, thereby holding it in place.
Mighty Mug notes that you can hit the cup from any side and it won't fall over, but when you go to pick it up, the vacuum seal releases without any resistance. The only caveat is that it must be placed on a smooth, solid surface for the seal to work.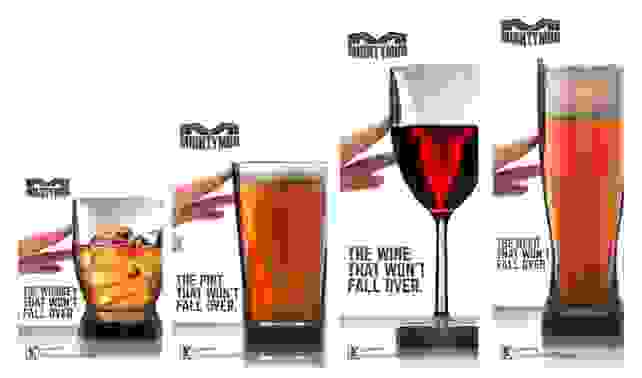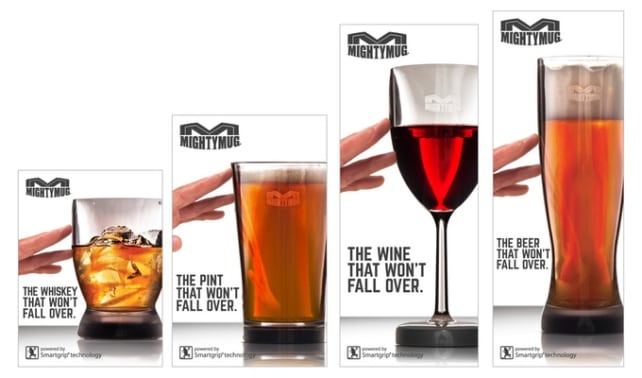 The Kickstarter campaign for the new line has already more than tripled its funding goal of $5,000, and it still has more than a month left. You can preorder a set of two glasses in your preferred style for $30, with larger sets also available for mixing and matching.
While these aren't the nicest glasses for the price, they're great if you've been spurned by spilled wine at dinner parties one too many times, or if you're the type who can't be trusted around delicate glassware. Either way, it's a pretty nifty little receptacle for beer and wine.
Related Video
Our editors review and recommend products to help you buy the stuff you need. If you make a purchase by clicking one of our links, we may earn a small share of the revenue. Our picks and opinions are independent from any business incentives.