Dishwashers
PointGrab Lets You Control Your Kitchen With a Wave of Your Hand
Touchless appliance control is coming to your kitchen.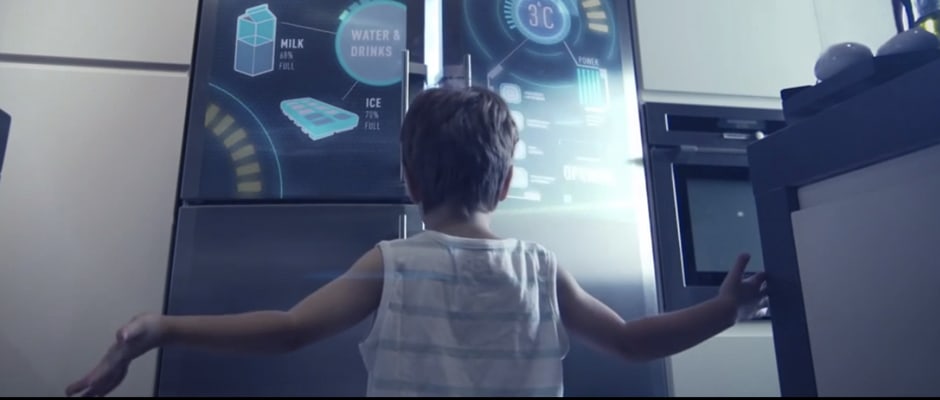 Credit:
At this year's CES, Israeli company PointGrab plans on taking a bold step into the smart home arena with PointSwitch, a gesture-based system that lets users control home appliances with eye and hand movements.
Point at your dishwasher and it'll turn on. Wave at your rangetop, and it'll turn down before water boils over. Snap your fingers and the lights will come on. Or motion towards the fridge door, and it'll open even though your hands are full. It might sound futuristic, but PointSwitch is already under development. We're set to see it at CES in just a few weeks.
For now, we'll have to make do with a concept video that shows PointSwitch in action, along with AirTouch, a similar technology for electronics. In the video, a child turns on lights, takes pictures, and opens a fridge all without touching a single object.

PointGrab has already had success placing gesture controls in Samsung TVs, laptops, and tablets. The system integrates with onboard cameras, mapping hands on an XY plane. For example, the Samsung ES8000 used the PointGrab system to help users navigate its Smart Hub feature. Though our reviewers found the gesture controls had a learning curve, once they mastered the moves, it became a smooth experience.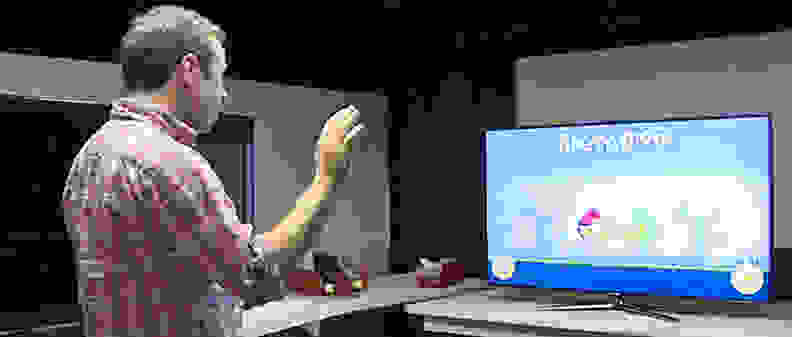 In the kitchen, gesture controls will keep surfaces clean from fingerprints and reduce how much space control panels take up. PointSwitch may even help advance a new design aesthetic that's sweeping high-end European kitchens: the handle-free kitchen. Without handles, cabinets and appliances blend seamlessly for a modern, sleek look.
Even though cooking with your eyes might sound a bit futuristic, the Multimedia Research Group estimates that motion controls will inhabit 35 percent of devices by 2018. With many manufactures attempting to enter the smart home arena, PointGrab seems to have a head start, having already proven that its technology can work on a myriad of devices.