Reviewed
Remote Energy Management: Will Modlet, Valta, or Nest Help Revive the Smart Home?
New York City seems eager to give it a shot, but will consumers buy it?
Credit:
If you own a Nest, the improbably popular habit-learning thermostat, you're already on the cutting edge of tech and eco-responsibility. But what about those pesky window unit air conditioners? They consume massive amounts of electricity and don't even connect to a thermostat. At best, you responsibly leave the unit off all day, only to come home after work to a smelting furnace that takes an hour to cool down.
Enter: the Modlet—a mobile-controlled "smart" AC kit that allows users to remotely operate their AC units, and hopefully reduce their energy consumption. Additional web-based software helps owners observe their usage in real time. They can also log into an account from any mobile device or computer to remotely monitor and adjust their AC units.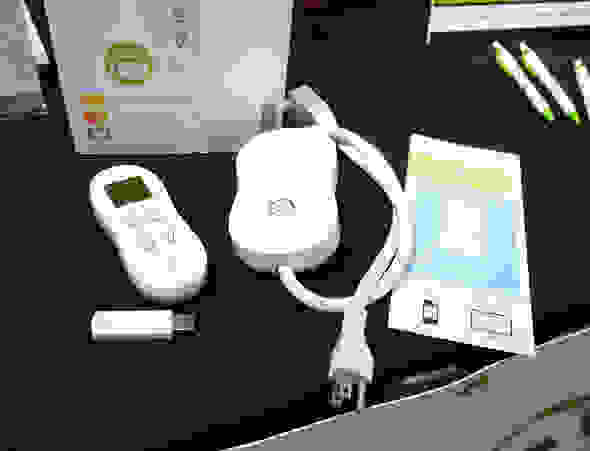 ThinkEco (makers of the Modlet) received a major PR boost in 2010 when Con Edison launched a program that aims to provide thousands of New Yorkers with a free Modlet system. Given the millions (yes, millions) of window AC units in New York, grid operators and consumers alike hope the program, called coolNYC, will help contain energy consumption in the city. But if you live in a city that is not the Big Apple, you may justifiably be turned off by the $140 price tag. But fear not: There are other options.
A similar device called Valta launched on Kickstarter last week, and at the time of this writing had already raised $3,000. Like the Modlet, Valta is an app/hardware combo that monitors and automatically adjusts the energy consumption of a power outlet. However, its heavy reliance on the cloud means you can expect to pay a monthly fee if you're interested.
The concept of the smart home has been around since the 1980's, but now it's enjoying renewed interest thanks to mobile technology. If Valta or the Modlet remind you of Nest, then you're attentive. They each aim to reduce energy consumption by matching the needs of homeowners. As impressive as Nest is, though, it doesn't have the domestic all-in-one versatility that a truly groundbreaking air conditioning solution would need. But it's not hard to see how each one of these products is a kind of stepping stone to a more energy-conscious "smart" home.