For nearly 15 years, Reviewed.com has tested thousands of products all to help consumers buy, use, and understand electronics, appliances, and now cars. Here's what we tested this week.
Samsung Curved OLED TV Preview
Hot on the heels of LG's set, Samsung just announced its own curved OLED TV (MSRP $8,999). We headed to Samsung's labs in New Jersey to give it a spin, and found a fantastic TV. The black levels are truly black, with no incidental light leaking. This is also the first TV that we're aware of to use an expanded color gamut meant to more match more closely the colors you see in a movie theater. And oh yeah, this Samsung is $6,000 cheaper than LG's set. It'll still be a while before flashy screens like this show up in many living rooms, but early adopters shouldn't hesitate—this tech is fully cooked and ready to watch.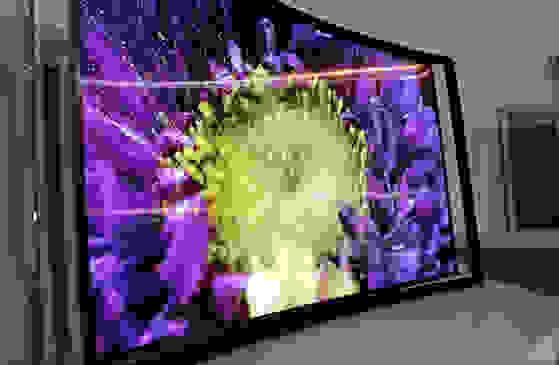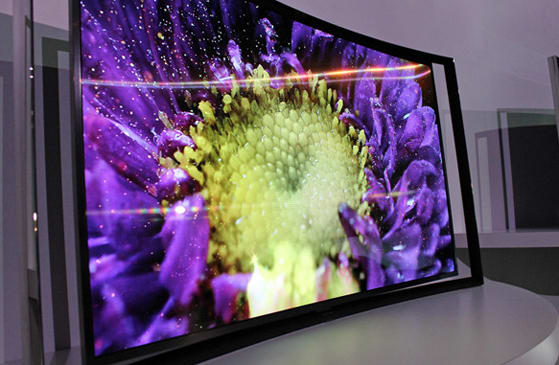 Apple MacBook Air 13-inch (Mid-2013) Laptop Review
Thirteen hours of battery life, by our measurements. Need to know anything else about the base model of the latest 13-inch MacBook Air? It's fast enough for most tasks (short of intense gaming and media editing), and the keyboard is super-comfortable to type on, and the beautiful wedge design still weighs less than three pounds. Sure, the 128GB solid-state drive is on the small side (though load times are so, so quick), and as Apple hardware, you'll end up paying more (MSRP $1,099) than you would for a similarly spec'd Windows machine. But this is a fantastic laptop. Remember: Thirteen hours of battery life.
Vizio E551i-A2 LED TV Review
Vizio earned its place as the top-selling TV brand in America by selling good TVs at modest prices. The 55-inch E551i-A2 LED TV (MSRP $829.99) is yet another solid example of a quality screen in a no-nonsense package, for a lot less than you'd spend on, say, a similar Samsung model. Picture quality is immersive, with rich color and punchy contrast. A few useful smart-TV features (like a Netflix app) are there if you want them, but stay tucked out of the way otherwise. The design isn't particularly flashy, but at this price, who cares? This TV is a smart buy.
Frends Ella b Headphone Review
The Frends Ella b headphones (MSRP $99.99) look like they're straight out of the Lisa Frank collection, but they sound great. For in-ears, they can blast a ton of bass, without burying other instruments in the mix. The pink-champagne and yellow-gold designs won't fit every listener's taste, but if you like the look, you'll get a solid set of headphones here.
Sigma DP3 Merrill Digital Camera Review
Talk about a one-trick pony: The Sigma DP3 Merrill (MSRP $999) takes amazing portraits, and...yeah, that's really all that it's good for. Photos are incredibly, amazingly sharp and detailed—when you can get a good shot, that is. It's a fixed-lens camera with no zoom, too tight for landscapes and too short for telephoto shots. Autofocus is OK at best and atrocious at worst, especially in dim lighting, where the DP3 also struggles to resolve clean details or accurate colors. Video is in standard definition, too. It's mostly interesting that a camera targeted to such a tight niche exists in the first place—this is for collectors and hard-core Sigma enthusiasts only.
LevelUp Shows Off Google Glass Mobile Payment App
Cash, card, or phone? We paid a visit to the headquarters of mobile payment startup LevelUp, where CEO and "Chief Ninja" Seth Priebatsch showed us a possible near-future of mobile payments—and it involves Google Glass. Rather than pointing your mobile phone at a special scanner to pay for a transaction, a store employee would wear Google Glass, stare at a code on your phone, and send you a receipt. Further down the line, consumers might even pay via face detection. Cool?
2014 Mazda6 Car Review
From how it looks to how it drives, the 2014 Mazda6(MSRP $29,695) distinguishes itself from the crowded class of family sedans. It's a blast to drive, with great gear changes, engaging handling, and snappy acceleration. The price is competitive, too. We just wish the infotainment system was better.
Our editors review and recommend products to help you buy the stuff you need. If you make a purchase by clicking one of our links, we may earn a small share of the revenue. Our picks and opinions are independent from any business incentives.