For nearly 15 years, Reviewed.com has tested thousands of products, all to help consumers buy, use, and understand electronics, appliances, and now cars.
This week we tested an ultra high-def smart TV, Pentax's most advanced camera yet, a mid-range Kenmore fridge, and more. We also published our company holiday gift guide, and mused about the hack-friendly peephole that is your webcam.
Pentax K-3 Digital Camera Review
The Pentax K-3 (MSRP $1,299.95) is unquestionably a high water mark among Pentax DSLR cameras. It includes an updated autofocus system that vastly improves upon the company's historically poor AF performance. A refined image processor also allows for more responsive live view shooting, and the new 24-megapixel sensor is the most advanced ever installed in a Pentax body. Adventurers will also appreciate the full weathersealing and freezeproof design.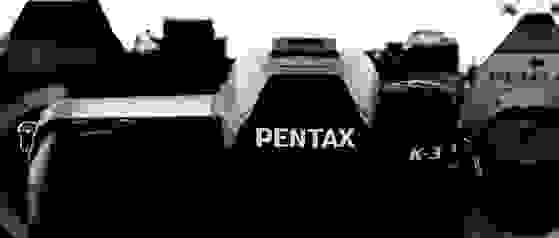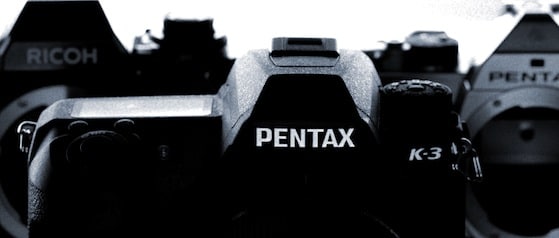 While the video capabilities are much better than in other Pentax DSLRs, there's still plenty of room for improvement—especially when competing with the likes of Canon and Panasonic. But if video isn't your thing, there's not a whole lot to complain about. The K-3 is truly Pentax's most advanced camera, and one of the best APS-C DSLRs on the market today.
LG 65LA9650 UHD TV Review
At first blush, the LG 65LA9650 (MSRP $4,999.99) seems... pricey. And while the impeccable UHD (4K) resolution, 65-inch screen, 3D capability, smart functionality, and solid build are all nice, it's still a $5,000 TV.
One argument for the cost would be the incorporation of 4K technology, which essentially future-proofs it for the coming UHD revolution. But though the 65LA9650's overall picture quality and performance trumped just about every other UHD TV we've tested this year, we simply couldn't get past its lackluster contrast performance.
This is a TV meant for an enthusiast home theater system—an environment that requires substantial investment. But if you're going to spend that much money on a TV for your deep, dark mancave, you really want those black levels to be top-notch.
Kenmore Elite 71052 Refrigerator Review
After putting it through its paces this week, we came away with distinctly mixed feelings about the Kenmore Elite 71052 refrigerator (MSRP $2,949.99). While the freezer showed impressive temperature consistency, the fridge was less impressive... far less impressive.
Average temperatures came in two to three degrees under or over the target temperature of 37ºF, depending on where in the fridge we measured. For $1,600 less, those results might be acceptable, but this is a high-end fridge—even if it can be found online for $2,000. Owners will appreciate the spacious design and food-specific temperature settings, but we recommend waiting for a better deal on this fridge.
---
Features Roundup
Ho! Ho! Ho! It's that special time of year when the staff at Reviewed.com give their recommendations for holiday gifts. We've recommended everything from chicken roasting aids and sous-vide controllers to messenger bags and high-end lenses. Our list of gift ideas is truly as eclectic as the staff that created it.
And if you're wondering, we're in the PS4 camp. Sorry, Microsoft.
Your webcam, that little black circle above your monitor, can be controlled by hackers—both from the underworld and various governmental agencies. Yep, they can use it to spy on you. In fact, they may be watching you read this right now. (But probably not.)
That's the thought driving a growing number of computer users to tape over their webcams. In this article, we explain how this could happen, and whether or not you should be alarmed. As it turns out, sometimes a little paranoia could be healthy.
Instagram is both mocked and adored. Its hecklers tend to get annoyed at the samey output of its limited array of one-and-done filters, though plenty of smartphone photographers appreciate the ability to share captivating photos with ease.
While smartphones have made photography more popular than ever, they're not the only way to get retro-cool effects into your work. It's valuable to learn how Instagram filters can be achieved in "real" photography, too. In this article walk you through the various lenses, software, and settings needed to create superior Instagram-style shots with your DSLR or mirrorless camera.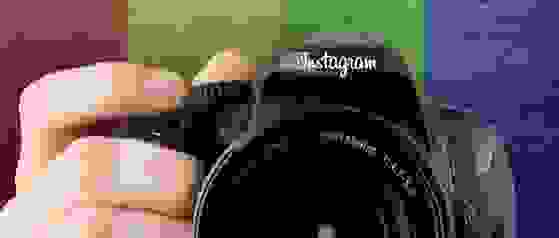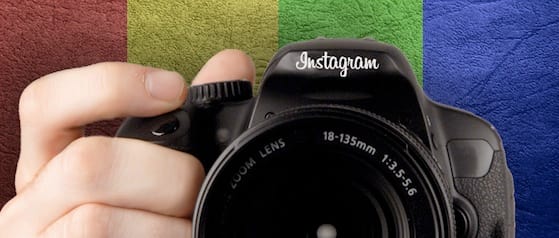 High-speed cameras aren't exactly ready for the average Joe. They're prohibitively expensive, and getting the most out of them takes some serious skill. But the stunning videos they can capture in the right hands have the power to upend your perception of the physical world.
We're so enamored with this technology that we compiled our favorite examples of super slow motion clips just to blow your mind. We've got everything from pancaking bullets, to sprinting cheetahs, to a guy getting punched in the face. And what have we learned? Everything looks more awesome at 1,000 frames per second.
If you saw any video of the Chelyabinsk meteor that flew over Russia last February, you probably thought: a) Whoa, that's incredible—a frickin' meteor! and b) Why does everyone in Russia own a dashboard camera? As it turns out, that's actually one area where the Russians are ahead of the curve.
Aside from documenting dramatic meteor encounters, dashcams are used as a defense against insurance fraud and for evidence in disputed traffic accidents—a pragmatic solution to a common problem. Plus, we all get to enjoy a first-hand look at the chance encounters of day-to-day life—like the time this skilled Korean driver evaded an out-of-control tow truck.
So join us as we run down the six best reasons you should own a dashcam.

Our editors review and recommend products to help you buy the stuff you need. If you make a purchase by clicking one of our links, we may earn a small share of the revenue. Our picks and opinions are independent from any business incentives.