This week, we highlighted a wide range of products and tech trends. Our reviews included everything from a snow-conquering luxury sedan and an Android-enabled system camera, to a set of $13 headphones and a dirty-water dishwasher.
Meanwhile, our reporters wrote about the curious reluctance to smile among Moscow residents, the job of a National Geographic archivist responsible for more than 11 million photos, and the smart kegging system that could make beer bars more efficient than ever.
For more reviews, news, features, and videos about consumer tech, head on over to Reviewed.com.
---
With the snowbound resilience of an SUV and the cushy perks of a luxury sedan, the 2014 Audi A6 TDI (MSRP $57,500, as tested $67,300) is quite the engineering feat. We tested the A6—featuring Audi's quattro all-wheel drive system—in one of Boston's worst snow storms of the year, and walked away comforted by the A6's seeming unshakeable grip in adverse conditions.
But the 2014 A6's real modus operandi is to safely blend pleasure and prudence. With its 3.0-liter V6 turbodiesel engine, we clocked around 20 mpg in snowy stop-and-go city traffic. But when the roads cleared and we got a chance to do some highway driving, the combined average went up to a whopping 33 mpg. Only the incomparable Jeep Grand Cherokee Diesel comes close to that.
---

When you want to conduct a global sociological study, why wouldn't you start with the ubiquitous selfie? Eight researchers from around the world are currently poring over hundreds of thousands of selfies from Instagram users in Bangkok, Sau Paulo, Berlin, Moscow, and New York.
The compiled data—which includes everything from gender to head tilt—reveals some interesting trends about selfie-takers from around the globe. For example, the researchers found Muscovites smile less than people from Bangkok, and New Yorkers are on average several years older than those in other cities. To read more findings, click here.
---


With the release of the Galaxy NX (MSRP $1,599.99), Samsung can claim to be first to market in offering an Android-based interchangeable lens camera. A complete mobile OS in a mirrorless body may seem excessive to some, but the connectivity it affords is unmatched by pretty much any system camera on the market. In theory, that could make it ideal for photojournalists, social gurus, and other on-the-go photographers.
To purchase the NX is, in many ways, to bet on an uncertain future.
But as is the case with most first-to-market products, the NX leaves much room for improvement. In the end, it's a mere promise for future innovation. The hefty price tag, awkward controls, and limited app integration work against the essential sales pitch: enhanced connectivity for high-end imaging. Any photographer can appreciate its top-notch photo quality, but purchasing the NX is—in many ways—a bet on an uncertain future.
---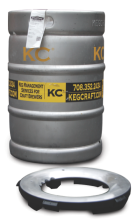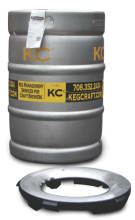 The Internet of Things is here—well, almost. But before our coffee brewers begin autonomously communicating with our phones and alarm clocks, we need to figure out how to serve beer more efficiently.
That's the vision behind the iKeg, an automated inventory system developed by an Indiana startup called SteadyServ. The service monitors keg volumes and provides bar owners with a mobile platform for placing orders, tracking deliveries, and promoting specials through social media. For the average barfly, the iKeg is not likely to make a splash—except in that it may mean fewer 86es on your favorite beer.
---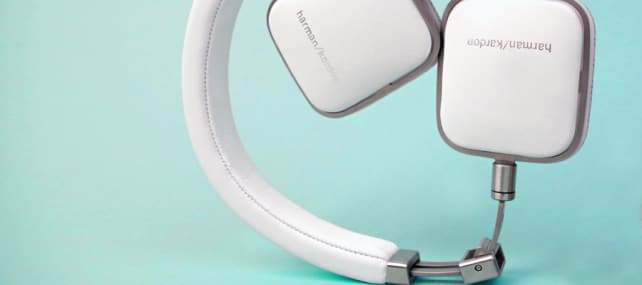 The Harman Kardon Soho on-ears ($199.99) look absolutely stellar. From the carefully-stitched leather padding to the stainless-steel joints and tasteful branding, these headphones are aesthetically sweet. The listening experience, however, is less so; the speakers fit tightly on top of your ears, making extended listening a challenge, and the band is slick and narrow. That means it might come loose if you lean over or move your head abruptly.
High-end sound in a fashionable package.
But what are headphones other than an audio delivery mechanism? In that department, the Harman Kardon Sohos receive top marks: The low-end booms with a robust foundation, while the mids and highs ring with rich detail. If you're looking for high-end sound in a fashionable package, definitely check out these phones—just try them on before you buy to see if they fit your head.
---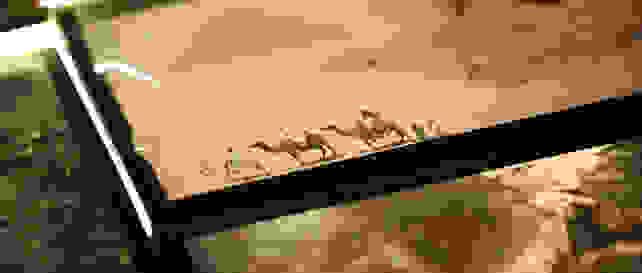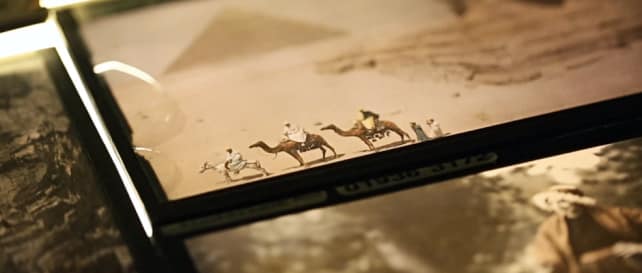 Imagine being responsible for archiving more than 11 million photographs. That's the job description of William Bonner, a vintage archivist at National Geographic, who oversees a collection of images that spans the entire history of photography. This week, NatGeo introduced the man to the YouTube public in a mini documentary. Watch it here, and prepare to be impressed.
---
Twenty bucks. Think about what you can buy with twenty bucks. Chances are, comfortable, well-designed in-ear headphones with solid audio quality don't come to mind. But the Panasonic RP-TCM125 (MSRP $19.99) are those headphones.
Think about what you can buy with twenty bucks.
Of course, when it comes to sound quality, design, and comfort, they're far from the absolute best, but these 'phones are all about value. They sound as good as headphones twice or even four times the price; they're compact, making them ideal for exercise; and they're quite stylish. Found for as low as $13 online, there's virtually no room for buyer's remorse.
---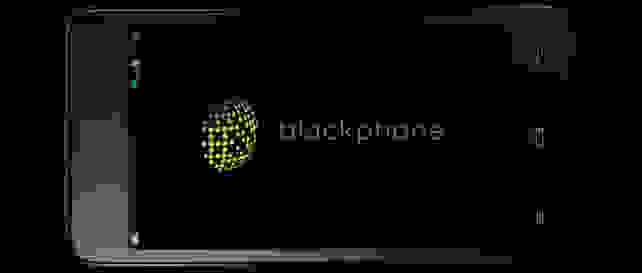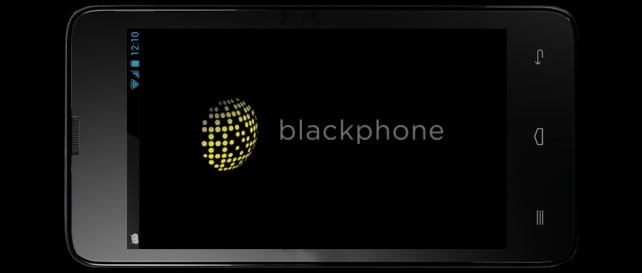 Silent Circle claims to have created the world's most secure smartphone: the Blackphone. Unveiled at the 2014 Mobile World Congress in Barcelona, the Blackphone is meant to attract business users with its suite of security apps and services. It uses a modified form of Android dubbed PrivatOS, which plugs some of the major holes for personal data that are left open on most phones.
But don't let your paranoid instincts take hold; many of those security holes are created by users themselves. How? Read this feature to find out.
---


Millennials aren't as into high-end goods as the generations that came before, and the implications for manufacturers could be profound. A recent study determined that millennials often reject the supposed status symbols of luxury goods, and instead place emphasis on earned as opposed to purchased status.
Millennials aren't into high-end goods as much as preceding generations.
Gen-Y also places more value on personal time than older generations. That means they may choose to spend less time working, even if it means making less money. Read more to get an idea of what this means for tech giants, appliance makers, and other peddlers of high-end goods.
---
Innovation in the dishwasher space is rare, but when it does occur it's exciting and worth a look. The KitchenAid KDTE554CSS (MSRP $1,749) features an all-new water recycling system called AquaSense, which cuts the dishwasher's water consumption n half while maintaining top-notch cleaning performance. Our tests confirmed this claim, with both minimal water usage (a mere 1.6 gallons on Normal) and effective stain removal. It even boasts innovative design, with a front-facing LCD, stainless steel finish, and touch-sensitive controls.
Innovation in the dishwasher space is rare, but when it does occur it's exciting and worth a look.
That said, performance was not exactly stellar. The Normal and Heavy Duty cycles took their sweet old time to complete, and the results were just adequate. Furthermore, the electricity demands were high enough as to fill in for some of the savings afforded by the AquaSense system. It's also a whopping $1,749. As a showcase of new technology the KDTE554CSS is both promising and impressive, but as a consumer product the value is not quite up to snuff.
Our editors review and recommend products to help you buy the stuff you need. If you make a purchase by clicking one of our links, we may earn a small share of the revenue. Our picks and opinions are independent from any business incentives.