For nearly 15 years, Reviewed.com has tested thousands of products, all to help consumers buy, use, and understand electronics, appliances, and now cars.
This week we tested the new 2014 Buick LaCrosse, Sharp's 80-inch RGBY smart TV, an induction cooktop, and more. We also checked out a 5-in-1 hybrid PC from Toshiba, and published a bunch of cool features about spam fridges, Netflix gearing up for war, and beautiful exploding stars.
Sharp LC-80UQ17U First Impressions Review
The Sharp TC-80UQ17U (MSRP $5,999.99) has a bit of an identity crisis—not in terms of features, function, or design, but rather in its resolution. This 80-inch LCD TV is 1920 x 2160—essentially, the horizontal resolution of a 1080p TV and the vertical resolution of a 4K TV. Some buyers may be attracted to such displays as a means to more gently transition from Full-HD to 4K.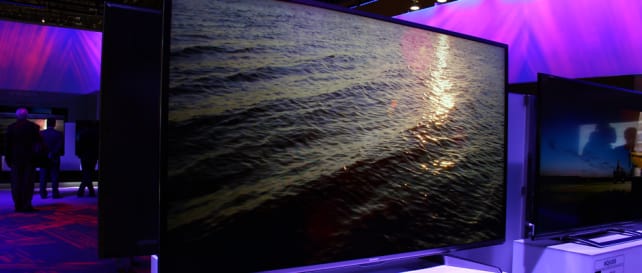 The TC-80UQ17U is a member of Sharp's Quattron line of RGBY TVs, all of which utilize a yellow subpixel in addition to the standard red-green-blue (RGB) array. This is supposed to increase the range of displayable colors. You have to wonder if that's worth $6,000, but then you remember that the TC-80UQ17U is also an 80-inch "half-4K" smart TV.
Canon Vixia HF R52 First Impressions Review
It's a trying time for camcorders, and it seems like every new device tries to balance the social demands of constant connectivity with the video capture quality of traditional camcorders. The Canon Vixia HF R52 (MSRP $449.99) offers a pleasant mix of connectivity options and affordability—two critical elements for any successful camcorder in 2014.
The Vixia HF R52 is not likely to blow your mind, but its long list of features makes it a versatile option for a wide range of consumers. WiFi compatibility, a decent 32x zoom, live streaming, a pan-table accessibility, and a number of different shooting modes are just a few of the features available in this $450 package.
2014 Buick LaCrosse: A Flagship Buick Can Be Proud Of
The 2014 Buick LaCrosse AWD (MSRP $39,140 to start, $48,165 as-equipped) is a solid entry-level luxury sedan that offers all the amenities and comforts of a Lexus or Infiniti—but with a more restrained sense of style. Of course, there are a few drawbacks one wouldn't expect to find in a 2014 luxury vehicle—such as the boring six-speed automatic transmission and disappointing fuel economy—but these are balanced by a host of appealing driver-oriented features.
In addition to the all-wheel drive option, the new LaCrosse includes a 304-hp V6 engine. With the Driver Confidence Packages, the car automatically keeps up with traffic and warns you via a vibrating seat bolster if you stray from your lane. The LaCrosse may not be the leader in its class, but it's unassuming and affordable, and that alone will be enough for some buyers.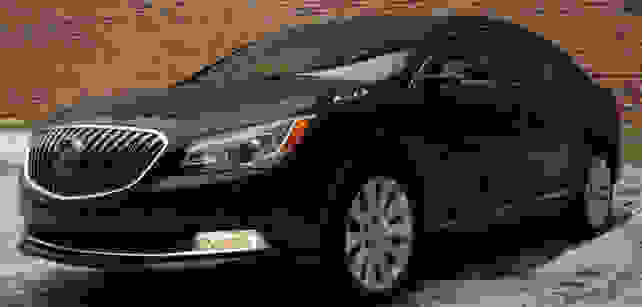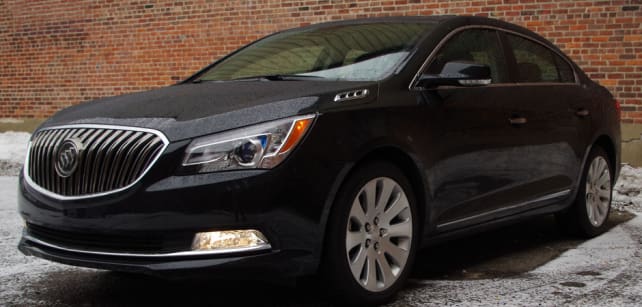 Electrolux EW36IC60LS 36-Inch Induction Cooktop Review
The Electrolux EW36IC60LS (MSRP $2,199.00) is by no means cheap, but just saying the word "induction" is enough to turn heads in the foodie crowd. If you're not familiar with induction cooking, you'll first want to educate yourself. Then, understand that the usual rules of cooking don't apply to this kind of device.
Induction allows for a high level of heat control, and that's exactly what you get with the EW36IC60LS. We recorded an impressive maximum temperature of 629°F on the small front-center zone, as well as decent temperature performance on the other burners. Perhaps more impressive was the minimum temperature, which reached a staggeringly low 113°F.
The EW36IC60LS is a good option for both induction enthusiasts and newbies, but if you're new to the game, you may want to consider other options before committing.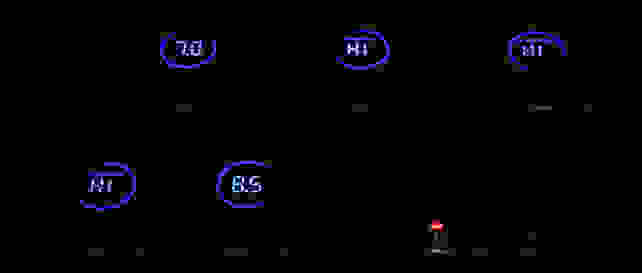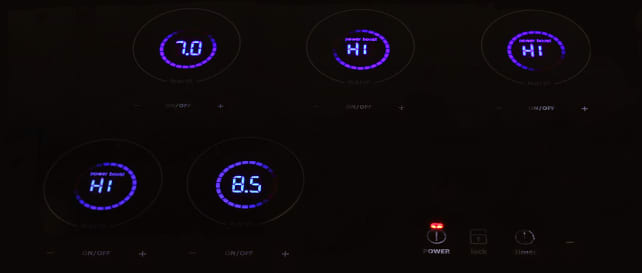 ---
Features Roundup
This week, researchers at MIT unveiled a transparent display concept that uses color-scattering nanoparticles to emit select wavelengths while allowing other colors to pass right through. It's a fascinating glimpse at the future of displays—one where store windows are also electronic displays and bus windows can simultaneously broadcast news and advertisements.
The prospect of an interconnected world—one where homes are automated and your fridge can communicate with your car—is understandably alarming to some. But in the case of the much-publicized recent smart fridge hack, it could be alarm without a cause. We checked in with Proofpoint security analyst Michael Osterman to determine what the legitimate threats are, and what's just hot air. What we found might surprise you.
Toshiba unveiled a unique 5-in-1 concept PC at CES this year. The description alone was enough to attract media attention, but was it warranted?
The prototype is a modular, shape-shifting thingamajig with a three-piece design: screen, keyboard, and base. According to Toshiba, the five different ways to use the computer are as follows: laptop mode, convertible tablet mode, tablet mode, canvas mode, and presentation/TV mode. Those last two features sound somewhat ambiguous to us, but the idea is still captivating, and we look forward to a more fully realized iteration of the concept in the future.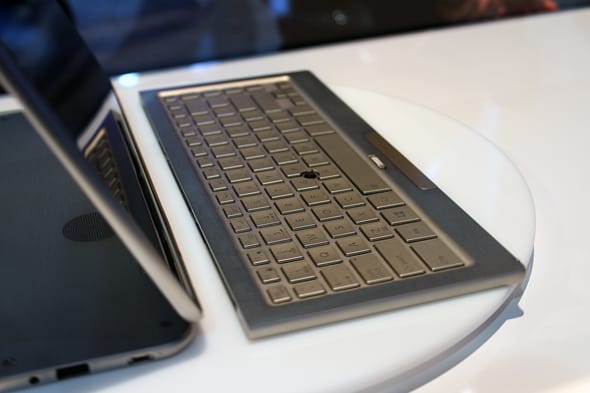 Our editors review and recommend products to help you buy the stuff you need. If you make a purchase by clicking one of our links, we may earn a small share of the revenue. Our picks and opinions are independent from any business incentives.