For nearly 15 years, Reviewed.com has tested thousands of products, all to help consumers buy, use, and understand electronics, appliances, and now cars. This week we tested Canon's video-centric flagship DSLR, the 2014 Volvo S60, some mediocre headphones, a top-notch fridge, two new Apple tablets, and much more.
Apple iPad Air
A new high water mark in tablet design, the iPad Air (MSRP $499.00) is tough competition for anyone looking to steal market share away from Apple. While the Air's hardware is largely unimproved over the previous generation, the tablet's battery life and processing power remain more than adequate. Despite a mere 1GB of RAM, an unaltered display, and a smaller battery, the iPad Air is one of the best tablets we've ever tested. It might not move the goalposts, but the Air has nearly perfected Apple's winning iPad formula.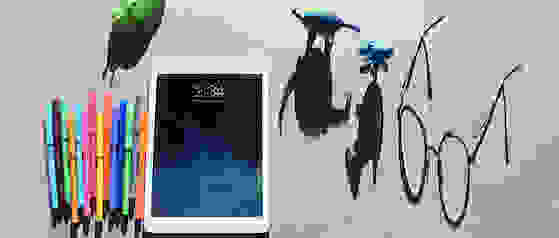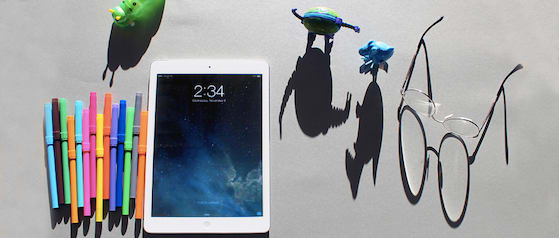 It was a busy week for tablet reviews. In addition to the iPad Air, we reviewed the Apple iPad Mini with Retina Display and the Microsoft Surface 2!
2014 Volvo S60 T5
The 2014 Volvo S60 T5 (starting MSRP $33,115) marks what is likely the final appearance of the five-cylinder car engine. The Swedish automaker has been using a version of its five since 1993, but is replacing it with turbo- and supercharged four-cylinder engines next year.
That's not a bad thing: We found the five lacks passing power, and its fuel economy was nothing to write home about. Inside, the car offers some nifty on-board tech, including the Sensus Connected Touch infotainment system, plus some of the most comfortable seats on the market.
Canon EOS 70D Digital Camera Review
The new Canon EOS 70D (MSRP $1,199.99) is an excellent DSLR for taking still photographs, but that's not what makes it so special. What sets the 70D apart is its new Dual Pixel AF, which makes it the first DSLR that can truly shoot video like a camcorder. With its new focusing technology, the 70D can track subjects quickly and quietly, lock onto faces with ease, and switch between subjects without distracting jumps in focus.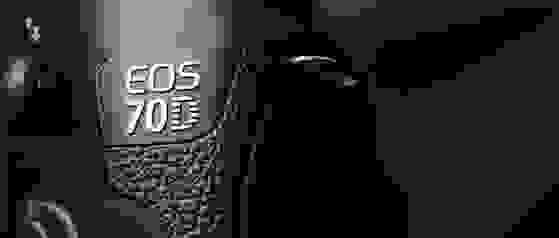 Overall image quality is very good, though the camera stumbles slightly in very dim situations. And control freaks will be happy to see that there's certainly no shortage of buttons and dials. Ultimately, the substantial segment of shoppers who already own a Canon Rebel and are looking for an upgrade should be eyeing the 70D. It's as close as any camera gets to a complete package, which earns it our Editor's Choice award and Best High-End DLSR trophy for 2013.
Features: Smart Homes, Appliance Libraries, a Plague of Rust, and Silly Kickstarter Projects


Have you heard of Revolv? If not, that may change soon. The $300 device controls your home's connected locks, lights, outlets, thermostat, stereo, and more from a single app. Intrigued? Read our profile of the Colorado startup, and look forward to the smart home revolution.
Don't you wish you could use certain kitchen gadgets just once—say, for a big family dinner—without having to buy them? A pair of new appliance lending libraries in Portland, Oregon, and Toronto are providing that exact service, and we here on the east coast are left pining for something similar.
Stainless steel is a hot-button issue. Don't believe it? Just check out the comments on this article. This week, we took a look at the science of rust and tried to find out what's behind a wave of consumer complaints about prematurely rusting stainless-steel appliances.


Kickstarter has successfully funded nearly 52,000 projects, but we'd still be hard-pressed to say for sure why proposals on the crowdfunding platform fail or succeed. Sometimes, it seems almost random. This week we collected seven improbably successful Kickstarter campaigns for your gawking pleasure.
Check out more of our fun and enlightening features here.
Kenmore 71602 Refrigerator Review
Simple and effective, the Kenmore 71602 (MSRP $1,879.99) is a spacious option for consumers who want a no-frills fridge at a decent price. The controls are limited to a mere four buttons, but who needs complicated doohickeys when you have top-notch performance?
The 71602 excelled in nearly all of our tests. Temperatures were notably consistent throughout, especially in the freezer. Moisture retention in the crisper drawers wasn't the greatest, but the overall performance, capacity, and efficiency of this French door—not to mention its affordable price—make this fridge a decent option for most kitchens.
Audio-Technica ATH-ANC7b Headphones Review
Audiophiles won't be clamoring for the Audio-Technica ATH-ANC7b headphones (MSRP $199.95), but if you're a budget shopper in the market for 'phones that will hush the maddening sounds of last-minute of Thanksgiving travel, these over-ears might do the trick. These sturdy cans are perhaps too firm for the average dome, but the removable cord and accessible noise-cancellation switch are design perks everyone will enjoy.


As for the performance, distortion isn't an issue, but bass muffles portions of the high midrange. The real treat here is the active noise cancellation. From high-pitched annoyances like nearby conversations to bassy rumbles from planes or buses, these headphones can greatly reduce outside sounds. That's certainly a perk for travelers, but be warned: These things leak noise! So if you're embarrassed about your affinity for a certain Bieber, be modest with that volume knob.
Our editors review and recommend products to help you buy the stuff you need. If you make a purchase by clicking one of our links, we may earn a small share of the revenue. Our picks and opinions are independent from any business incentives.