For nearly 15 years, Reviewed.com has tested thousands of products all to help consumers buy, use, and understand electronics, appliances, and now cars. This week we tested the much talked-about LG curved OLED TV, a beautiful gas range from Electrolux, and a cost-effective top-loading washing machine from Whirlpool.
LG 55EA9800 Curved OLED TV Review
Two weeks ago we brought you a review of Samsung's astounding new curved OLED TV, the KN55S9C. Then, last week, we received the only other curved OLED television available in the U.S., the LG 55EA9800 (MSRP $9,999). We've covered OLED technology quite extensively, and these two contributions from Samsung and LG prove why the hype is warranted.
Because the LG KN55S9C's pixels—and, for that matter, all OLED pixels—create their own light, black levels turn truly black as the pixels shut themselves off. Combine that with excellent color reproduction, and you get an authentic, infinite contrast. To put it bluntly, OLED is closer than ever to matching the scope of human vision.
Electrolux EI30GS55JS 30-Inch Slide-In Gas Range Review
The Electrolux EI30GS55JS (MSRP $2,649.00) is quite beautiful. From the flat surface IQ-Touch control panel to the sleek, dishwasher-safe burner controls, this range would match any kitchen style. While the oven performed quite well in our tests—with accurate temperature settings that wavered little—only one burner boiled quickly. The presence of only one Power Burner may make it hard to simultaneously cook pasta and steam vegetables.
Whirlpool Cabrio Platinum WTW8500BW Washing Machine Review
The Cabrio Platinum WTW8500BW (MSRP $999.99) is a cost-effective option for fans of top-loading washers. While it lacks some of the features found in high-end washing machines, such as a Sanitize cycle, it's affordable and boasts competitive wash performance. We weren't thrilled with how much water it used, but the combination of value, capacity, and performance makes this top-loading Cabrio a decent buy.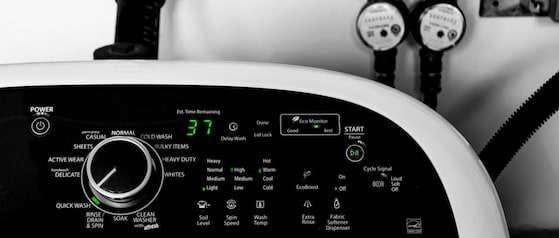 V-Tex Will Chill a Lukewarm Beer Can in Less Than a Minute
This product likely won't be available until late next year, but we were so impressed by its potential that we had to write about it. The V-Tex is a small fridge unit that is capable of chilling room temperature beverages in mere minutes—or, in some cases, seconds. It's sort of like LG's Blast Chiller, only standalone.
According to the manufacturer, a British company called Enviro-Cool, the V-Tex can chill a 12 oz. can of soda to 41ºF in less than 45 seconds. A 12 oz. beer bottle can be cooled in four minutes, and a champagne bottle in just eight. But the idea behind the V-Tex isn't just to impress dinner party guests. Enviro-Cool plans to pitch the idea to grocery retailers, who can cut back on the refrigeration costs of massive beverage coolers by chilling drinks one at a time.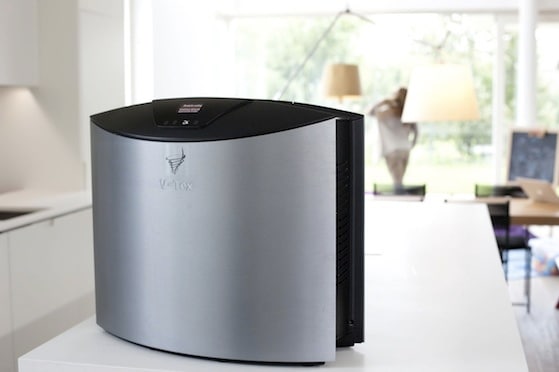 Our editors review and recommend products to help you buy the stuff you need. If you make a purchase by clicking one of our links, we may earn a small share of the revenue. Our picks and opinions are independent from any business incentives.