For nearly 15 years, Reviewed.com has tested thousands of products all to help consumers buy, use, and understand electronics, appliances, and now cars. This week we tested a whole bunch of appliances, TVs, and cable gadgets, and we had some big news along the way.
Panasonic Viera TC-L32XM6 LED TV Review
We weren't expecting much from this $350 Panasonic Viera LCD, but the sleek 32-inch TC-L32XM6 was a pleasant surprise. While lacking in the features department and suffering from a meager 720p resolution, the 120Hz refresh rate competes with many high-end displays. Couple that with the impressive color balance and the TC-L32XM6 makes for a great deal, especially if you're looking for a secondary display.

Dish Hopper Review
It's kind of difficult to summarize all the things the Dish Hopper DVR system can do, but there are enough for us to give us a glimpse of TV's future. With an astronomical 2 terabytes of storage, it allows you to record some 2,000 hours of content. While you need a Dish subscription to enjoy it, your recorded program are viewable on all paired smartphones, tablets, or computers. You can even skip commercials and watch live TV remotely. Of course, all this will come at a considerable cost to your TV bill.
earHero in-ears Review
The earHero headphones bombed in our tests, but they serve a niche market that is sure to take notice: music-loving bicyclists. The problem with most headphones is that they block out ambient noise, rendering them extremely dangerous for use while cycling. The earHero earbuds solve this by essentially ditching the bass, thereby opening up your ears to low frequency ambient noise like oncoming buses and pedestrians. Mid- and high-range sound still comes through the headphones fairly well, providing a safe option for bike commuters. It's an attractive service, but the price of $150 is steep, and the lack of a microphone precludes its use in phone calls.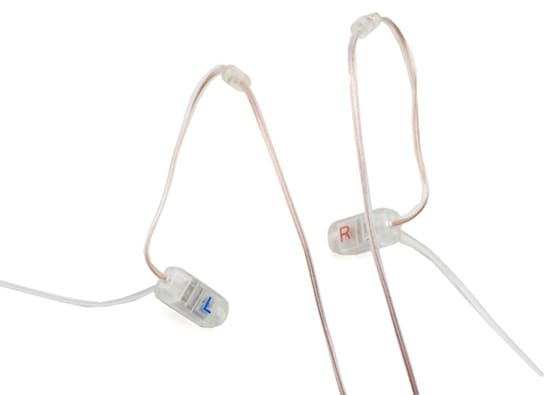 Electrolux EW27EW55GS Convection Wall Oven Review
At $2,449, Electrolux's 27-inch, electric, single-cavity wall oven is not exactly "affordable," but our tests show the price to be quite reasonable for the performance. The EW27EW55GS's broiler reached the target temperature in just five minutes, and the convection setting was highly precise. However, we noticed some shortcomings in the sluggish preheat time pretty sluggish, as well as inconsistent temperature distribution. That said, the forward-thinking-yet-slightly-retro design seems to make up for some of this oven's flaws.
Reviewed.com Named Official Editor's Choice Partner for CES 2014
Big news from Reviewed.com this week, as we were named the official Editor's Choice Partner for CES 2014. We've been covering the Consumer Electronics Show for years now, but this year we'll be expanding our coverage to include everything from digital imaging and home theater tech to digital health and mobile tech. Our coverage will allow readers to quickly and easily find the coolest stuff from the famed tech show. Be sure to visit Reviewed.com the week of January 6 – 10 to see it.
Our editors review and recommend products to help you buy the stuff you need. If you make a purchase by clicking one of our links, we may earn a small share of the revenue. Our picks and opinions are independent from any business incentives.