Reviewed
What you need to know about buying products from the U.S.
Some things just aren't worth the hassle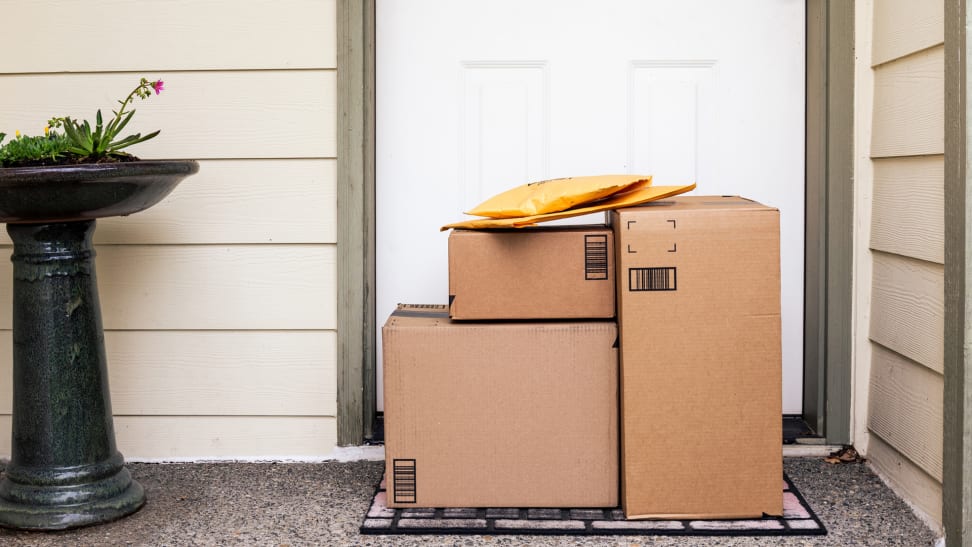 Credit: Getty / Jennifer J Taylor
A deal's a deal, right? And chances are, you might find the best deal on that shiny new toy you've had your eye on through a U.S.-based website versus right here in Canada. But there are a number of things you need to consider, especially when it comes to tech and appliances, before you punch in your credit card number, pay the exchange, and wait for your item to cross the border and arrive at your doorstep.
Here are 8 things Canadians need to know about importing tech and appliances from the United States.
1. Warranties might not be fulfilled
With big-ticket tech items like televisions and speakers and large appliances like a refrigerator or laundry pair, or even expensive small appliances like a blender or juicer, warranties are a big deal. Even if you don't decide to fork over the extra dough for an extended warranty, there's still a limited manufacturer's warranty that would typically cover defects or other issues for a short time after purchase.
Warranties, however, might not be honoured if you buy the product from a U.S. retailer while you reside in Canada. According to the Government of Canada, warranties are usually not valid from one country to another. "If you buy a product with a manufacturer's warranty from a foreign online retailer or during a visit to another country," reads the website, "it may not protect you in Canada." This applies even if the exact same product is for sale in Canada.
B.C.-based founder of Bounce Scott Walker, who has 30+ years of experience working in the warranty industry, confirms that most of the manufacturers he has worked with over the decades do not honour warranties in Canada on products purchased in the U.S.
However, some U.S. retailers that sell and ship to Canada offer extended warranties that apply to North America, so you might luck out. It's essential to understand the details, however. Sometimes, says Walker, coverage doesn't kick in until the following year versus at the time of purchase.
Bottom line: always read the detailed fine print regarding warranty coverage to be sure of what to expect if something breaks or gets damaged down the line.
2. Some brands and products have special international warranties
With that said, some tech brands do extend the warranty. A spokesperson for Acer America says that if someone from Canada purchases an Acer product in the U.S. and a problem arises, they could still have the product serviced under warranty through any of its repair depots in Canada. The HP Global Warranty states the same: that if an HP product is purchased in one country (Country "A") but used in another (Country "B"), the warranty simply transfers to whatever the warranty coverage is in Country "B," as long as that same product is also marketed or supported in Country "B."
However, keep in mind that some technology products, particularly laptops, are sold in the U.S. with a different model number or with slightly different specs than in Canada. Will a warranty still be honoured in these such instances? That's unclear.
3. Returns can be a pain
Returns are a pain in general, so when you're talking about cross-country, there's a whole new added level of frustration. Massive e-commerce companies like Amazon will, in many cases, accept returns and handle the logistics themselves - you just need to repack the item and bring it to a local post office to send back within the specified timeframe. But buying from other U.S. websites, especially when talking about large-scale items and electronics, is an entirely different ballgame.
Read the return policy for a major U.S. retailer like Target, and it clearly states that stores "cannot accept international returns or exchanges, including international returns and exchanges of online purchases."
If you go through the trouble of using a package forwarding service like Borderlinx to get something delivered from a U.S. retailer that doesn't deliver to Canada, you can forget about any chance of a return if it isn't what you expected, it's damaged, or you change your mind.
4. There are sometimes subtle, but important, differences between products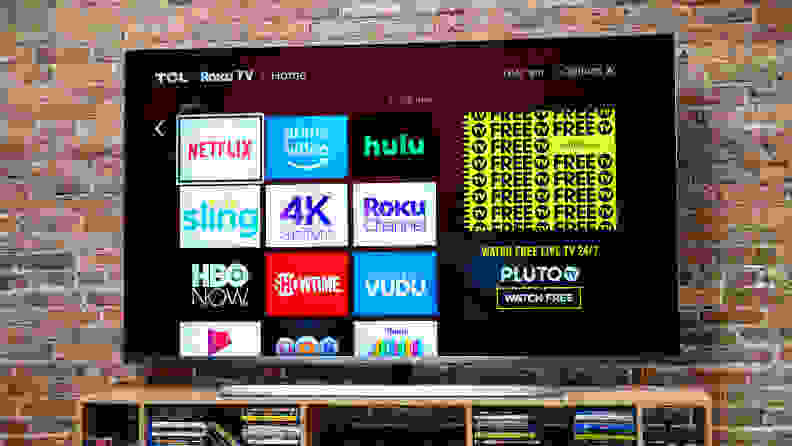 While you might find what seems to be the exact same big-screen TV advertised in the U.S. at a seemingly much lower price than you do in Canada, there are sometimes subtle differences between the products. For example, a Roku TV sold in the U.S. might come with a different remote than the one sold in Canada due to the streaming services and channels that are available there versus here. A laptop might include a bilingual English/French keyboard and have a different operating system load for the Canadian market than the U.S. "Although there are shared SKUs with the United States," explains the Acer America spokesperson, "desktop and notebook system configurations may differ depending on the needs and requests of our retail and channel partners."
That might not be a big deal if you plan to use your smartphone or a universal remote instead of the TV's remote, or you're fine without a bilingual keyboard. But if you aren't aware of a potential difference between product versions, you could be in for a surprise when the product arrives.
5. Canada and the U.S. have different approved electrical standards
A product sold in Canada must be approved by the Canadian Standards Association (CSA). Usually, this falls in line with the ANSI/UL standards used in the U.S. Still, if the appliance or tech product you want to buy is not rated or approved for use in Canada by adopting the CSA electrical standards, this could pose problems. It might even leave you with a voided home insurance policy in the event of an accident, such as a fire.
That said, the Free Trade Agreement (FTA) between the U.S. and Canada continues to work towards ensuring that UL performs tests to the standards of the CSA and vice versa.
6. You might end up paying the same (or more) anyway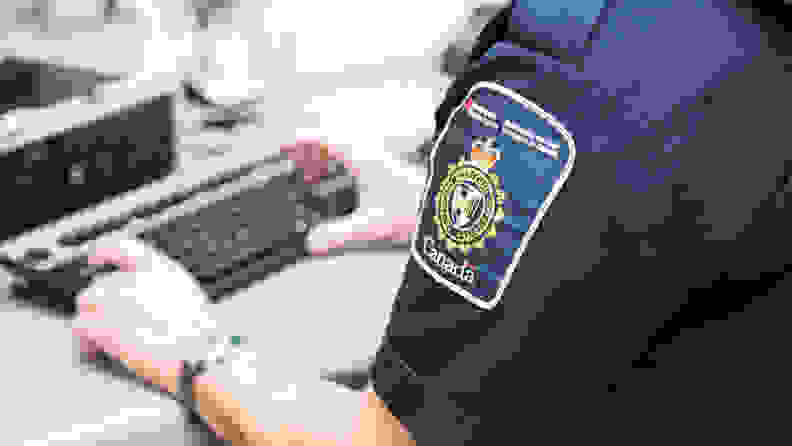 If the reason you're opting for a U.S. website or retailer over a Canadian one is price, keep in mind that you may end up paying the same when it's all said and done. Taxes, duties, and freight forwarding fees can add as much as 20% more to the final price tag. Combine that with the currency conversion from U.S. to Canadian dollars and foreign currency transaction fees from your credit card provider or online service provider like PayPal, and you might not be saving as much as you think, or even anything at all.
If the reason you want to buy is that the product itself isn't sold in Canada, it's important to find out why. It may be something as simple as visiting the Canadian version of the website. Alternatively, there might be a Canadian product from the same manufacturer that's identical but goes by a different name and has features or functions specific to Canada. Or there might be legal or safety reasons why the product isn't available here. For example, suppose certain tech products designed for medical use, like a blood pressure monitor or personal EKG reader, are cleared by the FDA but not Health Canada. In that case, it means Canadian officials have not yet deemed the product safe or approved to be sold in Canada just yet.
7. Some products might not even be shippable
When you're talking about e-commerce sites like Amazon, certain items might not even ship to Canada, making this a moot point altogether. The reasons vary, but mostly, it is the choice of the vendor or retailer: they simply don't want to deal with border restrictions, mountains of paperwork, and the potential for costly returns. Or, they are adhering to rules and steering clear of potential grey area sales.
Visit HomeDepot.com from a Canadian IP address, for example, and you're instantly asked if you'd like to be directed to HomeDepot Canada. Decline, and you can't place an order anyway as you have to enter a Zip Code to check stock and add items to your cart. Even on sites like Amazon, you'll often encounter a message that reads "this item cannot be shipped to your selected delivery location," especially when looking at big-ticket items like refrigerators and big-screen TVs.
And, as noted, some products can't legally be sold from the U.S. to Canada, like medicines, vitamins, and supplements.
8. Support Canadian retailers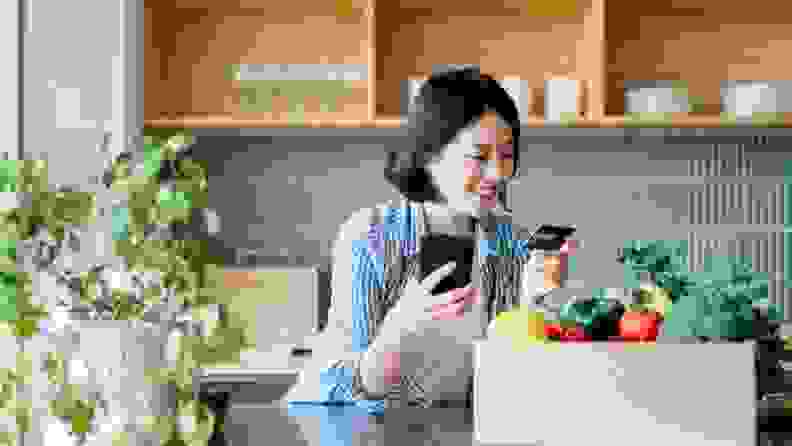 Beyond the hassle, consider that buying tech and appliances from the U.S. takes money out of the pockets of Canadian retailers. Buying from a local retailer or website means that you're supporting your homegrown economy; even if delivery might take a bit longer, you have to do a curbside or in-store pick-up, or spend a few more dollars. The final price might be a bit higher but in the long run, it's probably worth it. This is especially true with consumer tech and appliances that can break, stop working, or require installation or set-up assistance, there's greater peace of mind when buying from someone in your own backyard.
The product experts at Reviewed have all your shopping needs covered. Visit Reviewed Canada for all the latest reviews, recommendations, buying guides, and coverage of all the best products available in Canada.
Prices were accurate at the time this article was published but may change over time.