Headphones come in all shapes and size, and the prices vary more than with any other gadget. With cheap earbuds costing less than $10 and super expensive audiophile-approved options retailing for over $1,000, it can be easy to get lost. We've got you covered. For under $100, you can pick up a great all-around pair of heapdhones for work, home, the gym, or whatever. These are the best we've found so far, and the ones we'd recommend to our own friends and family.
Updated January 03, 2018
Advertisement - Continue Reading Below
With a starting price of $99 and a design that competes with headphones that cost up to 10x as much, 1More's Triple Driver in-ears certainly have their work cut out for them. While they aren't necessarily the best headphones we've ever tried, they're just about the best sub-$100 in-ears we've tested to date. They're stylish, sound great, and they complement every genre of music from hip-hop, to classical to blues.
Where To Buy
$79.99
Amazon
Buy
$79.99
Best Buy
Buy
$46.56
Walmart
Buy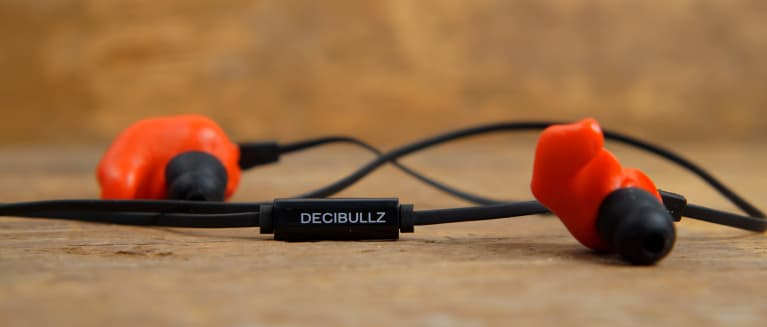 2
The best thing you can do to keep ambient noise from messing with your music is to spend upwards of $1,000 for custom ear molds. At least, that used to be the case. But newcomer Decibullz has a much more affordable option in its debut headphones, the Contours. Instead of a visit to a professional, all you need is hot water and 15 minutes of your time. The result? Rich sound that stops unwanted interference in its tracks.
Where To Buy
Click for price
Amazon
Buy
$59.99
Walmart
Buy
3
If you haven't noticed the literal ocean of people every which way wearing Beats by Dr. Dre, then maybe you should have your eyeballs checked (or maybe you don't review electronics for a living).
Where To Buy
Click for price
Amazon
Buy
$66.58
Walmart
Buy
4
The Final Audio E2000 earbuds don't have a lot of the extra features we look for in earbuds, like in-ear controls, a tangle-free cable, or ultra-durable connection points. But they do have arguably the best sound quality of any 'buds we've tested under $80. They feature a generally clean sound profile, rich bass, and detailed highs that complements tons of genres. If you're on a budget, these should be on your list.
Where To Buy
$41.95
Amazon
Buy
5
Entry-level headphones typically leave you holding a broken tangle of junk if you buy cheap enough. The real tragedy is that it doesn't always take all that much more to get a set of headphones that will keep you satisfied—and the Sol Republic JAX in-ears are exemplary of this: They're great for the price. Keep in mind, you will not be seeing this guy in the package, however.
Where To Buy
$30.65
Amazon
Buy
$16.56
Walmart
Buy
Advertisement - Continue Reading Below