Finding a pair of over-ear headphones that sound great can be a lot more difficult than you'd expect. Sure, spending more money opens up more options, but the good news is that you don't have to empty your wallet to get audiophile-quality playback.
Our experts have spent countless hours in our state-of-the-art labs testing dozens of pairs of over-ears. Yep, rather than simply rely on a "golden ear," we gather reliable scientific data to back up what we're hearing (don't worry, though, we also try them out ourselves as well).
(If your budget is a bit bigger, be sure to check out our articles on the Best Headphones.)
If you're in the market for a high-quality pair of over-ear headphones, then you've come to the right place. Here's our take on the best over-ears available today for under $250. If you want to learn more about a specific pair of headphones, click through to read our full reviews.
Advertisement - Continue Reading Below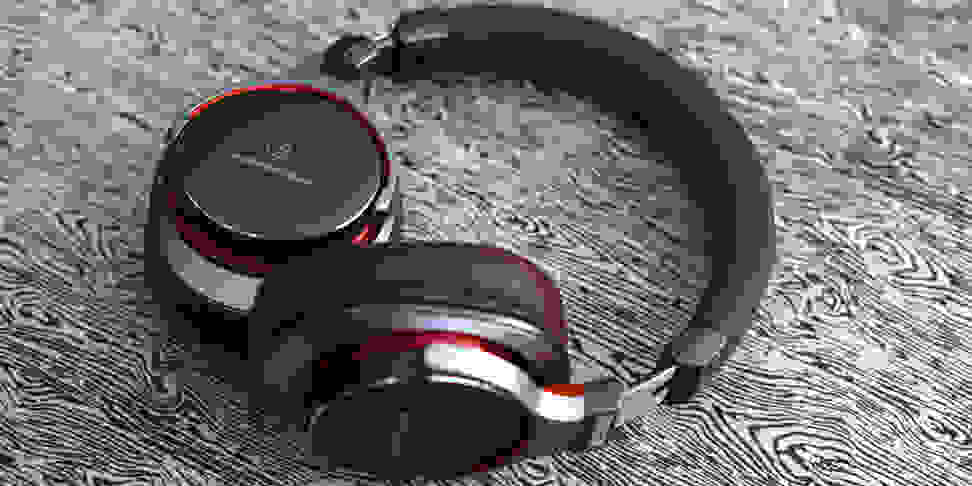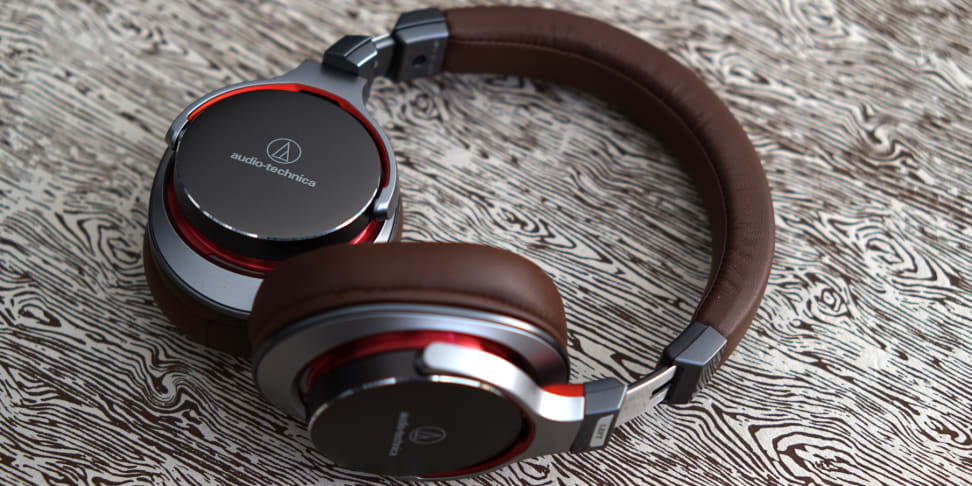 How We Test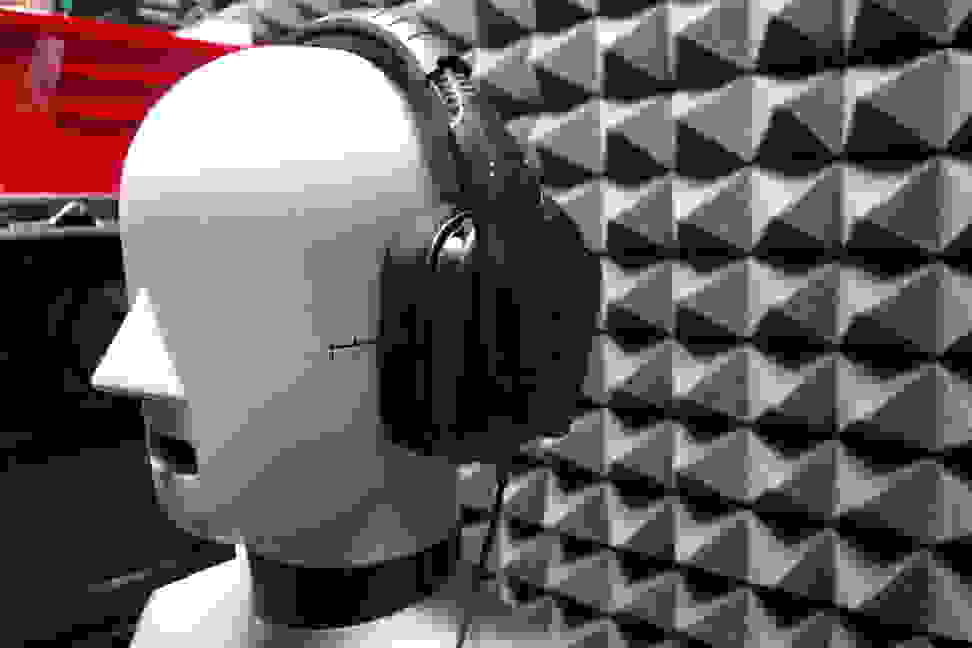 On our head and torso simulator (HATS), we put these headphones through our usual battery of headphone tests: frequency response, distortion, tracking, leakage, and isolation.
Headphone manufacturers are typically aiming for either a flat or a curved sound profile. A curved profile is most common, and most curved profiles are trying to replicate the Equal Loudness Curve (ELC). The human ear hears higher tones more easily than it hears the bass tones, so for a human to perceive highs and lows at a similar volume, the headphones boost the volume of the lows, and moderate the volume of the highs.
A flat profile is usually found in "studio" headphones; the highs, mids, and bass tones have the same volume. However, as I just mentioned, we don't hear all tones at the same volume, so the bass notes sound softer, and the highs sound louder. Some people prefer studio headphones because of their audio fidelity—they are hearing the music exactly as the producers intended them to hear it. Also, as implied by the name, studio headphones are used in studio recordings to help mixers figure out what, if any frequencies, they should boost or reduce.
In addition to the more scientific testing, we also wear each pair of headphones around town to get a sense for their features (like extra amps or noise cancellation) and short- and long-term comfort.
In-ear vs. On-ear vs. Over-ear
You've probably seen a bunch of different headphones in your every day life, but what you may not realize is that headphones, while they have a number of different selling points, are primarily categorized into three types: in-ear, on-ear, and over-ear.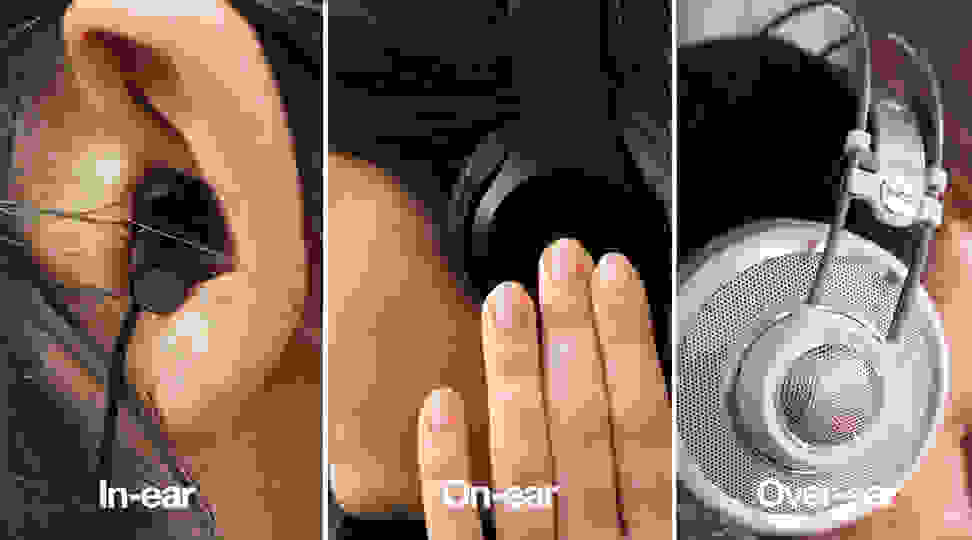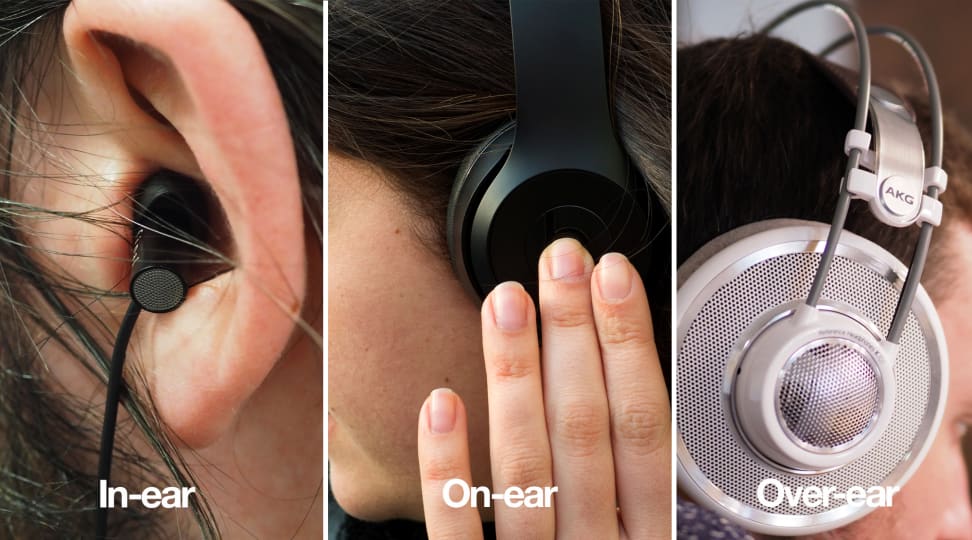 ---
Related articles
• The Best On- and Over-Ear Wireless Headphones
Advertisement - Continue Reading Below