Headphones
Samsung Galaxy Buds Live vs Galaxy Buds+: beans or buds?
Samsung's opposing earbuds battle for Galaxy supremacy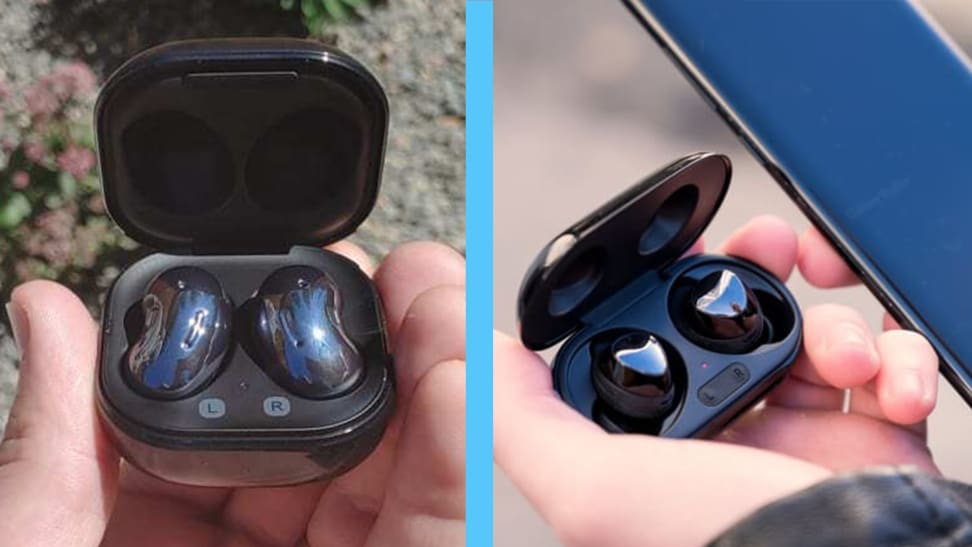 Credit: Reviewed
On the heels of releasing the popular follow-up to the original Galaxy Buds, the Galaxy Buds+, Samsung flipped the script and created something truly unique in the Galaxy Buds Live. While nearly all true wireless earbuds before them conform to one of three basic design types—traditional buds, golf tee/AirPods, or wrap-arounds—the Live's bold, curvy design is like nothing else on the market.
But going bold comes with risk. With their futuristic, kidney-bean shape and "open type" playback design a la Apple's original AirPods, the Live are designed for a very particular kind of listener (and ear shape). By contrast, the Buds+ offer a more traditional, one-size-fits-all design that has been well established. That said, both buds are in the Galaxy family, and they share plenty of similarities at their core. Below we'll dissect both popular pairs to help you figure out which are right for you.
Price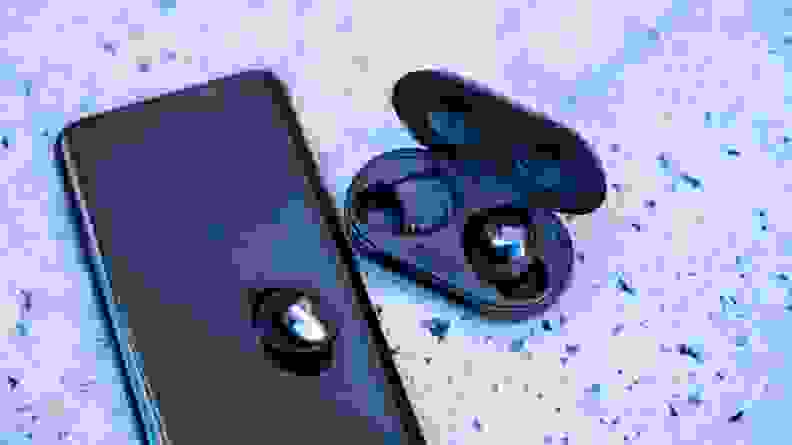 An easy one to start us out, the Galaxy Buds Live and Buds+ are both priced competitively at $169.99 and $149.99 respectively. Still, $20 is a chunk of change worth considering, especially given how similar these earbuds are in many respects—they're both from Samsung's workshop after all. At less than $150, the Galaxy Buds+ bring it when it comes to value.
Our pick: Galaxy Buds+
Design and style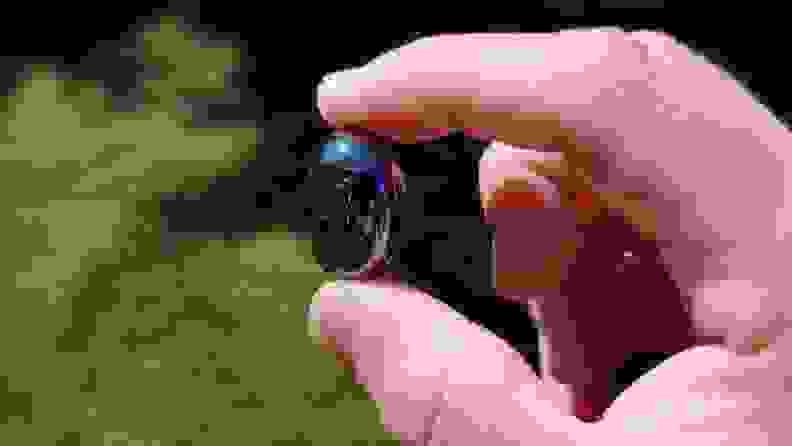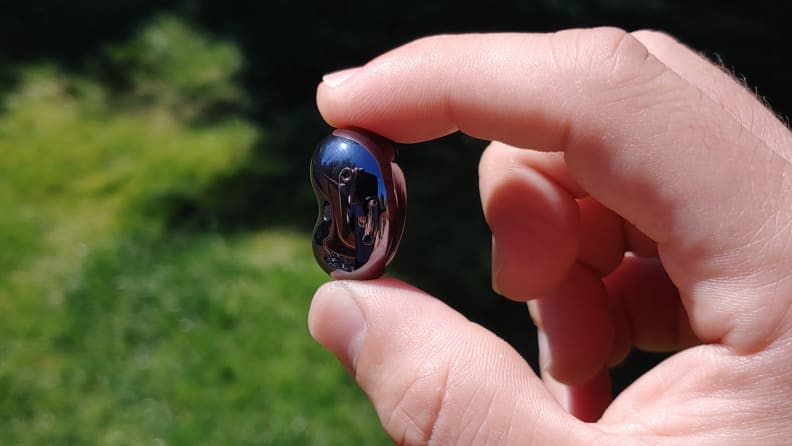 There's no beating around the bush here, the Galaxy Buds Live are just cool. OK, some people think they're stupid, but these flashy mirrored buds are intriguing from start to finish. Yes, we compared them to little metallic worms in our review, but in a stale genre like true wireless earbuds, weird is good. And because they fit flush with your ears, the Buds Live look really good on, regardless of their unique shape in your hand or the case.
Speaking of the case, while both earbuds have small cases covered in shiny plastic, the Buds Live's square-shaped case is maybe just a shade more attractive.
For their part, the more basic Galaxy Buds+ look pretty good, too. They're not going to win any innovation awards, but the mirrored caps on the end help them stand out while still blending in.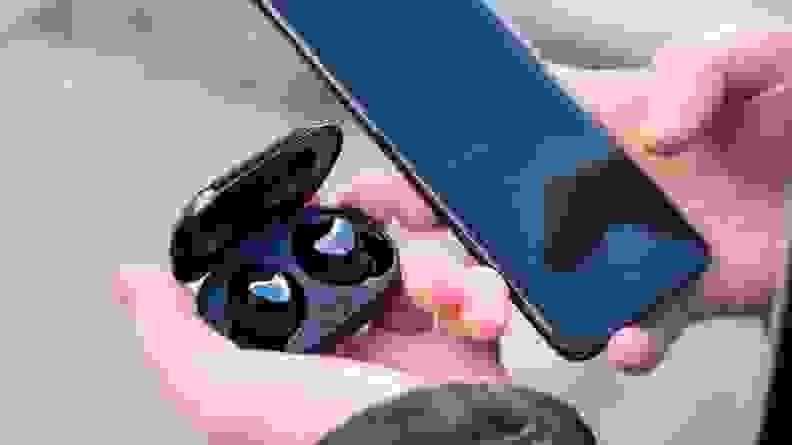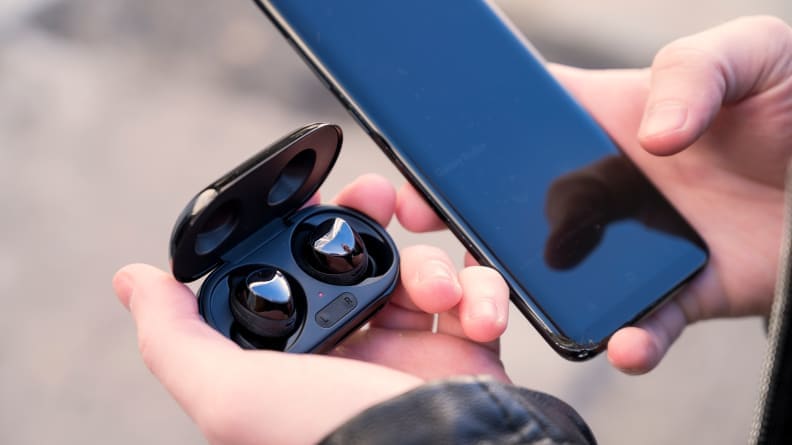 What's more, because of the Galaxy Bud Lives' odd curves, I found controlling them via the touchpads a frustrating affair. The Buds+ offer a more traditional target that's much easier to use in my experience (if not just a shade too responsive for some users). We'll give the nod to the Buds Live here because they are so provocative, but the Buds+'s utility made it close.
Our pick: Galaxy Buds Live
Buy the Samsung Galaxy Buds+ at Amazon now
Buy the Samsung Galaxy Buds Live at Amazon now
Fit and water resistance
Both the Galaxy Buds Live and the Buds+ offer the same water resistance level, which is rated at the basic IPX2. Frankly, we'd like to see more on any earbuds well above the $100 price point, but it's enough for some basic sweat and rain protection for your workouts.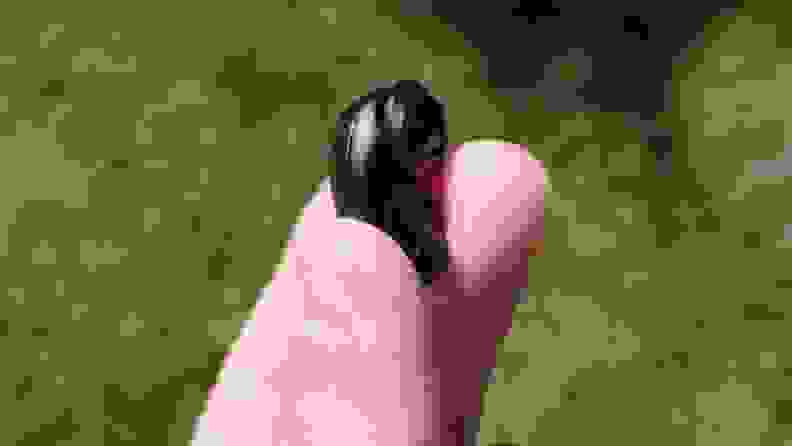 Where the rubber really meets the road (almost literally here) is in the fit. To be blunt, the Galaxy Buds Live simply don't work for my ears. Their bean-shaped design is meant to sit flush in the ear concha, and that it does, but the rigid shells can be flat-out uncomfortable for smaller ears. You can swap out the small "ear tip" up top for a larger size, but it's barely a part of the equation and your only resort.
The Galaxy Buds+ seem to disappear in your ears.
In addition, because there's no real sound tube (just a slat), there are only so many positions that line up the audio with your ear canal. That doesn't mean the Galaxy Buds Live won't fit you, but it does mean there's a lot less room for error; if they don't fit comfortably right away they probably won't.
Conversely, the Buds+ offer multiple ear tips sizes as well as removable, rubbery ear fins to fit a wide range of ears closely and comfortably. They're also pretty light, making them seem to sort of disappear in your ears after a while if you've got the right fit. While nearly all true wireless earbuds get uncomfortable over time, the Galaxy Buds+ last longer than most. Simply because they're likely to fit more people, the Buds+ are the clear winners here.
Our pick: Galaxy Buds+
Features and battery life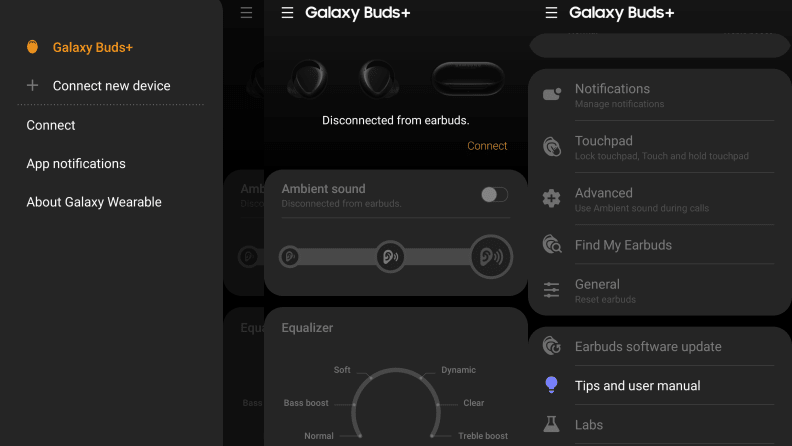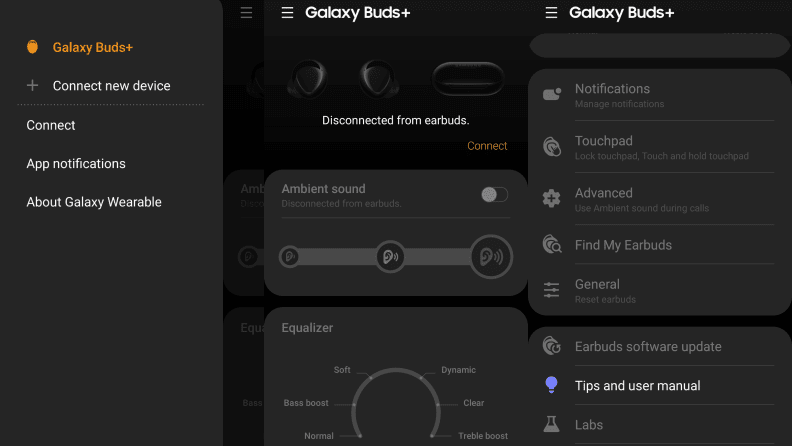 The Galaxy Buds Live and Buds+ line up pretty similarly in the features department. Both rely on the Samsung Galaxy Wear app for adjustment, which lets you do everything from selecting between multiple EQ modes to some light customization of playback controls. Both earbuds also have a "find my earbuds" feature, wireless charging cases, Samsung's onboard Spotify control (for Samsung phones only), and ambient sound mode—though the Galaxy Buds+ version is, helpfully, customizable so you can choose how much of the exterior world you want to hear.
The big feature the Galaxy Buds Live offer that the Buds+ don't is active noise canceling. But this "open type" cancellation is really just a dash, not a full helping, and because the Buds+ offer an enclosed design the difference it's negligible when it comes to exterior intrusions. The other major feature the Buds Live offer that the Buds+ don't is "always-on Bixby" which is a cool feature borrowed from Apple's AirPods and AirPods Pro, but again it only works with Samsung phones.
One odd omission for both earbuds is that, while they have internal sensors, there's no auto-pause function when pulling out a single earbud. It's not exactly a deal breaker, but we do appreciate the option of a quick pause for conversation.
When it comes to battery life, the Buds+ offer a whopping 11 hours max per charge (we got more like 10) which is among the best in the business, along with another full charge in the case. The pricier Buds Live get just 6 hours per charge with noise canceling and 8 hours without noise canceling or always-on Bixby, though that stretches to up to 29 hours with the case.
While the noise canceling and always-on Bixby for Samsung phones is cool, the Galaxy Buds+'s impressive playback time makes this one too close to call.
Our pick: Draw
Sound and call quality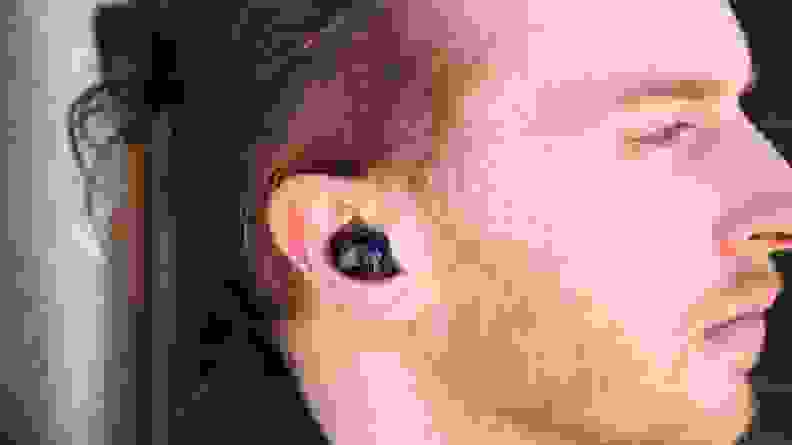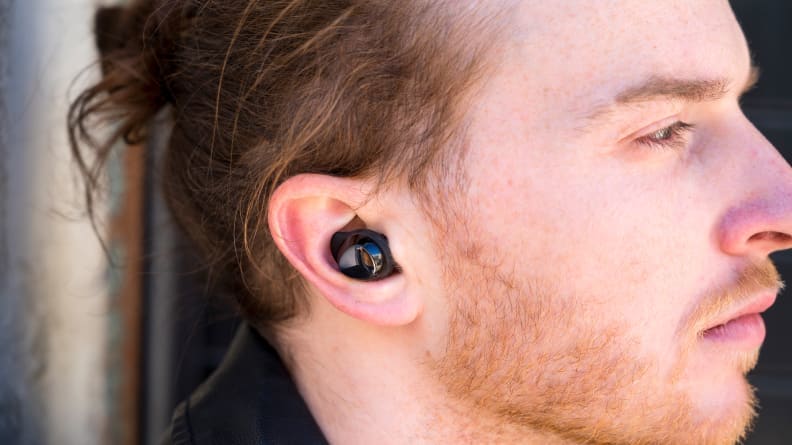 Bass or balance? That's really the question you need to ask yourself when it comes to the sound for these buds. The Buds Live offer more punch down low, but the Galaxy Buds+ offer clearer sound across frequencies. Both pairs tend to sound a bit tinny in the treble, so it's really about all-around listening.
We called the Buds Live "lively" in our review, and it's true that they do offer a zesty upper register. But the Galaxy Buds+ are zestier still, and with less bass to cloud the midrange, they offer better clarity. It should be noted that fit is always integral to sound quality, and because the Buds Live fit so uniquely, your experience may vary.
When it comes to calling, while we didn't notice a major difference, the Galaxy Buds Live seem slightly more accurate from the transmission side, particularly in windy conditions. That said, it's hard to decipher due to all the variables in play. While we rarely experience incredible call quality in true wireless buds (even at higher prices), neither buds had notable issues there.
Our pick: Galaxy Buds+
And the winner is ...
While there's a lot to consider here, the cheaper Galaxy Buds+ are the Samsung earbuds of choice for most users. In fact, they're easily a top pick for mid-tier earbuds, even when considering the traditional AirPods. While neither pair of Samsung buds outdo the intuitive, better equipped, and fully noise-canceling Apple AirPods Pro, at up to $100 less, the Buds+ are a comfortable compromise.
That said, the Buds Live are perhaps the most unique and intriguing true wireless earbuds from any major brand. If you're looking for something different that stands up with the Buds+—and if you can get them to fit—the Galaxy Buds Live may be worth consideration.
Buy the Samsung Galaxy Buds+ at Amazon now