Headphones
Sony headphones showdown: an affordable new challenger takes on the champ
Can these new over-ears stand up to the lauded WH-1000XM3?
Credit: Reviewed / Jackson Ruckar
Sony's excellent WH-1000XM3 over-ear, noise-canceling headphones are currently our favorite pair of headphones available. They're super comfortable, sound awesome, and deliver some of the best features and noise canceling around. The drawback? Even on sale, they still cost over $200, which is just too much money for a lot of folks.
While there's no shortage of cheap headphones, we were still jazzed when Sony launched the WH-CH710N in 2020. In our evaluation, we discovered an excellent alternative to the lauded-but-pricey WH-1000XM3, widely available for close to $100. But which is the best buy? We stacked them up in several categories to help you decide.
Price
As we noted, the newer Sony WH-CH710N have the obvious price advantage over Sony's flagship model.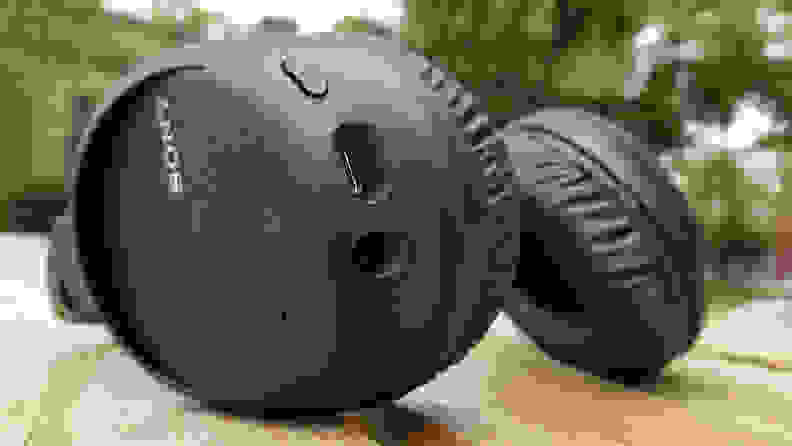 While you can regularly find the WH-1000XM3 for around $180 at certain retailers on sale, its MSRP is $350, while the newer WH-CH710N start around $200, but can often be found as low as $110.
For everything that you get with the WH-1000XM3, finding it for less than $200 is a great buy—but the WH-CH710N can be had for so much lower, it's an easy win.
Our pick: Sony WH-CH710
Battery life
As wireless headphones go, battery life is one of the most important features. If you have to charge your headphones every night like a two-year-old smartphone, something ain't right. Fortunately, neither the WH-1000XM3 nor the WH-CH710N have this problem—but they do perform a bit differently.
During our review and hands-on testing, we measured around 30 hours of battery life on a single charge on the pricier/older WH-1000XM3, which is definitely a solid amount of playback time—it's about 10 hours more than you'll get, on average, from the Bose QC 35 II, which might be its staunchest competition.
You can expect at least 30 hours (or more) of battery life from both sets of headphones.
You could probably eke out more battery life from the XM3 if you turned off all their special features—like Adaptive Noise Canceling—but that's also a big reason to buy them in the first place, so it feels a bit self-defeating.
Much to our surprise, the more affordable—but also much newer—Sony WH-CH710N actually offer slightly longer overall battery time compared to the WH-1000XM3. At 35 hours total, it's not a ton but it's still a great result, especially for what you're paying.
Our pick: Sony WH-CH710N
Features
Where features go, there's a degree of similarity between the WH-1000XM3 and the WH-CH710N, but overall the former is the more robust of the two. With the more affordable WH-CH710N, you are still getting noise canceling, but not the "Adaptive" kind you'll find with the flagship WH-1000XM3.
You can read all about the WH-1000XM3's expansive feature set in our full review, but the gist of it is that the WH-1000XM3 is simply much more customizable in terms of equalization and the degree/efficacy of noise canceling.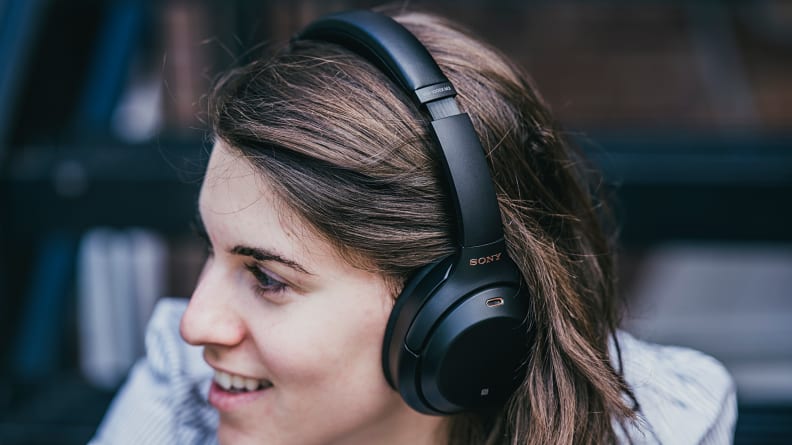 The WH-1000XM3's noise canceling isn't just pound-for-pound better than the WH-CH710N's, it's more efficacious across a range of scenarios. For example, you can scan for changes in barometric pressure to help with transitions during flights (which will be useful again some day, we promise), and the "Adaptive" function will automatically calculate whether you're sitting, walking, running, or commuting and adjust your noise canceling intensity appropriately.
One other cool feature is the ability to place your palm over the left ear cup's touch-capacitive buttons to momentarily activate the exterior microphones, hearing what's going on around you. These kinds of specialty features—which, far from being for power users only, alleviate many common pain points for headphones—are a big justification for the WH-1000XM3's increased price point.
Our pick: Sony WH-1000XM3
Sound quality
To be clear right up front: sound quality is always important, no matter what kind of headphones you're buying or how much you're willing to pay. A pair of headphones' primary function is playing music—or, at least, playing audio—and if they can't do that right, they're not worth your time.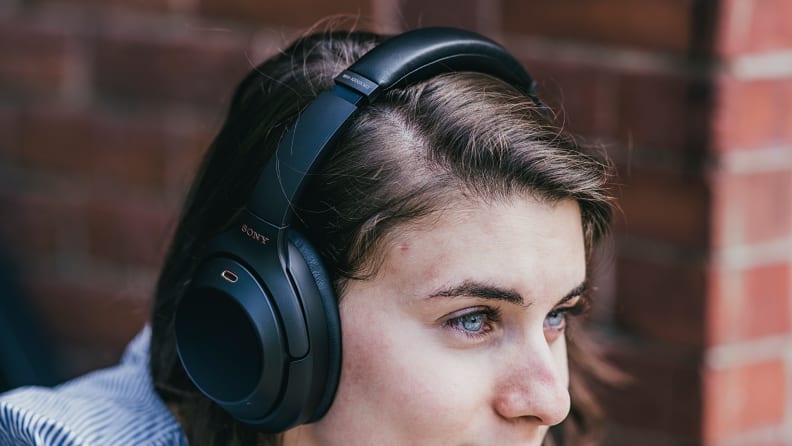 Fortunately, as you could probably guess, both of these models deliver good sound quality, but at the end of the day the WH-1000XM3 outperform their cheaper, in-house rival.
If you're keen on the more affordable WH-CH710N in this scenario, you'll be glad to know they still sound great. They're not going to blow anyone away (the WH-1000XM3 just might), but their bass, midrange, and treble registers are well-balanced and robust for what you're paying.
Our pick: Sony WH-1000XM3
Wireless connection
One thing you're definitely getting with the more affordable WH-CH710N is a bit of "technology parity" where stuff like Bluetooth connectivity is concerned. The WH-CH710N may be more affordable, but they still sync up just fine with the Sony Connect app (the same one the WH-1000XM3 use), and have roughly the same level of consistency and wireless range as the pricier pair.
Our pick: Tie
Design and fit
No matter what you're paying for your headphones, comfort is of chief importance. And fortunately, both the WH-1000XM3 and WH-CH710N are plenty comfortable.
That said, while the WH-CH710N over-ears are comfortable enough to wear for a few hours without complaints, the WH-1000XM3 might be the most comfortable pair of headphones I've ever used. They're pillowy soft, and despite all the tech Sony stuffed into them, surprisingly lightweight. It's easy to forget they're even on your head.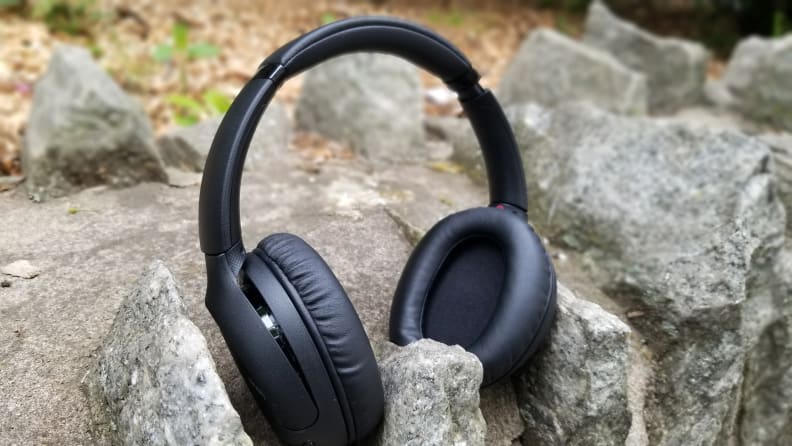 Unless you're extremely sensitive, I can't imagine having any complaints about the fit and feel of the WH-CH710N, but there's no question that the WH-1000XM3 are the more comfortable of the two.
Our pick: Sony WH-1000XM3
Conclusion
It's not hard to claim a clear winner here. The WH-CH710N are around half the price of the more robust WH-1000XM3, but that's their only real advantage.
That said, there are good reasons to go with either option. The decision comes down to what you "need" in a pair of headphones. If you just want a great set of over-ears that are comfortable enough, sound good enough, and cancel enough noise for the basics (air travel, a busy office, etc.), the WH-CH710N are a perfectly respectable option, and their price is great.
However, if you want what's essentially one of the best pairs of consumer-facing headphones to hit the market in the last five years, we can't recommend the WH-1000XM3 enough. They offer peerless comfort, amazing sound, and some of the best noise canceling you can buy.
Winner: Sony WH-1000XM3