Whether you need a gift or are just treating yourself, headphones fit the bill perfectly; whether you're buying for a student, somebody who has a long commute, a frequent flyer, or a gamer, headphones have universal appeal.
But which ones should you buy? That's where things get tricky. Between knockoff brands, fake user reviews, and new technology, it's harder than ever. We're here to help. We've got proven picks that will suit absolutely everyone on your list, whether you need $10 stocking stuffers or you just want to get the best headphones around.
1. Noise-cancelling for frequent flyers: Sony WH1000XM3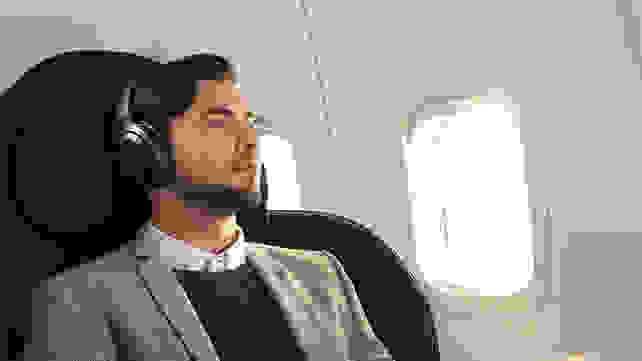 Perfect for: Commuters, travelers, parents who just need silence
Noise-cancelling headphones like these Sony over-ear headphones are a dream come true: they are soft, comfortable, block out the world around you, and they sound wonderful. These in particular feature some of the best noise-cancellation around from a brand known for incredibly durable, long-lasting headphones.
Get the Sony WH1000XM3 Noise-Cancelling headphones for $348 at Amazon
2. Basic wireless earbuds: Aukey Latitude Wireless Earbuds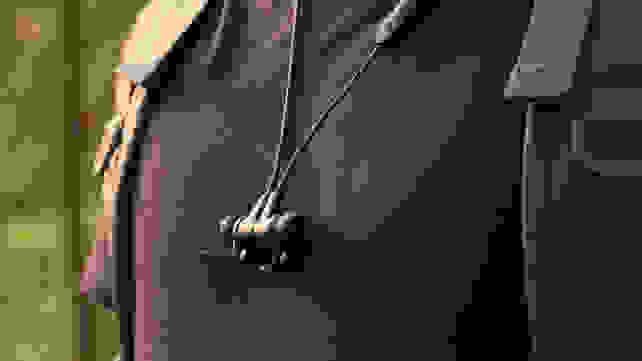 If you're buying for someone who just needs basic earbuds but prefers wireless, the Aukey Latitude wireless earbuds make a great budget pick. They cost just $30 but are sweat resistant, sound decent, and have relatively long battery life. Reviews are fairly strong—not perfect, but at least as good as much more expensive wireless models—and if you need something under $50
Get the Aukey Latitude Wireless Earbuds for $29.99 at Amazon
3. The classic pick: Bose QuietComfort 35 II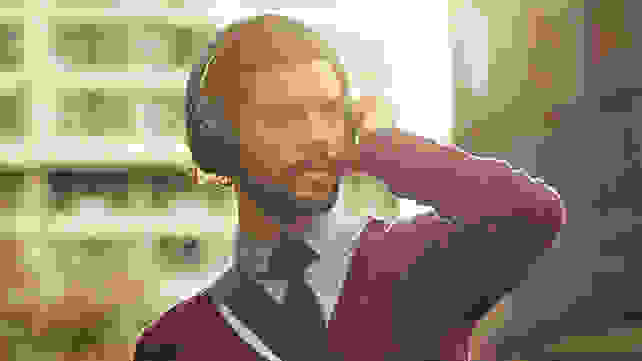 The Bose QuietComfort line of noise-cancelling headphones has reigned over the category for years—until the Sony 1000XM3s we recommended above came along. The QC35 II is the latest pair in the line, and they are still phenomenal.
Though for most people we'd recommend the Sony, for anyone who specifically prizes comfort, we like the Bose QC35 IIs even more. They are just pillowy soft on your ears, while still delivering that sound quality and noise cancellation we are used to.
Get the Bose QuietComfort 35 (Series II) for $299 at Amazon](https://amzn.to/2UOdl09)
4. The stocking stuffer: Panasonic Ergofit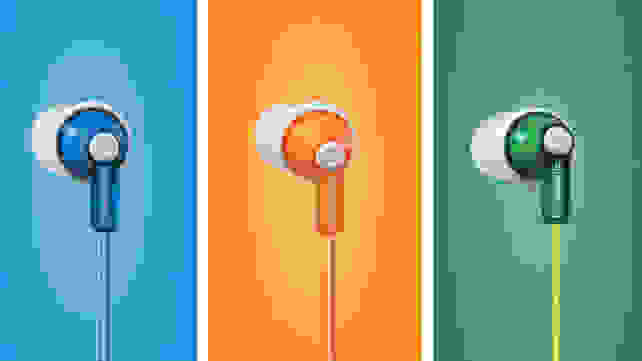 There are few products on Amazon with more user reviews than the Panasonic Ergofit headphones. Why have so many people tried and loved the Panasonic earbuds? Because they are, by far, the most reliable cheap headphones (just a little) money can buy.
The design has been mildly updated in recent years, but the price is more or less the same. The wired earbuds are comfortable, sound good, and you can buy a pair for just $8. You can get a 5-pack for less than the cost of most other headphones, either knocking out your whole list or taking care of someone who just chronically loses every pair they own.
If you're buying for someone who wants wireless earbuds, the Soundpeats Bluetooth Sport have been around for years as well and just cost $25. I can't stress enough that they will not last forever, but we see that problem with all wireless earbuds—even pricey ones—so at least the investment is small.
Get the Panasonic Ergofit earbuds for $9.99 at Amazon
5. The cult favorite: 1More Triple Driver In-Ear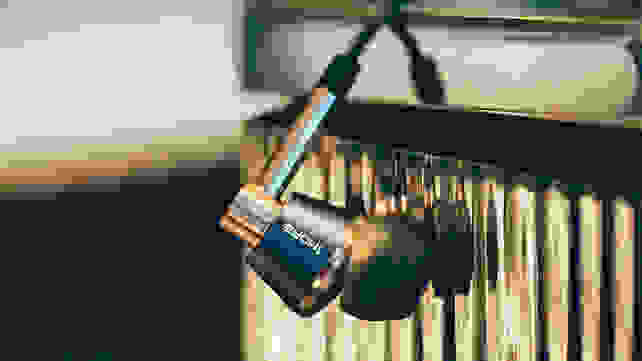 1More's Triple Driver earbuds have quickly earned a sterling reputation as some of the best earbuds around in the $100 and under range. They easily competed with more expensive models when they sold for $100 and I had no trouble recommending them at that price.
The best thing about them now? They've been knocked down to less than $60 for most of the holiday season. That is darn near impulse buy territory for a pair of wired earbuds that sound beautiful, deliver excellent noise isolation, and come with loads of earbud tips to fit absolutely everyone's ears.
Get the 1More Triple Driver earbuds for $59.88 at Amazon
6. The budget classic: Audio-Technica M50x
If you want a pair of excellent all-around headphones for not a lot of money, you almost always hear one name: Audio-Technica. The Audio-Technica M50x is the most frequently recommended, delivering excellent all-around sound quality, comfort, and durability for just a bit over $100.
A slightly cheaper option here would be Sony's classic MDR-7506, which have been around for more than 20 years and are used in professional mixing rooms, studios, and on camera crews. They're that good, and come in usually around $80. The Sony pair isn't as useful on-the-go, however, because it has a long coiled cord that isn't detachable—I own a pair and it just gets in the way.
Get the Audio-Technica M50x for $129.99 at Amazon
7. The cheap crowd pleaser: Cowin E7 Wireless Headphones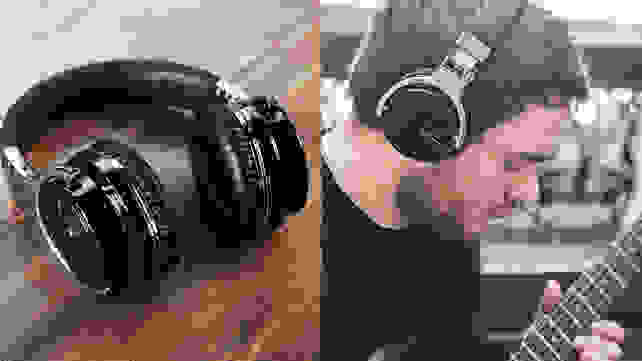 If you need cheap headphones but still want premium features, the Cowin E7 Pro consistently earn high marks from user reviews. We tested similar Cowin headphones awhile back and were shocked that they were actually better than advertised, with very good battery life, noise cancellation, and respectable sound quality.
Though we don't expect them to last forever—durability is the biggest thing you give up with cheaper headphones—Cowin E7 headphones have consistently been among the best-selling models on Amazon for years, so the hype is real.
Get the Cowin E7 Pro for $68.99 at Amazon
8. For gamers: HyperX Cloud II
The top performers in our roundup of the best gaming headsets for PC, PS4, and Xbox the Hyper X Cloud II headphones are just perfect for gamers. They offer excellent chat quality, sound quality, and gaming-specific features—all in a package you can get for under $100.
Get the HyperX Cloud II gaming headset for $99.99 at Amazon
9. For true audiophiles: Sennheiser HD 650 Open Back Professional
If you're buying headphones for somebody who truly loves music, the Sennheiser HD650 are an excellent choice. Like many of the absolutely top-end headphones, these are "open-back" headphones, meaning sound escapes out the back of the headphones—so people around you can hear what you're listening to, and they don't block sound that well.
That makes these a tough choice if you want to use them on a plane, in an open office, or on your commute. But for everyone else used to cheap headphones, listening to these–especially with a proper amp—will let you hear your music in ways you've never heard before. They're that good.
Get the Sennheiser HD650 open-back headphones for $319 at Amazon
Our editors review and recommend products to help you buy the stuff you need. If you make a purchase by clicking one of our links, we may earn a small share of the revenue. Our picks and opinions are independent from any business incentives.