Health & Fitness
Want to give pole dancing a spin? Here's what to bring to the studio
Make your first class easier with these essentials.
Credit: Ellice Weaver for Reviewed
If you're bored with your go-to yoga or strength training workout routine, you might have considered a few offbeat exercises like hula hooping or jumping rope to mix things up. But if you're looking for a spicier way to burn, why not give pole dancing a whirl?
The popularity of pole fitness has taken off in recent years. Aside from being a fun way to tap into your sensuality and build body confidence, it's great for developing full-body strength, especially in your core and arms. Rule #1 is not to apply lotions and oils before class—which can make pole workouts more slippery and consequently more difficult. But you also won't want to forget these eight helpful items.
What are we wearing?
Sign up for the Style Check newsletter for advice, reviews, Q&As with our stylish friends, and more.
1. A comfortable, fitted outfit that shows some skin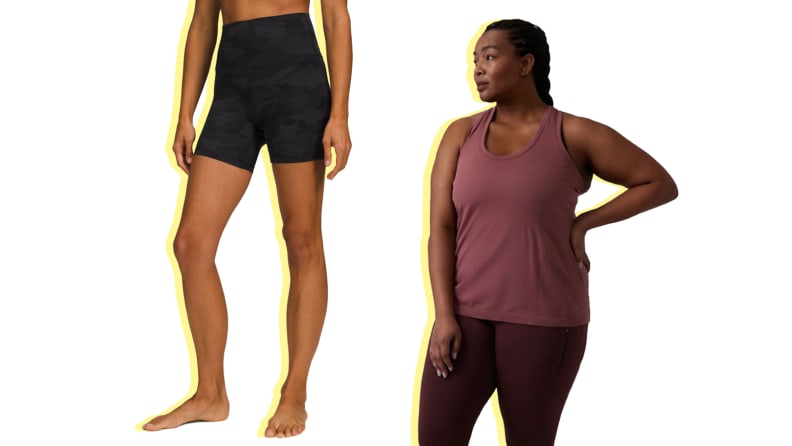 Just as you would for any workout class, you'll want to don comfortable activewear. But when it comes to pole dancing, the more skin you reveal, the better. Exposed skin (again, free of lotions and creams) will allow you to grip the pole more easily with body parts besides your hands, and therefore to master spins and other tricks more easily. If you feel comfortable, opt for a pair of short, fitted spandex shorts and a sports bra, sans tank top—but at the very least, choose clothing that fits your body snugly, so the fabric itself won't get tangled on the pole as you spin.
For a pair of pole-ready bottoms, try the Lululemon Align High-Rise Short. Made with the same Nulu fabric as the beloved Align leggings, these shorts come in multiple lengths with a 4-, 6-, or 8-inch inseam—for pole class, go for the shortest you feel comfortable wearing. Reviewers rave about the softness of these shorts and say they stay ultra comfy, even through sweaty workouts.
For a supportive sports bra, check out Athleta's offerings. The Exhale Bra offers light to medium support for cup sizes A to C and sizes D to DD+ without being constrictive, and reviewers love the buttery soft feel of the fabric. They also say the straps are secure and the bra doesn't shift while exercising.
If you prefer to cover up your bra, opt for a slim-fit tank top that moves with you, such as the Momentum Seamless Tank from Athleta. This top has a band around the bottom with a rubber-lined band around the hem to keep it from slipping during your workout; reviewers say it works wonders during high intensity exercises. They also say this top is comfortable and breathable even when you're at your sweatiest.
2. A towel to wipe away sweat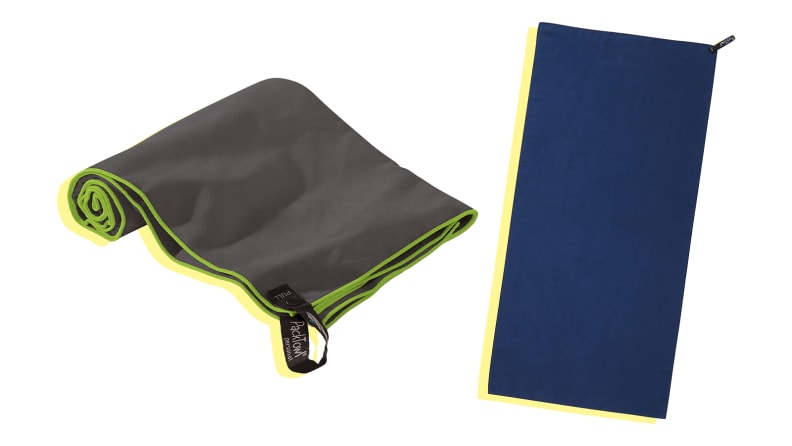 While sweating is an inevitable part of any workout, too much perspiration here may cause you to slip or slide on the pole—and not always in the ways you intend. While you'll want some ability to slide during twirls and other movements, keeping a small towel handy to wipe your skin can ensure you only slide when you want to.
The PackTowl microfiber hand towel is a great option to keep you dry. It claims to absorb up to four times its weight in water—a bold promise we found to be true when we tested the larger version of this towel—yet dries out quickly, and its thin design makes it highly portable.
3. A little help to improve your grip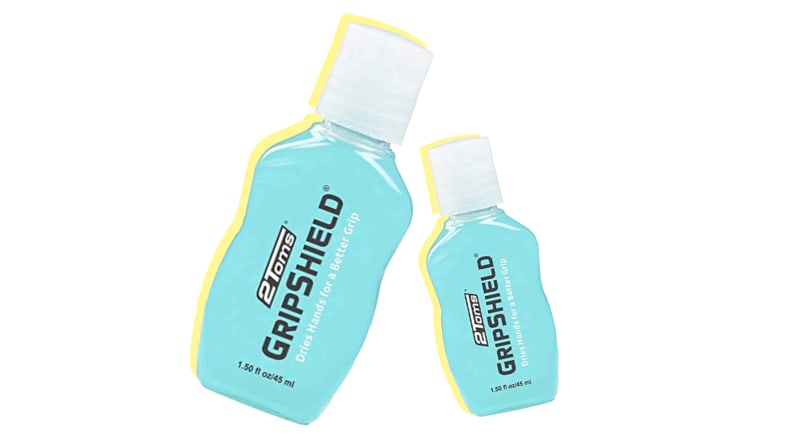 The one area where too much sweat is simply a detriment: your hands. If you find your palms feel moist even after drying them off, a grip enhancer, often just referred to as "grip," can be an asset as you work the pole. This fast-drying liquid contains the same active ingredient found in many underarm antiperspirants. Whenever you feel your hands start to slide, squirt a dime- or nickel-sized dollop on your palms, rub your hands together to spread it around, and get back to class.
Gripshield from 2Toms has 4.3 stars with more than 1,600 reviews on Amazon. Reviewers say it works well to keep your hands dry without leaving a sticky or tacky feeling behind on your palms, and makes it easier to nail tricks and spins on a pole. "I could never get the grip I needed to spin on a dance pole," writes one reviewer. "The first time using Gripshield, I finally had my first spin on a pole!"
4. A yoga mat for stretching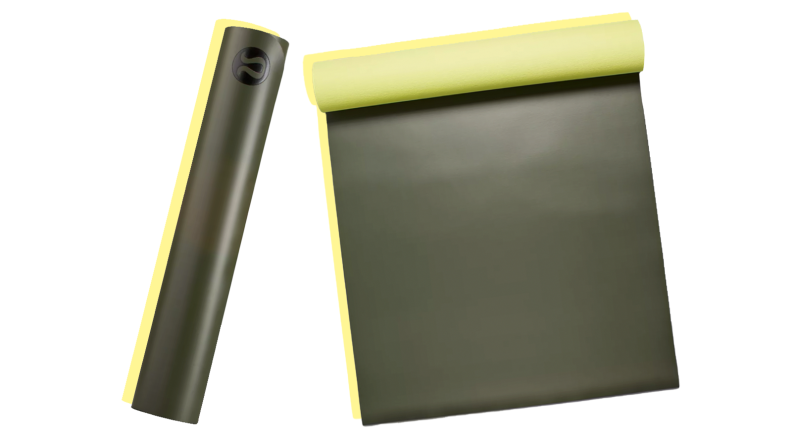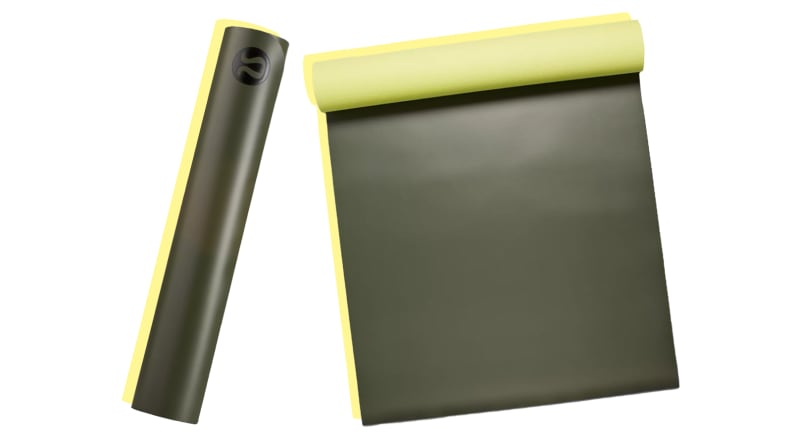 Most studios will have yoga mats available for warmups and cool-downs, but you may want to bring your own for hygiene purposes—and to ensure you have one that offers you adequate support and traction. Based on our tests, the best yoga mats you can get is Lululemon's The Mat 5mm. It's reversible so it's like getting two styles of mats in one, and both sides—one made of polyurethane and the other natural rubber—provide great grip. Its 5mm thickness has enough cushioning to provide excellent protection under your joints yet firm enough that you won't wobble when upright.
5. The right shoes for every part of class
Some studios want you to wear sky-high heels for the full dance experience. For a pole-worthy pair of platforms, try the Ellie Shoes 711 Flirt C Platforms. These 6½-inch heels have 4.1 stars and more than 780 reviews on Amazon. Reviewers say these shoes are comfortable and secure on your feet, and that they're long-lasting. "I love that the incline on these isn't as steep as most [pole-dancing] shoes," one reviewer says. "These last me about 3 to 4 months working 3 to 5 days a week at the club, and I always reorder them!"
While you don't need to wear any shoes during a floor choreography lesson, you may want a pair of dance shoes designed for dance, as most studios won't allow street shoes on the dance floor. The Capezio Women's DS11 Fierce Dansneaker is a well-reviewed option with 4.3 stars and more than 1,400 reviews on Amazon. Reviewers say these shoes are comfortable, supportive, and long-lasting, though warn you should order a size up from your usual.
6. A water bottle to help you stay hydrated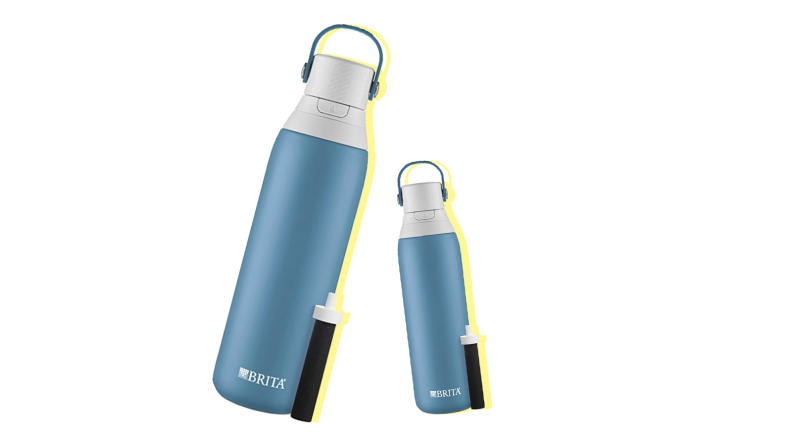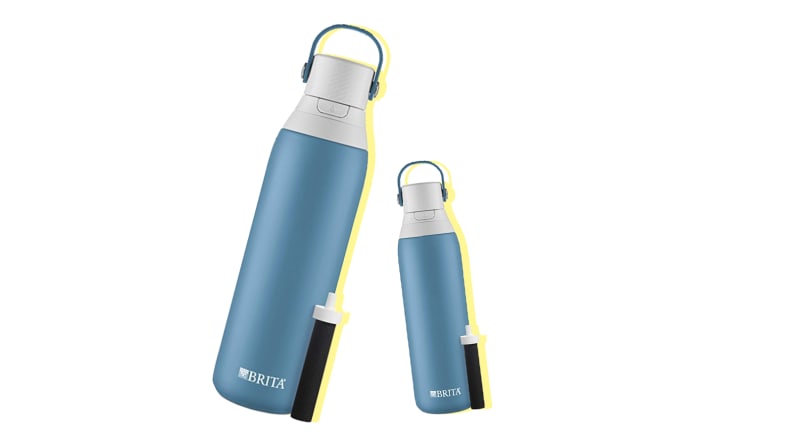 All that spinning and sweating can make you parched, so it's important not to forget to hydrate. Bring the best water bottle with you to class, the Brita BB11 Premium Filtering Bottle. This stainless steel option keeps water cold for up to 24 hours and its straw filters out chlorine, odor, and other unwanted flavors to keep your water tasting fresh. The bottle is slim enough to fit in car cup holders and pockets of your gym bag, and it's easy to carry around on its own, thanks to its top loop carrying strap.
7. Bruise cream for when the pole leaves a mark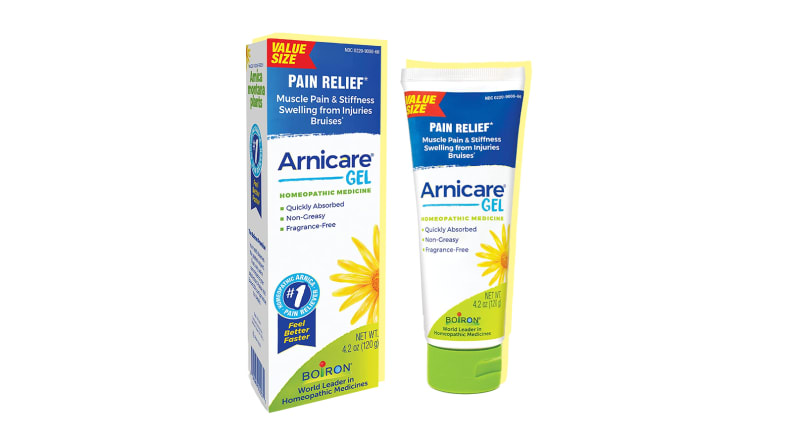 Every new workout comes with potential risks. The most common downside of pole dancing comes in the form of a few bruises—pressing your body against the metal pole firmly enough to climb it takes practice (and isn't as easy as it seems).
Fortunately, a bruise cream can help soothe the discomfort as you heal. Arnicare Gel has 4.7 stars on Amazon and more than 20,700 reviews, with reviewers saying this cream helps relieve pain from bruises big and small, as well as from everyday muscle pain and soreness you may experience after exercising.
8. A gym bag to store your essentials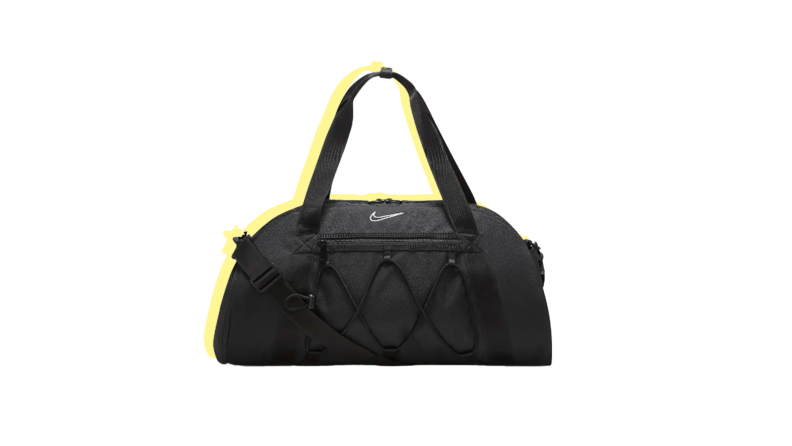 Between towels, extra shoes, grip, and more, you have quite a few items to bring with you to class. We think the best gym bag for keeping workout gear tidy is the Nike One Club duffel bag. This bag has plentiful storage options, including internal and external pockets of various sizes, a vented compartment for dirty shoes and/or sweaty clothes, and bungee straps to secure a yoga mat to the outside.
The product experts at Reviewed have all your shopping needs covered. Follow Reviewed on Facebook, Twitter, Instagram, TikTok, or Flipboard for the latest deals, product reviews, and more.
Prices were accurate at the time this article was published but may change over time.