Health & Fitness
5 unexpected things that happened when I lost weight
Shedding pounds took effort—but what came next was surprising.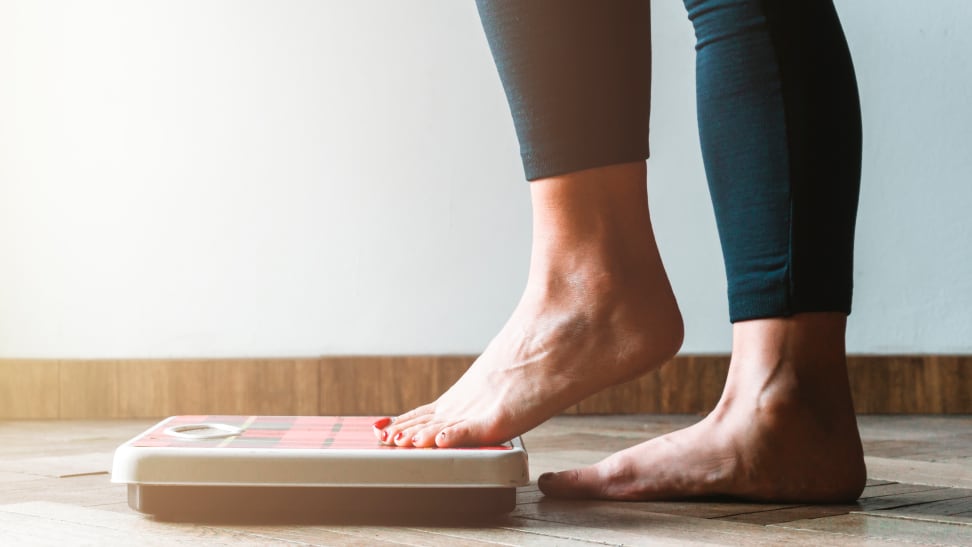 Credit: Getty Images / fabrycs
I lost 60 pounds last year. I'm fortunate in that the actual process of losing weight was pretty straightforward for me: I watched what I ate, I found a physical activity I liked, and I kept doing both for several months as the numbers on the scale diminished. The hard part came from adjusting to other side effects of steady weight loss—it produced a few results that I didn't anticipate. Mostly, it involved a lot of mental math, from comparing my current self to my old self or restructuring my wardrobe. I had no idea.
Here are some unexpected situations that I ran into while losing weight, and what helped get me through them.

1. Being in between sizes can be challenging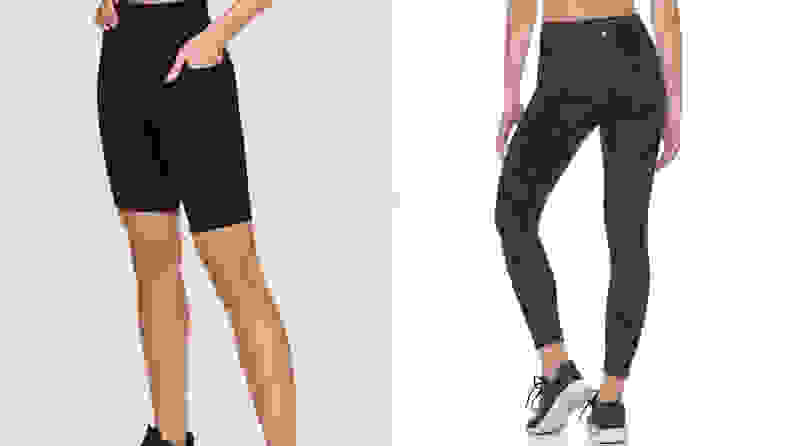 Buying clothes when you're in between sizes can feel like a game of catch-up. You buy something in your new size and it fits just right, if not a tad snug, and a few weeks later, it's too loose. I've lost count of how many pairs of new-size jeans I bought only to have to bench them the following month when that size was old news. Eventually, I stopped cutting the tags off a garment until I wore it, in case I had to return it (which was the case more often than not).
An even better solution? Finding a brand of workout apparel that you like and sticking with that style throughout your weight-loss journey. That consistency is comforting. You know the shorts (or whatever your item of choice is) and you know how they feel and how you move in them. You already know how they support your exercising body now, so you can rely on them in the future. Picking up a trusty piece of activewear in a different size feels like revisiting an old friend.
For me, it was RBX nine-inch bike shorts and Fila leggings. I first began my weight-loss journey with a pair of shorter five-inch black RBX shorts that I already had lying around in my dresser. I also bought a two-pack (one black, one charcoal) of the brand's mid-length seven-inch high-waisted bike shorts when I started working out regularly, and months later bought the same two-pack in a size smaller as a symbolic gesture. The high-waisted RBX shorts are 92% cotton so they provide soft, breathable material as I'm exercising. Other brands I've looked at were made of thin flimsy material and I was concerned with the fabric ripping or tearing as I moved. My Fila leggings also deliver in the durability department—they're made of thick spandex and polyester. They come in fun patterns that make me look forward to exercising, and sit naturally on the waistline during the exercise. Best of all, they have pockets that easily fit a phone.
Leggings and bike shorts are a major part of my wardrobe now. They're easy to move around in, as I like to scatter exercise throughout the day. I still wear my first pair of Fila leggings—even though they're a size larger than what I wear now, they still contour nicely to my body.
2. Parting with old clothes may bring up some unexpected feelings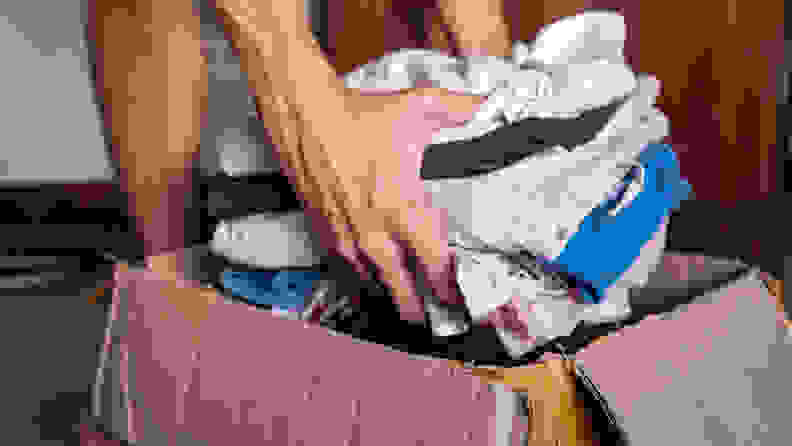 No one told me how emotional sorting through your closet can get! There are memories attached to each garment. Perhaps you wore that particular piece of clothing on a notable day—good or bad. It supported you through a hardship or celebrated you during a victory. I had a pile of T-shirts and sweatpants now several sizes too big for me but bountiful with meaning: two shirts that my high school homeroom designed, mementos from musicals I've seen, and some that I've simply had forever.
But each garment adds up. I wasn't wearing my old shirts and pants anymore, and they took up valuable real estate in my closet and dresser. Eventually, I donated about two-thirds of my "big clothes." I would hug each item and thank it for its service (à la Marie Kondo) before tossing it in the donation pile. But some I couldn't get rid of. I refused to part with the purple sequined shirt that I wore the day I had surgery in 2015, as well as an especially comfortable pajama shirt.
The fix? Find a place to nest your very favorite things, and donate the rest (or you may be able to resell some clothing). Keep the items that mean a lot to you in a storage bin. One good option is the Sterilite 56-quart storage box with wheels. It's spacious yet sleek, making for smooth under-bed storage, and it's easy to stack the units on top of each other for efficiency. I wasn't ready to let go, and I didn't have to, thanks to my storage bins. It's a reminder of how far I've come without sacrificing too much space.
Get the Sterilite 56-Quart Storage Box with Wheels 4-Pack from Amazon for $68.17
3. Your taste buds can change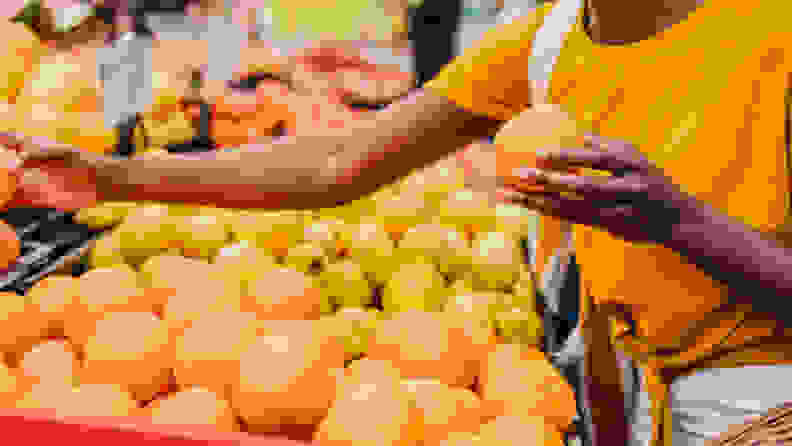 Eating the kind of food often recommended as no-brainer weight loss fare doesn't come easily to me—and it's not because I'm addicted to fried foods. I have ulcerative colitis, which means my digestive tract is inflamed. I do better with plain, bland foods that don't irritate my intestines. I need to limit whole grains and fiber, as well as raw fruits or veggies with skin. On top of that, I have severe food allergies. Peanuts and tree nuts are an absolute no, and fish (my formerly favorite food) is also off the table. Things I should eat for the UC, I can't because of the allergies, and vice versa. When I began my weight-loss journey, I was still learning which foods to eat and which foods to avoid. (The fish allergy is fairly new, for example.)
But just when I figured out a perfect diet, my taste buds changed—something that can happen to anyone when making lifestyle changes. Many foods became too sweet, too heavy, too something as I minded what I ate and drank, and I could no longer tolerate certain "safe" foods that I relied on. I used to crave a hamburger at any given moment and now it feels heavy in my stomach when I do eat one. I made a boxed mix of cookies on Thanksgiving and felt sick from how sweet it tasted with one bite.
Enter Siggi's yogurt. This Icelandic brand doesn't taste artificial like some other brands now do to me. I tried and loved it years ago, but made it a staple of my diet during weight loss. It's filling because of how thick it is without leaving me bloated. My extra-sensitive taste buds appreciate that—so much so that I have one yogurt cup every day (usually the strawberry flavor) as part of my first meal and use the plain flavor to make smoothies in my personal blender. Siggi's makes its yogurt with less than half the sugar as other brands, which helps me get a little something sweet without feeling overloaded.
Many drinks also became too sweet for me when I cut back on sugary sodas and juices. Now I sip predominantly water, sometimes enhanced with Mio flavoring when I want to give it a little zing. Mio comes in a cute capsule like it's the world's smallest and most tasty rocket ship. It comes in an array of flavors like Cranberry-Raspberry and Lemonade, which I like because they aren't too strong.

4. You may still see yourself as your old self sometimes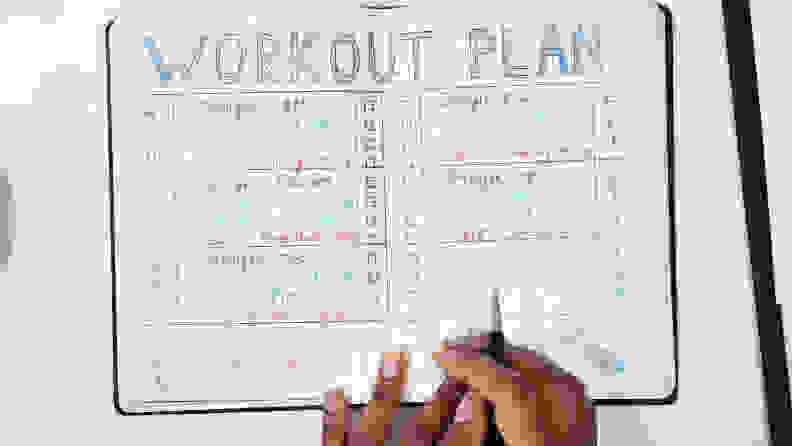 I wore my "big clothes" for so long that it can be hard to see myself as anything but that size. Even now at the store I'll spot a pair of pants or shirt in my new size and think, "That'll never fit me." If your experience is like mine, it might take a while to rewire your brain to register the new you as, well, you. My "before" body was my standard for so long, so my mental self-portrait still depicted me as 60 pounds heavier.
Solution? Write it down! For me, tracking my diet and exercise in a planner so I had tangible proof of my progress helped a lot. When I was exactly 20 pounds from goal weight, I began a fitness journal. I logged that day's starting weight, the food I ate, and the exercise I got. It was both motivating and satisfying to see the numbers in front of me as proof of the work I was putting in and the positive changes I was making to myself and my body.
If you want something other than a plain lined notebook, one good option is the best-selling Workout Log Gym Training Diary, which lets you track up to 100 workouts. For a cheekier experience, check out the F*ck Me! I'm Gonna Do This Diet and Exercise Sh*t!: Funny Daily Food Diary, Diet Planner and Fitness Journal.
Not much for pen-and-paper writing? If so, there most certainly is an app for that. We like Noom for its adaptability in helping you with goals and exercises you can manage realistically.
5. You'll fall in love with moving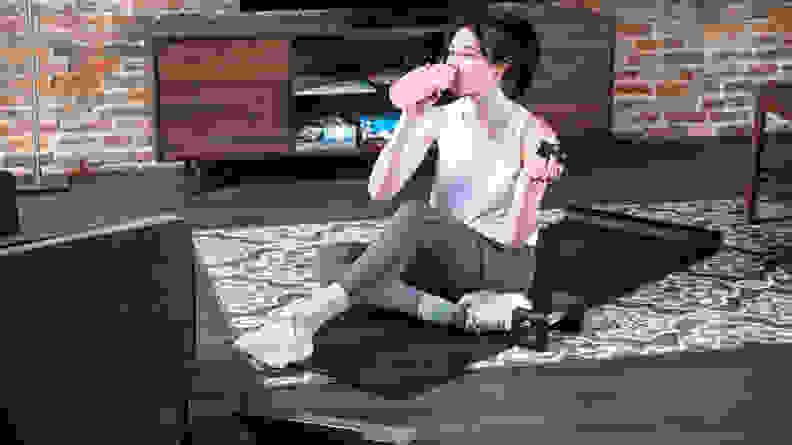 Exercise became a natural part of my routine. The more I kept at it, the less it felt l like something I had to do and more like something I couldn't wait to integrate into my day. I wasn't expecting that, to fall totally in love with what my body can do.
Every night before bed I do what I've dubbed a "baby workout:" an hour of very light walking in place and/or stepping side to side. The gentle motion helps me wind down and has become my favorite time of day. And it wouldn't be complete without my trusty blue-and-gray JLab wireless on-ear headphones. They greet you with a "Hello" and sign off with a "Goodbye" so you never need to worry if they powered on and off properly. I keep them connected to my laptop so I can catch up on YouTube videos while getting this last little bit of motion into my day. The soothing automated voice also tells you the headphones' current battery percentage, so I always know whether I have enough charge for this hour of bliss or I need to give them a bit more juice.
A good pair of shoes will also sustain your itch to move. My Asics Gel Venture 7 running shoes have lasted throughout the years and continue to support my antsy feet today. They're supportive without feeling like they weigh my feet down and make a trusty companion for indoor runs and outdoor walks.
The product experts at Reviewed have all your shopping needs covered. Follow Reviewed on Facebook, Twitter, and Instagram for the latest deals, product reviews, and more.
Prices were accurate at the time this article was published but may change over time.