The Best Under Bed Storage Bins of 2019
By Sarah Zorn, June 20, 2018, Updated January 02, 2019
Most home-organization gurus will urge you to take advantage of wasted space, and one of those prime pieces of uncharted real estate is definitely underneath the bed. After all, it's the perfect place for stashing out-of-season clothes, shoes, extra blankets, stuffed animals, toiletries, and more.
So we set out to find the best containers to hold your wares by stuffing some of the best-selling and reviewed storage bins full of things like clothing, bedding, and books, before squeezing the bins under a bed. After testing, we discovered that the Sterilite's Ultra Storage Box with Wheels (available at Amazon) has a lot to offer. Not only is it substantial and solid, it's sealed well enough to shelter whatever you happen to throw at it (or in it). But there are all kinds of boxes and bags that could better suit your needs—not to mention under-the-bed specifications.
Here's how the under bed storage bins we tested ranked, in order:
Sterilite Ultra Storage Box with Wheels
SpaceSaver Premium Reusable Vacuum Storage Bags
Homz Long Underbed Wood Storage w/ Chalkboard Label Front
Container Store Long Underbed Box with Wheels
PBDorm Extra Large See-Thru Underbed Organizer
Container Store Wide Underbed Drawer
Studio 3B Underbed Storage Bags
Whitmor Rolling Underbed Cart
Updated January 02, 2019
Advertisement - Continue Reading Below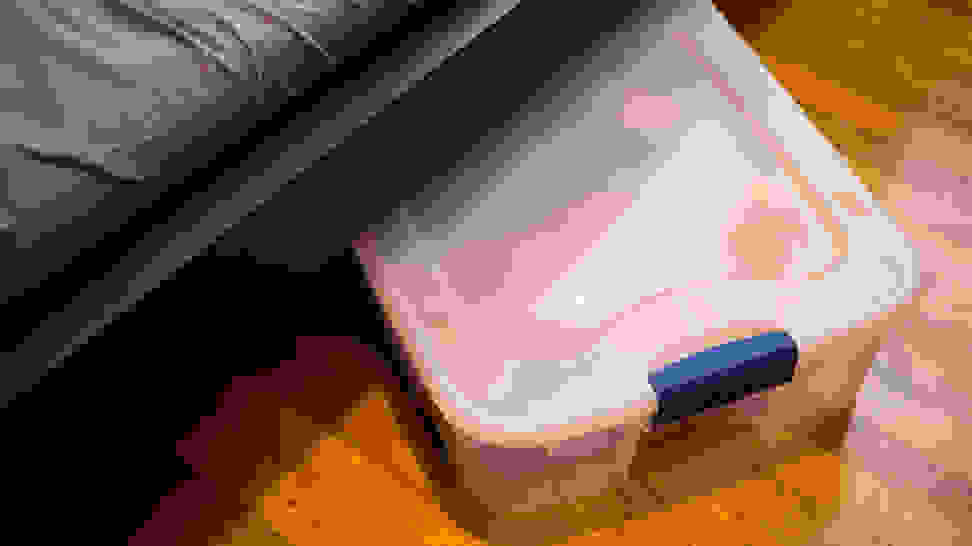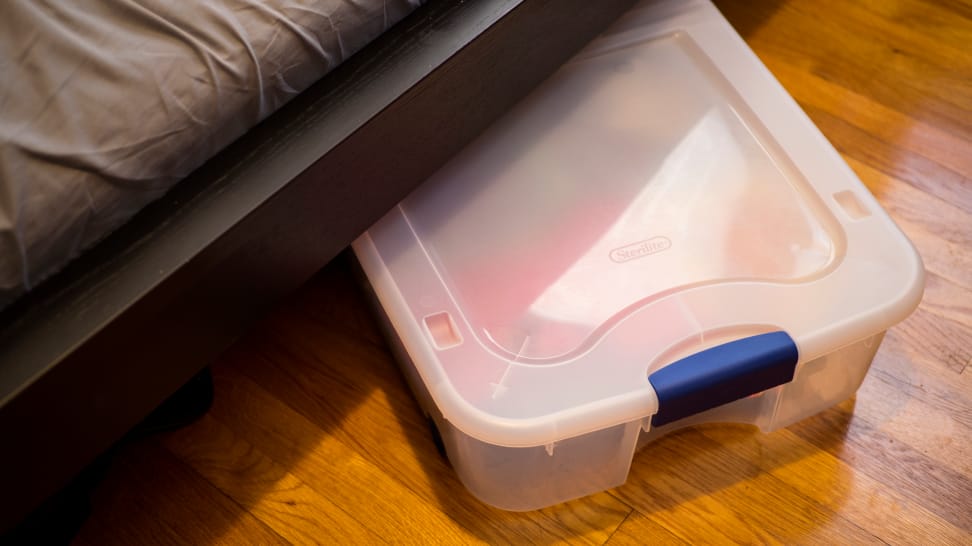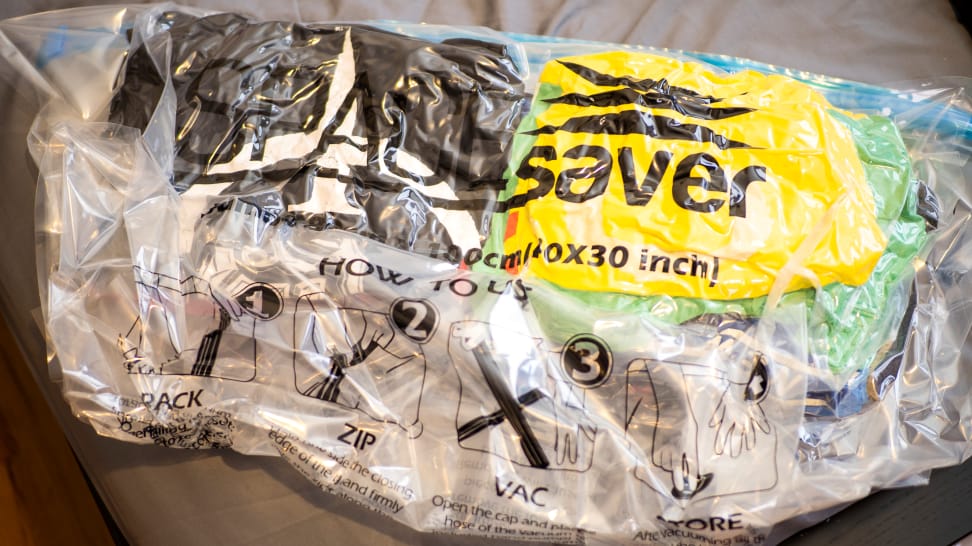 How We Tested
The Tester
I'm Sarah Zorn, and I'm a professional food, lifestyle, and pet writer and cookbook author. I'm also a (current) NYC resident and an (actual) native, meaning I'm well acquainted with storage systems, and have ample experience with making the most of small spaces.
The Tests
We attempted to pack each storage unit with a standard soft load (one blanket, a set of bed sheets, four bulky jackets or sweaters, two pairs of jeans, four t-shirts and four towels), followed by a standard hard load (four heavy books, 10 paperbacks, 4 cans of food and assorted boxes of food), as well as both loads together.
We oriented the units both vertically and horizontally under the bed to assess whether they fit or not. We also slid them in and out from under the bed to determine ease of access. Lastly, we took the addition and usefulness of special features (such as wheels) into account when tabulating our final ranking, as well as durability; what's the point of a storage unit if it can't reasonably stand the test of time?
Things to Know When Buying Under Bed Storage Bins
Hard plastic boxes with lids are ideal for under bed storage, as they're generally spacious, can accommodate both hard and soft items, and keep your belongings airtight and dust-free.
Zippered plastic or cloth bags are also popular because they allow for more flexibility and versatility, and take up less room. They're also light enough to stack in closets or on shelves. Either way, wheels or handles are key, especially for retrieving your items at will when they're squirreled away under the bed.
Then you have vacuum bags, which are great for compressing stacks of clothes or blankets into tiny packages that take up hardly any space. Bins and carts tend to be the most attractive option, but they don't often have covers, which are key in keeping grime off of your belongings.
---
Other Under Bed Storage Bins We Tested
Advertisement - Continue Reading Below