The Best Stand Mixers For Your Kitchen of 2019
By Erin Fife and Cassidy Olsen, December 09, 2016, Updated January 02, 2019
When it comes to stand mixers, the iconic KitchenAid stands alone—and for good reason. KitchenAid mixers have been around for almost 100 years and currently dominate the marketplace.
However, there are more than ten other companies that now manufacture stand mixers that claim they're as good as—if not better than—KitchenAid. That's a bold declaration—so we set out to see if KitchenAid still makes the Best Right Now, or if another brand will take center stage.
We narrowed an initial list of 27 mixers down to nine. The mixers we reviewed in this batch have a capacity between 4.5-7 quarts, and are all targeted at an enthusiast home baker. In other words, they're for the sort of person who might make a batch of cookies or a cake on the weekend, but not someone who churns out multiple loaves of bread daily.
After spending hours kneading bread dough, mixing chunky cookie dough, whipping egg whites, and measuring noise, movement, and splatter, we found that all of the nine mixers we tested did an adequate job. Some, however, performed with much better speed, efficiency, and design—and some were better values than others.
And yes, KitchenAid did reign supreme, with the KitchenAid Artisan 5-Quart Stand Mixer (available at Amazon for $279.95) taking the top place in our lineup.
Updated January 02, 2019
Advertisement - Continue Reading Below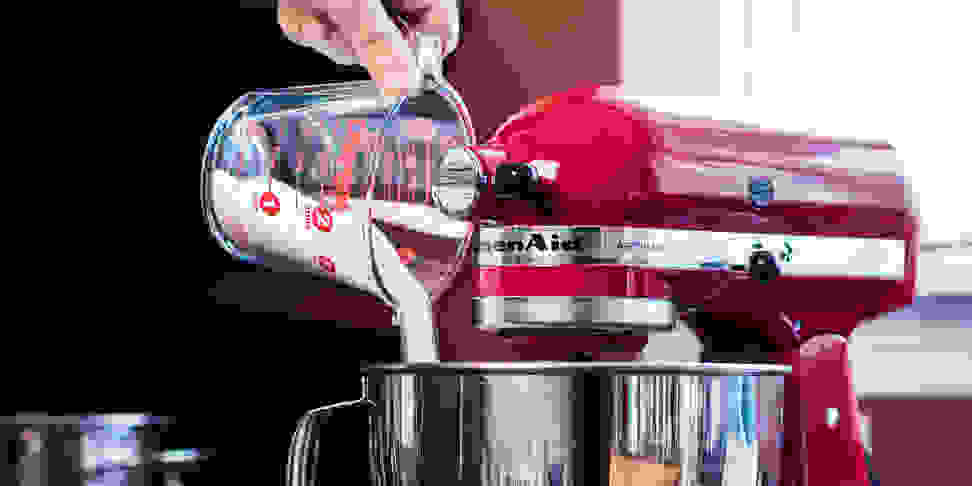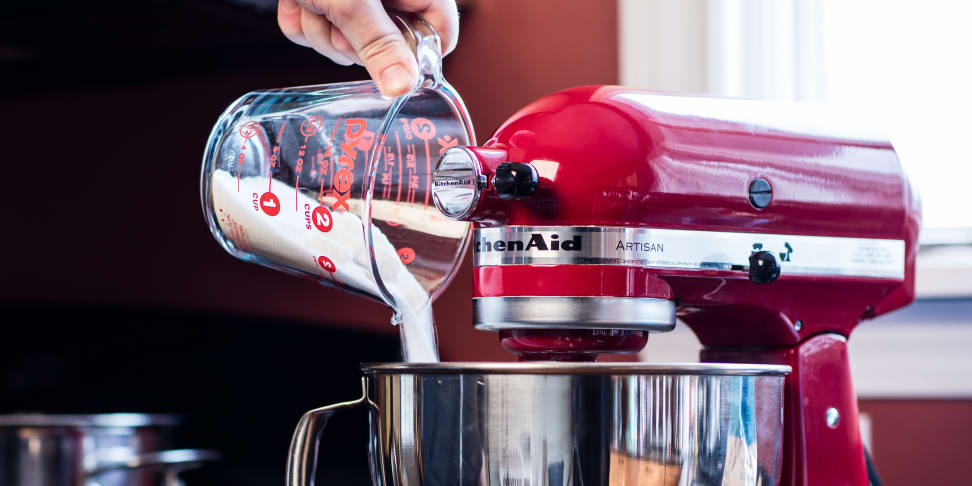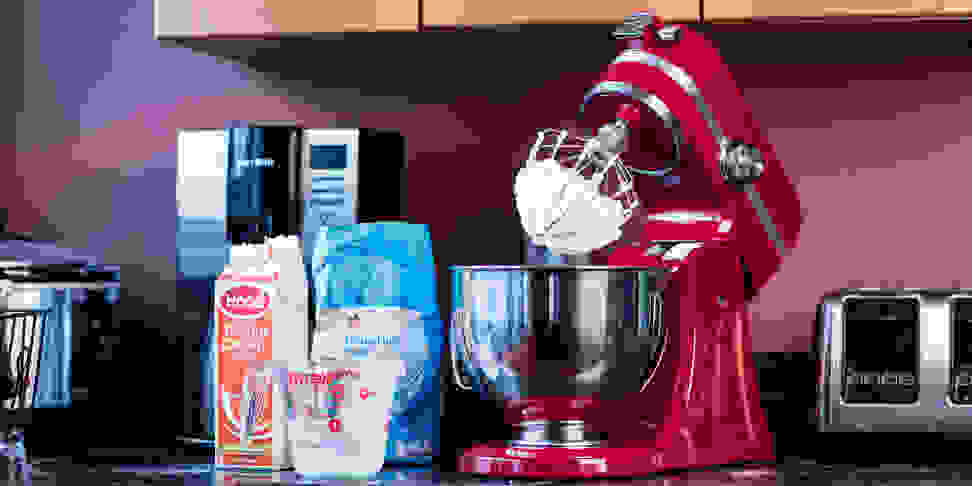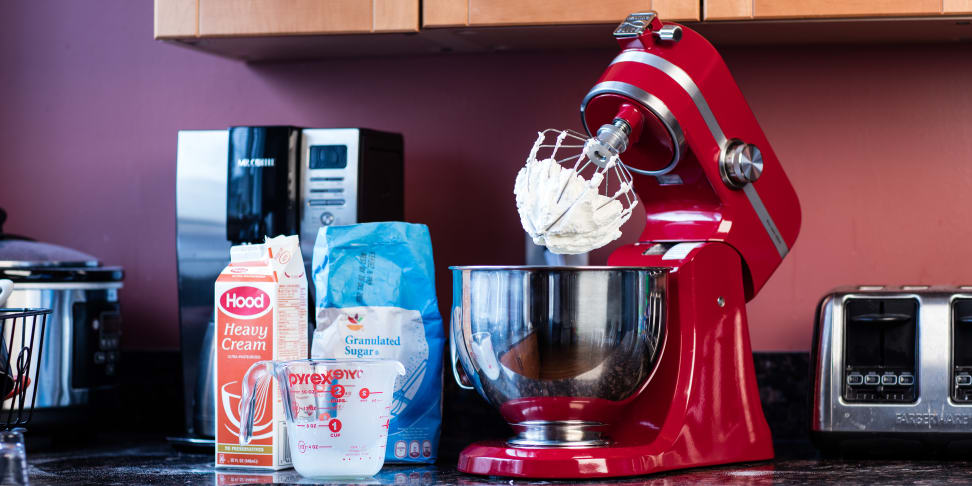 Advertisement - Continue Reading Below