If you've heard the term "beachy waves," longed for a messy-chic hairstyle on Pinterest, or seen a Victoria's Secret fashion show, you're probably well-acquainted with The Hair of the moment. There's really only one way to get it: with a curling wand.
We rigorously tested some of the most popular wands and found the best curling wand is the Beachwaver S1 Curling Iron (available at Dermstore for $129.00), which features an impressive rotating mechanism that removes the labor and time-intensity from styling.
Our other favorites included: the GHD Curve Creative Curl Wand ($200), which offers unkempt, gorgeous waves that stay put, thanks to its innovative barrel shape; and the Sedu Icon Interchangeable Curling Iron ($195), which comes with three barrel sizes to achieve any style you could dream of.
I swear by my wand to fine-tune my curly hair or throw volume into a straight style. But there is a daunting amount of wands and curling irons on the market—so we culled them down to top-rated picks at all price points to see which wands have the best features, usability, and of course, create the longest-staying curls and waves.
Here are the best curling wands, in order:
Beachwaver S1 Curling Iron
GHD Curve Creative Curl Wand
Sedu Icon Interchangeable Curling Iron
Conair Jel-FX Taper Wand
Remington Pro 1-1 ½" Curling Wand with Pearl Ceramic Technology
T3 Whirl Trio Interchangeable Styling Wand
Nume Lustrum
(To learn how we tested and selected the wands, jump to how we tested or scroll to the bottom of the article.)
Updated February 28, 2018
Advertisement - Continue Reading Below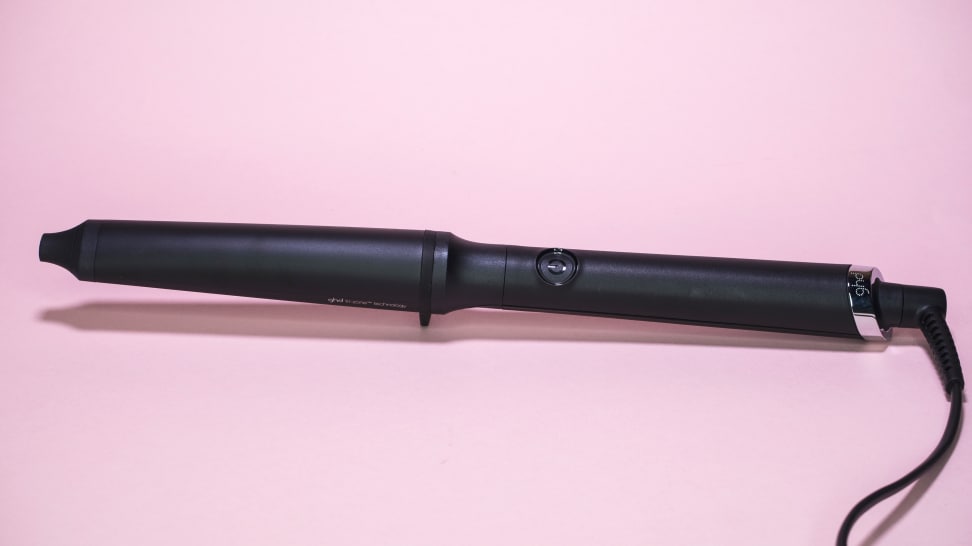 How We Tested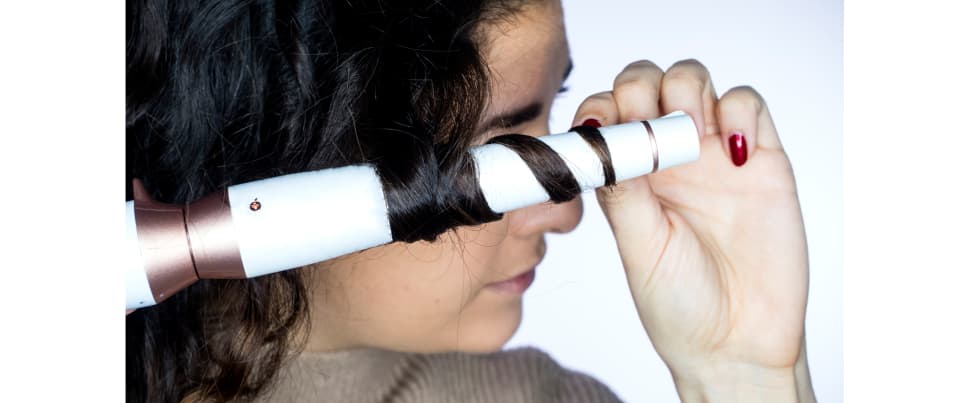 A curling wand (or tong) is essentially a clipless curling iron. Instead of clamping hair with the hot iron, you use your hand to physically wrap sections of hair around the tool. The method creates a more natural-looking wave or curl than the coiffed Shirley Temple-esque ringlets that a traditional curling iron produces.
After testing the top-rated curling wands on the market, I was surprised to find that there wasn't too much difference in staying power across brands—instead, the longevity of a curled style is largely dependent on barrel size. The bigger (and smoother) the barrel, the more quickly the curl will fall out.
Having discovered that, testing became much more a question of objective facts (numbers and stats, like "is the heat adjustable?" and "how long does it take for the curling iron to heat up?") instead of subjective input (questions like "how long does the curl last?" and "do you like how the curl looks?").

I tested the wands the same way you might: I curled my hair with each one and let the style breathe for the day (or night, depending). Unlike you, though, I teamed up with Reviewed's senior scientist to score and weight results on a scientifically calibrated rubric. To find which wand really is best, I answered questions like:
Setup: How sturdy does the wand feel? How long does it take for it to heat up? Is there a notification when it's ready, so you're not sitting around waiting? Are there adjustable heat settings for varying hair types?
Usability: How comfortable is the wand to hold throughout styling? How easy are the buttons to understand and use? Are they well-placed so you don't accidentally change settings mid-style? Are there any safety features, like an auto shut-off for peace of mind?
Style: How long does the curl hold? How long did it take to achieve your desired style?
Advertisement - Continue Reading Below