Whenever my stylist wields a round brush and dryer, my hair transforms into something fresh out of a magazine; a silky cascade of smooth, bouncy locks. But whenever I try to blow dry my own hair, it's a nightmare of sweat, frizz, and fatigued arms. I'm not alone: Many women struggle with achieving salon-level blowouts at home. That's why we tested top-rated dryers at all different price points to see if the secret to great hair at home lies within the blow dryer.
We ended up loving the Harry Josh Pro Tools Pro Dryer 2000 ($199), but thought the Revlon 1875W Infrared Dryer was a steal for what it offers. To learn how we tested and selected the dryers, scroll to the bottom of the article or click here.
Updated September 21, 2018
Advertisement - Continue Reading Below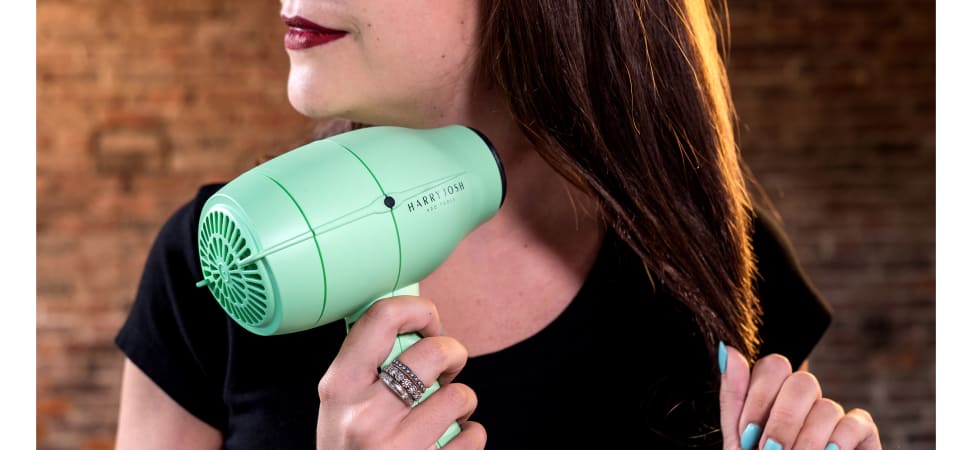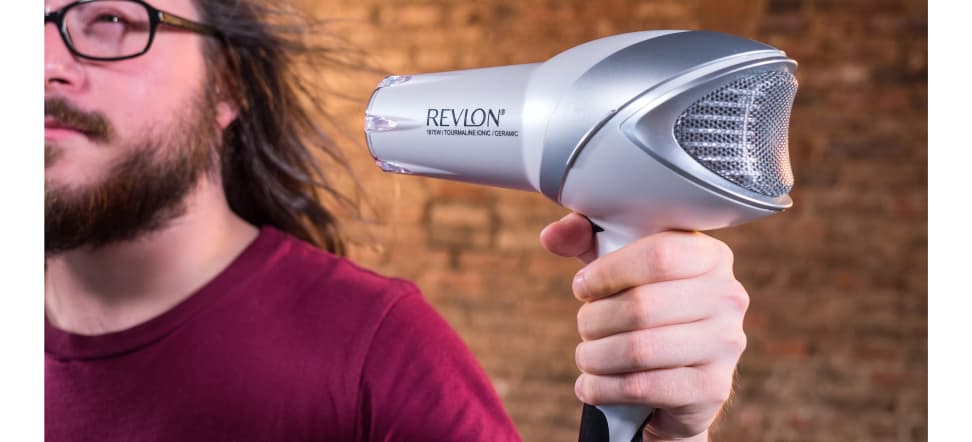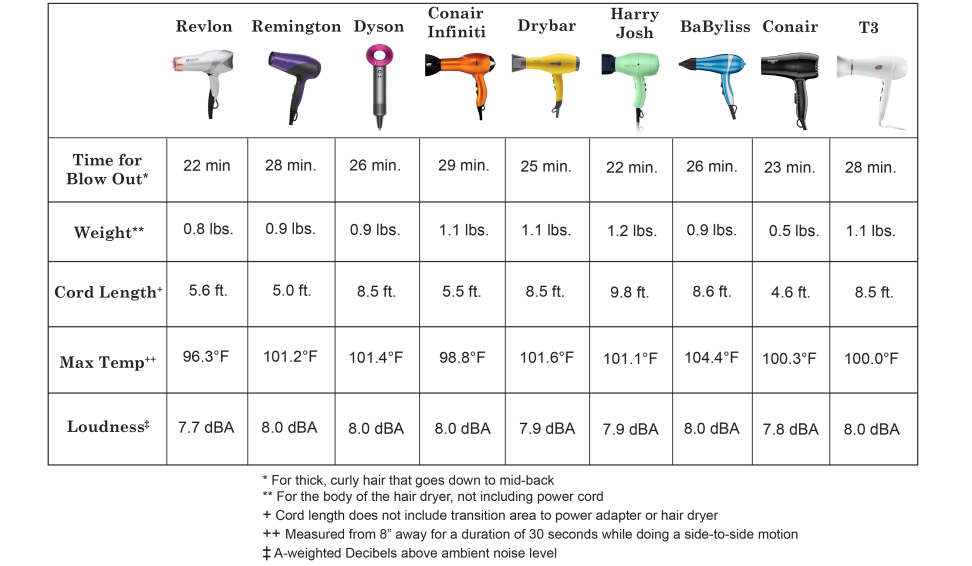 How We Tested
We combed through user reviews on Amazon, Sephora, Ulta, and scores of beauty websites and blogs to settle on 9 top-rated dryers from $12 to $400. Our goal? To see if a pricier dryer results in a better style and drying experience, or if a hefty price tag is just from brand notoriety.
In our search and resulting tests, we wanted dryers that do more than just make your hair not-wet. Regardless of how you plan to use your dryer, a controlled blowout tells you everything you need to know about a hair dryer. I subjectively tested each one to see how long it took to achieve a smooth blowout and recorded data on the resulting style and its texture. I also took notes on the weight and balance of each dryer, and how loud it seemed compared to the rest.
An important thing to note: I have thick, long, curly hair, and the goal for this test was to accomplish a smooth, straight blowout. That's no easy feat, considering my natural hair.

THE WASH
At home, I took to 9 different dryers in the same way. I double-cleansed my hair, first using this clarifying shampoo and then this moisturizing shampoo, and then conditioned with a hydrating conditioner. I towel-dried my hair and combed through a controlled amount of Marula oil cream to aid in the smoothing process.
THE STYLE
Next, I pointed the dryer down and rough-dried my hair on high speed, high heat to remove excess moisture and encourage smoothness. Once my hair was about 80% dry, I sectioned it, attached each dryer's thinnest nozzle, and used a round brush to blast my curly hair straight. To keep results consistent, I waited three days between washes and I conducted each test in the same air-conditioned room.

Lab Testing
We couldn't just stop at subjective testing: We needed to scientifically test the claims and technology on each dryer. In the lab, we put each dryer through a gamut of tests for maximum speed, heat, weight of the dryer, and sound.
STRENGTH
To test each dryer's wind current, we balanced a ping pong ball on the nozzle. We then turned each dryer on its highest speed and heat setting, and recorded the speed and height of the ping pong ball.
The Harry Josh and the Dyson aced these tests, sending ping pong balls soaring far above the rest. But in our at-home testing, we found that the strength of the wind current doesn't necessarily dictate the best or fastest dry. Our favorite Revlon had the weakest air stream of all, but dried my hair the fastest. On the other hand, the Dyson's current was so strong that I had to use it on a lower speed setting to keep my hair from wildly whipping around into a nest of tangles.
HEAT
We pointed each dryer at thermocouples adhered to cardboard and simulated the back-and-forth motion of blow drying from 8 inches away to see how much heat each dryer throws.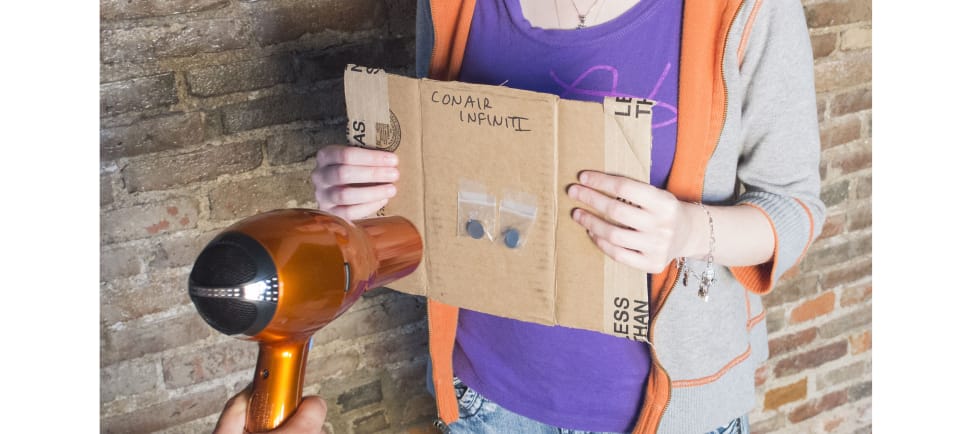 We found that hotter isn't always better. The BaBylissPRO Nano Titanium was the hottest dryer we tested, and it also resulted in a noticeably frizzy, fried-looking style. The best option is a dryer that has adjustable heat settings to keep your hair from sizzling.
WEIGHT
We weighed each dryer without its cord on a sensitive postage scale. Though most dryers claim to be lighter-weight than the competition, they all weighed between 0.8 and 1.2 pounds (not including the barebones Conair, which weighed a mere 0.5 pounds). One dryer claims to be "featherweight," and it's one of the heaviest that we tested, which speaks to the stretched truth in a lot of these marketing campaigns.
The comfort of using a dryer has some to do with its weight, but a lot to do with its weight distribution. The Harry Josh, despite being our heaviest dryer, has a very compact design that doesn't fatigue your arm. The Dyson's heaviest piece is in the handle, which makes maneuvering the dryer a little easier than say, the Conair Infiniti, which has a long head that houses a heavy motor that will quickly tire out your arm.
LOUDNESS
To measure sound, we brought the dryers into our soundproof headphone lab, measured the ambient sound, and then powered the dryers all the way up and measured sound again.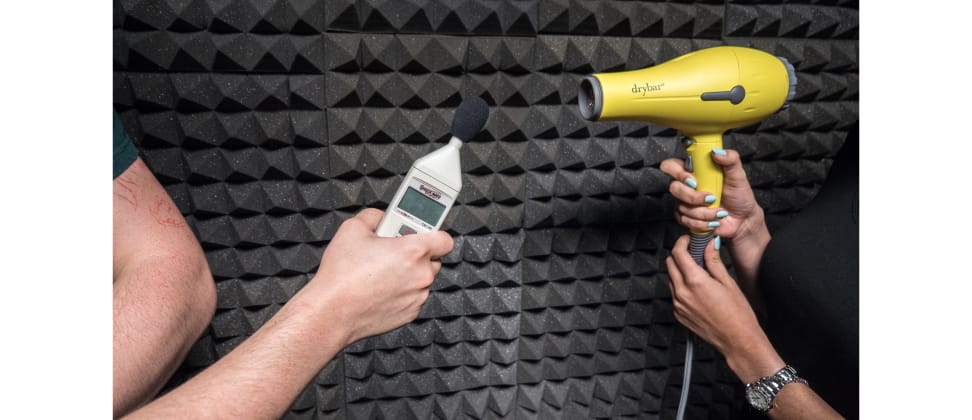 Shockingly, all of the dryers hovered around the same volume, between 7.7 and 8.0 dbA. This was surprising since each dryer sounds markedly different than the next. We found that what makes one dryer seem louder is the pitch and speed of the motor. Regardless, every dryer we tested claimed to be quieter than its competition, and we disproved that theory. Even in practice, none of the dryers were quiet enough to have a conversation over.
Conclusion
What makes a great dryer is not how hot it can get, or how far it can rocket a ping pong ball into the air: It's how effectively and easily it can provide a beautiful blowout. We love the Harry Josh and the Revlon 1875W Infrared dryers for their fast drying times and ergonomic handling, but regardless of the one you choose, look for:
• A dryer that is comfortable in your hand
• Adjustable temperature settings, including a cool shot to seal in your style
• At least two speed settings for varying styles
• Attachments that make sense for your style (concentrator nozzle for smooth styles, diffuser for curly/wavy)
• A cord length that will reach from your outlet to your mirror (often overlooked, very important)
• Avoid getting distracted by bold manufacturer claims—they're often confusing and sometimes baseless
And remember—a great dryer can come at any price point, from $16 to $300.
---
If you're shopping for hair products, check out our guide, The Best Hair Styling Tools.
Advertisement - Continue Reading Below