The best power tools make you feel like a superhero: Difficult time-consuming tasks all of a sudden become much easier to do. Any project that calls for a manual screwdriver can be completed much faster while using an electric and cordless one. Driving a screw through that drywall to hang a shelf? Done, in a single bound. Assembling that new chair you just unpacked? Finished, faster than a speeding bullet.
After hours of research and days of testing six of the most popular and best electric screwdrivers, we discovered that the Dremel GO-01 (available at Amazon for $39.97) will offer a do-it-yourselfer the most superpowered-punch around the house.
If you find you need a bit more torque, the Milwaukee M12 (available at Home Depot) is our most versatile pick, blurring the line between tasks that you might otherwise reach for a cordless power drill.
Here are the best electric screwdrivers we tested ranked, in order:
Dremel GO-01
Dewalt DCF682N1 Gyroscopic Inline
Milwaukee M12 1/4" Hex
Pink Power PP481-LK
Black and Decker PD600 PivotPlus
Skil SD5611201
Advertisement - Continue Reading Below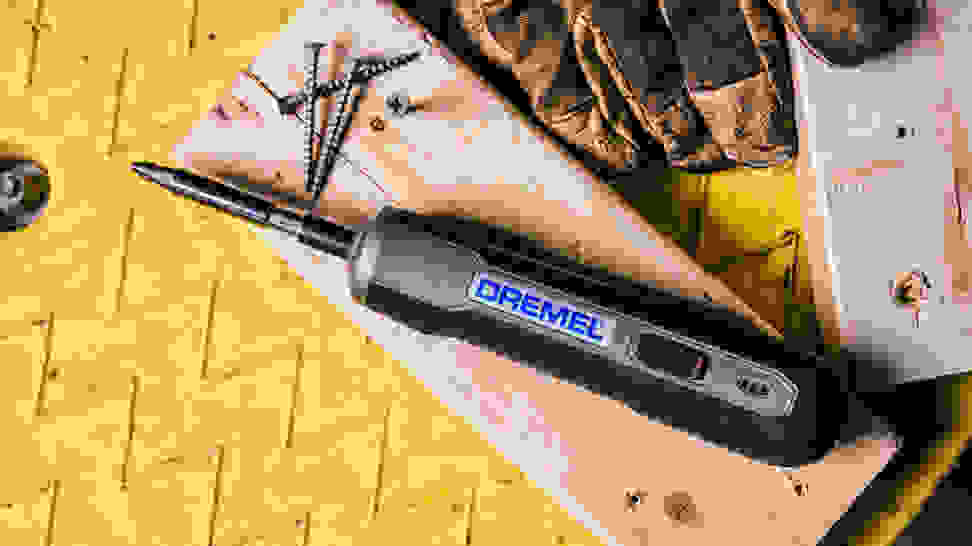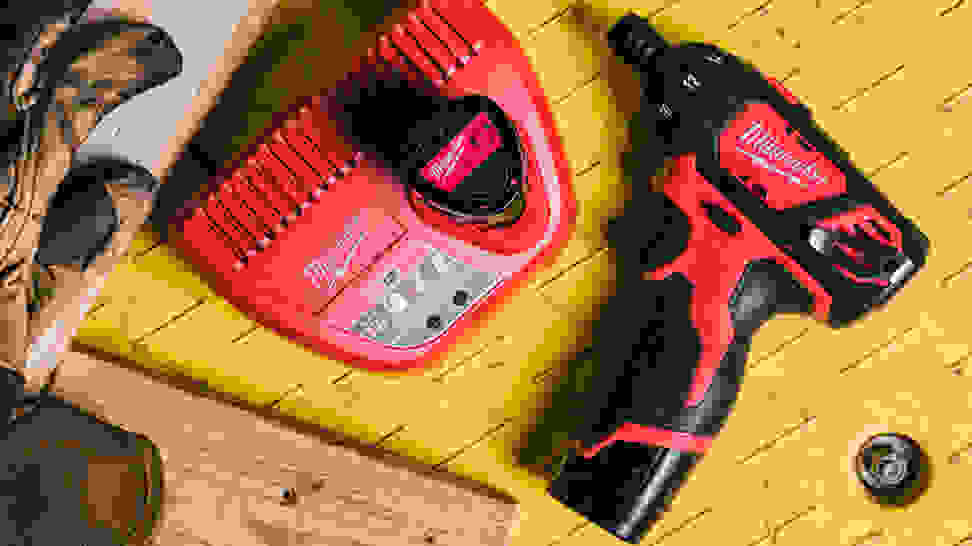 How We Tested
The Tester
My name is Rebecca Boniface. My curiosity and frugality fuel my enthusiasm for DIY projects. My experience ranges from wrenching on cars to RV repairs, furniture hacks, and small engine maintenance. Since I live fulltime in an RV and travel frequently, I find that little repairs and maintenance are necessary to keep my home in good shape without going over-budget at the mechanic's. Often, my DIY skills can make the difference between being stuck on the road or being on my way. If I was able to learn how to repair and build my way to a better life, you can, too. I want to help you find the tools you'll need to feel the satisfaction of a job well done, as well as save yourself time and money.
The Tests
Testing was divided into objective and subjective tests. Before we started, we made sure each screwdriver was charged for at least 24 hours before each segment of testing. Our objective tests were task-orientated, specifically focused on attaching screws to a 2x4 piece of lumber and assembling closet organizers we're testing for another product roundup. For inserting screws in a 2x4 piece of lumber, an inch-long Robertson head lumber screw was used at an angle (roughly 45 degrees) as well as straight-on to get a sense of the screwdriver's torque. We pre-drilled five holes for each screwdriver to test as well as testing five times on another solid section of the board. For the closet organizers, we used the hardware that was included with the organizers themselves, ranging from short half-inch screws to four-inch fasteners.
The subjective tests ranged from assessing the overall experience of using the screwdriver, including the build quality, noise level, ease of use, settings and additional features on the tool. In addition to the formal tests, I used the screwdrivers for a couple of weeks around my house on tasks like removing and installing plastic air vent covers, repairing a door on my RV and adjusting some drawers.
The Bits
The most important thing to understand about electric screwdrivers are the bits. A bit refers to the piece of the screwdriver that matches the head of the screw. They're often named after its shape—star, slot, flat-head—while some reference a name, like Roberts. Depending on the screwdriver, bits may or may not be included. Generally, the more expensive screwdrivers had fewer bits included with the tool. You might have some bits from another tool that can work in your electric screwdriver, increasing its usefulness. For example, a set of hex bits can make assembling flat-pack furniture significantly easier compared to using the frequently included hex key. In addition, matching the correct bit to the screwhead can make the difference between stripping the screw or removing it easily. When it comes to the screwdriver bits, one size does not fit all. The screwdrivers tested used ¼-inch hex shank bits, usually with a magnet to hold the bit in place.
---
Other Electric Screwdrivers We Tested
More Articles You Might Enjoy
Advertisement - Continue Reading Below