The Best Circular Saws of 2019
By Rebecca Boniface, October 29, 2018, Updated January 02, 2019
If you're a do-it-yourselfer like me, investing in tools that perform well for repairs and builds is smart. Filling your workshop with a one-trick pony that only excels at a single task, well, that's not so smart. So if you're planning a project that involves cutting beyond what a good pair of scissors can afford, you'll want to find a versatile saw that'll perform like a champ, no matter what you throw at it. In short, you want a circular saw—like our favorite, the DeWalt DCS391B (available at Amazon).
A circular saw is a powered hand-tool that, in many instances, can easily tackle tasks normally reserved for a table saw or hacksaw. It will chop up two-by-fours, slice particle board and dice drywall. With the aid of a specialized blade, it will cut metal, tile or brick. And as you gain confidence using a circular saw, you'll find the tool capable of so much more than making simple rough cuts—like plunge cuts and miter cuts—will soon be within reach.
But which circular saws are best for home projects? Does blade size matter, or whether the saw is right- or left-handed? That's why I set out to compare the best circular saws on the market. I spent 40 hours researching and extensively testing nearly a dozen corded and cordless circular saws in my workshop to find which performs the best.
Here are the best circular saws, ranked in order:
DeWalt DCS391B
Bosch CCS180
SKIL 5280-01 (corded)
Hitachi C18DGL
Ryobi ONE+
Milwaukee M18 FUEL 2732-20
Ridgid R8653
Black and Decker BDCCS20
Ridgid R3204 (corded)
Makita 5007MGA
SKILSAW SPT67WM (corded)
Updated January 02, 2019
Advertisement - Continue Reading Below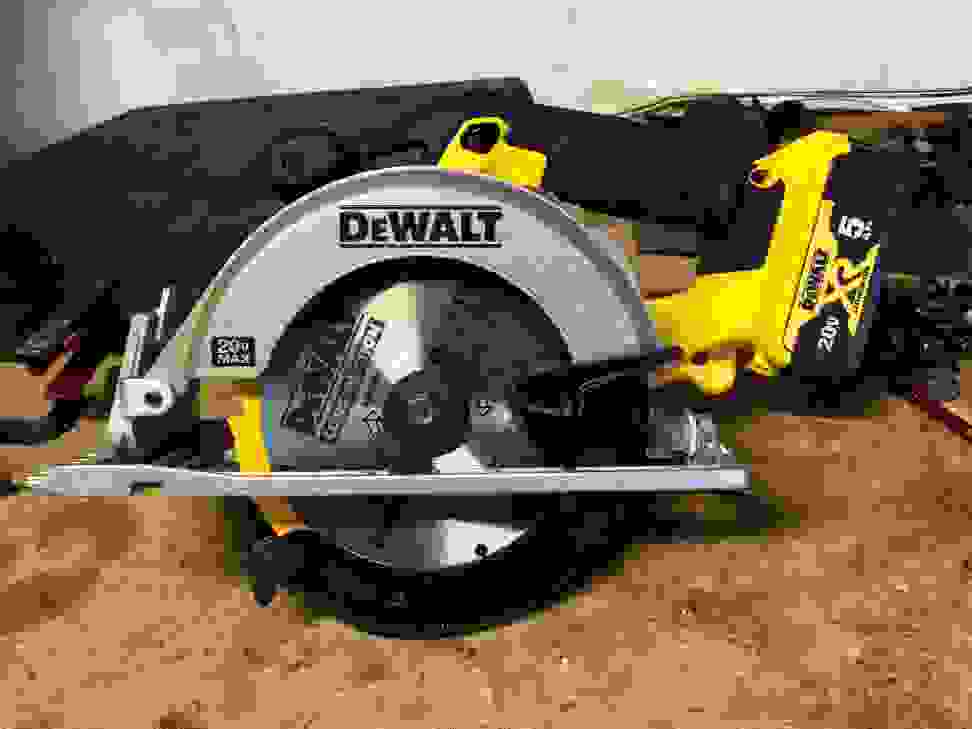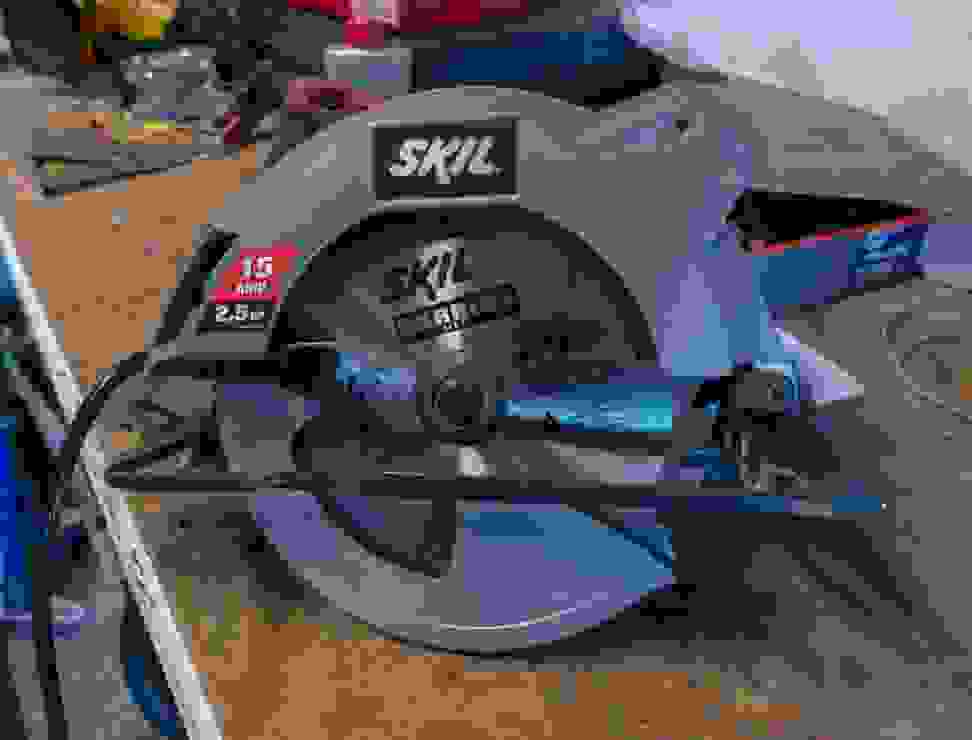 How We Tested
The Tester
My name is Rebecca Boniface. My curiosity and frugality fuel my enthusiasm for DIY projects. My experience ranges from wrenching on cars to RV repairs, furniture hacks and small engine maintenance. If I can trade some of my time to make something that's broken run again, I'm all in. If I was able to learn how to repair and build my way to a better life, you can, too. I want to help you find the tools you'll need to feel the satisfaction of a job well done, as well as save yourself time and money.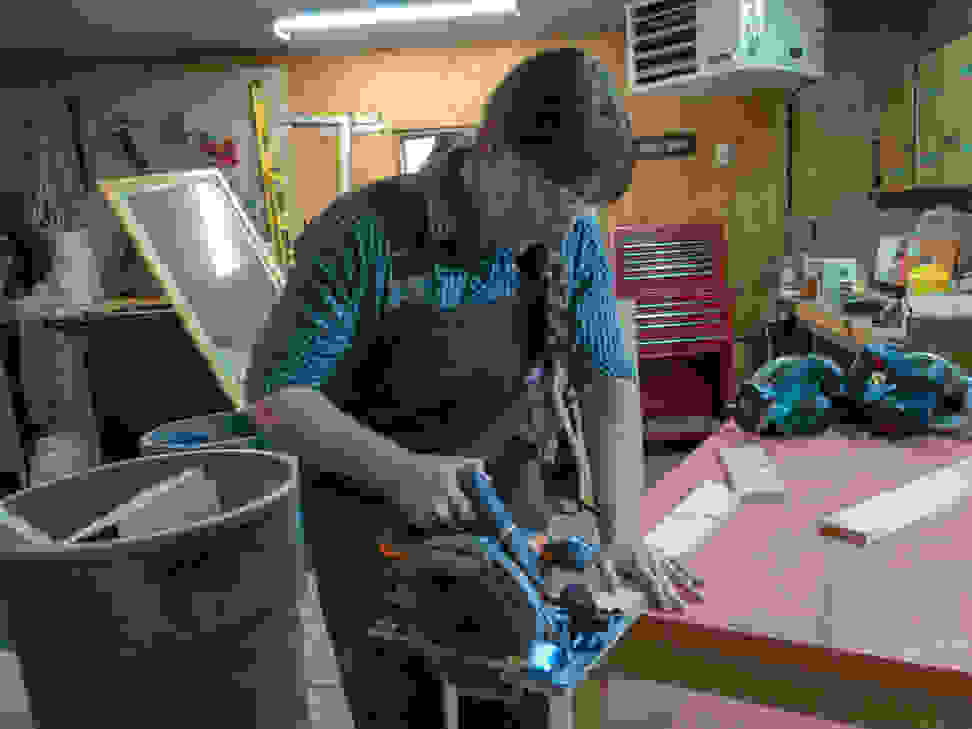 The Tests
After speaking to several professional carpenters and other DIYers, I compiled a list of types of cuts and materials often used with a circular saw. I then shortened this list to focus on the smallest number of different building materials with the greatest variance in density: standard cuts of lumber, vinyl siding, plywood, and MDF (medium density fibreboard, a dense type of composite board).
In speaking with the experts and from what I learned researching online—including this helpful Power Tools 101 guide from Curbly—I found that the two most common cuts made with circular saws are cross-cutting and angled cuts through lumber. Given that these are the two most common cuts I make when I'm using a circular saw, it helped confirm my own DIY expertise.
Before testing each cordless circular saw, I first discharged its battery and then left it to charge for a minimum of 48 hours. Once I was certain that the battery of each saw was topped off, I ran each battery-powered saw, along with their corded siblings through the following tests:
Short cuts on pieces of 2-by-4 lumber
Long cuts on ¼-inch plywood sheets
Long cuts through drywall
Long cuts through MDF.
Cross-cutting at a 45-degree angle through 2-by-4 lumber
In order to evaluate the out-of-the-box experience that you get with each saw, all of these tests were conducted using the stock blades each circular saw was shipped with.
In addition to the cutting tests, consideration was also paid to how easily each saw cut through each material, how clean the cut was and how comfortable the saw was to operate. I also paid attention to more subjective bits such as how easy it is to change the saw's blade or adjust its shoe.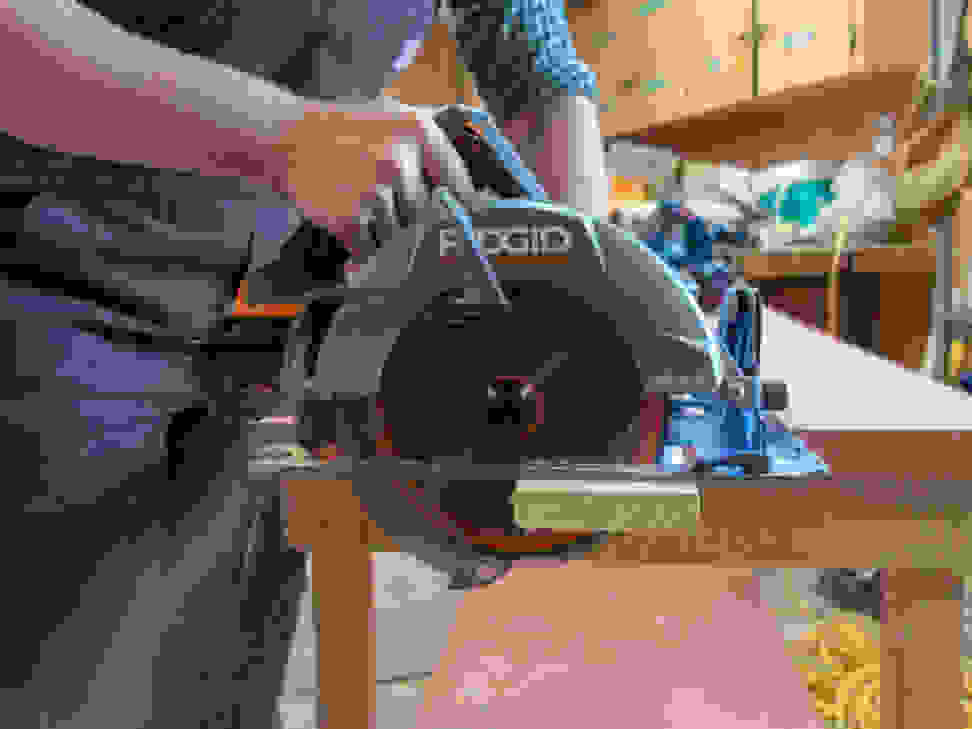 Here's What You Should Know About Circular Saws
Power Source: Before investing in a circular saw, you'll want to give some thought to whether you want cordless or corded model. It used to be that going cordless meant sacrificing power. That's no longer the case. Over the last few years, battery technology has advanced significantly, making cordless tools a more competitive solution to their corded counterparts. With this in mind, the choice of whether or not you should go cordless comes down to where and how you plan on using the circular saw. If you frequently work in an area with power outlets, or can move the material you are cutting closer to a power source, you might consider a corded circular saw. That's great news, as corded power tools can often be less expensive than their battery-powered counterparts, especially once you factor in the additional cost of a battery and charger. However, if you frequently work in areas without easily accessible power, adding a cordless circular saw to your toolkit makes more sense.

Compatibility: If you've decided that buying a cordless circular saw is the best fit for how you work, you'll want to think about compatibility. For example, if you already own a number of cordless power tools that use the same battery, then the smart move is to buy a saw that will run off of those batteries. Doing so will save you from forking over extra money for a new battery and charger, just so you can use the saw. If a new circular saw is the first battery-powered tool that you'll own, give some thought to what other tools the saw's manufacturer offers (like a cordless drill) that you might like to buy down the road. Doing this will ensure that you're satisfied with your purchase for years to come.

Blade Size: For circular saws currently on the market, the most common blade size is 7.25 inches. However, if you choose a cordless saw, generally, the blade size is slightly smaller at 6.5 inches. Selecting a saw with a common size makes buying replacement blades easier and gives you a quick short-hand of the saw's cutting capabilities.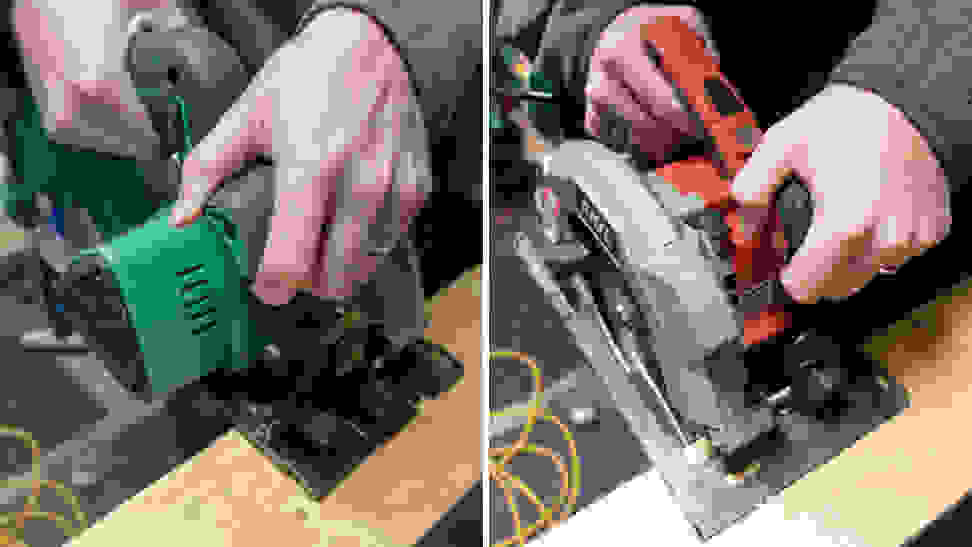 Left- or Right-Handed?: Unlike scissors, saws are labeled according to the side of the motor the blade is located, rather than the hand dominance of the user. On left-sided circular saws, the blade is to the left of the motor, while right-sided saws have a blade on the right. That means, no matter which hand you prefer to write, eat, and do other activities with, you can easily use either sided blade. Preference on a blade boils down to simply having a different setup for cutting—keeping in mind where your saw motor is supported on the table and keeping your arms out of the line-of-sight for the cutting area. As a right-handed user, I prefer the left-sided saw. I don't have to look over the motor to see my cutting area and I prefer to stand to the left of the saw rather than directly behind it. That said, I found it easy to switch between the two different sided saws by either changing the direction of my cut, or the way my material is supported.
---
Other Circular Saws We Tested
Keep an Eye out for Craftsman
I recently got to check out the Craftsman relaunch with their updated tools after Stanley Black and Decker bought the brand from Sears and its products will now be sold at Lowe's stores. That included a quick hands-on with the new V20 cordless saw. Unfortunately, the saw isn't available for indepth testing or purchase yet. We'll update this roundup once the saw is available.
Advertisement - Continue Reading Below