The Best Face Cleansing Brushes of 2019
By Jessica Teich, Updated March 25, 2019
"Why do I need a facial cleansing device when I've got two hands that do the job just fine?" I'm glad you asked, reader. By and large, these handheld, waterproof devices clean your face with a soft, rotating brush. You still need your favorite facial soap, and you'll need to remove eye makeup beforehand, too. So why invest?
"The devices clean a little more aggressively than your hands," says Kelly Viavattine, senior esthetician at Kate Somerville in Los Angeles. "They can really help remove dirt, oil, makeup to keep your skin nice and soft, and help keep your pores clean."
Though I'm a beauty editor, I've always been a bit skeptical of their efficiency. But two weeks of testing five top-rated devices has left my sensitive skin feeling smoother and looking more even-toned than it ever has—ever. So now we know they're worth your money, but how can you know which one to pick?
We narrowed down the massive market to test top-rated picks from $20 to $170.We were shocked that the most-expensive Clarisonic Mia 2 (available at Sephora for $169.00) blew away the competition, though we were also impressed by budget pick Etereauty Facial Brush. The rest are hardly worth a second look.
To learn how we tested and selected the brushes, jump to how we tested or scroll to the bottom of the article. Here are the best facial cleansing devices we tested ranked, in order:
Clarisonic Mia 2
Etereauty Facial Brush
Foreo Luna mini 2
Vanity Planet Spin for Perfect Skin
Olay ProX Advanced Cleansing System with Facial Brush
Advertisement - Continue Reading Below
How We Tested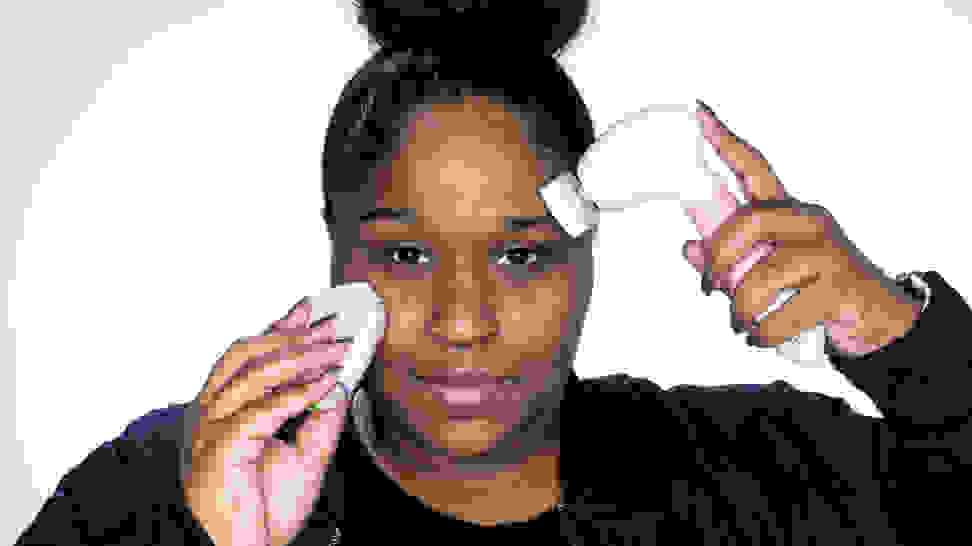 There are tons of face cleansing devices out there, each one with more bells and whistles than the last and with price points all over the map. How can you know which one is worth it? We scoured reviews to find the most-loved devices on the market, and tested each one over a few weeks.
How? The same way you might: I took each brush home and used it to buff my face clean, morning and night with the included cleanser. Unlike the way you may test, though, we re-tested top performers for further evaluation. At the end of each test, we scored the results on a scientifically calibrated rubric to find which cleansing device really is best. I answered and weighted questions like:
Usability: Is it easy to charge the device, and if it needs batteries, are they included? Are the controls easy to press and understand? How noisy is the device? Does it have any special features, like a timer, sanitization, or extra cleansing settings? Does it have numerous brush heads for different types of cleaning or skin types? If it comes with a cleanser, how do you like it?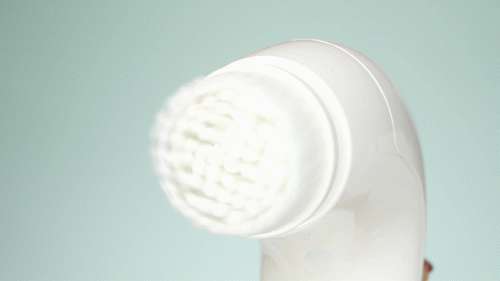 Subjective: How does your face feel after using this device? Is it noticeably smoother and cleaner, or does it feel dried out and irritated?
Storage: Is it easy to clean the device to prevent bacteria from spreading between uses? Does it come with a case to sanitarily store brush heads? Does the device come with a mount or holder to keep it off germy counters or shower shelves?
Waterproofing: Does the device run without issue in the shower? Can it be submerged in a bucket of water for 30 seconds, so you can wash it repeatedly without worry?
Cost: We also measured each device's true cost for a year of ownership. While the handle should last a while, brush heads across the board are recommended for replacement every three months. We calculated the expense of four normal replacement heads, and added that to the initial investment of the device itself. While these estimates didn't impact scores, they're important to consider before buying.
Advertisement - Continue Reading Below