The Best Foam Rollers of 2019
By Bethany Kwoka, September 20, 2018, Updated January 02, 2019
Whether you're a professional athlete or someone who's just starting out, there are a lot of benefits to foam rolling. For example, self-massage using a roller or ball is a great way to relieve the muscle tension that builds up from working out or sitting at your desk all day. But how much foam rolling you need depends on how active you are, and the type of foam roller you need depends on how you feel.
That's why we tested a bunch of different foam rollers. If you're looking for something simple and easy-to-use, we'd recommend the LuxFit Premium High Density Foam Roller (available at Amazon). While we love our top-pick, the other foam rollers we tested have a lot to offer as well.
These are the best foam rollers we tested ranked, in order:
LuxFit Premium High Density Foam Roller
TriggerPoint Grid Foam Roller
OPTP Black AXIS™ Firm Foam Roller
Gaiam Restore Foam Roller
AmazonBasics High-Density Round Foam Roller
ProSource Sports Medicine Foam Roller
Yes4All USA Foam Roller
Rumble Roller Textured Muscle Foam Roller
GoFit Foam Roller with Training Manual
Updated January 02, 2019
Advertisement - Continue Reading Below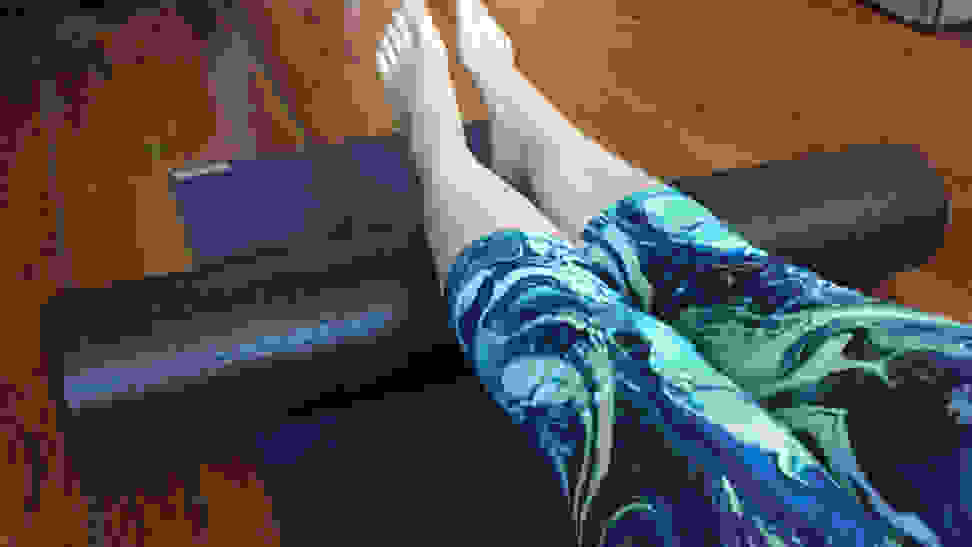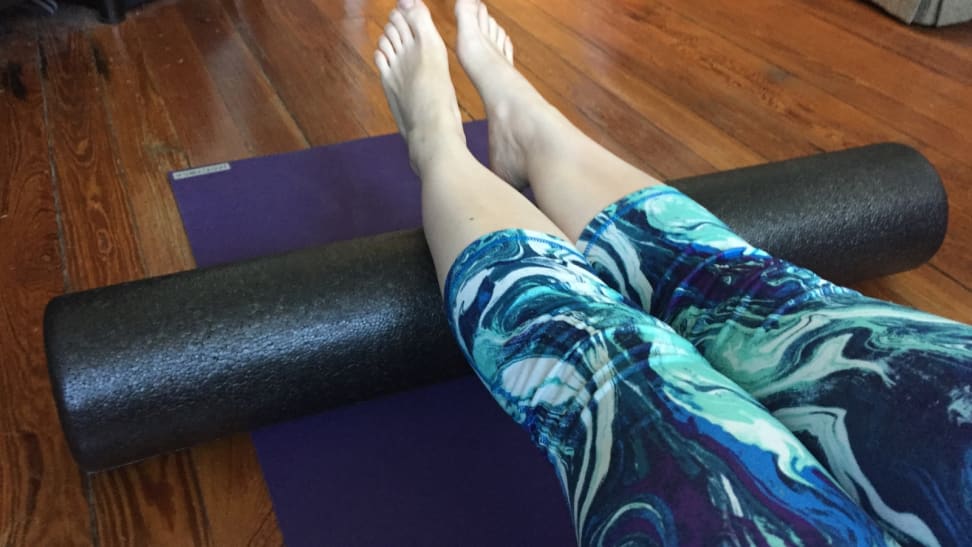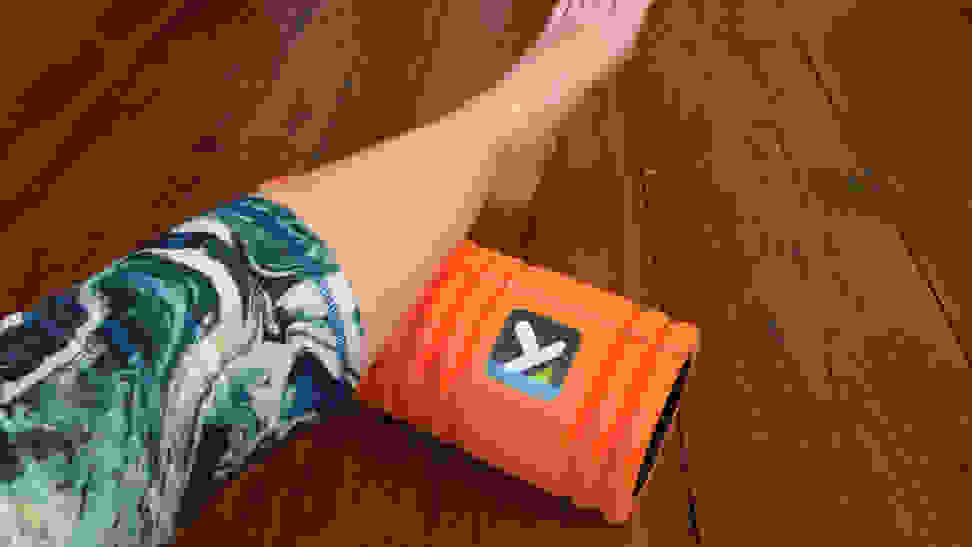 How We Tested
The Tester
I'm Bethany, a former athlete (I swam and played water polo, then took up running and yoga, thank you for asking). Particularly because water polo led to shoulder issues and running led to a leg injury, I'm very used to foam rolling to help keep myself from getting reinjured. At this point, I've been foam rolling—using everything from large squishy rollers to portable trigger sticks to baseballs—for years.
The Tests
To test, I used each foam rollers to massage or stretch three groups of muscles after a workout—my upper and lower legs, my upper arms, and my back. I also used each roller in the course of a yoga routine, and to assist me with pushups and planks. This way I could judge how useful each would be for a variety of tasks, beyond simply rolling out my calves after a run or stretching out my back after a long day at the office.
During these tests, I took the doctor's advice and paid attention to how easy as well as comfortable each roller was to use. I also thought about whether I got a good massage, and what the overall build quality was. I also noted how each would be to store, how easy they were to clean, and what my overall experience was with each product.
Why You Might Need a Foam Roller
"The harder you train in terms of volume and frequency of training, and the higher intensity you train, the more likely you are to have micro tears or strains in your muscle," says Pete Viteritti, a sports chiropractor with more than 25 years of experience treating everyone from Olympic athletes to everyday runners like myself. Viteritti is also my former chiropractor, who I saw to treat a running injury a few years ago. These micro tears happen when the load you're putting on your muscles exceeds what your muscles can handle. And that's where foam rolling comes in.
Foam rolling can reduce the cumulative tension in your muscles, which in turn reduces the risk of injury from muscle tightness. But keep in mind that it's just a preventative tool and doesn't fix problems you're already experiencing. So if you do get injured, please see a doctor.
With that warning aside and the benefits of foam rolling clear, how do you know which one to choose?
"It's really a personal preference," says Viteritti. "It's like vanilla or chocolate ice cream. Some people like chocolate, some people like vanilla. There's no right or wrong, it's just what you like."
So when it came to testing, I took his advice. I thought about whether I liked aggressive massages or lighter ones (somewhere in the middle) and if I had a high or low pain tolerance (again, somewhere in the middle). There's really one key factor when it comes to effectiveness, says Viteritti: "What's the best foam roller? The one you're going to use."
So pick your foam roller based on its overall specs, not what the Olympic-level bodybuilder on YouTube is selling. Get the one you're going to use on a daily basis.
What Are The Different Kinds Of Foam Rollers?
While you're thinking about which foam roller would work best for you, it's good to consider lengths and materials. In general, most foam rollers I researched and tested were around 36-inches long. This makes them stable when rolling out your muscles and allows you to do any stretch you can find online, but can be tough to store in an apartment.
There are a few different materials you'll find as well, which range from relatively soft to fairly hard. Much like length, it goes back to what is comfortable for your body. The softest is Polyethylene (PE)—the Yes4All roller we tested is made of this material. It's great for beginners, though not the best quality.
Ethylene Vinyl Acetate (EVA) is a step above PE. It has the spongy feel of the PE foam but enough firmness to get a bit more of a massage. Our favorite compact roller is made of a hard plastic inner tube covered in different densities of EVA.
The next step up is the Expanded Polypropylene (EPP), which offers a denser, firmer roller. For context, the AmazonBasics' roller is EPP, and our winner the LuxFit considers itself a Molded Polypropylene. There are also a few more specialty rollers out there. For instance, the Rumble Roller is a proprietary mix of EVA and other, harder materials. This is great for intense athletes, but overkill for most folks. From my experience, EPP works great, while PE is a bit too soft for my muscles.
---
Other Foam Rollers We Tested
Advertisement - Continue Reading Below