You can tear into your garden earth with your bare hands, but most people find that yard work is a lot more pleasant with a pair of gardening gloves. At a minimum, gardening gloves keep your hands from getting completely caked in dirt as you dig and weed, making post-gardening clean-up faster. Better gardening gloves protect your hands from cuts, scrapes, and puncture wounds from thorns, and help prevent blisters from using equipment like trowels, pruners, or hedge-trimming shears. The best gardening gloves protect your hands, but also have enough sensitivity to let you feel and grasp thin, slippery weeds—and can be cleaned with a quick toss in the washing machine.
We tested gardening gloves in a rugged New England landscape full of rocky soil, thorny rose canes, brambles, and fine-rooted weeds like garlic mustard to see which gardening gloves combine protection and finesse. For gardeners looking to invest in a durable pair of gloves, the Showa Atlas 370 (available at Amazon) was the Best Overall, with tough-yet-sensitive goatskin palms and cool synthetic backing.
Our pick for the Best Value glove was the StoneBreaker Gardener (available at Amazon) because of its combination of protective nitrile coating, sizing to fit a range of average men's and women's hands and wrists, durable fabric, and price. And if you spend a lot of time working in wet, muddy conditions, the Safety Works Original Mud Glove (available at Amazon) was our pick for Best Water Resistance, but the thick nitrile coating reduces the Mud Glove's sensitivity and can make them unbearably hot on sunny days.
Here are the best gardening gloves we tested, ranked in order:
Showa Atlas 370 Gloves
StoneBreaker Gardener Gloves
Safety Works Original Mud Gloves
West County Classic Slate Gloves
Wells Lamont Hydrahyde Suede Cowhide Gloves
Garden Genie Gloves
Digz Nitrile Coated Gloves
Firm Grip Nitrile Coated Gloves
Foxgloves Original Gardening Gloves
Dig It Long Cuff High 5 Gloves
West County Work Gloves
Seuroint Soft Garden Gloves
Advertisement - Continue Reading Below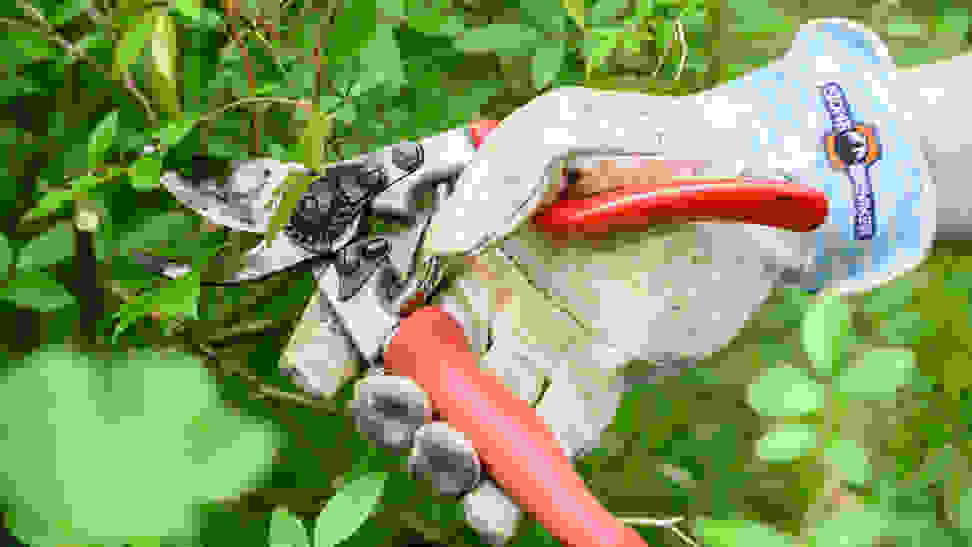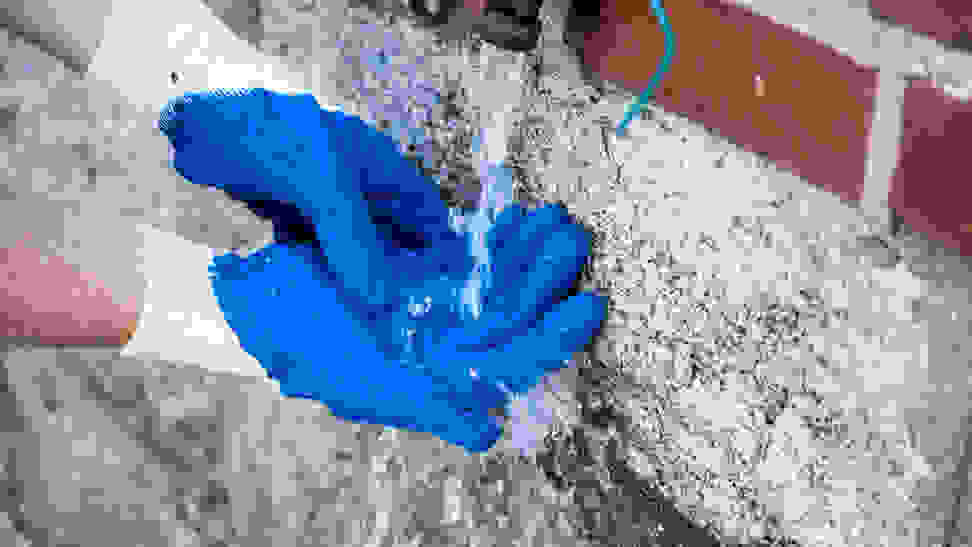 How We Tested
The Tester
I'm Meg Muckenhoupt, a garden writer and reviewer. I've been digging up yards for more than 20 years, and along the way I co-founded a community farm and earned a certificate in field botany. I've grown everything from radishes to rosemary from seed, and although I'm working to put more native plants in my garden, I have a weakness for David Austin roses. My idea of a fun day is turning my compost pile and looking at all the worms.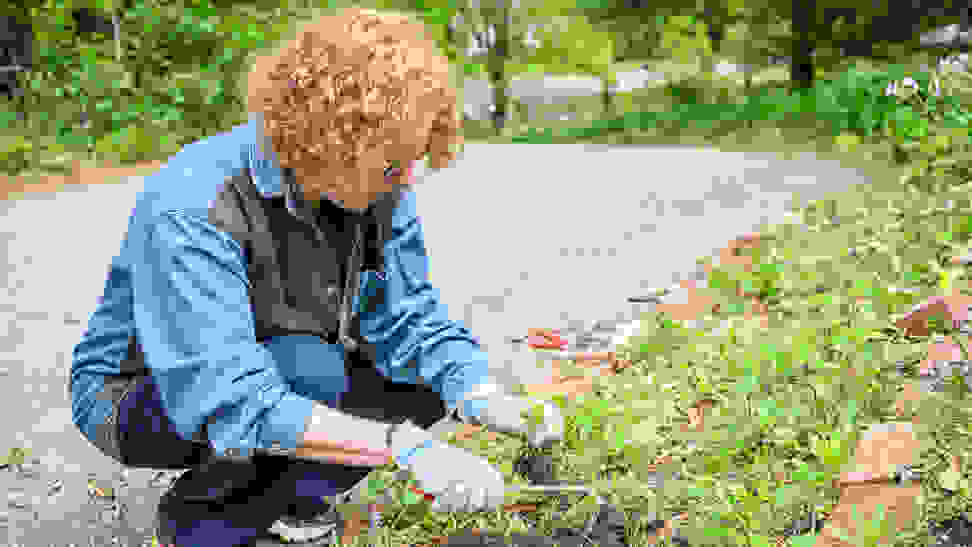 The Tests
I put these gloves through a series of typical gardening tasks: weeding, digging, transplanting, using a hose to fill watering cans, picking up tiny objects, grasping and carrying thorny rose canes, as well as using trowels, loppers, pruners, and even a phone touchscreen. After outdoor testing, I washed the gloves either by putting them in the washer and drying them on low, or rinsing them according to the manufacturer's directions (in the case of leather gloves). I inspected them post-wash for tears, pilling, and damage to seams.
How to Choose the Right Gardening Gloves
Gardening gloves are typically made of a combination fabric and some sort of protective material—either nitrile, latex, or leather.
Glove fabrics include cotton, nylon, and polyester. Cotton is breathable and cool, but if it gets wet, it dries out slowly, leaving your fingers pruney wrecks. Nylon and polyester dry faster in damp conditions, but low-quality fabrics can pill and break down in the wash.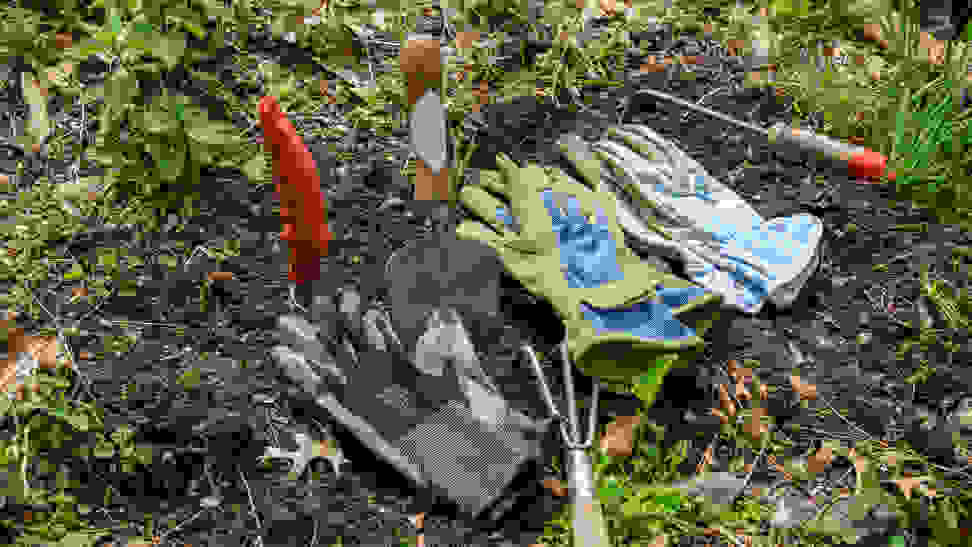 Nitrile is a synthetic rubber commonly used on work gloves used in cleaning, labs, and medical facilities. It doesn't contain latex or latex proteins, so it's generally safe for people with latex allergies—but manufacturers add other chemicals to nitrile to make it more flexible, so check with the manufacturer if you're concerned about skin-contact allergies. Nitrile resists abrasion, punctures, and degradation by oils and acids, so it's a great choice for yard work where your hands might be exposed to skin-drying clays, fertilizers, and other lawn and garden chemicals.
"Latex" is a vague term, but in the glove world, latex generally means that the gloves are made out of the sap of the rubber tree. Latex is very flexible and strong, and waterproof. Unfortunately, many people are either born with latex allergies, or acquire the allergy from exposure to latex gloves in medical or industrial workplaces.
Goatskin leather is a popular choice for lightweight work gloves. Compared to cowskin leather, goat skin is more flexible, and it can be "shaved" thinner than cowskin to make a very lightweight glove that's cooler and preserves dexterity better than cowskin leather. Goatskin gardening gloves aren't as durable as leather gloves, but they can be used for fine tasks like sorting seeds, which cowskin leather gloves just can't do.
---
Other Gardening Gloves We Tested
More Articles You Might Enjoy
Advertisement - Continue Reading Below