When you're unwinding outdoors, the right cooler makes all the difference. Imagine going on a deep-sea fishing trip for a few days, only to find your entire catch has spoiled. Or reaching for a cold one after a game of touch football only to find your drinks are warm. You have a limited amount of leisure time, don't let a bad cooler ruin it.
A good cooler is more than just an insulated plastic box that can keep your ice frozen. What you need depends on the activity. For example, a fisherman would want a ruler on the lid of his cooler to make sure his catch is legal, but a bowhunter would want a model that's bear-resistant to keep her basecamp safe. And everyone benefits from a cooler with a built-in bottle opener.
Overall, after extensive testing of the best coolers on the market in the heat of summer, our favorite was the OtterBox Venture 45 (available at Amazon). Offering great insulation, durability, and customization, we think the Venture 45 will best serve the needs of the average tailgater, fisher, and camper.
If you're curious to know about the other ice coolers we've tested, we have a total list of 13 that have gone through our tests to see which one can keep your food and drink cool the longest.
Here are the best ice coolers we tested ranked, in order:
OtterBox Venture 45
Ozark Trail
RTIC
Yeti Hopper Two 30
Yeti Tundra 45
Everbilt
OtterBox Trooper LT30
Arctic Zone
Igloo Marine Ultra
Igloo Island Breeze
Lifeproof
Coleman 50 can
Coleman 30 can
Advertisement - Continue Reading Below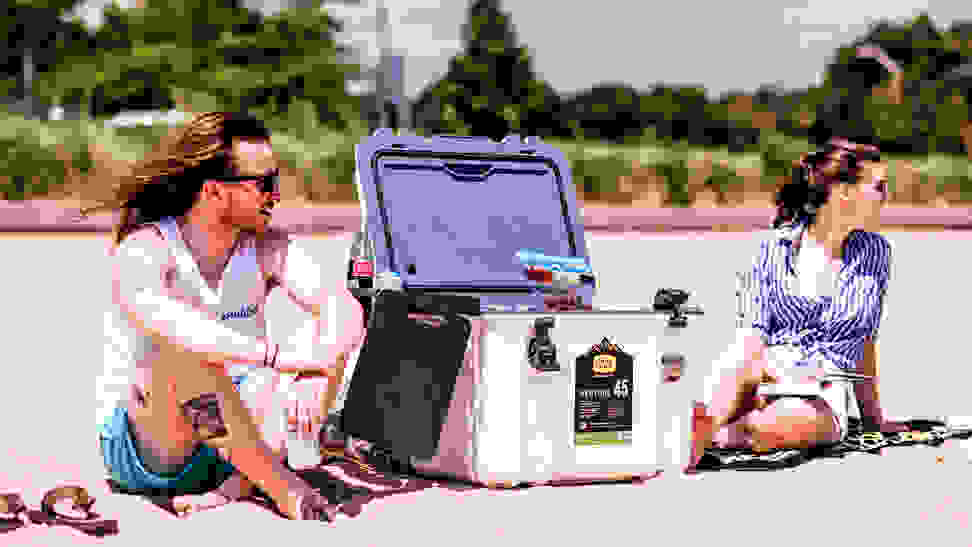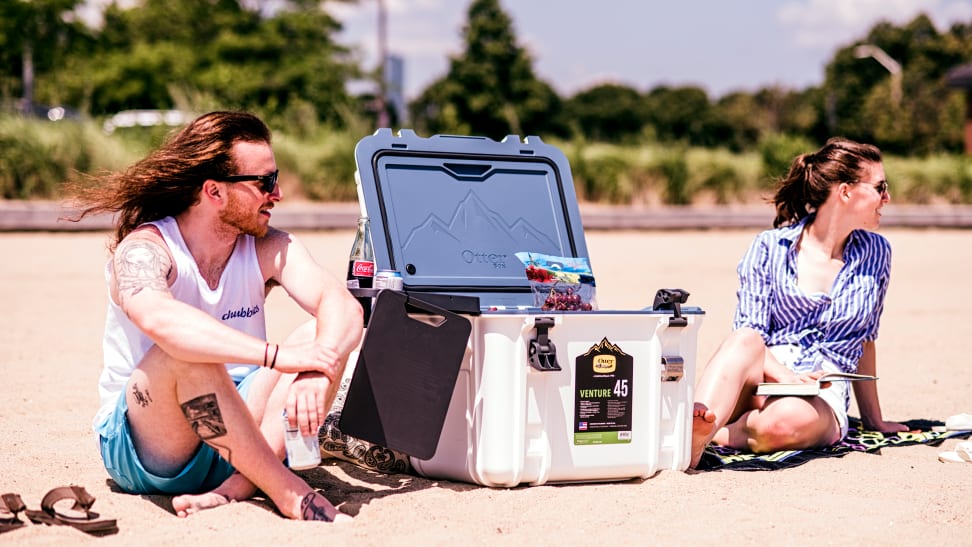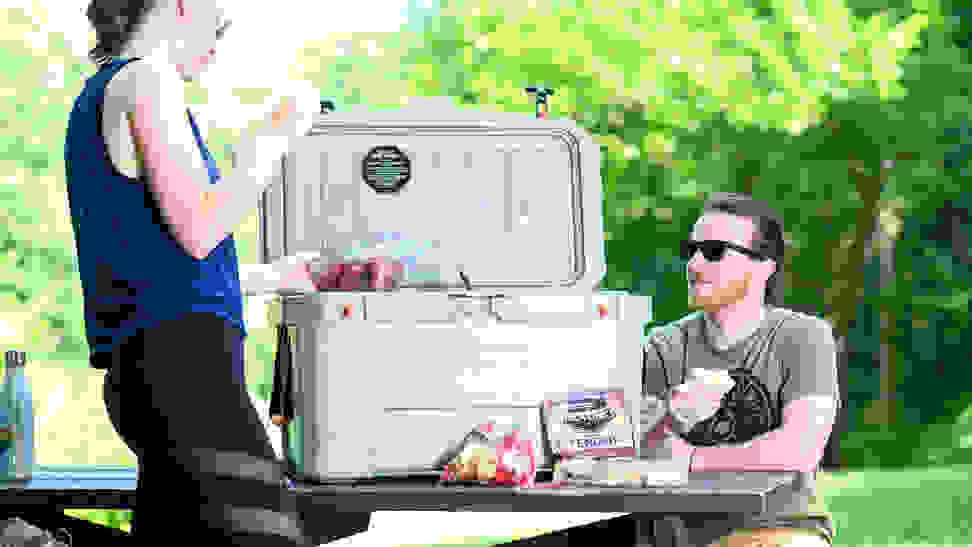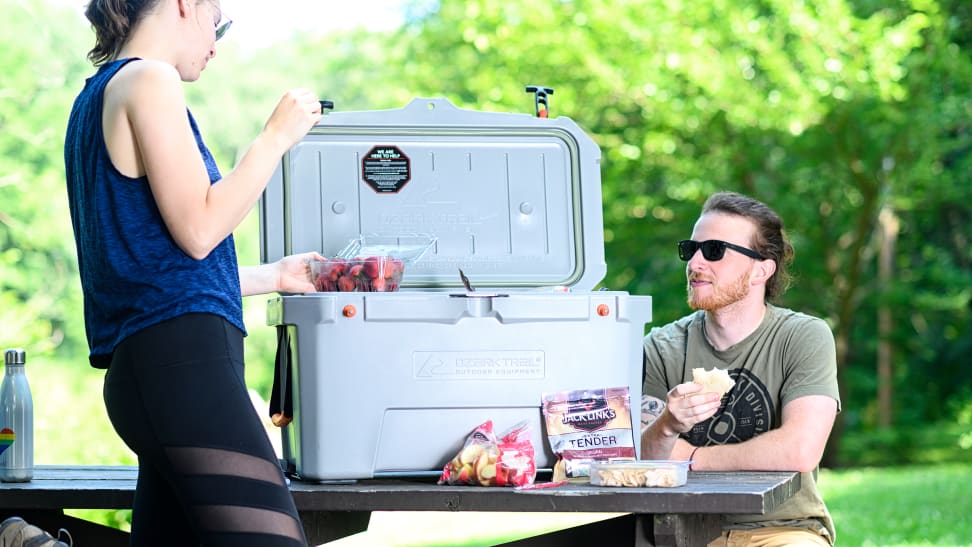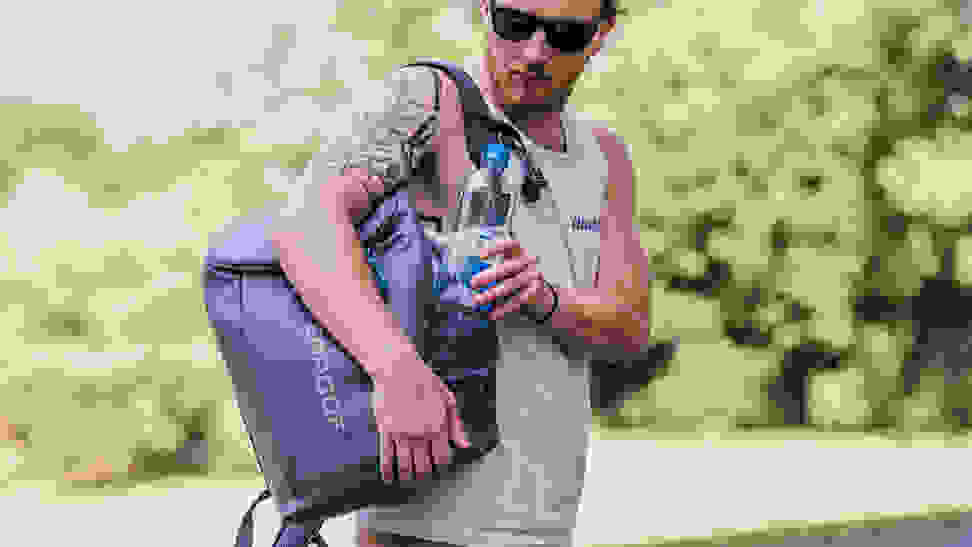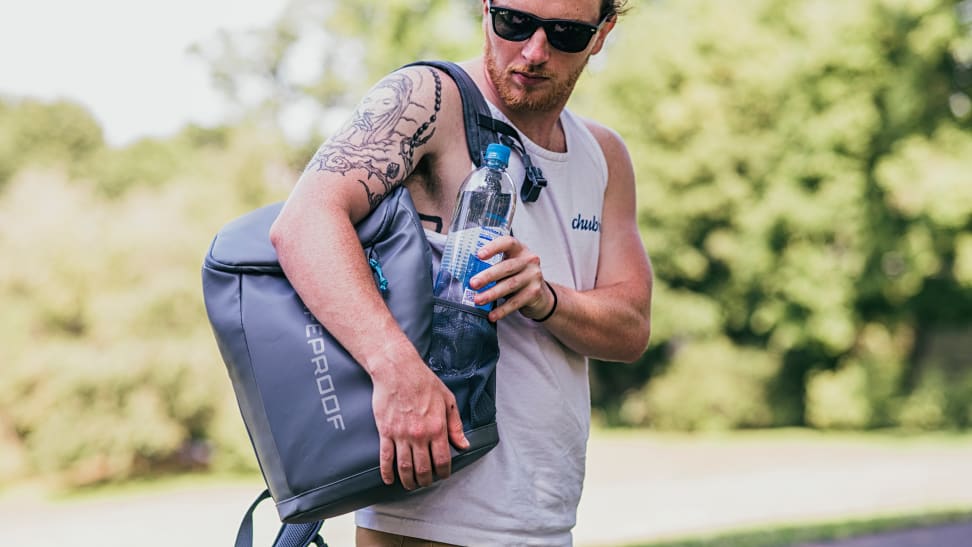 How We Tested
The Testers
Hi, Kyle Hamilton, Jon Chan, and Dr. Julia MacDougall here! We're the testing team at Reviewed, which means we designed and implemented the experiments involved in this article. For ice coolers, we were most concerned about performance, portability, and price.
The Selection Process
When searching for the right cooler or ice chest to test, we made sure to include some of the most popular units on the market. We also knew that we wanted to include a variety of coolers, ranging from hard to soft, portable to heavy-duty. In addition to types, we took care to find coolers available at a variety of retailers, including Amazon, Home Depot, and Walmart.
The Tests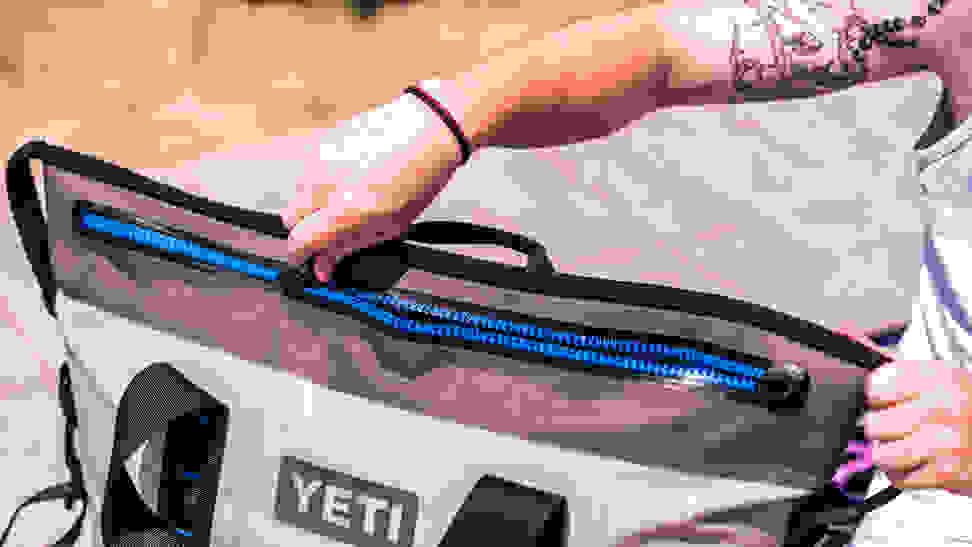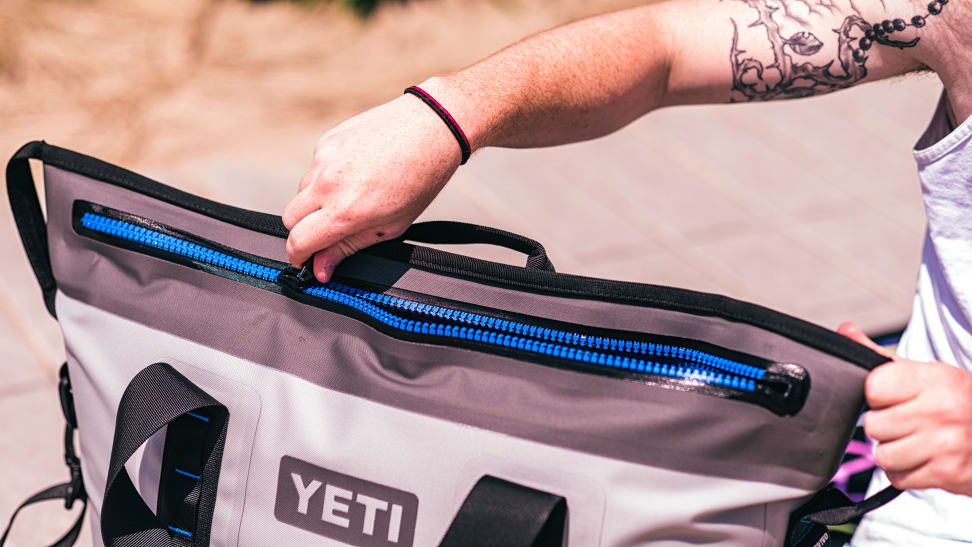 After being assigned this project, we knew the first thing we wanted to test was how long each cooler could maintain a temperature. To do this, we filled each cooler, regardless of size, halfway up with ice. We then placed the ice coolers into our humidity-controlled lab space to make sure we always had a consistent ambient temperature of 72°F and 50% relative humidity. To track the temperature of each cooler, we placed two sensors that recorded the temperature over time so we could know when the internal conditions reached over 40°F—the point at which meat becomes unsafe to eat. One sensor was placed at the bottom of the cooler, wrapped inside a ground pork meatball. We placed the other sensor on top of the ice and removed it daily both to get readings and simulate normal use. The test ended when all a cooler visibly contained no ice.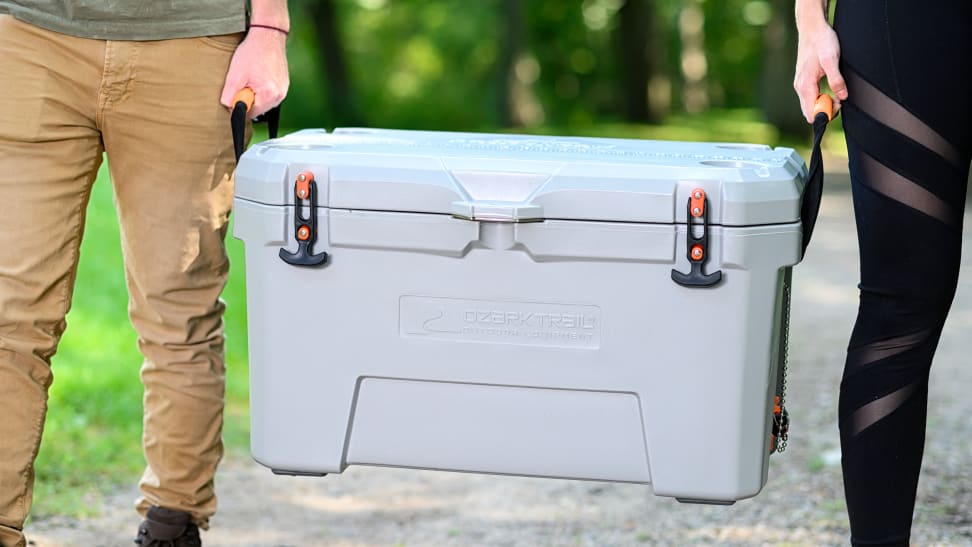 The next tests involved portability, build quality, and aesthetics of each ice cooler. We design the portability test to be pretty straight forward: Fill the cooler with water and walk around with it. We went up inclines, took sharp turns, and trotted around the lab. Exhausted and out of breath, we then tested to see if they were leakproof by tipping each cooler to see if the water would come out. Emptying each model of water gave us a chance to look into the design and features. Lastly, we filled each cooler up with soda cans to see how many cans you could fit into them and compare it to the claimed capacity of the ice coolers.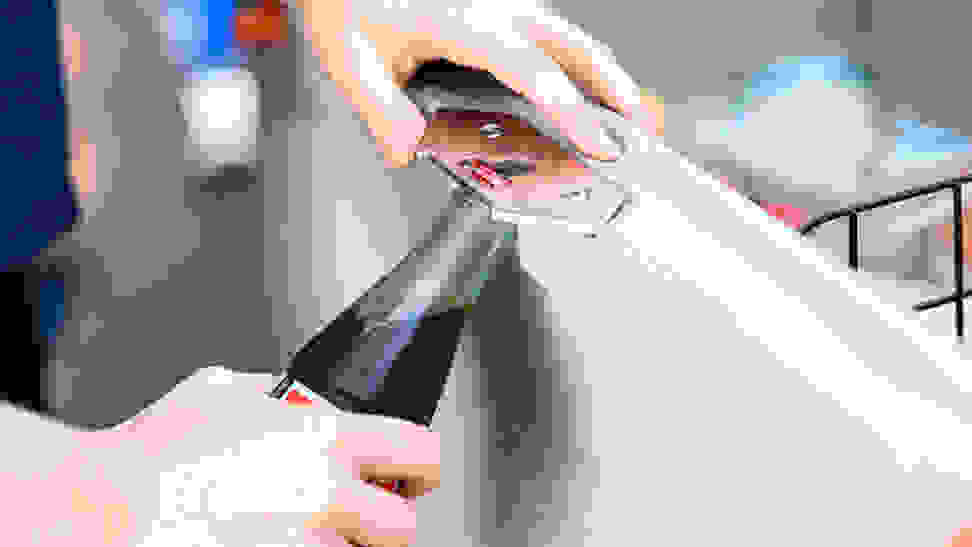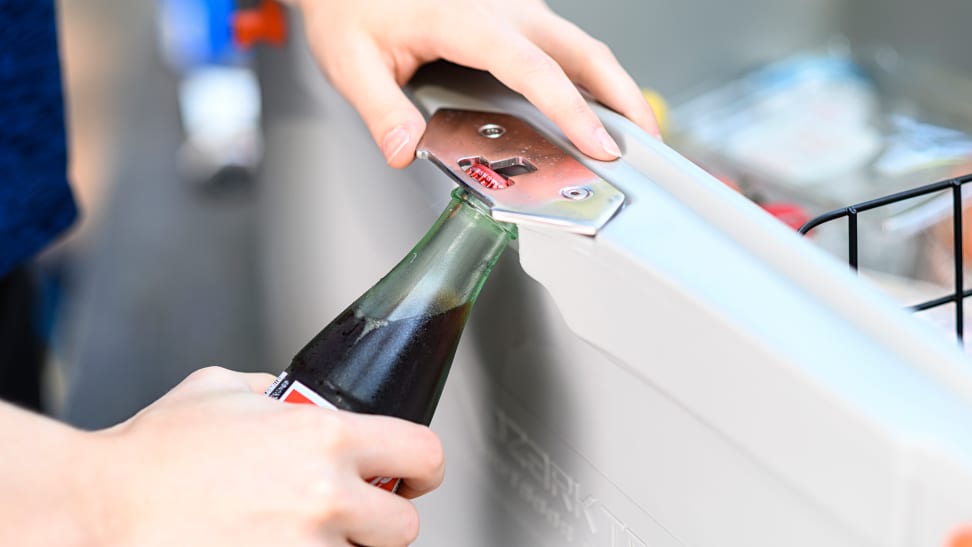 What to Consider Before Buying a Cooler
How Much Ice Should I Use?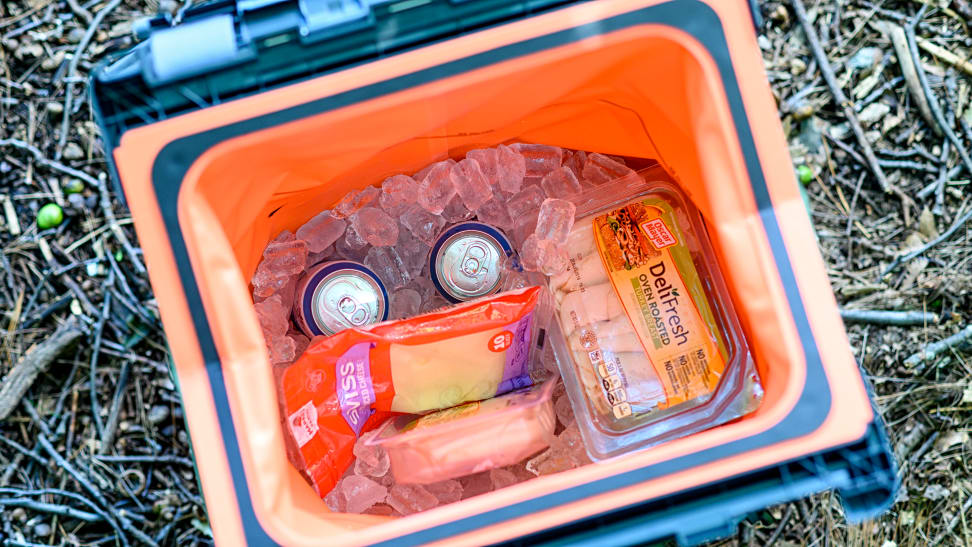 According to Popular Mechanics, you should use a 2-to-1 ratio of ice to items being cooled. For example, if you were cooling a gallon jug of milk, you'd use two gallons of ice to keep it cool. However, the more ice the better the food preservation.
How Can I Make My Cooler Last Longer?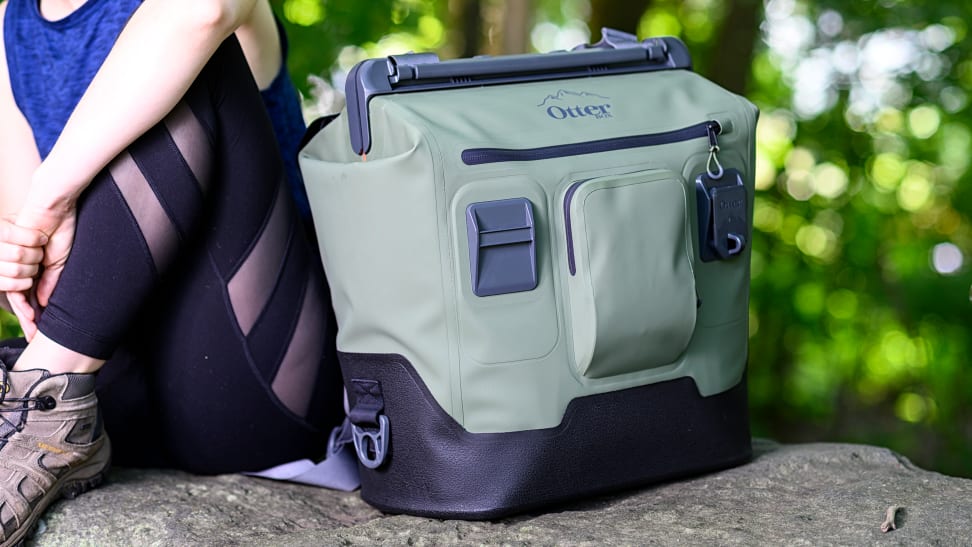 • Pre-cool your cooler: If you're storing your cooler in a hot garage, bring it inside so it can get up to room temperature, that way you're not wasting energy cooling down a hot plastic box.
• Avoid using ice that's already melting: A bag of ice that's dripping water is already too warm to keep a cooler at the correct temperature
• Don't drain out the excess water: Cold water helps insulate the ice you add in.
Can I Use Dry Ice in a Cooler?
Dry ice can be used in most coolers. It's way colder than normal ice and can keep ice cream and meat frozen. When it evaporates, it leaves no puddles to clean up. There are some disadvantages. Dry ice melts at an alarming rate, about 5-10 pounds every hour depending on how often you open the cooler. It also someone dangerous to store indoors, as it is constantly outputting carbon dioxide.
---
Other Coolers We Tested
More Articles You Might Enjoy
Advertisement - Continue Reading Below