The Best Multitools of 2019
By Jonathan Chan, October 27, 2017, Updated February 05, 2019
Whether you're an outdoors enthusiast, a homeowner, or simply someone who exists in the world, a sturdy multitool is a must. But if you're going to pick just one knife-meets-tool kit to serve many purposes, you're going to want to look for the absolute best—like our favorite Leatherman Wave+ (available at Amazon).
Multitools are great for backcountry campers or anyone who needs their tool kit to be compact enough to fit in a small space—or in their pocket. Maybe you need to quickly fix a bike, screw something to the wall, or cut up a brick of cheese when you're on-the-go. Whatever the task, you want your multitool to be up for it.
With that in mind, we designed a series of tests to find out which pocket-sized collection of screwdrivers, files and scissors is really worth your cash. We tested 7 of the top multitools on the market to determine whether they were easy to use, versatile, and comfortable to carry. And after two weeks of non-stop tinkering, we're confident we've found the best multitools you can buy.
In order, these are our favorites:
Leatherman Wave+
Gerber MP600
Victorinox Swiss Army Tinker
The Original Pink Box PB1MULTI Multi-Tool
Victorinox SwissTool Spirit X
Leatherman Rev
Mossy Oak Camo Multi Tool
Updated February 05, 2019
Advertisement - Continue Reading Below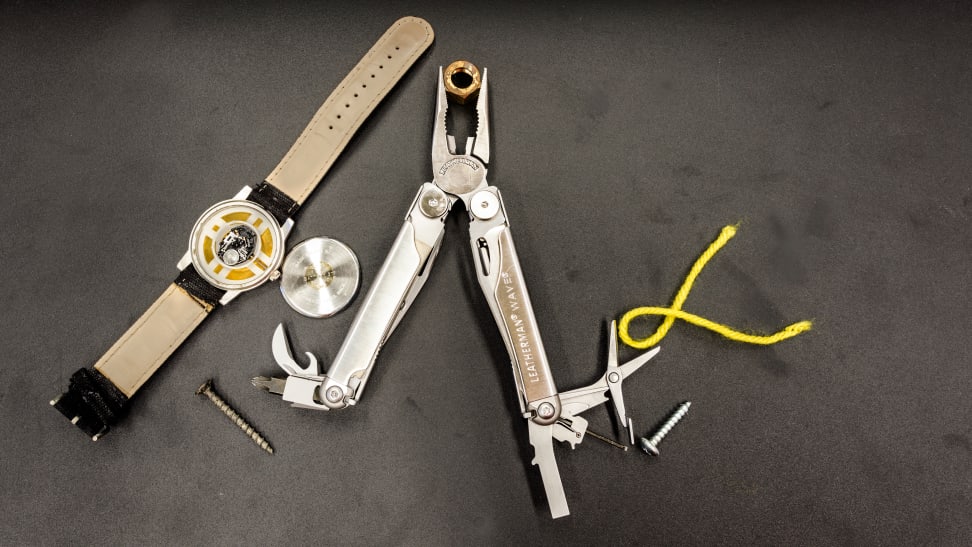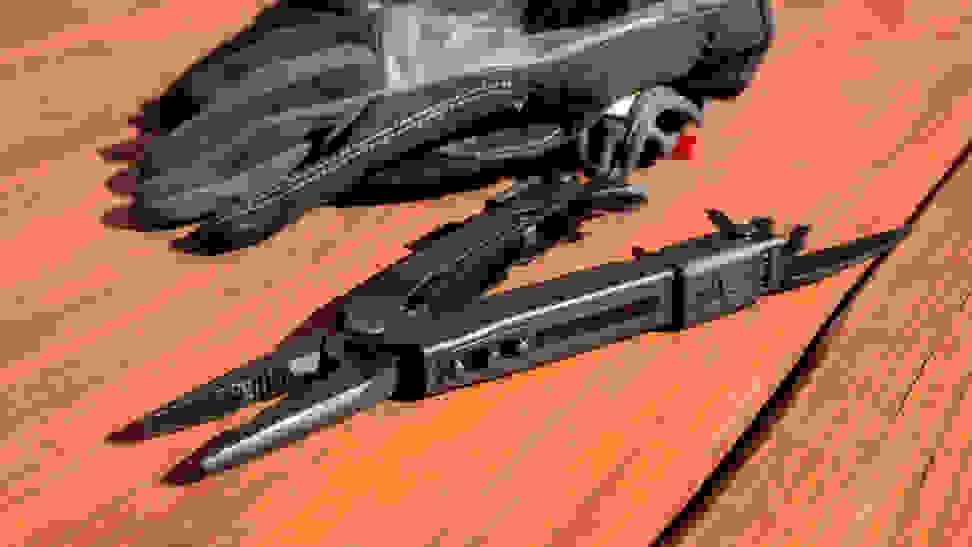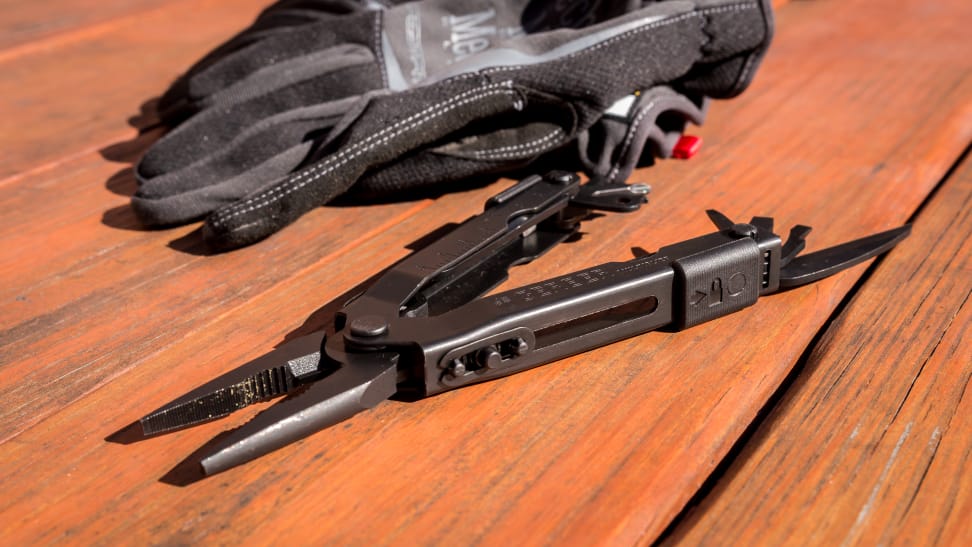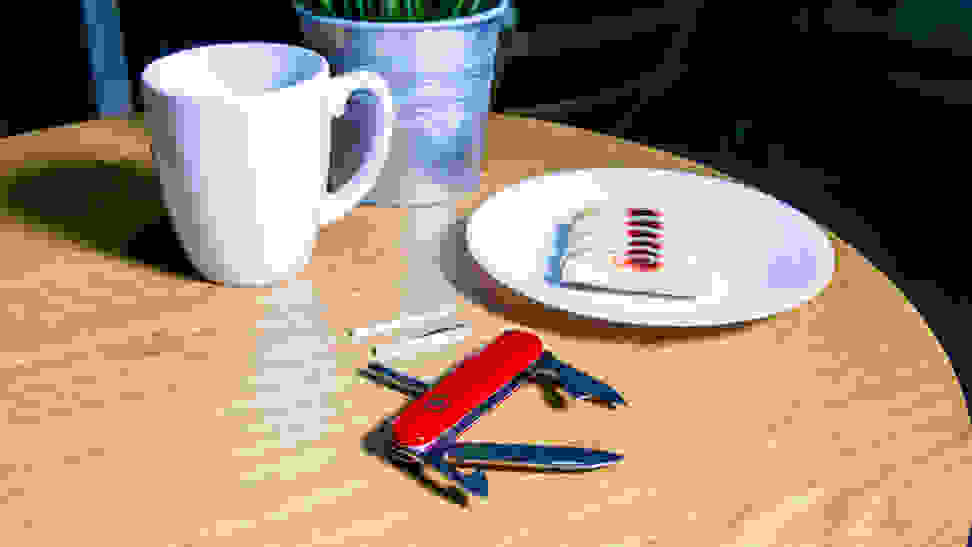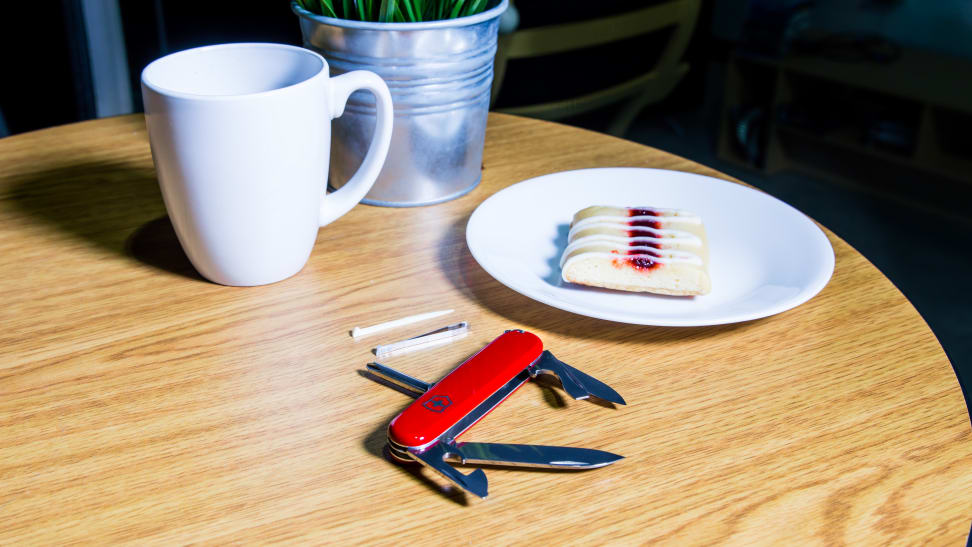 How we tested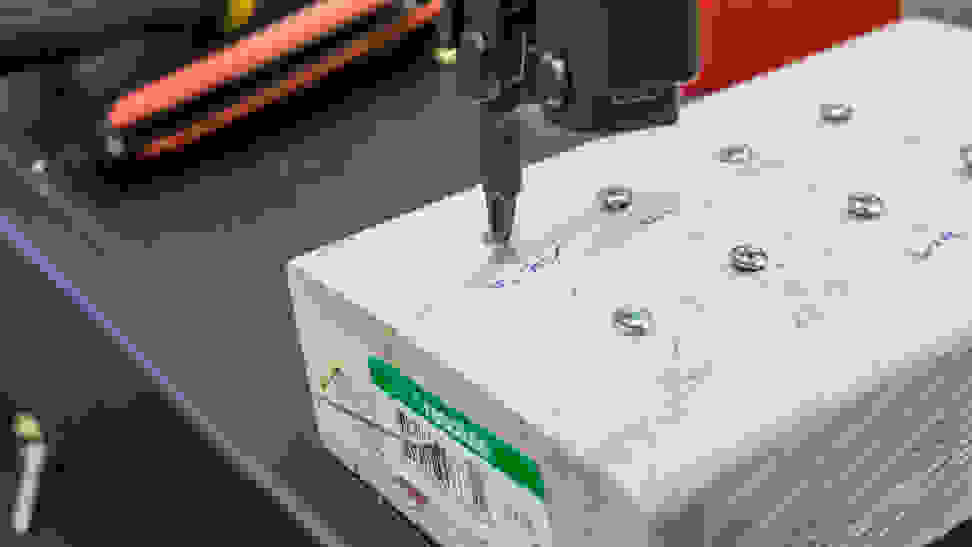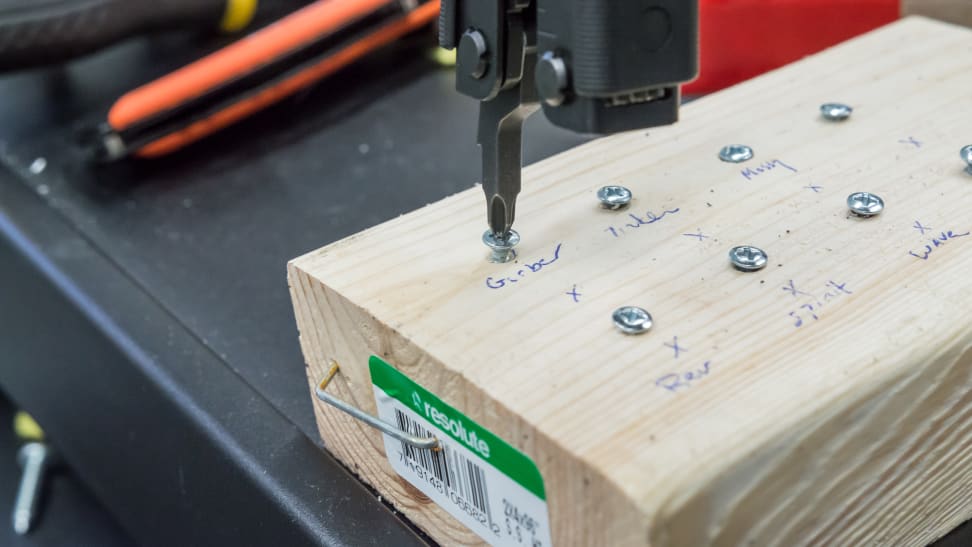 The Tester
I'm Jon Chan, a product technician, everyday carry enthusiast, and staff writer. A huge portion of my job involves unpacking, installing, and unhooking large appliances like washing machines and fridges in Reviewed.com's test labs, which makes a multitool fairly essential for me. To be perfectly honest, I volunteered to test all these multitools so I could find one that could make my day-to-day easier. My own search for a high-quality, practical multitool that could work in many situations helped inform the testing process.
Testing
We tested for three major categories: whether the tools were portable, whether they were comfortable and effective to use, and whether they were durable.
To test portability, we weighed, measured, and recorded the number of tools on each model. At their core, multitools are supposed to be portable toolboxes, so more tools for less space calls was the ideal.
After noting the specs, we subjected each multitool to a series of very basic tasks: loosing a 1/4" and 1" hex nut, removing a screw from a block of wood, and cutting through a braid made of three strands of yarn. During this portion, we paid close attention to how comfortable our hands were and how easily the multitool could handle the situation.
We then took time to do some hard weather testing. Each multitool was subjected to 30-minute dip in an ice bath. The cold temperature test was to ensure each model could still function in bad weather. Not to leave out warmer climates, we conducted a similar test with a heater.
The front runners from the basic usability tests were then subjected to a round of practical scenarios. To cover large, medium, and small jobs, we used only the multitools to deal with: cutting tangled carpet strands off a vacuum brush, installing a dishwasher, and replacing a battery on a watch.
---
Other Multitools We Tested
Advertisement - Continue Reading Below