My friend was heartbroken when she got caught in a downpour with her new Uggs. The boots ended up sodden and stained, and when they dried, they looked so bad that she put them back in the box, and tucked it away in her closet.
She didn't want to pay the $40 the dry cleaners would charge to clean them, so she never expected to wear them again. But I had an idea—what if I tried to clean the boots in our laundry labs at Reviewed? My friend had basically nothing to lose, because they were unwearable in their current condition. So, she handed them over.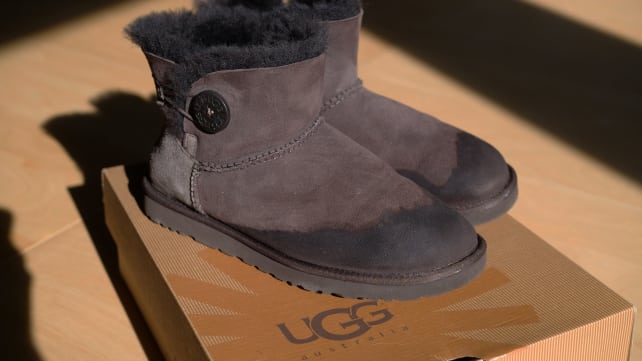 Then, I washed my friend's Uggs in a washing machine—and it worked!
Has winter done a number of your non-Ugg footwear? Check out our article on how to get salt stains out of your shoes.
How to wash your Uggs—in 7 steps
Here's all you have to do.
1. Put the boots into a big mesh laundry bag
The idea is to protect the Uggs and contain any escaped fleece.
2. Place them into the tub of the washing machine.
I used the Samsung FlexWash front-loader in our laundry lab. It's modern and roomy—the washer everyone here likes to use to wash their own clothes. But you can use any washing machine for this.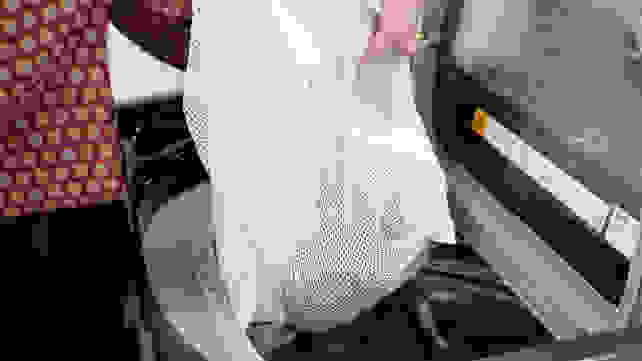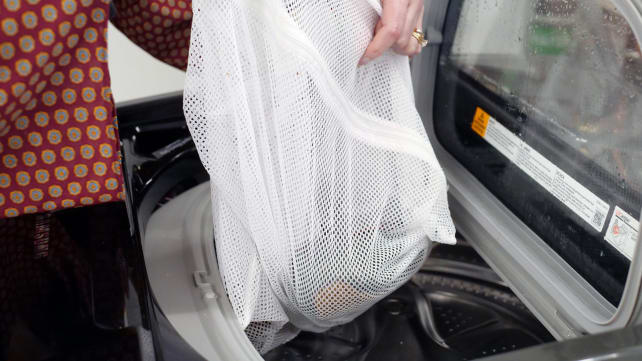 3. Pour a small amount of clear detergent into the dispenser.
I used All Free & Clear, a perfume- and dye-free detergent. Regular blue detergent could have left a stain.
4. Set the cycle to Delicates with a cold water wash and start the washer.
I also threw in in a few old sheets and towels to cushion the spin, and to make sure the washer ran enough water into the tub.
5. When the load completes, remove the boots from the washing machine, and take them out of the bag.
6. Reach in and fluff up the fleece inside the boots.
7. Let them air dry overnight.
The result
This technique was an even bigger success than I expected. My friend's Uggs came out looking clean and fresh, and the fleece inside felt soft and fluffy. For the first time in years, they're going back into her wardrobe rotation.
Then, I washed my green suede Ugg mocs the same way—and that worked just as well.
Obviously, you never plan to wear sheepskin boots in the rain, but sometimes you get caught. And after you wear any pair of Uggs for a while, they're probably going to end up looking (and smelling) funky. So, when this happens to yours, now you know how to make them look great again—without a trip to the dry cleaners.
Related Video: How to clean shoes in a washing machine
Our editors review and recommend products to help you buy the stuff you need. If you make a purchase by clicking one of our links, we may earn a small share of the revenue. Our picks and opinions are independent from any business incentives.