Home & Garden
10 things on Amazon to help you start your day and be more productive
Get up and go!
Credit: Amazon / Behmor
Whether you had a late night or are just trying to be more of a morning person, waking up early is hard. With the lack of light outside, groggy eyes, and low energy, it's much easier to hit the snooze button than to actually get started on the day.
Personally, I find the morning the most productive time of the day. You can go to the gym, catch up on the news, and check email, which frees up more time later in the day and gets you started on the right foot. But if you can't get moving the second your alarm goes off, getting up might take a little longer.
Luckily, there are plenty of tips and tricks, and even a few products that can help wake you up in the morning (other than coffee). From smart home devices to some easy prep the night before, here are the things that make getting up a little easier.
1. An alarm that rises like the sun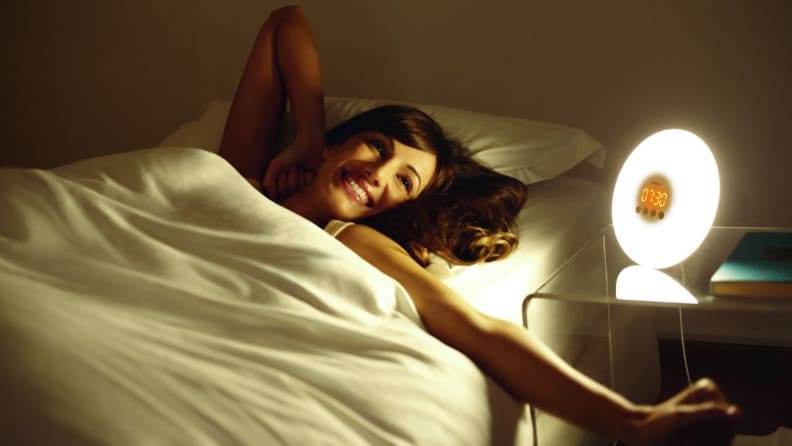 Getting up in the morning becomes that much harder when it's still dark outside. It feels like it's earlier than it actually is and turning on a lamp is a major strain on your eyes. Instead of waking you up with a blaring beeping, this alarm clock from Philips slowly glows brighter and brighter to simulate natural light to get you up. It's easier on your eyes, and there's still a beep function for when you need that extra nudge.
Get the Philips Wake-Up Light Alarm Clock at Amazon for $47.21
2. Some zesty essential oils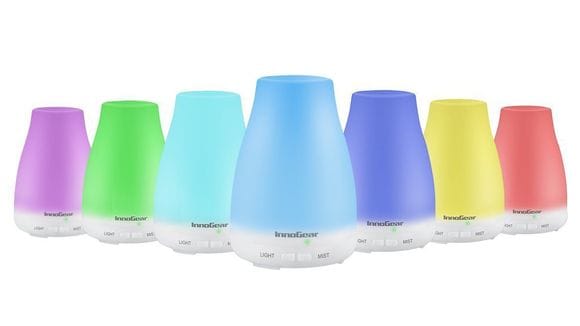 Depending on the scent, essential oils can be either relaxing or energizing. Smells like lemon, peppermint, and cinnamon can help put some pep in your step and wake you up. Run these essential oils through the best aromatherapy diffuser we've ever tested, which holds enough oil to run for up to nine hours, so you can fill it up once and use it for nearly two weeks.
Get the InnoGear Upgraded 150ml Diffuser at Amazon for $12.99
3. A smart coffee maker for a quick cup of joe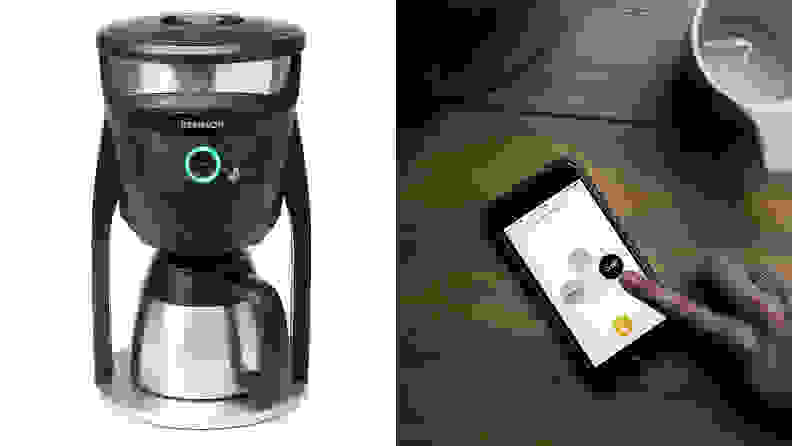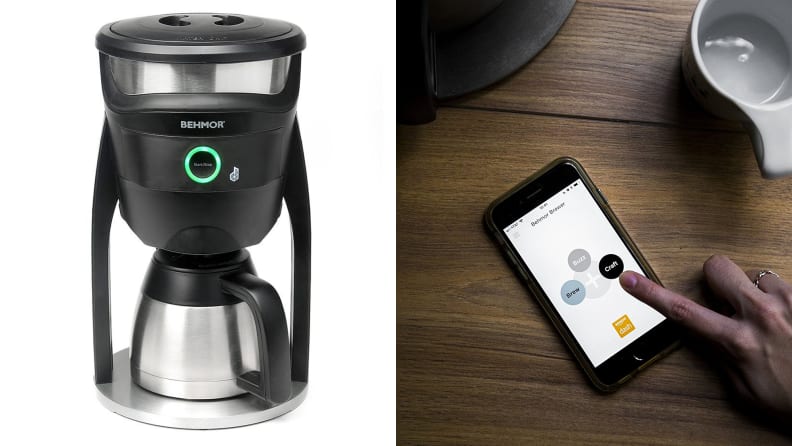 Some of us can't start our morning without a cup of coffee—which is completely reasonable. But getting out of bed to make it when you could be getting ready can make your morning feel rushed. This coffee maker by Behmor can be controlled through an app on your phone, has a scheduling option, and works with the Amazon Echo, so you can groggily ask Alexa to start the pot while you will yourself to climb out of bed.
Get the Behmor Connected Customizable Temperature Control Coffee Maker at Amazon for $129.95
4. A smart plug for your current coffee maker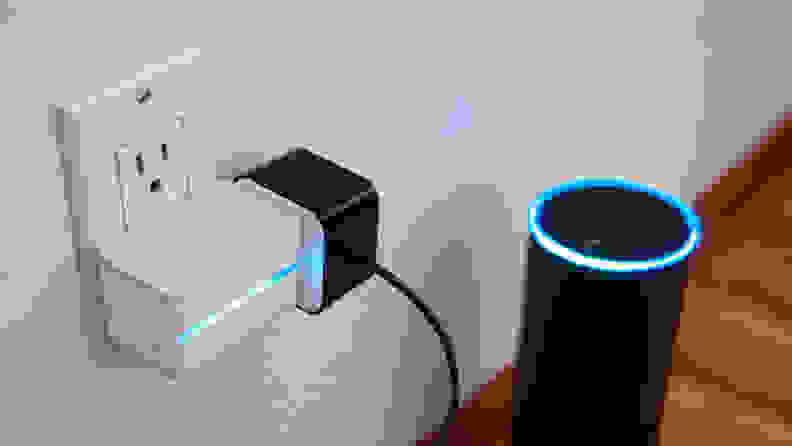 If you don't want to spend more than $100 on a smart coffee brewer, you can make your current one a little more high tech with a smart plug. Simply set your coffee maker to brew the night before, but wait to turn on the smart plug when you wake up for a smarter pot of coffee. The iDevices Switch is the best smart plug we've ever tested and allows you to set a schedule for your coffee maker or ask Alexa to get it going for you when you open your eyes.
Get the iDevices Switch at Amazon for $29.43
5. An Echo Spot that doubles as an annoying alarm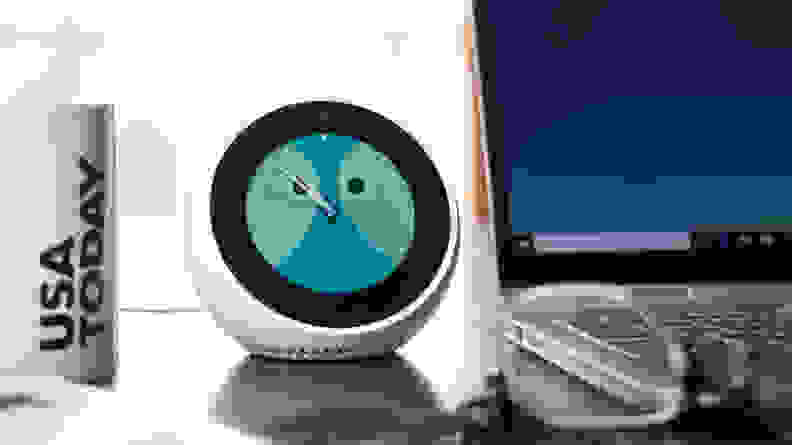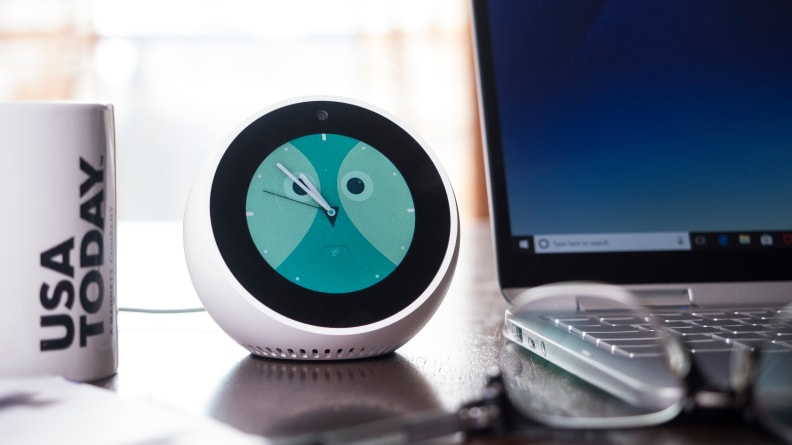 The Echo Spot is not only adorably designed, but its small, circular shape makes it perfect to use as an alarm clock that will get you out of bed. Alexa has a skill called Get Me Up, which can be set like a normal alarm except Alexa will pester you each time you try to snooze her. Seriously, even when you say "no," she'll keep bothering you until you're actually up.
Get the Amazon Echo Spot at Amazon for $129.99
6. Food containers for meal prep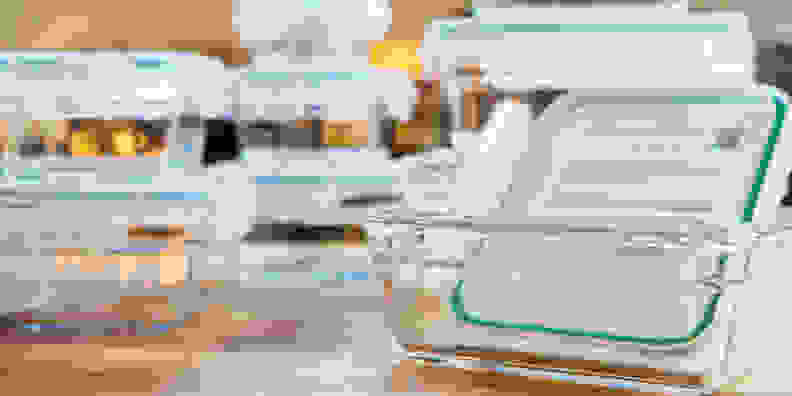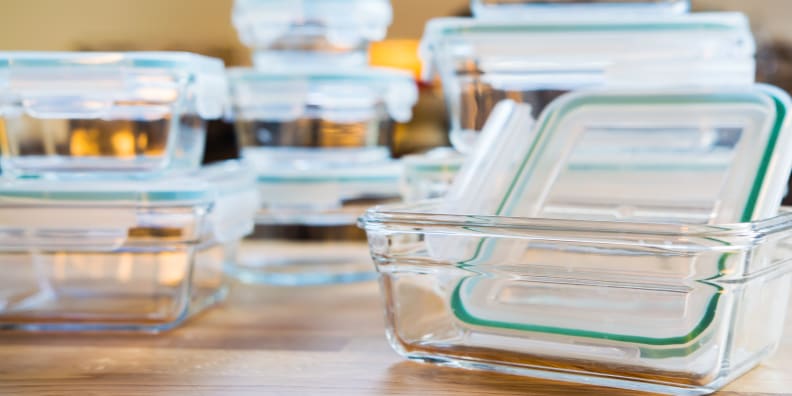 This is one of the easiest ways to alleviate stress in the morning. If you make your breakfast the night before by prepping overnight oats or spend Sundays prepping a week's worth of lunches, it's one less thing you need to worry about in the morning. Make sure you store your meals in the best food containers we've ever tested to assure they stay fresh and don't absorb the smells of your coworkers' spoiled lunches in the communal fridge.
Get the Glasslock Assorted Container Set at Amazon for $38.69
7. A smart pillow for a better night's sleep
If you toss and turn in the middle of the night, chances are you wake up exhausted and have a harder time pulling yourself out of bed. But a smart pillow can track your sleep patterns, so you can get down to the root of the problem. It also plays music and white noise that only you can hear, and can even help with snoring. After testing the REM-Fit Zeeq Smart Pillow, we found that it tracks your sleep well, but it's really up to you on how to utilize the data and extra features.
Get the REM-Fit ZEEQ Smart Pillow at Amazon for $199.99
8. A cleansing brush to wake up your face
After a (hopefully) restful sleep, you face is still going to be caked with oil and dead skin from the night before—yes, even if you washed before bed. Before you get your day started, wash it all off to feel rejuvenated. The Clarisonic Mia 2 is the best face cleansing brush we've ever tested because it's gentle and leaves your skin fresh, and the vibrating bristled will definitely give your face a jolt of energy in the morning.
Get the Clarisonic Mia 2 at Amazon for $169
9. A speaker to jam out in the shower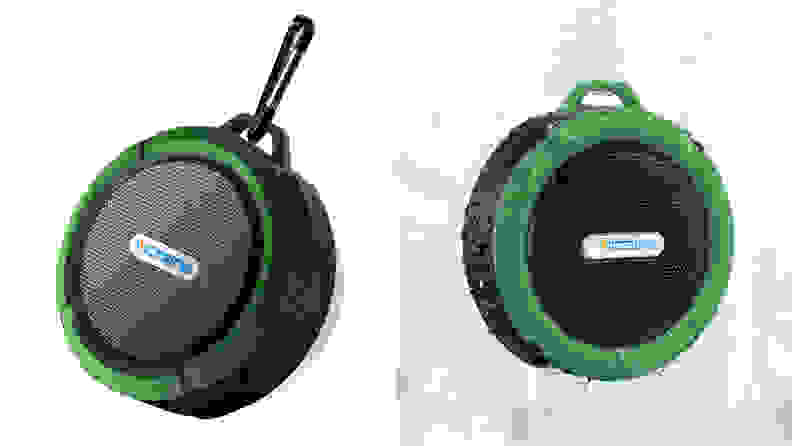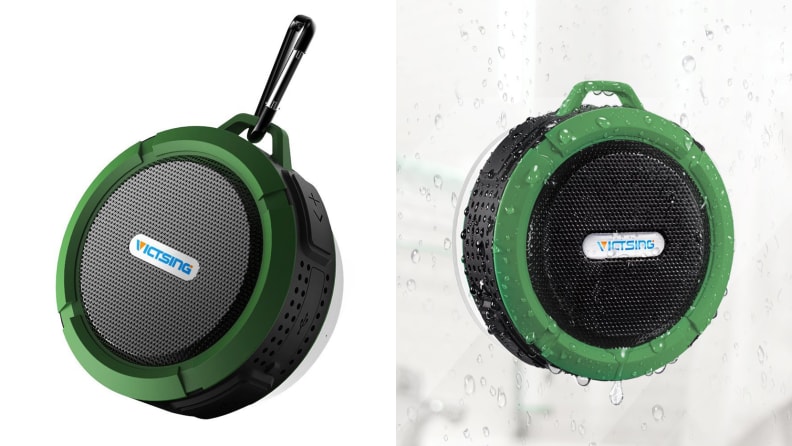 There's nothing that wakes me up quite like a dance party, but when you're rushed for time that leaves one option: the shower. As long as you're not disturbing any roommates, you can blast your favorite playlist with a Bluetooth shower speaker. Plus, it's a winner for anyone who loves singing in the shower but prefers a singalong to a solo performance.
Get the VicTsing Shower Speaker at Amazon for $17.99
10. A simple at-home massager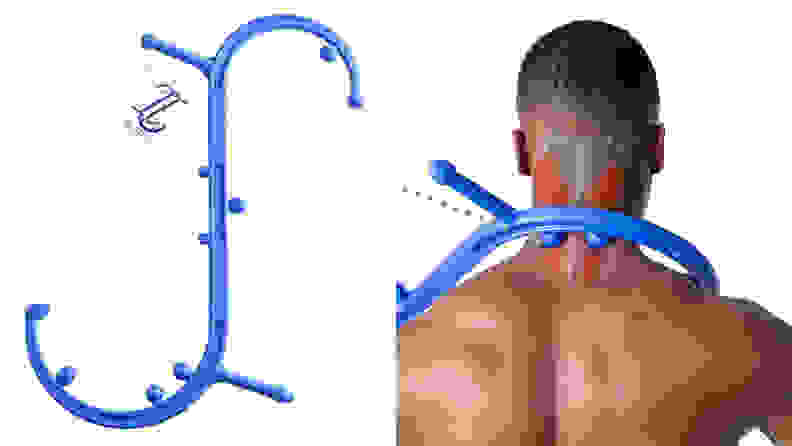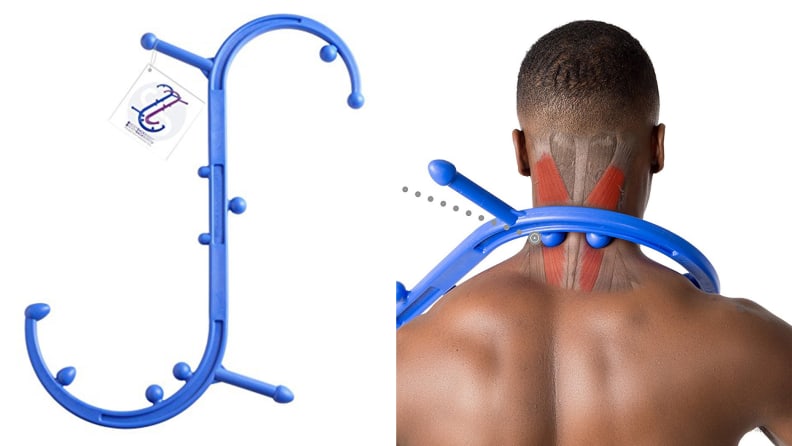 If you've ever woken up with a kink in your neck (the worst), it becomes difficult to do anything. To work through the pain and get the blood flowing, invest in an easy-to-use body massager. This one is shaped like an "S" to target the areas that are bothering you, and will leave you feeling good enough to start your day.
Get the Body Back Buddy Self Massage Tool at Amazon for $29.95
Prices are accurate at the time this article was published, but may change over time.