Home & Garden
20 gifts under $50 that are perfect for Father's Day
Get your dad a gift that's as awesome as he is.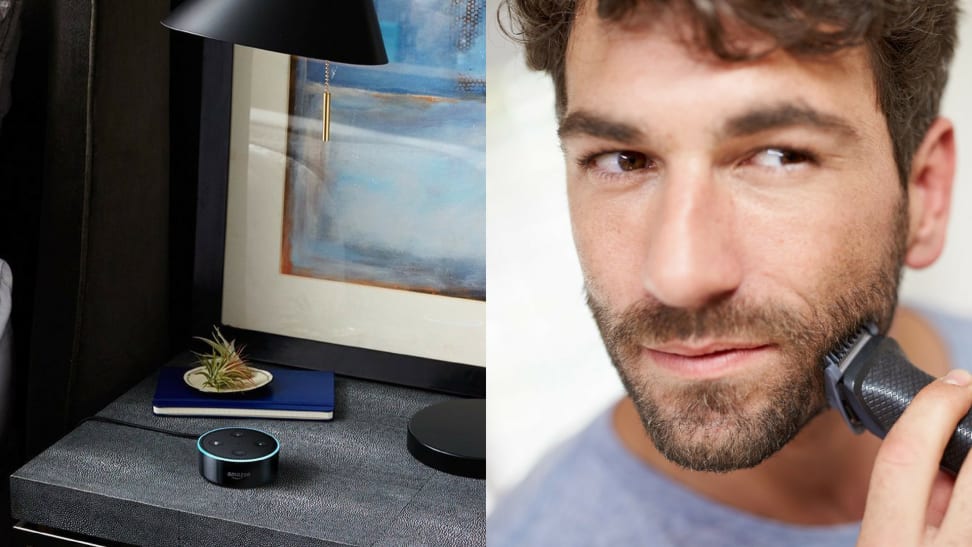 Credit: Amazon / Philips Norelco
Every year when Father's Day rolls around, you may begin thinking, "What did I give to Dad last year? Let's see, one year it was the golf club, last year it was the polo shirt," and that's when you realize that you're fresh out of new gift ideas.
But never fear. We've rounded up 20 unique, handy, and even hip gifts to give to dads of all ages and interests, and each item is priced under $50, so you don't have to break the bank to get him a gift he'll love. We're thinking he'll get a lot more use out of these products than that golf club that's been collecting dust in his garage.
1. An Echo Dot so he can ask any almost any question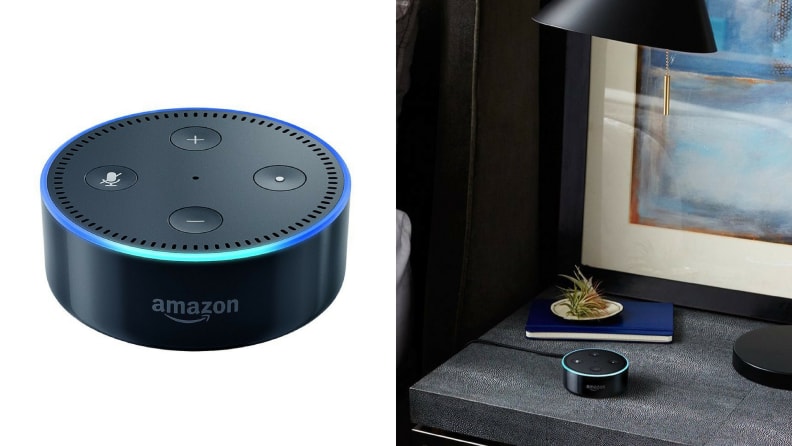 Do you have a dad who's always asking questions like, "Who are the members of the Dave Clark Five?" and "Who won the Superbowl in 1974?" Instead of Googling every question, just ask Alexa, your dad's new technological buddy that's readily available on the Amazon Echo Dot. He can catch the latest headlines, play trivia games, learn the sports scores, and anything else that grabs his interest.
Get the Echo Dot (2nd Generation) on Amazon for $39.99
2. A record player so he can kick it old-school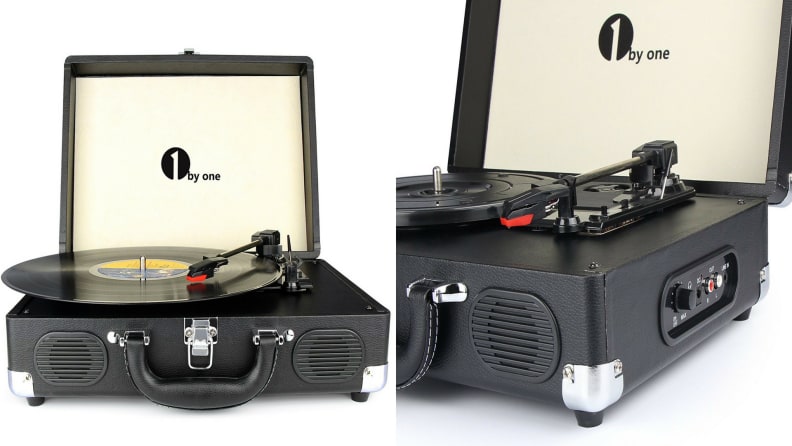 Whether your dad wants to relive the glory days of vinyl or you have a hipster father who loves that records have made a comeback, this is the record player for him. With three speeds, built-in speakers, and even a headphone jack, the briefcase style of the turntable allows for complete portability.
Get the 1byone Belt-Drive 3-Speed Portable Stereo Turntable on Amazon for $48.99
3. A magnetic wristband for easy access to nails and screws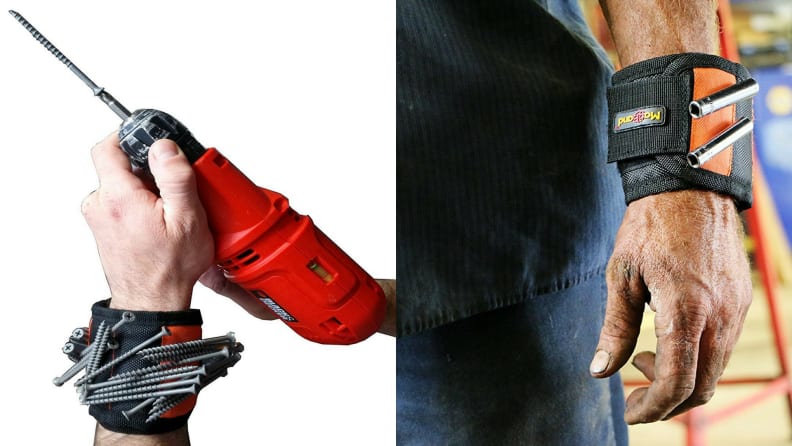 You can probably picture your dad working on a home improvement project, perhaps occasionally cursing out the wayward screws and nails that fall on the floor and roll away. For him, this magnetic wristband is truly a lifesaver. With a one-size-fits-all design, it conveniently, and magnetically holds on to those pesky metal items while Dad works.
Get the Magnetic Wristband on Amazon for $9.99
4. A drone that provides a bird's eye view of the scenery below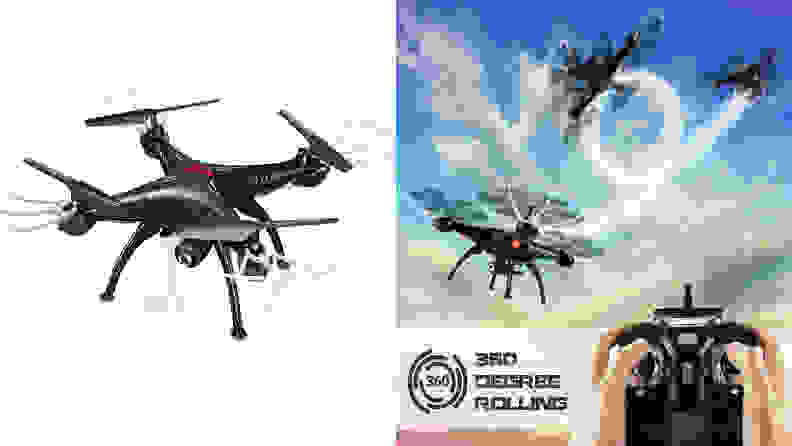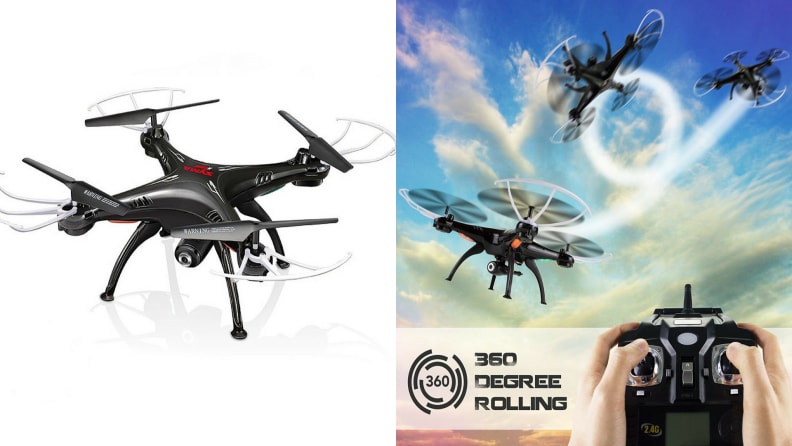 Advertised as one of the best drones available for beginners, the Cheerwing Syma is destined to become your dad's favorite new toy. With an HD camera and the ability to take it on 360-degree rolls, bystanders can see what the drone sees thanks to Wi-Fi real-time footage that can be viewed on a smartphone.
Get the Cheerwing Syma Quadcopter Drone on Amazon for $39.98
5. A sampler of the best Vermont maple syrup around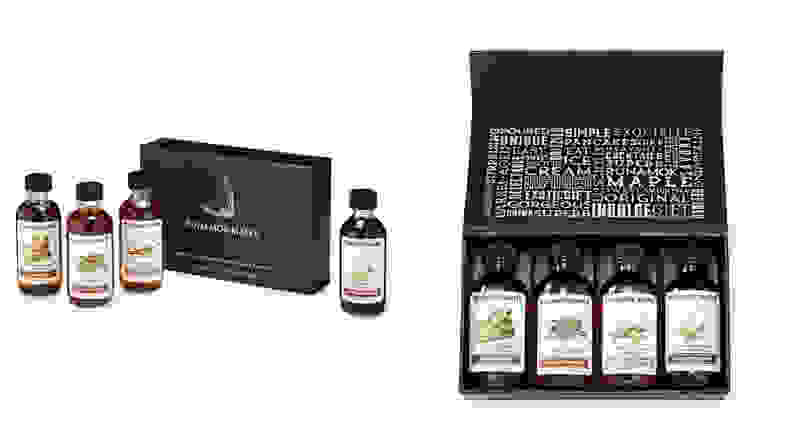 If your dad made you the "best pancakes in the universe" when you were little, then he'll definitely enjoy this delicious Vermont maple syrup sampler. But these syrups aren't like the Mrs. Butterworth's you probably savored as a kid—these are artisan syrups in flavors like cardamom, cinnamon & vanilla, elderberry, and rye barrel-aged that take breakfast to the next level.
Get the Vermont Maple Syrup Sampler on Uncommon Goods for $30
6. An all-in-one attachment trimmer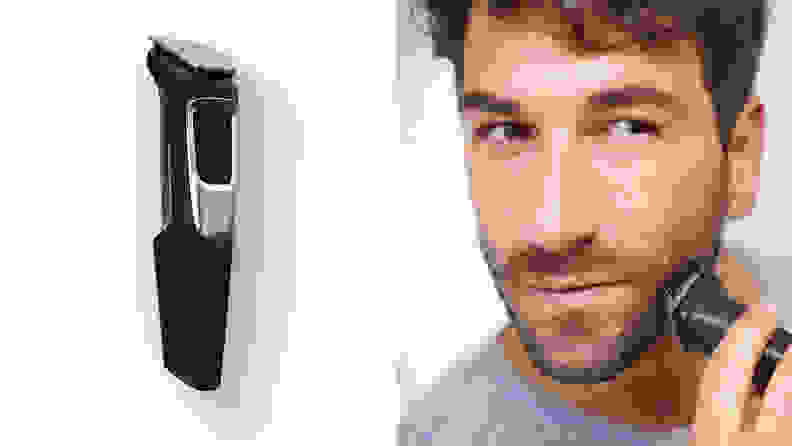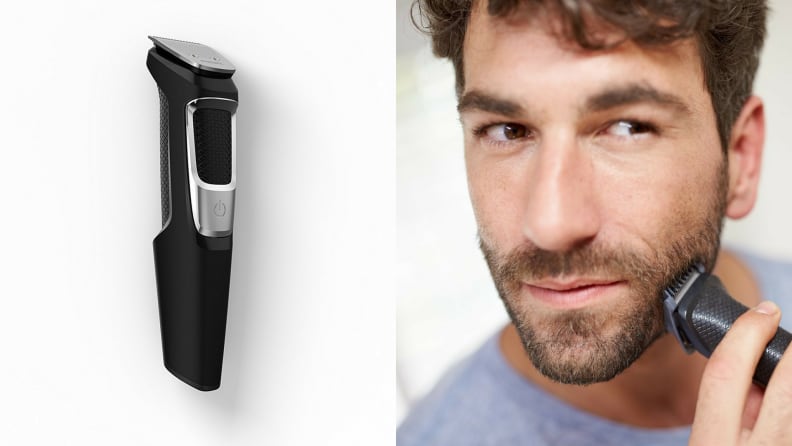 This beard trimmer made our list as the best affordable beard trimmer, and for good reason. This trimmer really does have it all, outfitted with 13 grooming attachments including beard trimming, precision trimming, and even ear and nose trimming, Dad can take his facial hair up a notch.
Get the Philips Norelco Multigroom All-In-One Series 3000 on Amazon for $19.99
7. A scratch-off world map to track his travels
Your father is always up for an adventure, whether it's a walk to the post office or a trip to the other side of the world. For fathers who can't get enough international travel, this world map can scratched-off once that country has been visited. There are two sizes available (both under $50) and it'll make for a distinctive conversation piece.
Get the Scratch Map Deluxe on Uncommon Goods Starting at $32
8. A knife that will make him feel like a professional chef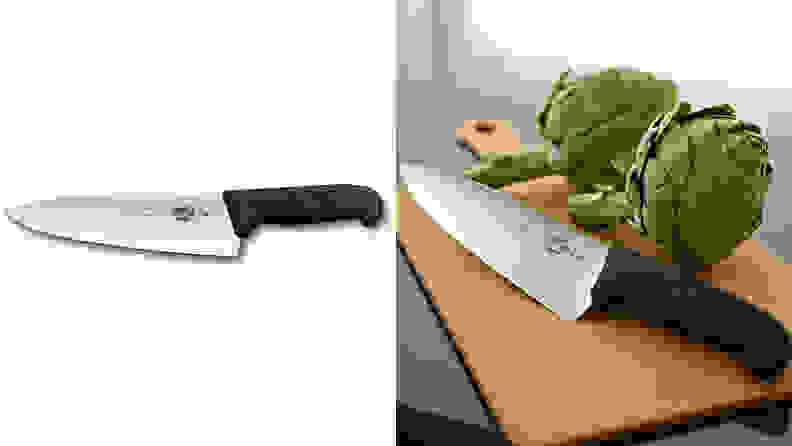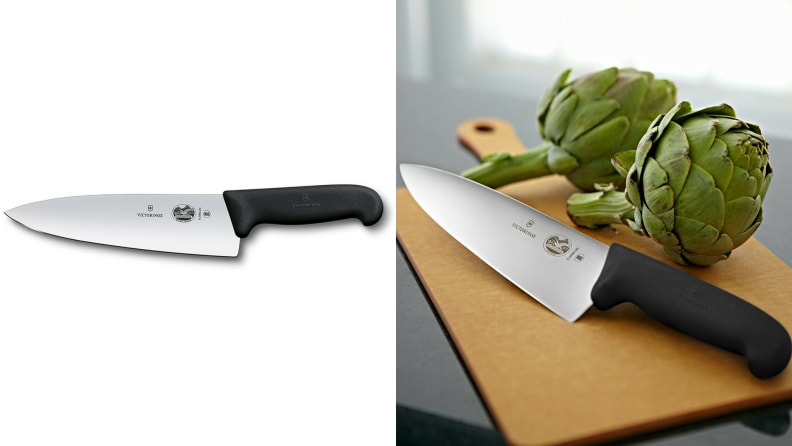 Your dad has always made up the best home-cooked meals, but that $8 chef's knife isn't holding up anymore. For a fresh and sharp knife that will allow him to slice and dice with ease, purchase this one, which happens to be the best affordable chef's knife we've ever tested.
Get the Victorinox Fibrox Pro Chef's Knife on Amazon for $39.99
9. A caddy for Dad's favorite beer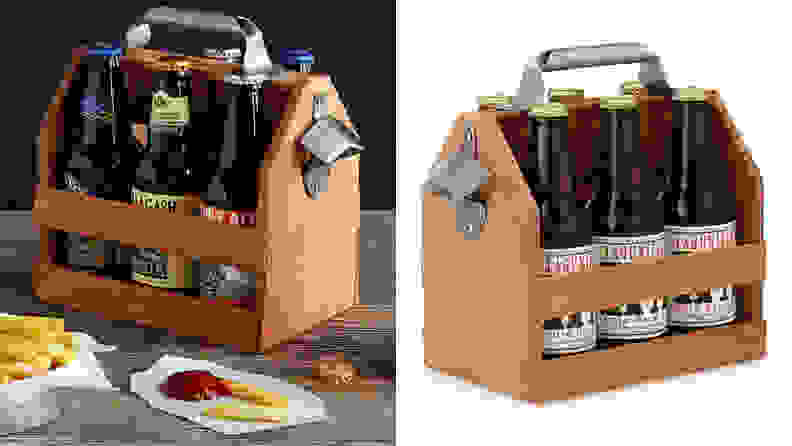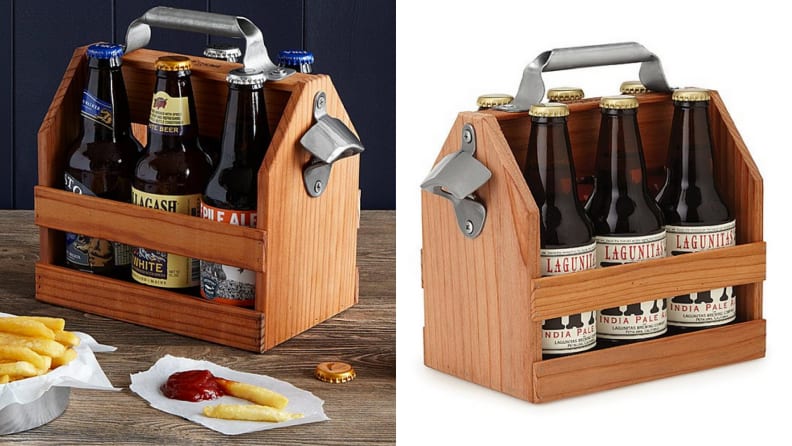 If your father can't get enough of craft brews but doesn't want to show up to parties and picnics with a six-pack in a cardboard case, step it up a notch with this handsome wooden caddy. There's even a bottle opener attached, making it a one-stop shop for refreshments.
Get the Wooden Beer Caddy with Bottle Opener on Uncommon Goods for $45
10. A John Denver box set so he can relive his days as a country boy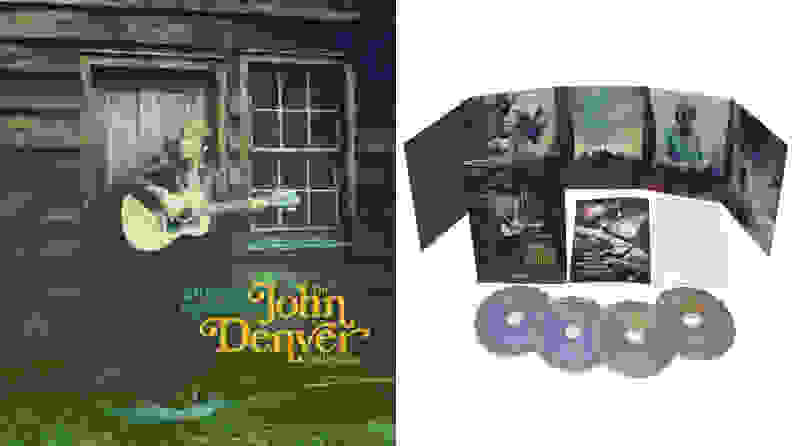 The songs of John Denver are equally touching ("Annie's Song") and rugged ("Rocky Mountain High"), which might be a spot-on combination when it comes to a Father's Day gift. He's sure to love the outdoorsy tunes on this John Denver box set, which includes four CD's of 90 songs that span from 1964 to 1997, and even features unreleased tracks, demos, and live performances.
Get the All of My Memories Box Set on Amazon for $39.92
11. A swanky, starter shaving kit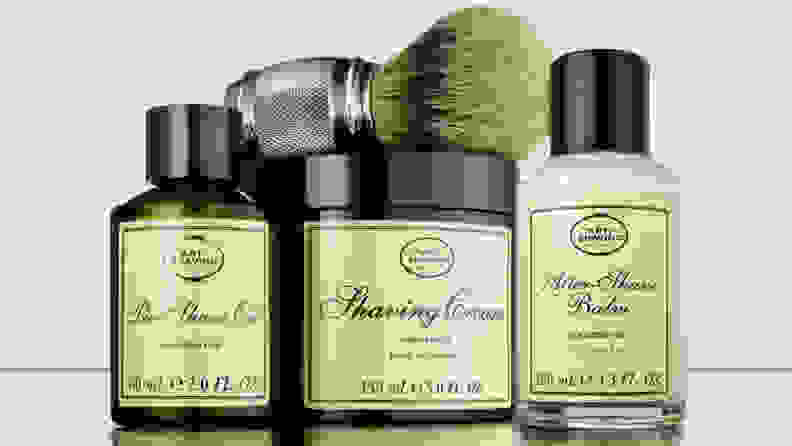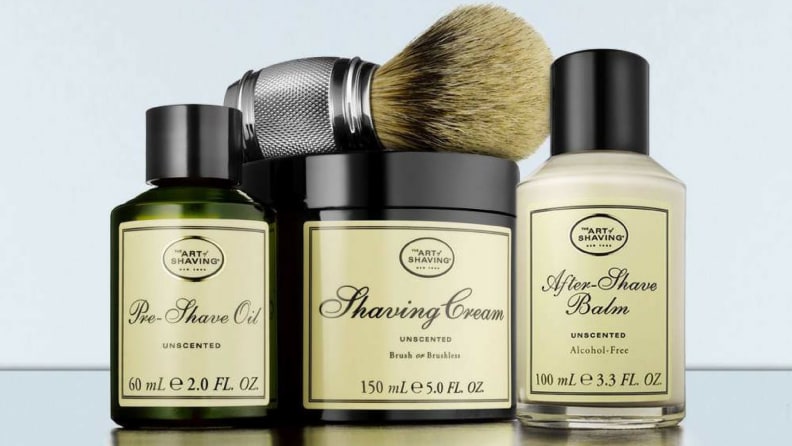 The Art of Shaving is a brand that's garnered a beloved following in recent years and is known for its straightforward, high-quality products. Help your dad jump on the bandwagon with this Unscented Starter Set containing pre-shave oil, shaving cream, after-shave balm, and a shaving brush.
Get the Unscented Starter Kit on The Art of Shaving for $30
12. A gizmo so Dad's keys will never be lost again
You know that sound. The sound that Dad makes when he's frustrated about something, which usually comes about when he's searching for his keys or really anything for that matter. Take the guesswork out of trying to find lost items with Tile Mate, a Bluetooth tracker that connects to items that are easily lost. Simply use an app on a smartphone to make the item ring so you can find it in a flash.
Get the Tile Mate - Key Finder. Phone Finder. Anything Finder on Amazon for $17.49
13. A book so that your father can pass down his life story to future generations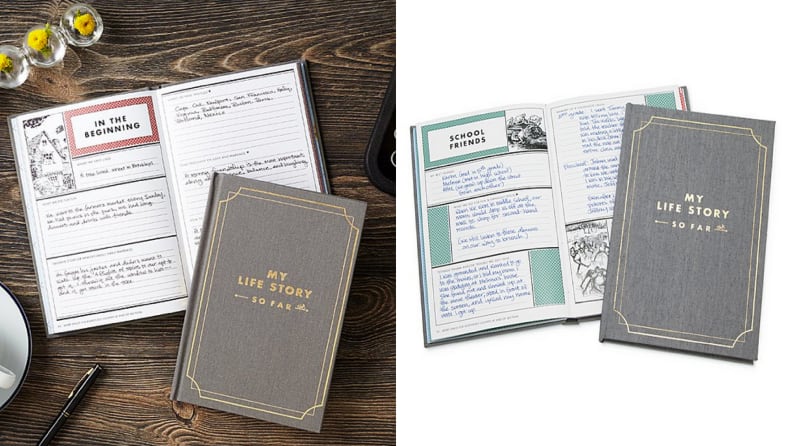 Whether your dad is 45 or 95, he has some pretty great stories to tell, and he can now write it all down with the help of this heartstring-tugging gift. "My Life Story – So Far" is filled with questions and prompts so your dad can write down his story and share it with generations to come.
Get My Life Story - So Far on Uncommon Goods for $30
14. A leveled-up pair of needle-nose pliers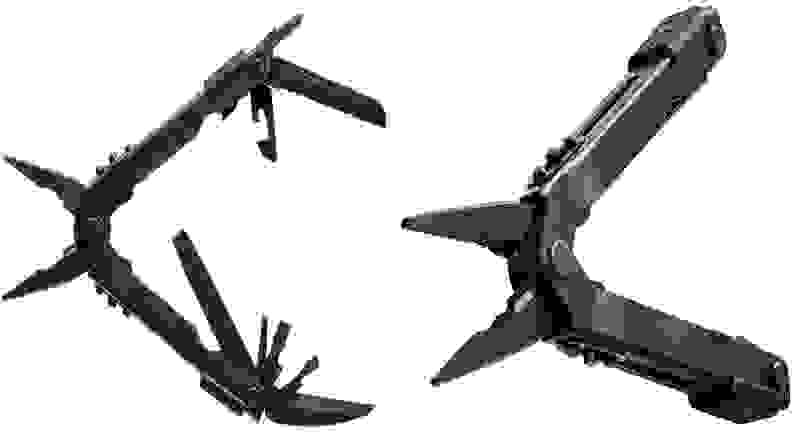 The Gerber MP600 won our Best Value Pick after testing some of the best multi-tools on the market. This mighty pair of pliers doesn't sell itself short with 14 fully-locking tools, all housed in one multitool. Aside from needle-nose pliers, there's also wire tools, cutting tools, and even screwdrivers.
Get the Gerber MP600 Multi-Plier on Amazon for $34.85
15. A gardening tool bag and handy seat in one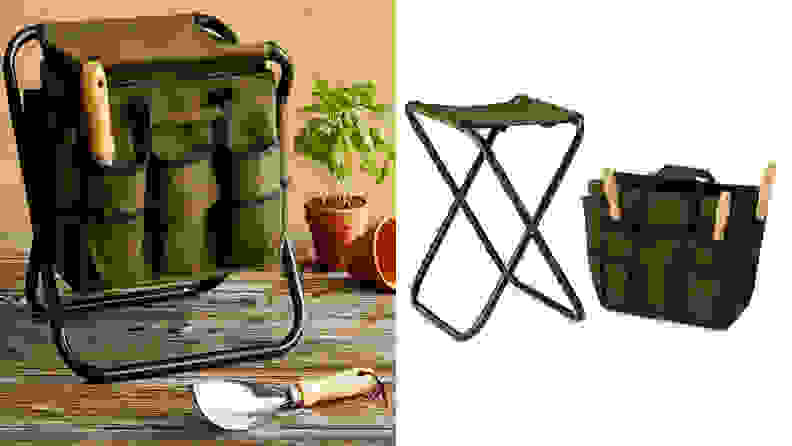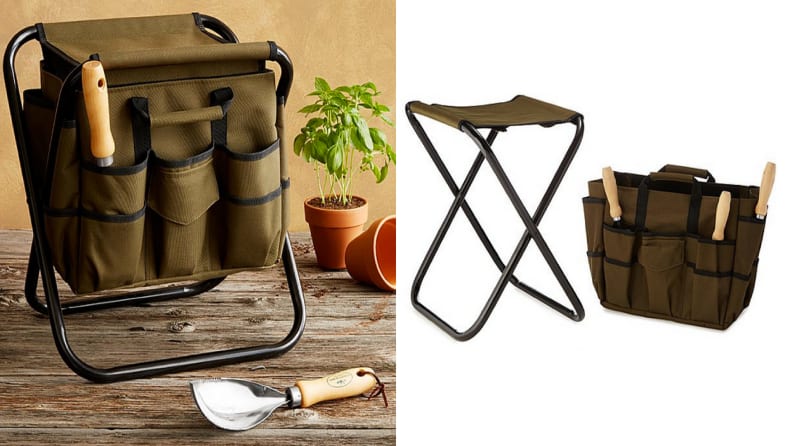 There's rarely a time when your dad isn't busying himself in the yard, pulling weeds, planting flowers, or tending to his vegetables. If you tend to see him go back and forth to the garage a million times for supplies, get him this handy-dandy Gardener's Tool Seat, which has a bag for tools and even transforms into a comfortable seat for when he needs a break.
Get the Gardener's Tool Seat on Uncommon Goods Starting at $30
16. A gift card for the dad who loves video games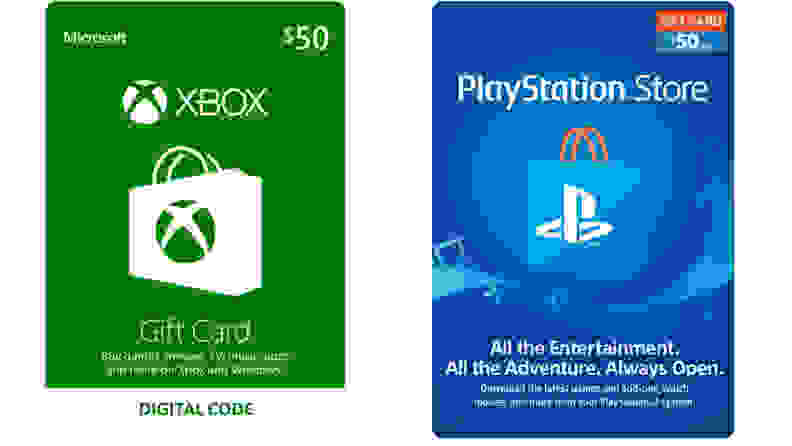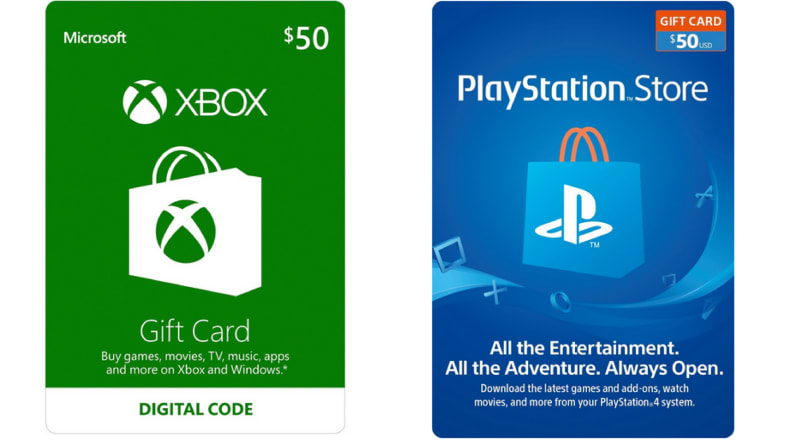 Some dads are more of the indoor variety, preferring to unwind in fanciful, challenging worlds of gaming. To encourage your dad to sit back and relax with a video game (he deserves it!), give him a gaming gift card in the amount of your choosing. An Xbox gift card, Nintendo gift card, and Playstation gift card are all great options.
17. A book that's all about Bill Murray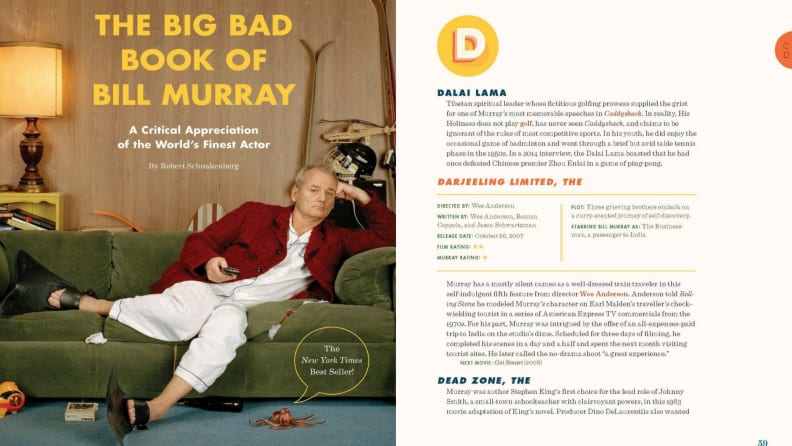 Hands-down, Bill Murray is one of the coolest people on the planet. And he's a father, too—maybe just a quirkier version of your dad. To show your dad how cool you think he is, gift him with The Big Bad Book of Bill Murray, which details Bill's entire life and career.
Get The Big Bad Book of Bill Murray in Paperback on Amazon for $15.60
18. A tool set for weekend projects
A man can never have enough tools, right? With that spirit in mind, give your dad this portable tool set from a trusted brand. It comes with a level, tape measure, hammer, and other must-have fix-it items, is lightweight, and contained in this nifty bag.
Get the Craftsman 23PCS Homeowner Tool Set on Sears for $19.99
19. A portable table tennis set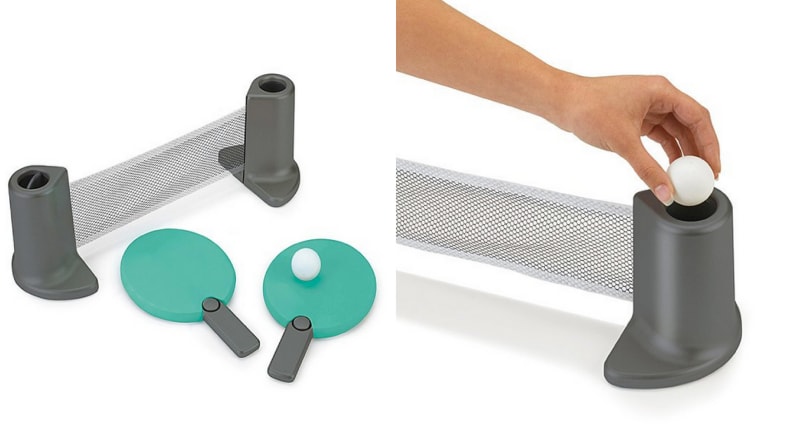 Here's a gift that's ideal for the highly-competitive dad. This table tennis set can be pretty much set up anywhere with a retractable net, adjustable paddles, and two ping-pong balls, encased in a go-anywhere mesh bag. Make Father's Day extra special this year by challenging him to a game or two.
Get the Portable Table Tennis Set on Uncommon Goods for $39.95
20. A travel-friendly men's skincare set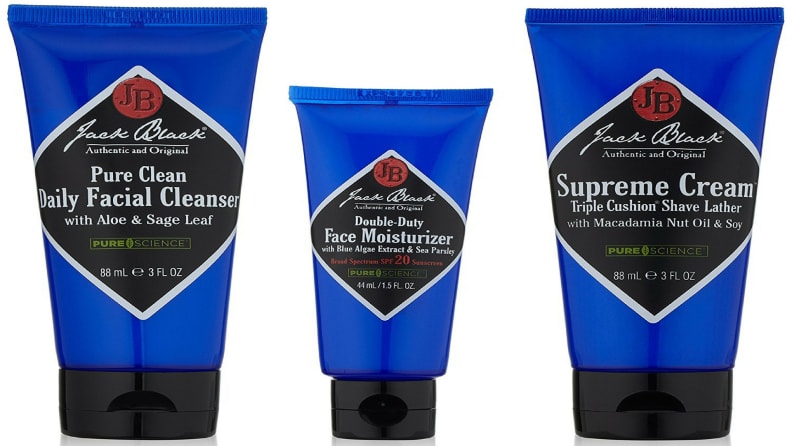 Your dad may not always be thinking about his skincare, but as he gets older, he probably should. Get him started with a kit that's perfect for when he's on-the-go. These natural products from Jack Black come in travel-ready sizes and include an all-over wash, conditioning shaving cream, moisturizer, and deodorant, and they come in a black travel bag.
Get the Jack Black Grab & Go Traveler on Sephora for $45
Prices are accurate at the time this article was published, but may change over time.