Every cook should have a great chef's knife. It's a go-to tool for cutting everything from vegetables to meat, capable of tackling all your slicing, chopping, and mincing needs. The right knife can feel like an extension of your arm, an all-purpose slicing machine. With it, you can chop anything.
But how do you know which knife is right for you? There are a dizzying array of options, and it can be hard to know where to begin.
With this in mind, we selected 15 knives from all price points to find their strengths and weaknesses. We put them in the hands of a trained chef (yours truly) to test how well each knife could tackle the most common kitchen tasks. At the end of the testing, we came away with some solid recommendations: a high-quality chef's knife capable of any kitchen task (the winning Zwilling Pro 8" Chef's Knife(available at Amazon)), a slightly more specialized knife for experienced cooks, and a value knife that went edge-to-edge with some of the more expensive knives.
Updated January 05, 2018
Advertisement - Continue Reading Below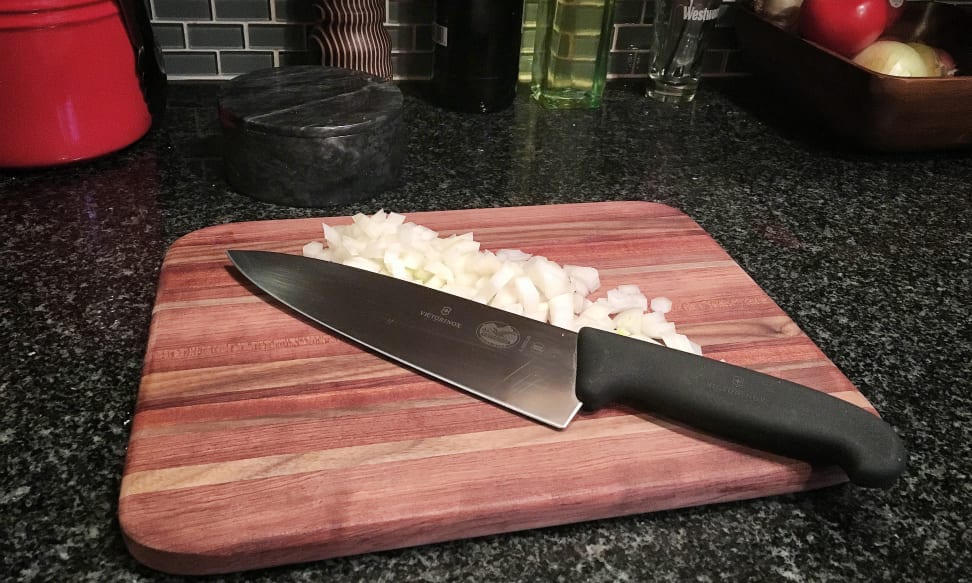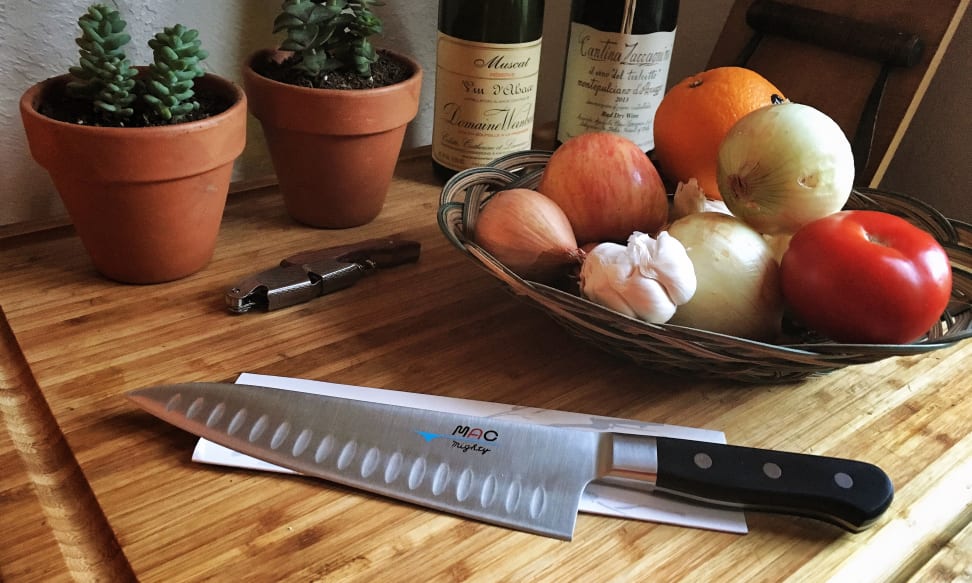 How We Tested
A good chef's knife should be able to tackle the majority of your knife work in the kitchen, so it needs to be well-rounded and capable of handling almost any task you can throw at it. We tested each knife on three major criteria: sharpness, strength, and control.
A dull knife is a dangerous knife! When your knife isn't sharp, it's more likely to bounce off food than cut through it, which could result in serious injury. To test sharpness, we put each knife to the precision work test: If it could get through tomato skin without snagging and cut basil without bruising the delicate herb, we deemed it sharp enough.
We tested strength by throwing heavy duty ingredients at each blade, seeing if it could get through butternut squash's hard exterior without sticking and slice a large block of cheddar cheese without crumbling or tilting.
Finally, we tested overall control by monitoring how the knife felt as we tackled each ingredient, assessing how the knife's weight and balance felt in our hand. We paid attention to comfort additions like beveled bolsters and curved handles and measured how the knife tackled chopping versus rocking motions.
Other Knives We Tested
Advertisement - Continue Reading Below