Home & Garden
50 perfect last-minute gifts that don't require shipping
There's still time to get a great gift.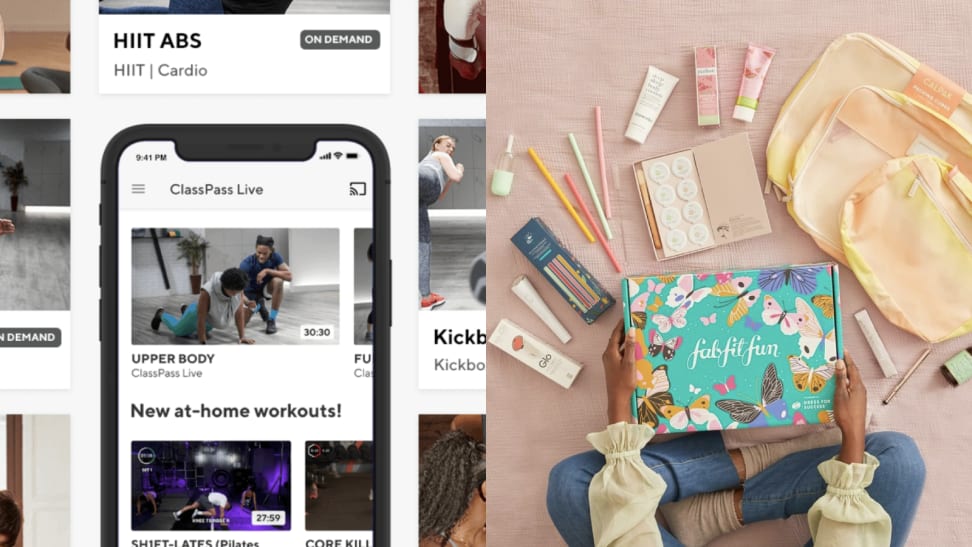 Credit: ClassPass/FabFitFun
Maybe your loved one lives across the country or maybe you won't be able to see some of your friends and family in person this holiday due to the pandemic. Fear not—you can still get something for everyone on your list with just the click of a button. The best part? There's no shipping required.
At Reviewed, we're pros at finding the best gifts at the best prices—even ones that you can have delivered or sent without ever leaving your house. Below are the 50 best gifts to buy ASAP that don't require shipping, from the best subscription boxes to gift cards that people will actually want. Some of our top picks this year include the new Walmart+ service, the cult-favorite FabFitFun box, and the ever-popular MasterClass.
1. For the person who's super busy: Home Chef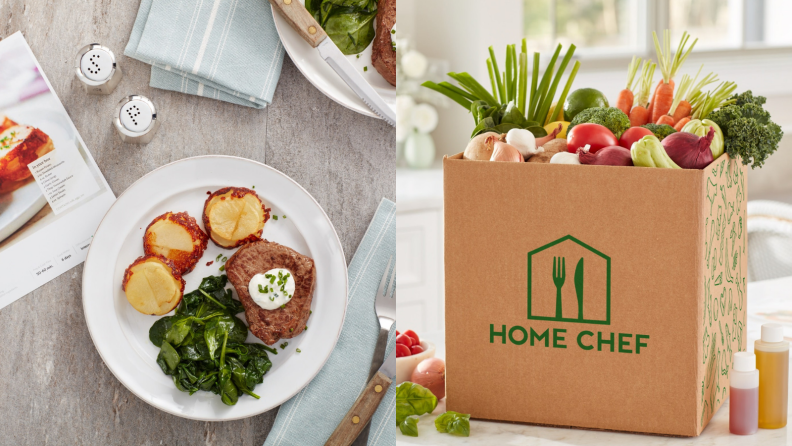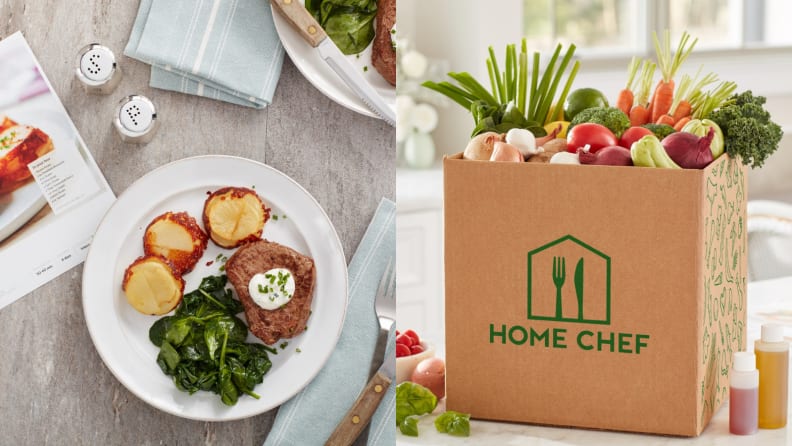 They barely have time to cook, let alone brave the crowded grocery store. That's why your friend or family member will love a Home Chef subscription. Our experts chose it as the number meal kit delivery service because it delivers high-quality, fresh ingredients and easy-to-follow recipes (that taste delicious!) straight to your giftee's doorstep.
Shop Home Chef starting at $6.99/meal
2. For the Disney fan: Disney+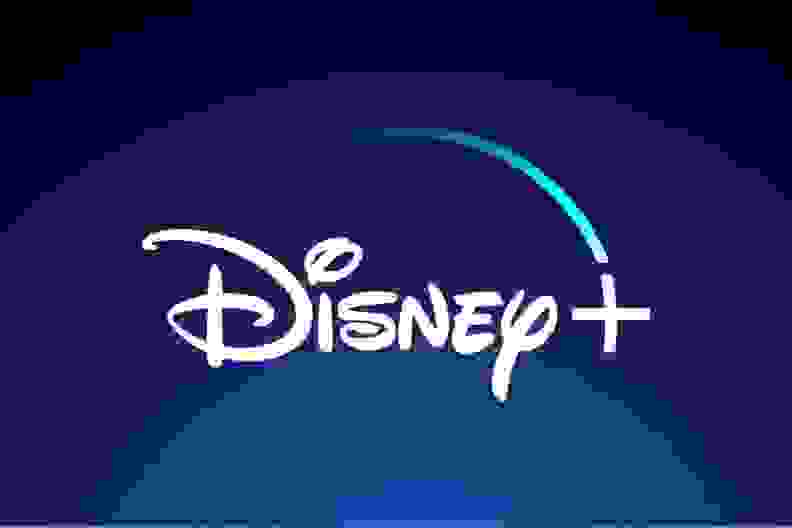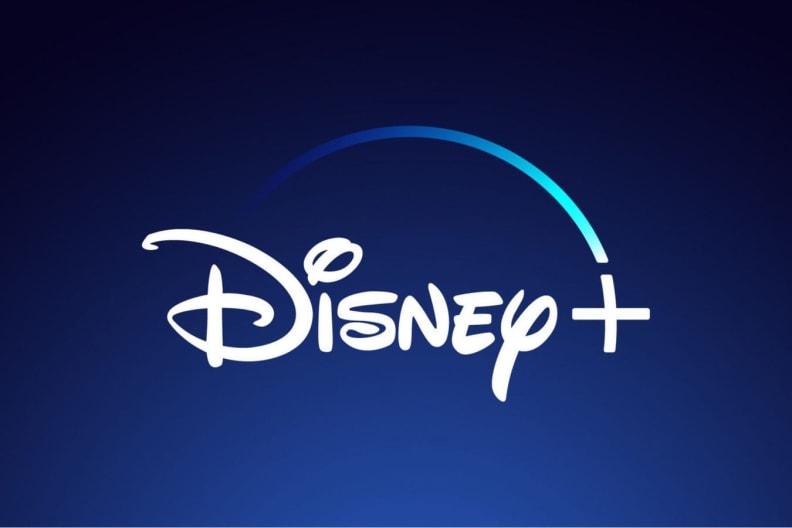 Forget Netflix—2020 has been the year of Disney+. The just-released streaming service makes a great gift for anyone who loves Disney or for anyone who's watched (and rewatched) all of their favorite shows on Netflix and are ready for something new. It has a vast library of entirely family-friendly entertainment, including animated Walt Disney classics, Pixar films, Star Wars, and Marvel movies. And you can actually get your loved one a Disney+ gift subscription, so it's easier than ever to gift one.
Give a subscription to Disney+ for $6.99/month
3. For the e-book reader: Kindle Unlimited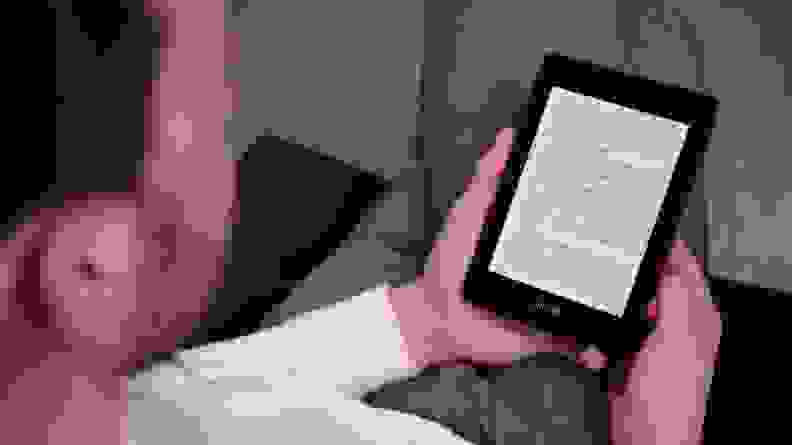 Having a book to read no matter where you are is great. Lugging around said book is not. If you're shopping for someone who could use some better—and more convenient—entertainment while they're out and about (or just lounging at home), consider a subscription to Kindle Unlimited. They'll have instant access to thousands of e-books, audiobooks, and podcasts and they don't even need a Kindle—they can use the app on any device.
Give a subscription to Kindle Unlimited for $9.99/month
4. For the adventurer: National Parks Pass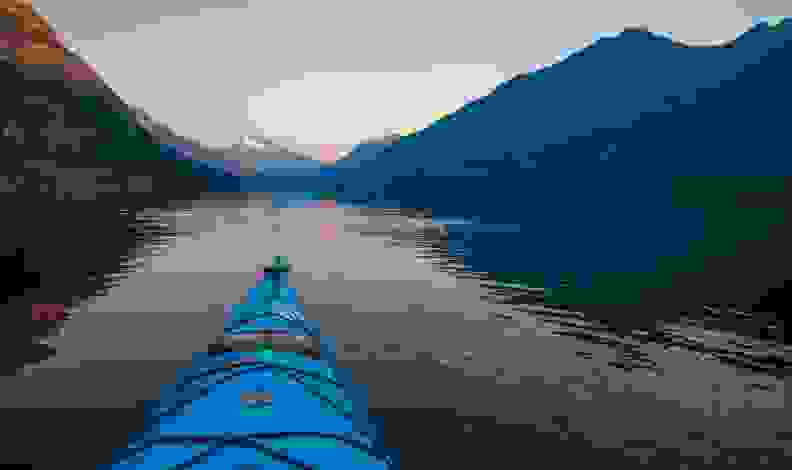 We're all experiencing cabin fever more than ever this year—so give your giftee the perfect excuse to get outside in 2021 with an annual pass to over 2,000 national parks across the country from the Grand Canyon to the Everglades. There's no limit to how many times they can use it and the pass covers your giftee plus three friends so they don't have to sightsee solo.
Get the National Parks Annual Pass from the USGS for $80
5. For the person who wants to try something new: MasterClass
MasterClass is a great gift for people of all interests and all ages. Whether someone wants to learn cooking skills from Gordon Ramsey, photography from Annie Leibowitz, or basketball from Steph Curry, they can take as many classes as they want with the All Access Pass. Our editor-in-chief tried it for himself and liked how inspiring the courses were.
Get an All-Access Pass from MasterClass for $15/month
6. For the one who hates running errands: Walmart+
Their number one pet peeve is the number of times they have to go to the store per week, whether it's for groceries, home essentials, or anything else they might need. The solution? A Walmart+ membership. With this gift, they'll get free, unlimited deliveries from Walmart each month along with other time- and money-saving perks like fuel discounts and mobile scan and go while they shop.
Get a Walmart Plus Membership from Walmart for $12.95/month
7. For the person who never misses a workout: ClassPass
Spin, yoga, pilates, oh my! No matter what workout your giftee is into, they'll likely be able to find it on ClassPass. The app allows them to take classes at all different studios (including Orange Theory, SoulCycle, and Pure Barre) at a discounted rate using credits, so they can mix up their workouts each week. And if they don't want to go to public classes yet, there are plenty of pro trainer-led classes they can livestream from home using the app.
Get a gift card from ClassPass starting at $25
8. For the wino: Firstleaf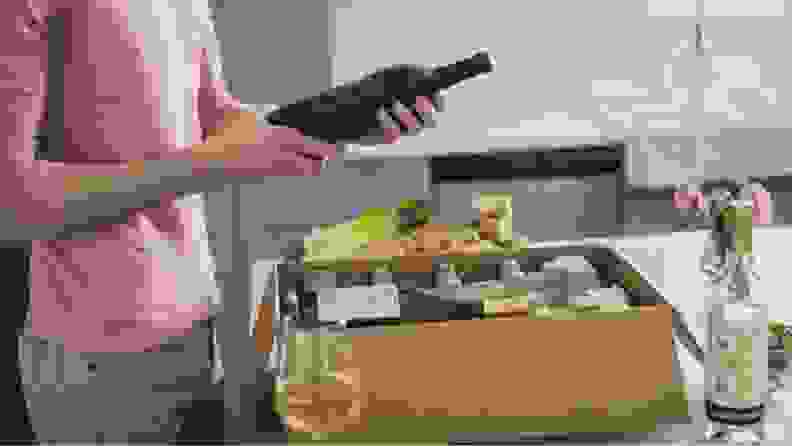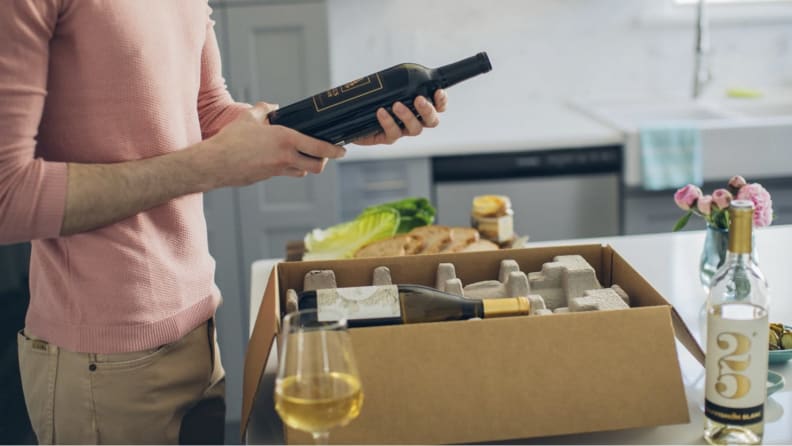 Whether it's red, white, or rose, if it can be poured into a wine glass, chances are your giftee likes it. So what will they like even more than a bottle under the tree? Multiple bottles delivered every month. That's what they'll get with Firstleaf, our favorite wine subscription service.
Get a gift card from Firstleaf starting at $25
9. For the makeup lover: Sephora Favorites Luxe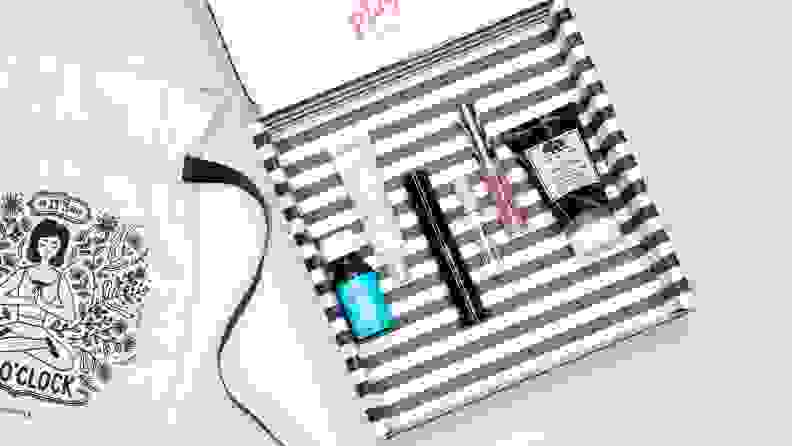 Makeup is one of the most returned Christmas gifts. Yikes. If you have a beauty buff on your list, get them one of these curated boxes from Sephora instead. Of all the beauty boxes we tried, Sephora's is our favorite because it gives you a variety of samples of super high-end products along with in-store perks and helpful tutorials.
Get a Sephora Favorites Luxe Set from Sephora starting at $10
10. For the dog parent: BarkBox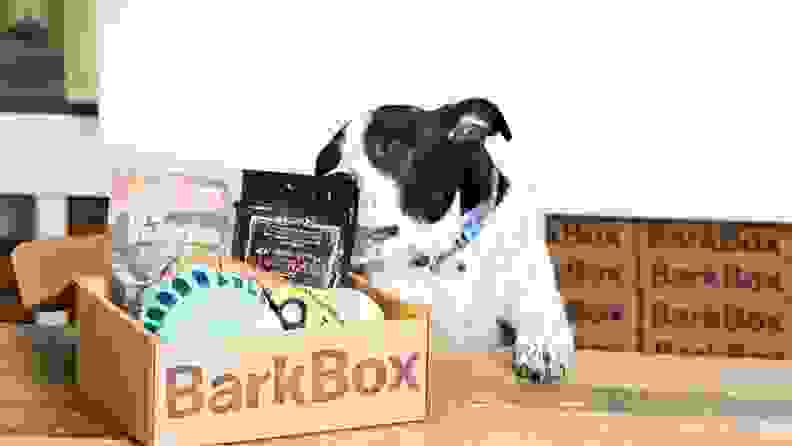 According to one study, more people buy gifts for their dogs than their coworkers. If someone on your list is probably guilty of the same, help them spoil their four-legged friend with BarkBox. The subscription service delivers a box of treats, toys, and other dog accessories to your giftee each month, so both they and their pup will be happy.
Give a subscription to BarkBox starting at $35/month
11. For the bibliophile: Book of the Month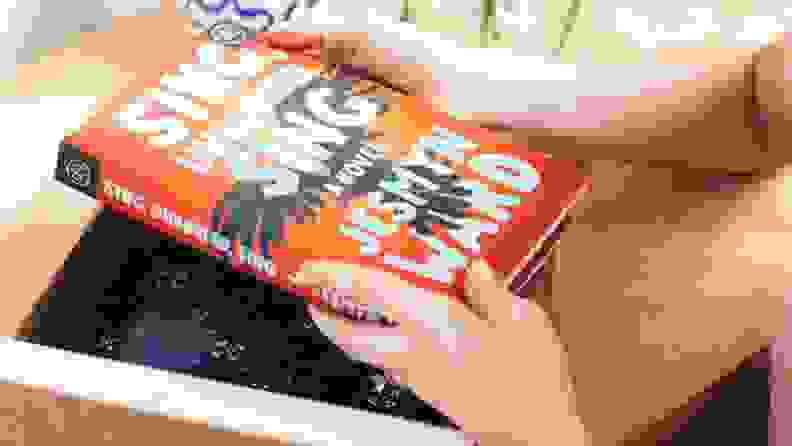 There are people who love Kindles and then there are people who love holding real books. If anyone on your list falls into the latter category, gift them a subscription to Book of the Month. It's exactly what it sounds like: They'll get up to five books per month, chosen from a vast library of everything from the latest best-sellers to literary classics.
Give a subscription to Book of the Month starting at $49.99/3 months
12. For the person who spends all their money at Starbucks: Counter Culture Coffee
If the first words out of their mouth when they wake up in the morning is "where's my coffee," they could benefit from Counter Culture. It's the best coffee subscription we've ever tried because it will ship high-quality, fresh-roasted coffee beans straight to their door and even lets them customize their blends based on their tastes. It's much more exciting than handing them a Starbucks gift card (again).
Give a subscription to Counter Culture Coffee starting at $14.18/month
13. For the person with a green thumb: The Sill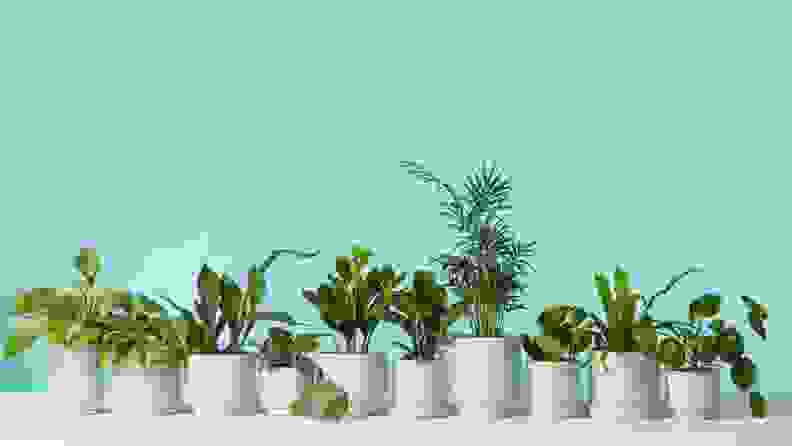 Plant parents rejoice! If your giftee is obsessed with houseplants, succulents, tropical plants, or all of the above, they'll definitely appreciate a subscription to The Sill. We recommend the plant delivery service because it has such a large variety of plants to choose from (like monsteras, ferns, and even pine trees) and will deliver them safely and healthily to your giftee's home each month.
Get a live plant from The Sill starting at $20
14. For the music buff: Spotify Premium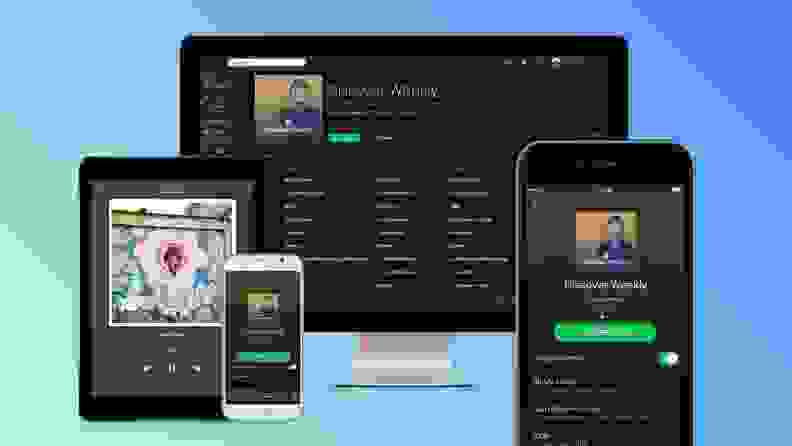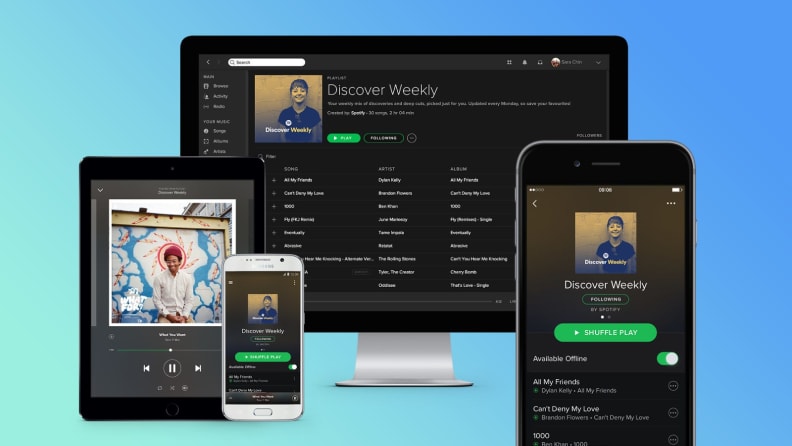 We all have that friend who's constantly sending us new music to listen to and is rarely ever not wearing headphones. The best gift to give them this year? A premium subscription to Spotify. They'll have access to millions of songs (completely ad-free!) that they can listen to on any device, anywhere.
Give a Spotify gift card from Amazon starting at $60
15. For anyone who likes saving money: Amazon Prime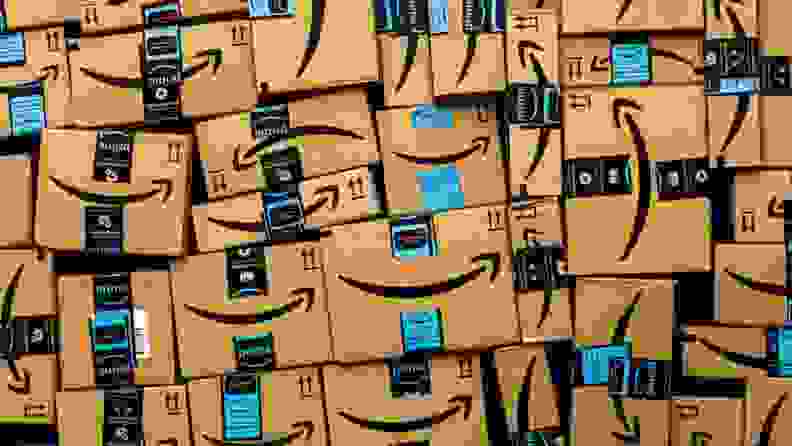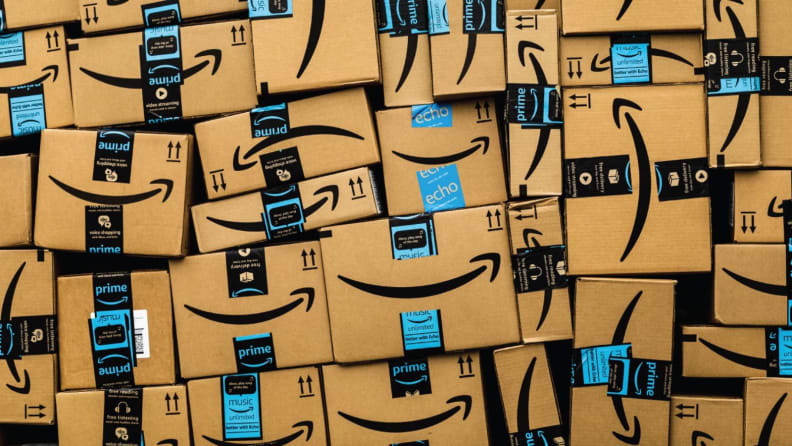 If there's anyone on your list who doesn't yet have Amazon Prime, please help them join the 21st century by gifting them their own membership. Not only will they get access to some of the best deals throughout the year (looking at you, Prime Day!) but they'll also get the free next-day shipping and exclusive video content that makes Prime really worth it.
Get a one-year Amazon Prime Gift Membership from Amazon for $119
16. For the hopeless romantic: Bouqs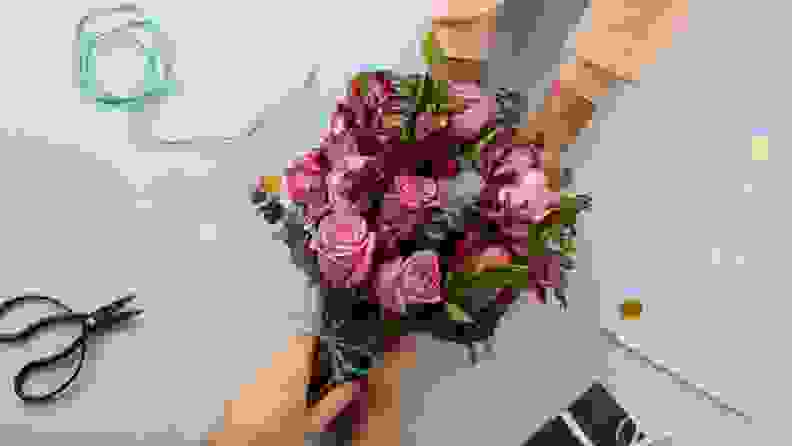 Why settle for the occasional bouquet of flowers on cliche holidays when you could have one every month? That's what your friends or family will get if you gift them a subscription to Bouqs. You can choose the frequency that they'll receive their blooms (as often as once a month!) along with the type of flowers they'll get, from playful sunflowers to romantic roses.
Give a subscription to Bouqs starting at $36/month
17. For the person who loves a cuppa: Sips by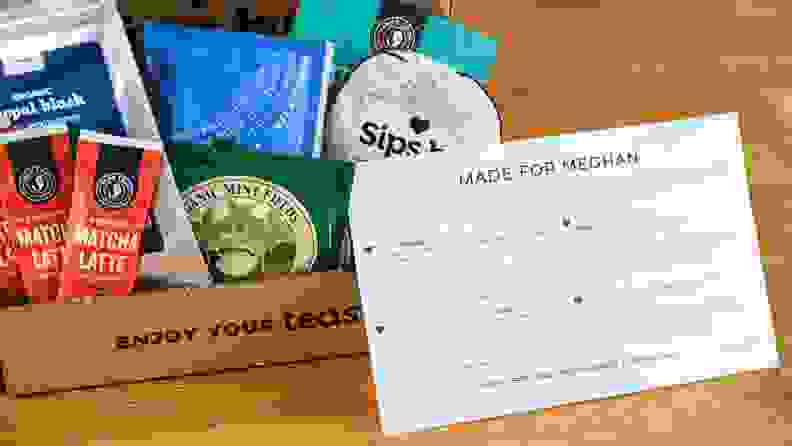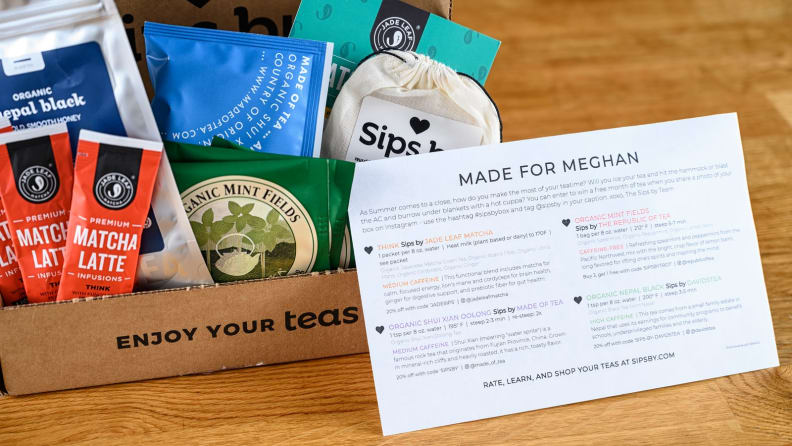 Sure, the tea lover in your life might like yet another Starbucks gift card—but they'd like a subscription to this monthly tea box even more. According to one of our editors who tried it out (and loved it!), the best part about Sips by is the variety. She says she was able to try more tea in three months than in her whole life and discovered new flavors and brands that she otherwise wouldn't have.
Give a subscription to Sips by starting at $15/month
18. For the person who always wants to grab drinks: Tippsy Sake
Your giftee's favorite hour is happy hour—and with Tippsy Sake, they can have said happy hour at home. The subscription service will deliver them three bottles of high-grade sake each month (even ones you can't find in stores!) from different breweries across Japan. We tried it for ourselves and found it to be a fun, creative alternative to just another bottle of wine or six-pack of beer.
Give a subscription to Tippsy Sake starting at $99/box
19. For any woman in your life: Billie Razor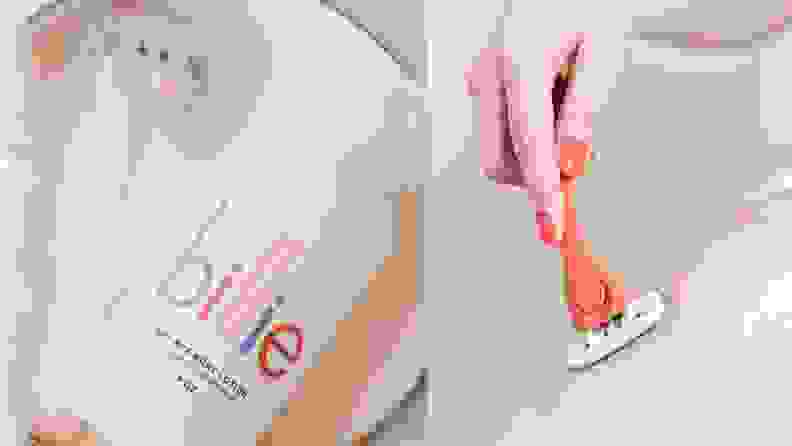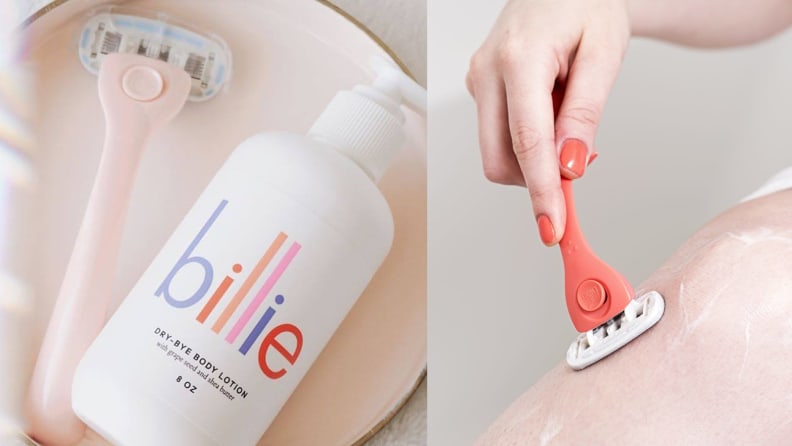 Chances are high that you've seen an ad for the Billie razor on social media. But is the trendy razor really worth the hype (and worth gifting to anyone on your list)? Yes, according to our experts who put it to the test. They love that the razors—which will be delivered to your giftee each month—are great quality and deliver that smooth shave that we all want.
Give a subscription to Billie starting at $9/month
20. For the person with a serious case of wanderlust: Airbnb gift card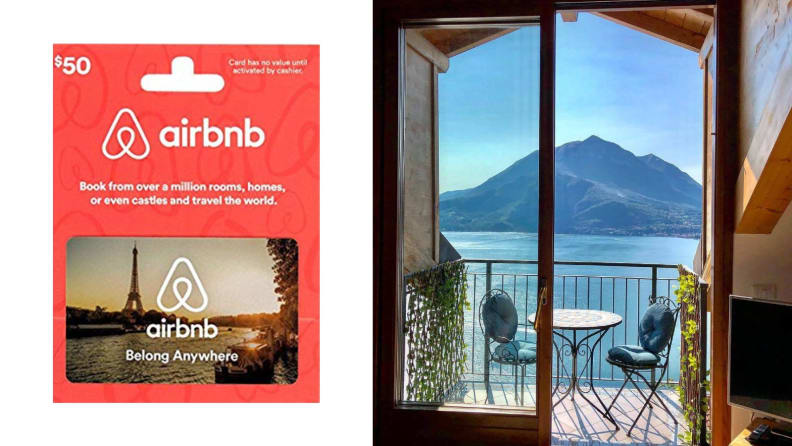 You might not be able to fund an entire vacation for the travel addict on your list but you can fund their accommodations with an Airbnb gift card. They'll be able to use it to book anything from a cozy cabin in the mountains to a chic bungalow by the beach. Bonus: It's the perfect way for them to get away, social distance-style.
Get an Airbnb gift card from Airbnb starting at $25
21. For the meat lover: Crowd Cow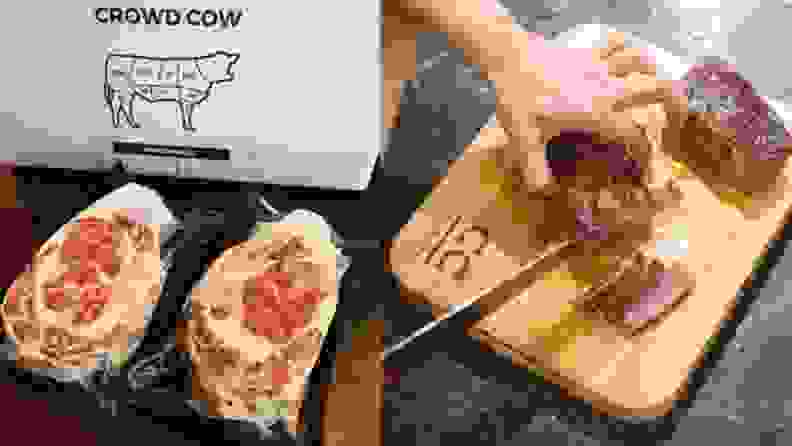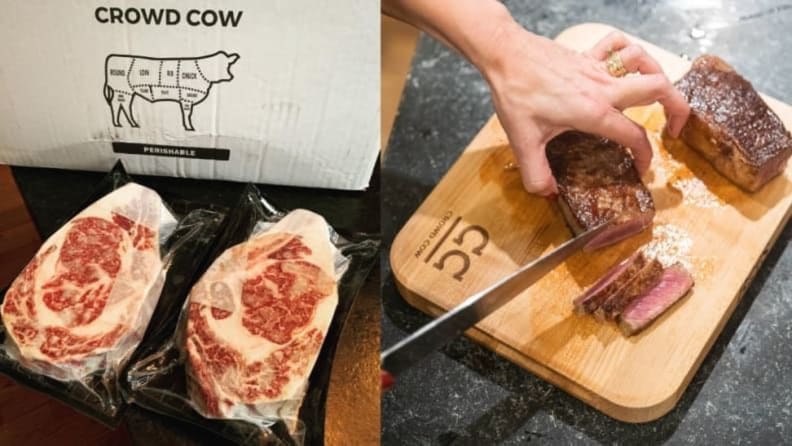 Burgers, steak, wings—if it's meat, they'll eat it. Make them the happiest carnivore this holiday with a subscription to a meat delivery service like Crowd Cow. I've used Crowd Cow myself and am obsessed with how convenient it is and how delicious and high-quality all of the meat is. One of the best parts is that Crowd Cow only sources its products from independent ranchers and farmers who raise their livestock in a sustainable and ethical way without any added hormones or unnecessary antibiotics.
Get a Gift Box from Crowd Cow starting at $38
22. For the one who likes everything extra spicy: Fuego Box
If your giftee is of the belief that everything tastes better when it's drenched in Sriracha, then a hot sauce subscription box is the gift for them. Fuego Box is one of the most popular options, thanks to its wide variety of small-batch craft hot sauces in everything from mild to "pain-seeker." They will get three bottles delivered every month plus a tasting notebook so they can keep track of all their favorites.
Give a subscription to Fuego Box starting at $27.95/month
23. For the person who's always ordering takeout: DoorDash or GrubHub gift card
Mexican, Italian, Chinese—it doesn't matter what the cuisine is. If your giftee doesn't have to cook it, they'll take it. Help them save money on their takeout addiction with a gift card to a food delivery service like GrubHub or DoorDash. They'll be able to choose whatever their heart—or rather, their stomach—desires come Friday night.
24. For the trendsetter: FabFitFun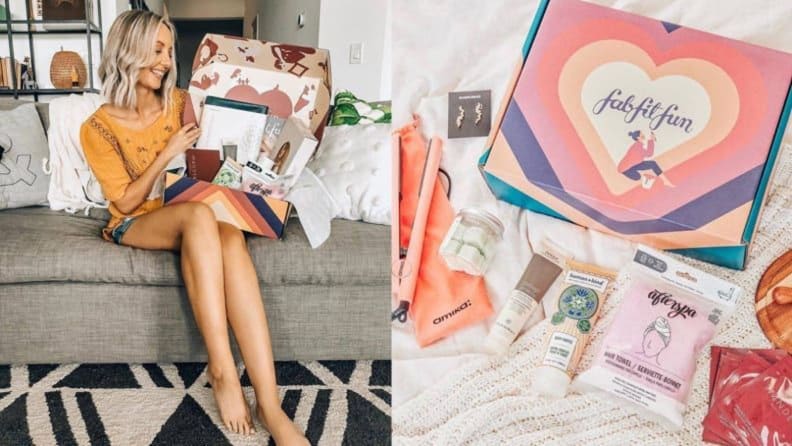 What do you get the woman who already has everything? A subscription to FabFitFun, of course. One of our staff members tried out the subscription box that's all over social media and says that it gave her a chance to try out new products that she otherwise might not and that it was a really fun and unique experience. Some of the things she got in her boxes, for instance, were a Kate Spade lunch tote, a deep relax roller ball, a hair repair cream, and even exfoliating sugar cubes.
Give a subscription to FabFitFun for $49.99/month
25. For the person who could use some self care: TheraBox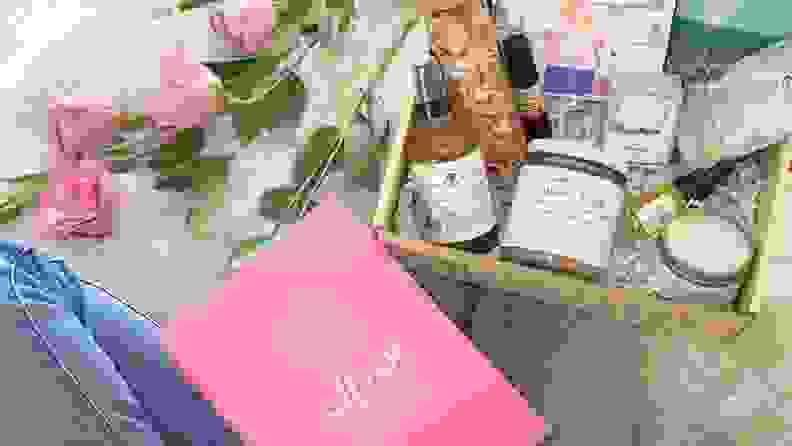 We all know that one person who's always stressed out. A.k.a. they could definitely use a subscription to TheraBox. I've used TheraBox and love the variety of selfcare, beauty, and wellness goodies you get in every box, from bath soaks to face masks to essential oils. They'll feel way more relaxed in no time.
Give a subscription to TheraBox starting at $34.99/month
The product experts at Reviewed have all your shopping needs covered. Follow Reviewed on Facebook, Twitter, and Instagram for the latest deals, reviews, and more.
Prices were accurate at the time this article was published but may change over time.