The Best Coffee Subscriptions of 2019
By Ben Keough, Updated January 02, 2019
Coffee is what you make of it. For one drinker, it's a disposable commodity that comes in K-cups; for another, it's a lovingly executed daily ritual.
If you're the kind of person who owns a gooseneck kettle and weighs out coffee in grams, chances are you're constantly on the hunt for good beans. That's where coffee subscriptions—like our favorite, MistoBox (available at MistoBox for $19.95)—can fill a real need. These services deliver a constant stream of new and interesting beans, and the best of them tailor the deliveries to ensure the coffee you get produces the flavors you want.
But there's no one-size-fits-all: whether you prefer a specific roaster like Blue Bottle, Stumptown, or Verve, or perhaps you want a service that collects coffee from independent roasters. For the truly adventurous and coffee-obsessed, some services even provide blind tastings designed to help you expand your palate.
I considered a total of 27 different subscription services and ultimately tried seven of them, each of which take a slightly different approach to delivering fresh coffee to your doorstep. All of them brought me delicious coffee, but some definitely went above and beyond.
Here are the best coffee subscriptions, in order:
MistoBox
Angels' Cup
Driftaway Coffee
Blue Bottle
White Tale
Atlas Coffee Club
Craft Coffee
Advertisement - Continue Reading Below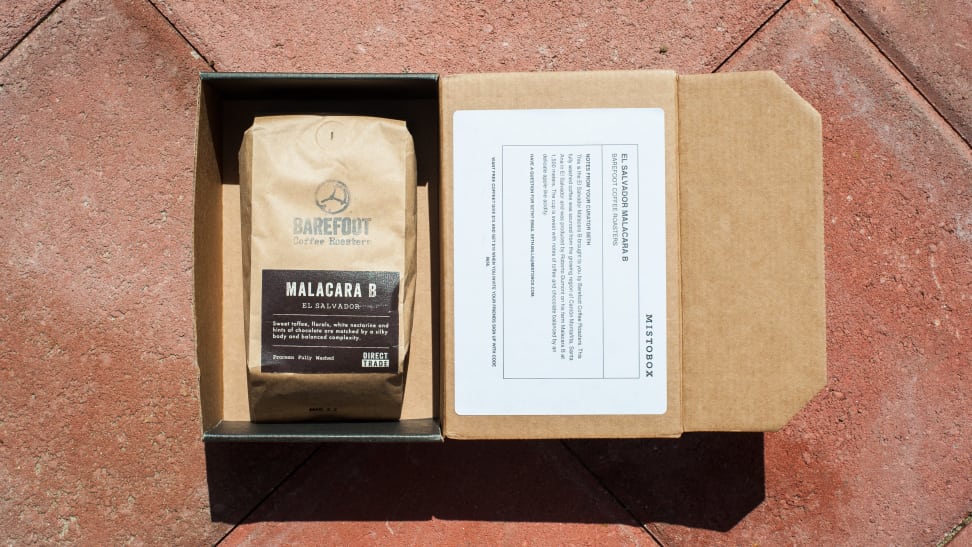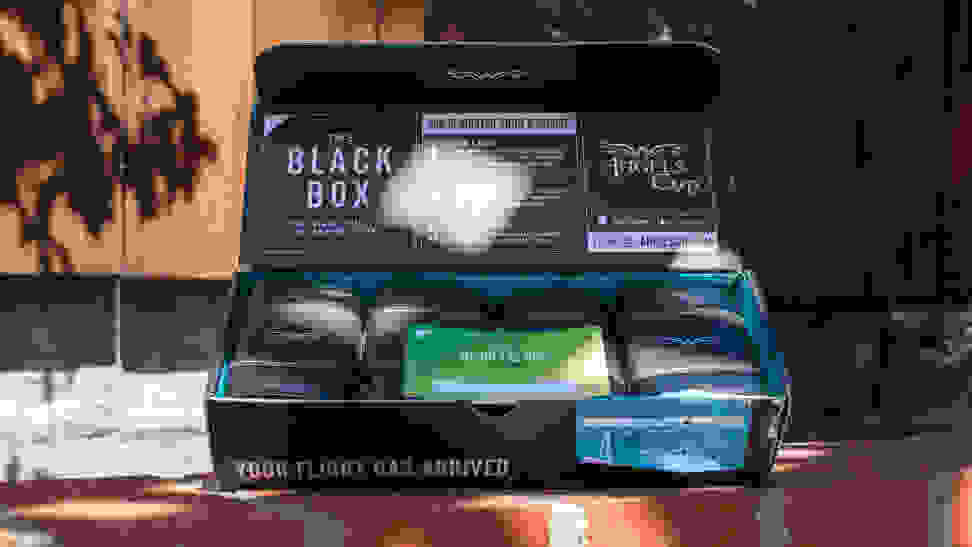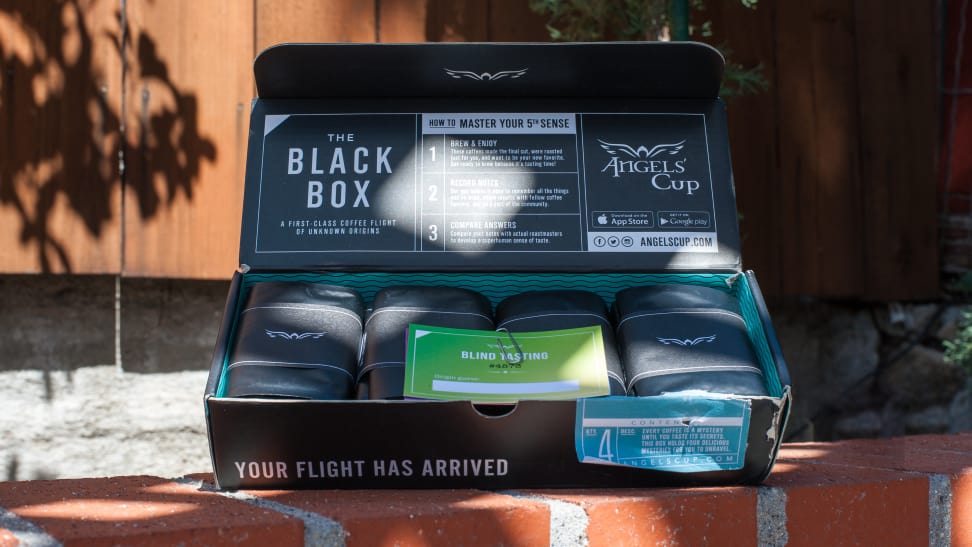 Who Am I?
I'm Ben Keough, and I've been testing and writing about consumer tech and home goods for more than a decade. I previously served as Reviewed's Editor in Chief of News and Features, where I covered everything from new oven announcements to cutting-edge developments in digital camera sensors. For the last year, I also owned and operated the number-one rated specialty coffee shop in Da Nang, Vietnam's third-largest city. There, I converted my love for drinking coffee into a passion for making coffee, and learned what it takes to produce a perfect cup. I visited coffee farms, participated in cuppings, and selected beans for commercial use.
How I Tested
It's difficult to scientifically test the quality of coffee, since taste is ultimately subjective. With that in mind, I didn't rate these services on the quality of the coffee they delivered (although all of them delivered very good to excellent coffee, according to my palate). However, there are still plenty of factors that make one coffee subscription service superior to another.
Off-roast time—the amount of time that elapses between roasting and delivery—is incredibly important. Since coffee begins to lose flavor and aroma almost immediately after roasting (even in a sealed bag), quick delivery is essential if you want to taste each bean at its peak. So I kept detailed logs of roast, shipping, and delivery dates, which gave me a good picture of how quick and reliable each service is overall.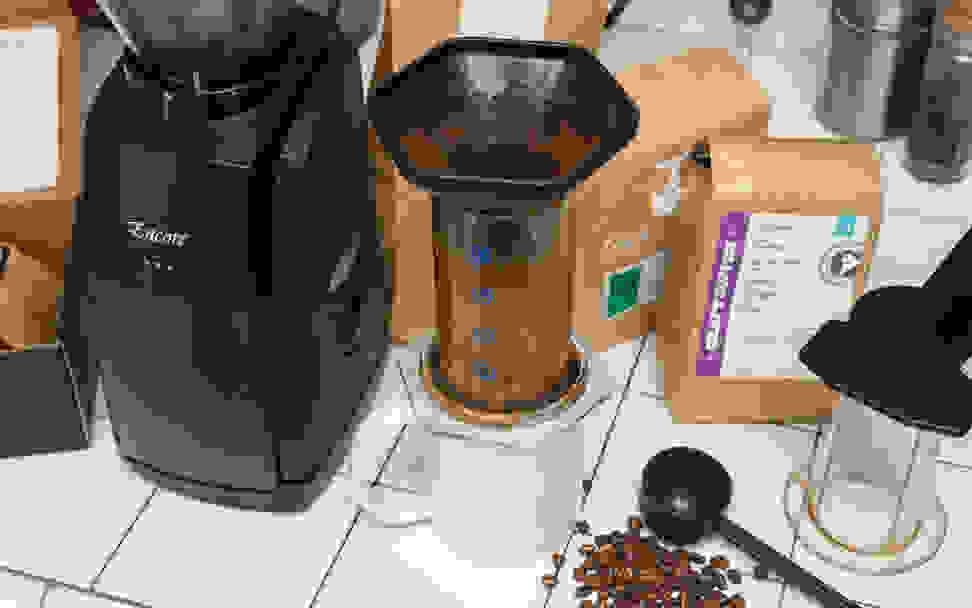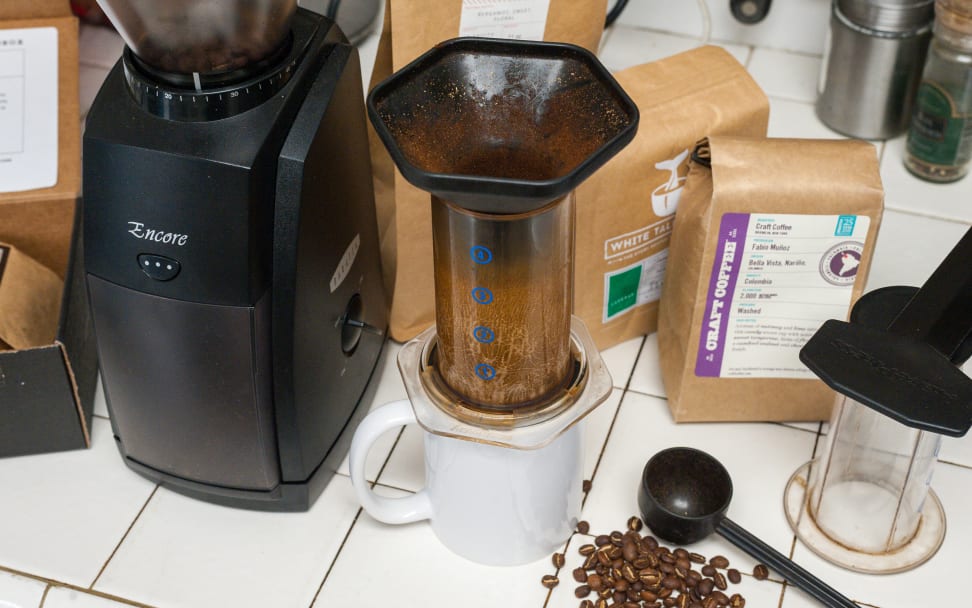 I also tested to see how customizable the subscription is, and how well it tailors subsequent deliveries to your taste. Ideally, a subscription service should learn what you like and don't like, and after a while deliver perfect matches on a regular basis. Some services go further in this regard than others, and some—like Angels' Cup—use an entirely different approach that completely bypasses user feedback.
Customer service is also key, so I sent a question to each company and kept track of how long it took them to respond and how polite, personable, and informative their replies were. I took stock of the instructional material included with each shipment. Some subscriptions provide only the bare-bones stats for each coffee—country, varietal, tasting notes, and altitude—while others go much deeper, detailing the stories of the farmers who grew the coffee, the history of the region, and the sourcing process.
For each subscription I tested, I signed up anonymously (to prevent the companies from treating us differently than regular customers) and received two rounds of deliveries, to ensure that the results were repeatable and to test whether the service learned from my feedback.
Subscription Pricing
Pricing varies widely between subscriptions. Some offer discounted rates for customers who pay up front for a number of deliveries in advance. Others offer gift subscriptions that are sometimes (but not always!) less expensive than per-delivery orders.
In the chart below, we break down the typical cost for each subscription mentioned in this guide for single deliveries, plus 3 months, 6 months, and 12 months of deliveries at the most advantageous rate.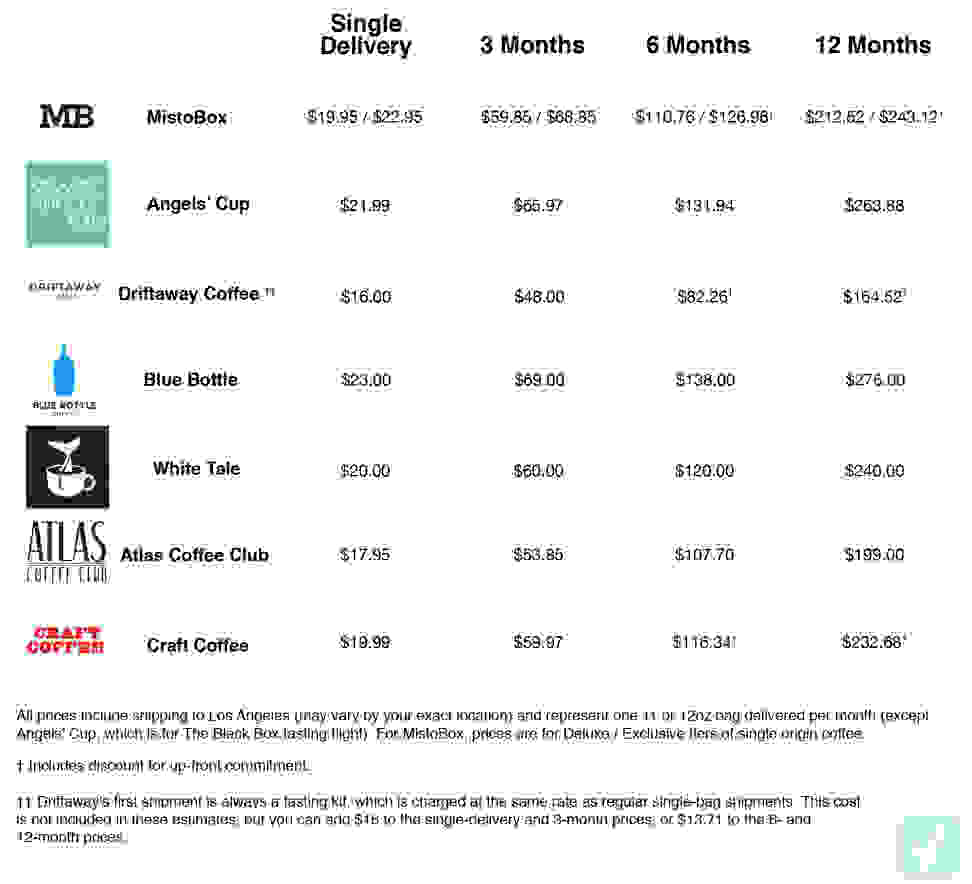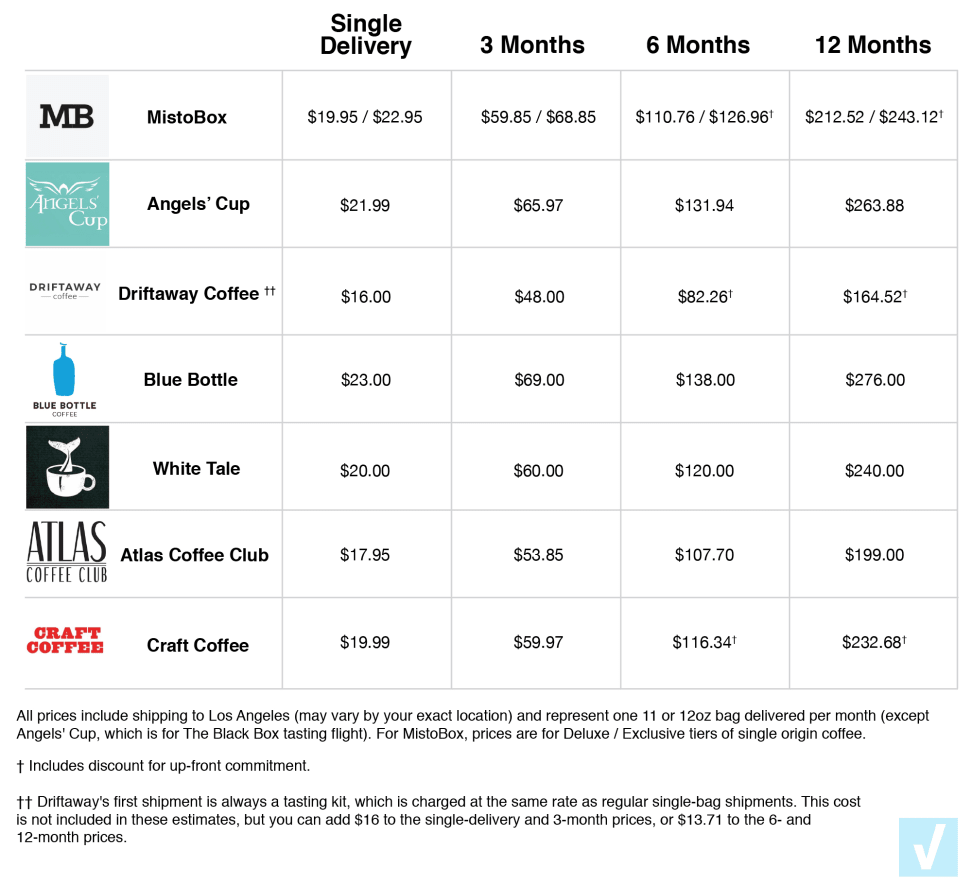 ---
Other Coffee Subscriptions We Tested
Advertisement - Continue Reading Below