Home & Garden
How to cool down during a heat wave
Beat the heat with these tactics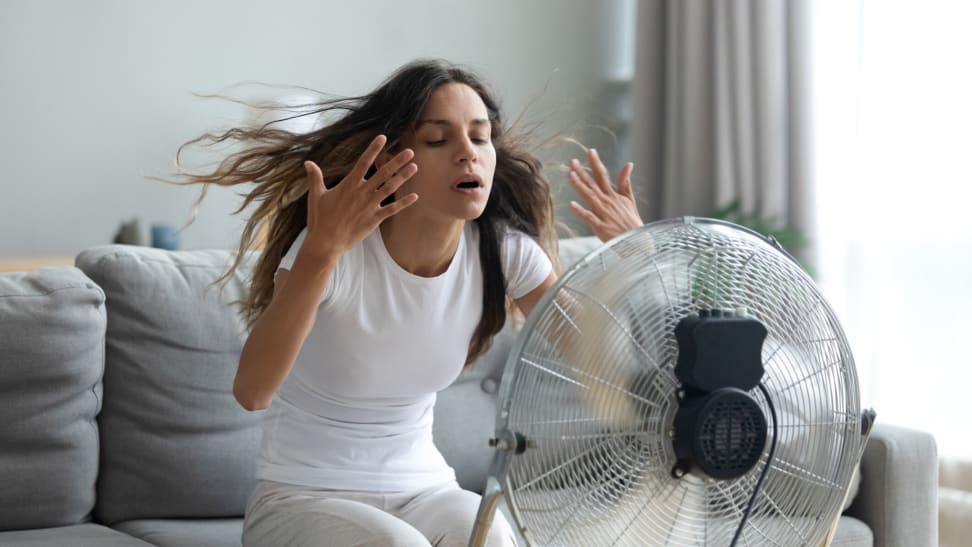 Credit: Getty Images / Fizkes
Humid and balmy days are what make summer feel like summer, right? But when a heat wave strikes summer fun can become uncomfortable and even dangerous.
This doesn't mean you can't manage the effects of high temperatures, if you're prepared with know-how and the right items on-hand. Whether you're working out outdoors or just trying to fall asleep, here's how to beat the heat.
Fans and air conditioning cool down your house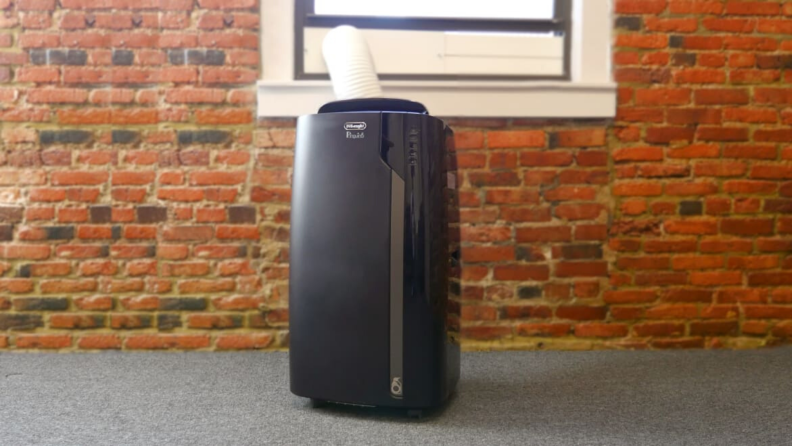 Don't worry—your home can become a cool retreat, even if you don't have central A/C.
Portable air conditioners and window units both provide cold air and temperature control when you need it. We tested the De'Longhi Pinguino PAC and thought it did a great job cooling down a large room. But if you have a smaller space, or you just need to cool down your bedroom in an apartment, we recommend checking out more affordable window units that can do the job.
A dehumidifier is also key in reducing the feels-like temperature in your home. Humid air tends to feel much hotter than dry air, so investing in a dehumidifier—or, a portable A/C unit with a built-in dehumidifier—isn't a bad idea.
For a proactive tactic, window films and blinds can block out sunlight before it enters, keeping the heat from the sun outdoors.
Hydration is essential to staying cool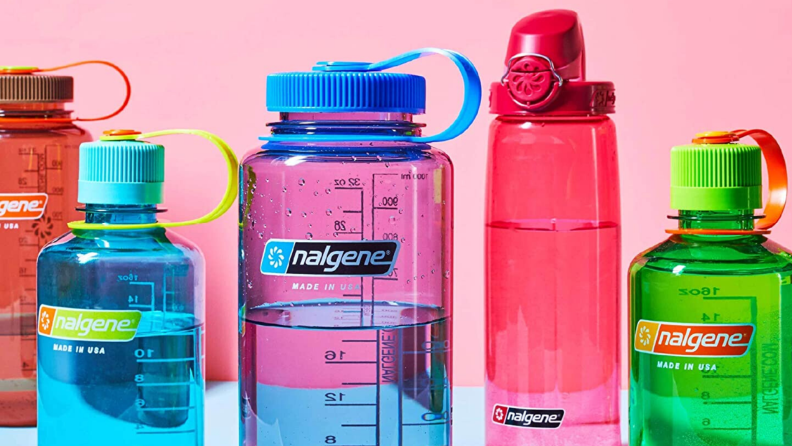 One of the most obvious yet often overlooked ways to cool down is by staying hydrated. Experts say if you feel thirsty, you're already dehydrated. The CDC recommends drinking water before, during, and after activities. This way, it's easier to stay consistently hydrated throughout the day.
Additionally during a heatwave, limit your caffeine intake and avoid alcohol, as these are both dehydrating to the body. You can also increase your intake of water-based fruits and vegetables, like melons and leafy greens, to keep your hydration going—this helps your body temperature regulate in hotter environments.
One of our favorite water bottles is the Nalgene Tritan wide-mouth bottle. Nalgene bottles are BPA free, sturdy, and come in a variety of summer-inspired colors.
Cold water chills your whole body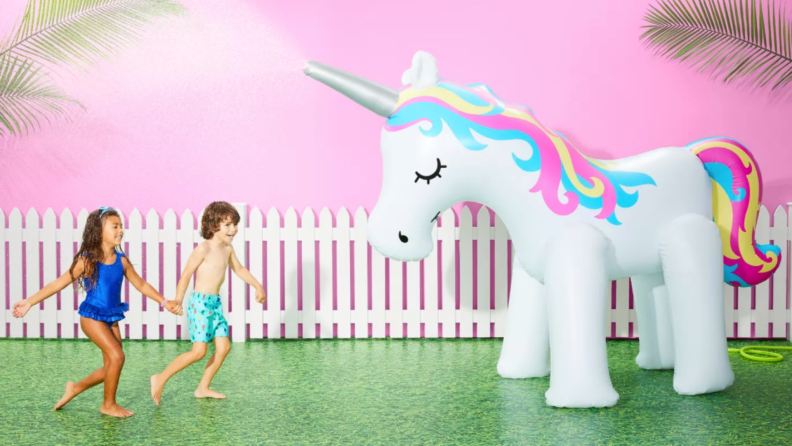 Sometimes, the best solution to heat and humidity is simple cold water. Along with staying hydrated and regularly drinking water throughout the day, actually wading in some cold water—like a lake, pond, ocean, or pool—just feels good (and makes it feel more like the summertime, too).
With most of us spending the summer at home in our own backyards, sprinklers, waterslides, and inflatable pools are all the rage. It can be difficult to find them for sale at retailers, but keep trying. Also, this trendy inflatable pool sold at Urban Outfitters is the next best way to feel cooler while sipping ice-cold drinks with friends.
Sprinklers keep kids entertained and refreshed all day, and this 6-foot inflatable unicorn sprinkler that sprays water from its horn does the trick.
Shade offers a respite from the sun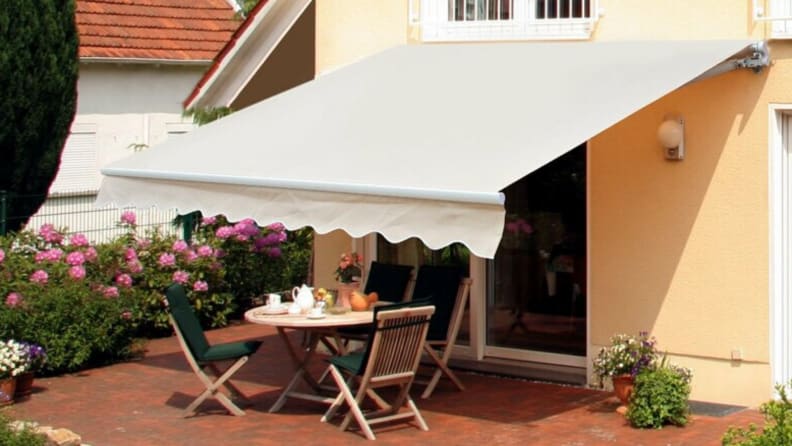 Between hot temperatures and the UV index, spending time directly in the sun can cause heat exhaustion, heat stroke, and painful sunburns.
This solar-powered patio umbrella, available at Lowe's, protects you from direct sunlight and makes relaxing on the patio much more enjoyable.
For more shade options, consider installing an awning above your deck. Similarly to an umbrella, you'll be able to spend more time outside during peak hours of the day.
Light, breathable fabrics cool down your core
What you wear in the heat makes a massive difference in how you feel.
Look toward light, breathable fabrics for your clothes, as these provide cooling relief for even the hottest days. Reviewers love this quick-drying shirt from REI for keeping you cool and dry during summer activities.
For a short sleeve version, this top-rated moisture-wicking tee sold at Amazon is loved by customers for its cooling effect that claims to activate once sweat is produced.
This quick-drying sports hat helps avoid that soaked and sweaty feel. It's an essential piece for any outdoor activities, especially since it claims to protect over 95% of UV rays.
The Chill Pal multi-style face cover is also a must-have cooling accessory that runners and hikers rave about. This cooling face cloth is worn around the neck, head, or pulse points in any way that's comfortable for you. It's even cooling enough for one reviewer to make it through a 110-degree hike in the Grand Canyon.
Personal products pack a punch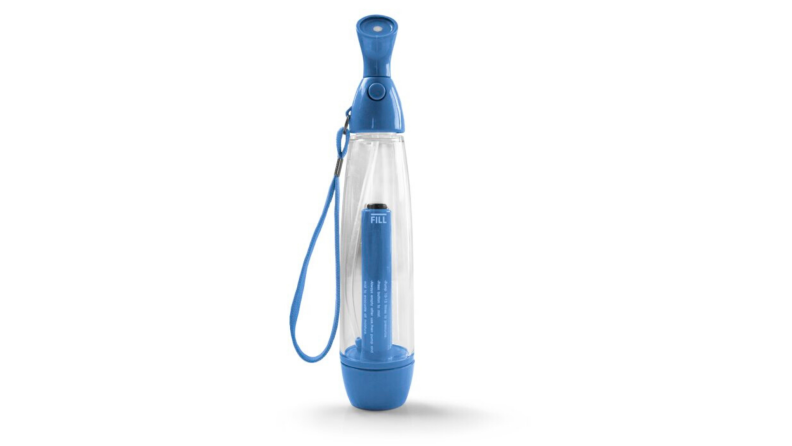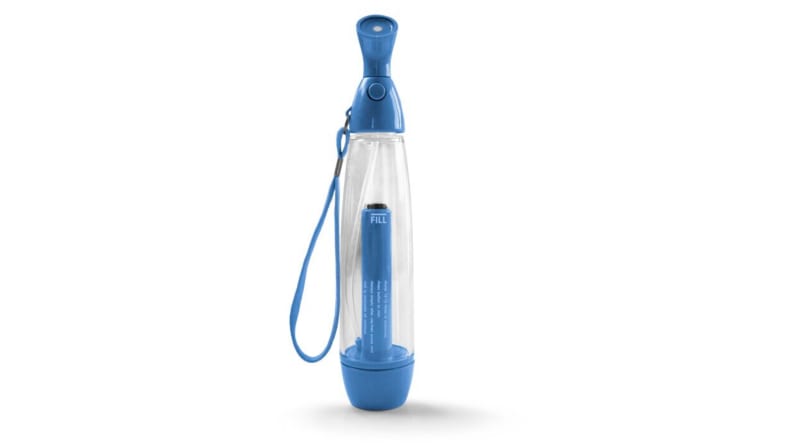 Having products to keep your skin cool, like a freezing face mask or a peppermint foot spray, on hand make handling the heat so much easier.
A personal mister delivers quick bursts of cold water, making this a go-to companion while working on your yard, hiking, tanning outdoors, or sitting in an adirondack chair on your front porch.
Fitness should move indoors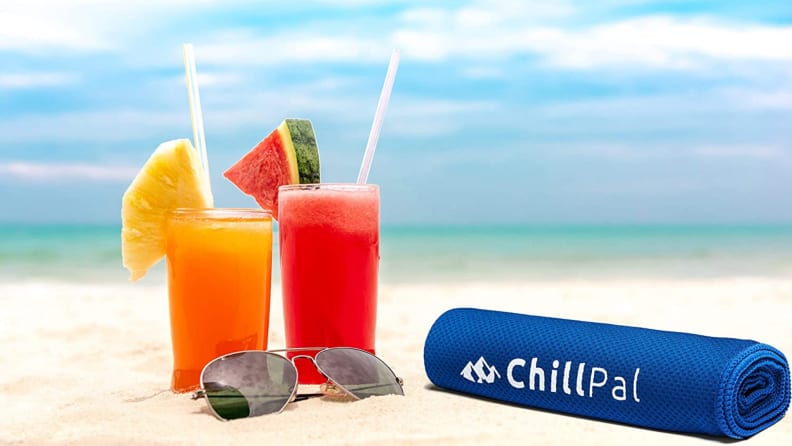 Always take caution while exerting yourself or working out in hot weather. If the temperature and heat index rises to dangerous levels that make vigorous or strenuous physical activity unsafe, move your workout into a cool, air-conditioned space.
Strenuous exercise includes jogging, running, boxing, push-ups, pull-ups, and jumping jacks, according to the CDC. Going for a relaxed walk around the block can be a safe alternative—just make sure to check the weather beforehand.
For your summer workout sessions that do take place out of doors, you'll need a towel that can keep up with the temperature. The top-rated Chill Pal Mesh Cooling Towel does exactly that—just immerse the towel in cold water and it holds onto the icy feel using its "evaporative technology."
The product experts at Reviewed have all your shopping needs covered. Follow Reviewed on Facebook, Twitter, and Instagram for the latest deals, product reviews, and more.
Prices were accurate at the time this article was published but may change over time.