Home & Garden
10 Must-Have Backyard Survival Tools For This Summer & Fall
Because the neighbor with the most toys wins
Credit:
---
This article is sponsored content and was written in collaboration with the sponsor.
---
Sweeping the patio and skimming the pool are just the start when it comes to mastering your back yard. If you want to entertain like a pro, check out these tools, appliances, and gadgets. From premium grills to smart lawnmowers, you'll be the king of the cookout this summer and into the fall!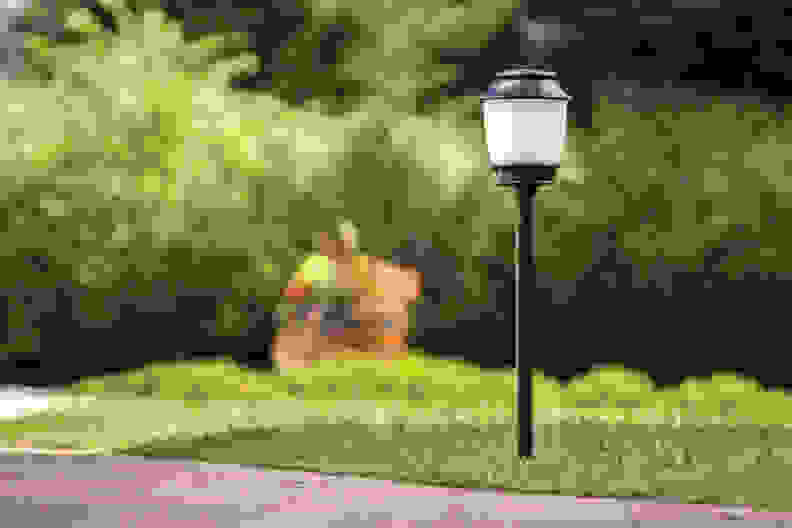 NuTone Haven Backyard Lighting & Mosquito Repellent System
The NuTone Haven's fixtures emit an odorless, silent, and invisible vapor that repels mosquitoes. With the option to be timer or manually-activated, these fixtures can be used on their own or as an add-on to a low voltage lighting system. Each fixture repels mosquitoes within a 110-square-foot area, offering you season-long protection. Visit NuTone Haven.
Bose Mini SoundLink II
The compact Bose Mini SoundLink II weighs in at just 1.5 pounds, and yet it delivers surprisingly big sound for up to 10 hours. Bluetooth smartphone pairing is simple, and stays connected up to 30 feet away. Visit Bose.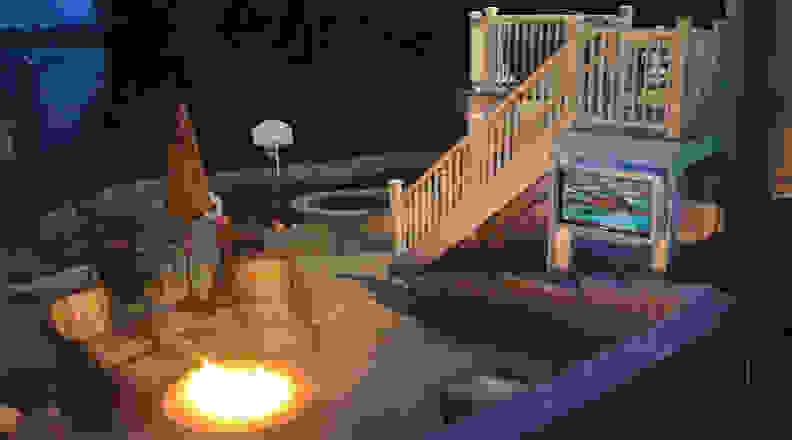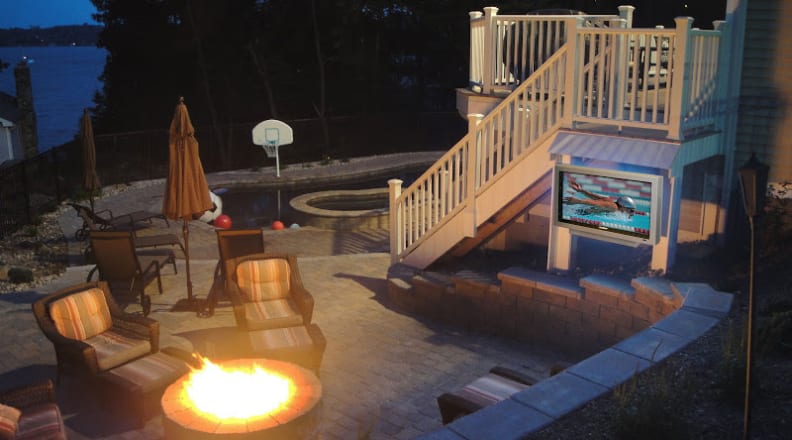 SunBrite Outdoor TV
SunBrite TVs are made for permanent outdoor installation. They can operate from as low as -24 degrees up to 122 degrees, as well as all manner of rain, snow, wind, and dust. It is recommended to be installed under a shade, so as to avoid direct sunlight. Visit SunBrightTV.
Levante Round Umbrella
Many umbrellas are strong enough to withstand the elements, but few have the timeless, natural aesthetic of the Bambrella Levante range umbrella. The canopy is made from a Spuncrylic material that minimizes rips and tears, and the bamboo components offer durable open-close action. Visit Bambrella.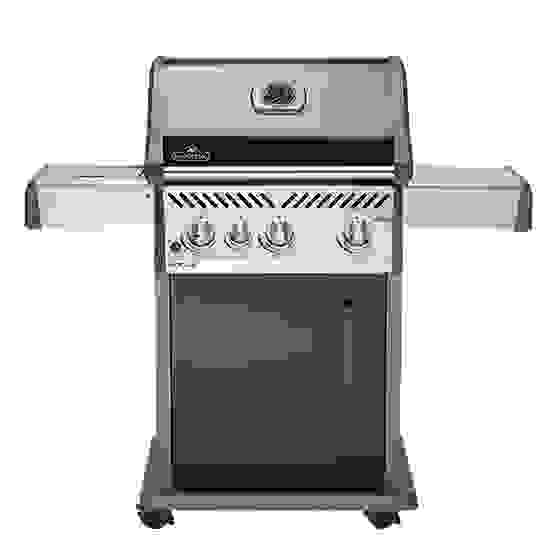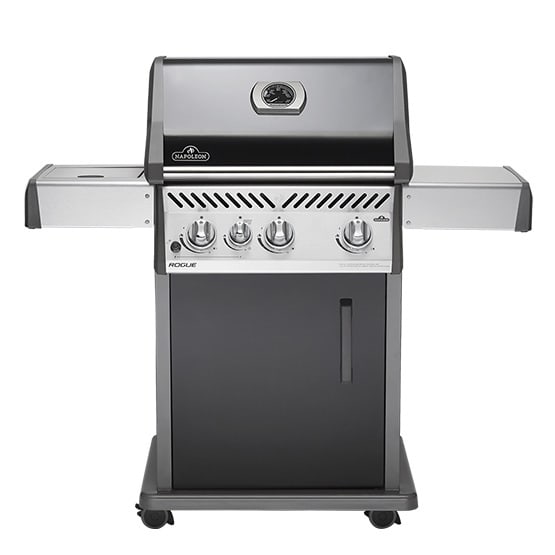 Napoleon Rogue 425 Grill
You can find a large-surface gas grill at a lot of big box stores, but the Napoleon Rogue 425 has an incredibly even grill surface. A surprisingly accurate built-in thermometer is crucial if you're trying to nail the perfect burger, as well as more delicate dishes such as tuna or swordfish. Visit Napoleon.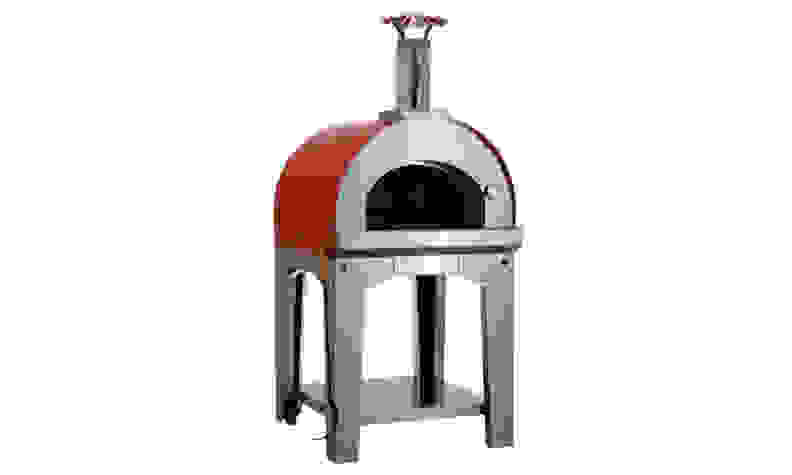 Bull BBQ Pizza Oven
Grilling for fall football games will never be the same after you serve your first BBQ pizzas. The wood-fired pizza oven preheats in just 15 minutes. Visit Bull.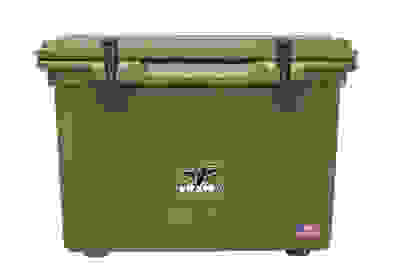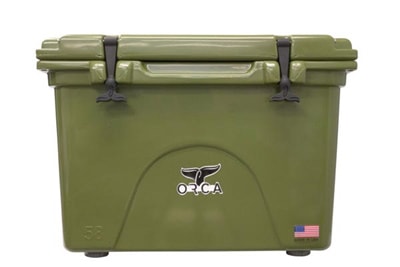 Orca 58-Quart Cooler
Orca is part of the recent trend of ultra-durable coolers. This model features secure lid snaps for travel and a lid gasket for a perfect seal. It's available in multiple colors and sizes. Visit Orca.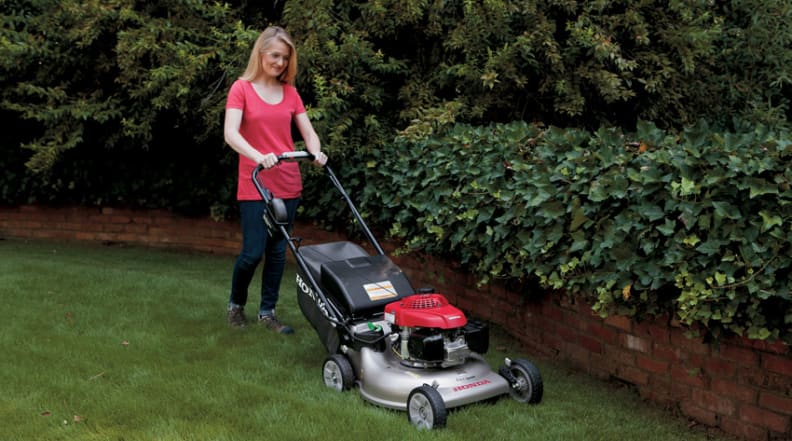 Honda HRR2169VLA self-propelled mower
If you're stuck having to push a mower, let the mower help out. Honda makes incredible engines for any application, and this unit has quick electric start and variable speeds. Visit Honda Power Equipment.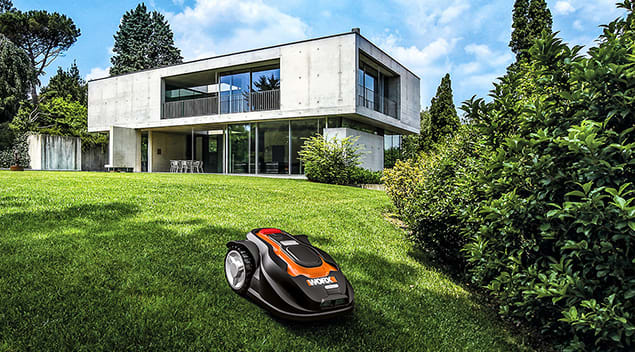 Robotic Lawnmower
The Landroid robotic mower has complex built-in algorithms for accurate rows in varying terrain. It also features a built-in rain sensor which stops the mower in showers and starts up again when the grass is dry. Visit Landroid.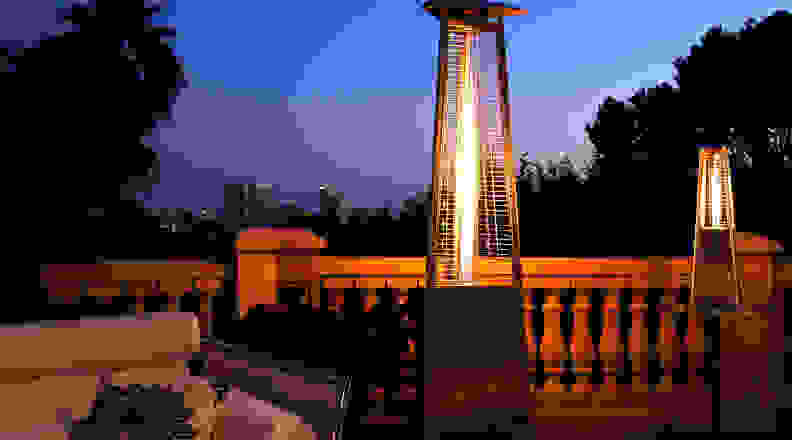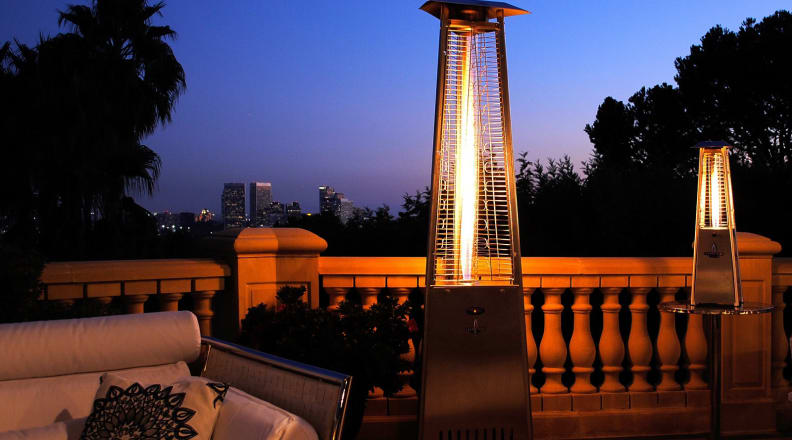 Lava Heat Italia Patio Heater
You've probably seen patio heaters in restaurants and bars—always a welcome fixture come autumn. These home-use versions are beautiful and will extend the enjoyment of your deck or patio well into the year. The tower shown here covers about 36 square feet. Visit Lava Heat Italia.
Related Video