Home & Garden
17 subscription boxes that make great last-minute gifts for everyone on your list
Don't fret about delivery times. Give a gift they can look forward to long after the holidays.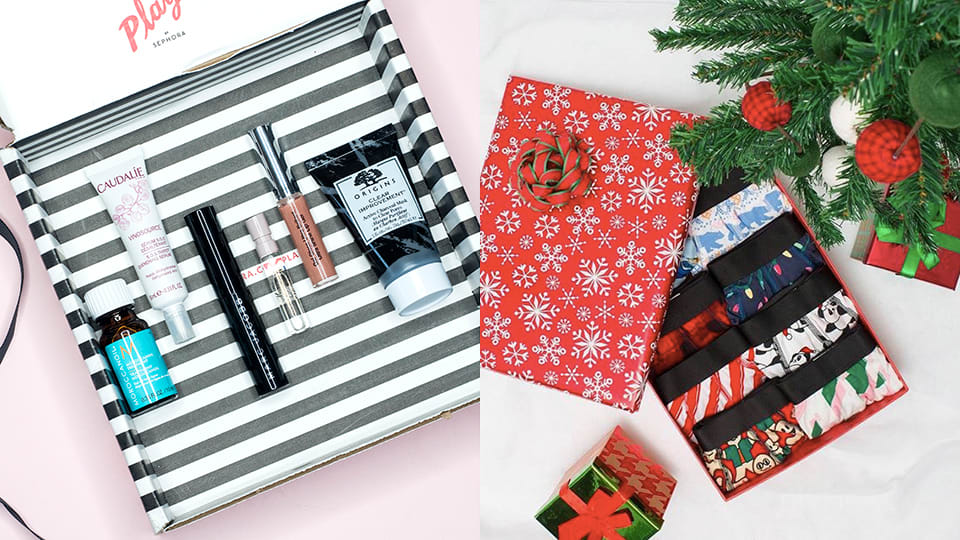 Credit: Reviewed / MeUndies
So you missed your window to order a gift that will arrive on time for the holidays, or that thing you ordered on Amazon got delayed or lost in transit. It happens. Rather than freak out, throw a tantrum, cry, or give up on Christmas altogether, you've got another option that can make a fantastic gift for anyone. Subscription boxes!
You can order a subscription box now, give your loved one a card detailing exactly what they'll be getting, and then in a few weeks, they'll receive a present right on their doorstep. It'll be like Christmas all over again! To make it easier to choose the right gift, we rounded up 17 amazing subscriptions boxes that run the gamut from healthy meals to fun snacks to toys, gizmos, gadgets, crafts, and more.
1. For anyone who wants to expand their taste palate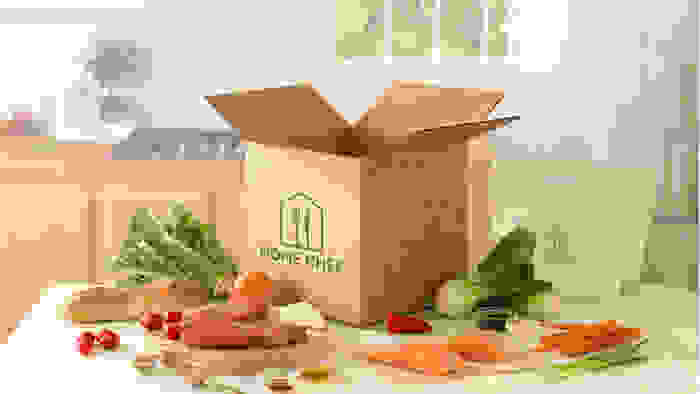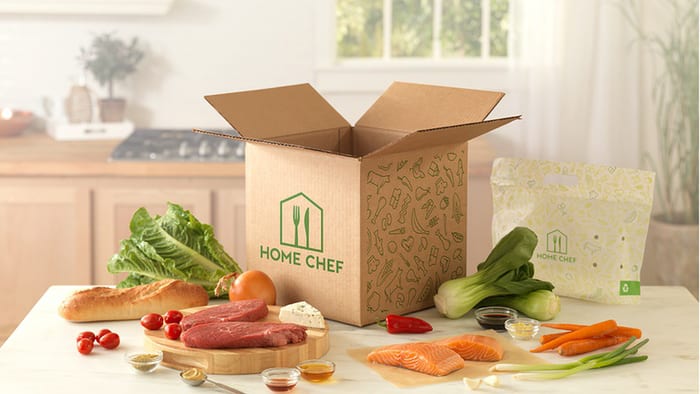 Home cooked meals are all-around better than takeout, but it's easy to get stuck in a recipe rut. Finding the right ingredients to make new recipes (and choosing new things to make) can be a challenge, but Home Chef makes it easy to expand the menu, discover new flavors, and learn new cooking skills. Of the nine different meal kit subscriptions we tested earlier this year, this was time and again the most fun and the least time-consuming, making it perfect for budding home chefs. You can buy gift cards for your loved ones in any amount starting at $50. Each meal is priced at $9.95 per serving, with options for 2, 4 and 6 servings in an order. So it's perfect for individuals, couples, and whole families.
Give the gift of Home Chef starting at $50
2. For women who love trying new beauty products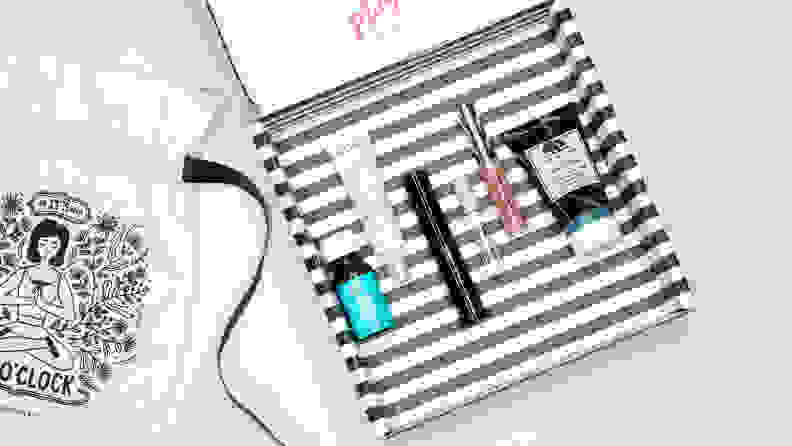 The Sephora subscription box is our absolute favorite—and we tested all the most popular ones to find the best of the best. In this box, your recipient will get five makeup, skincare, and hair care samples from top brands. They all come in an adorable, reusable makeup bag, and there are also exclusive tips and video tutorials for how to use the samples. Plus, every month, subscribers can attend events at local Sephora brick-and-mortar locations
Give the gift of Sephora's beauty box for $10
3. For cat and dog parents with big hearts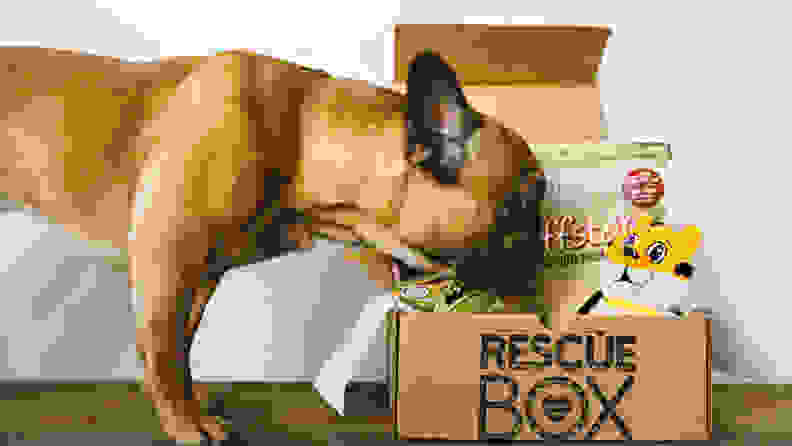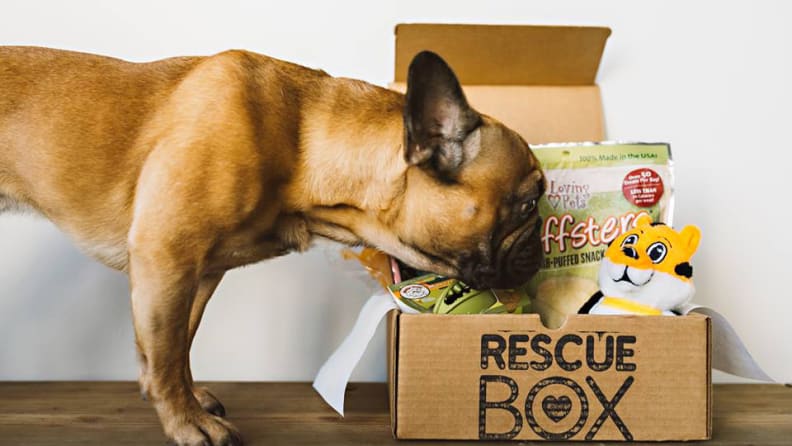 This is the perfect gift to get any pet owner. Not only can you choose a RescueBox for small, medium, or large dogs, but there's a cat themed box as well. AND with each box, the company donates 5 pounds of food and two vaccinations to shelters across the U.S. Gift boxes, which don't auto-renew, start at a single box for $34.95, but you can buy a subscription of 3, 6 or 12 months that save a few bucks per box.
Give one month of RescueBox for $34.96
4. For busy people who want to cook more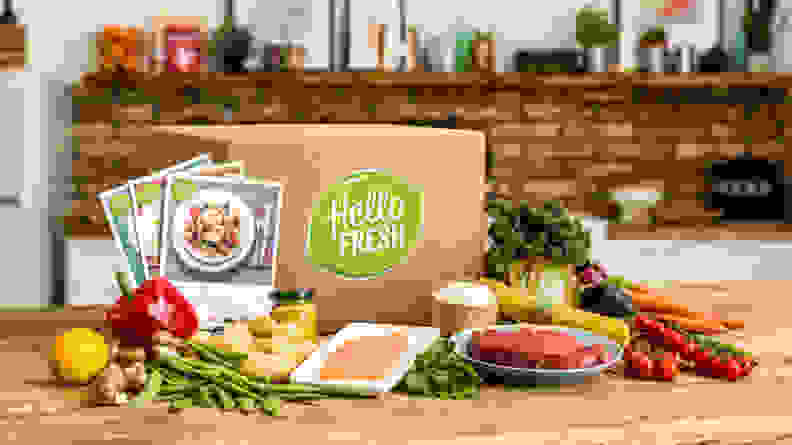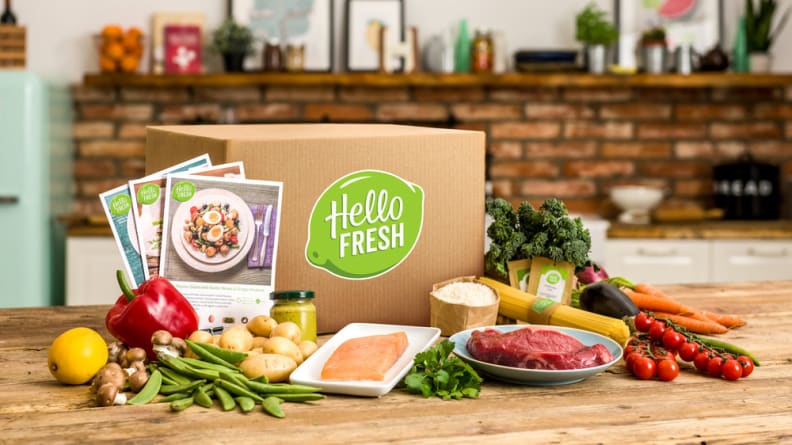 Cooking at home tends to result in a lot of similar meals on your dinner table day in and day out. But with HelloFresh, one of our other favorite meal kit subscription services, your recipients can try new recipes and ingredients easily. Not only do they have vegan options (something Home Chef lacks), but they send each meal individually packaged, which is insanely convenient. Just grab a box and start prepping dinner!
Give the gift of HelloFresh starting at $59.94 for 3 meals that feed 2 people
5. For the meat-loving foodie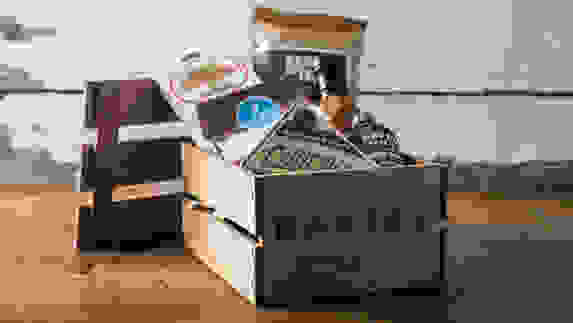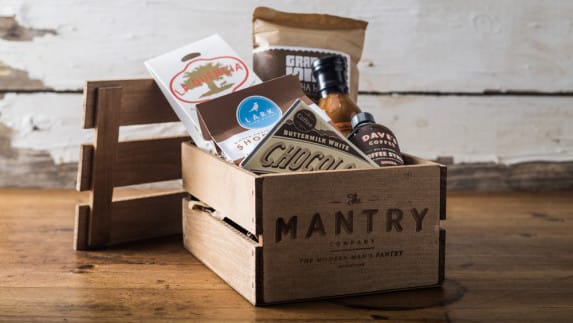 Ignore the name—the Mantry subscription box is perfect to treat anyone in your life who loves fancy snacks and drinks. Mantry sends you six full-sized foods in a rustic (and reusable!) wooden crate based around a different theme every other month. Your lucky loved one will get handcrafted and artisanal foods and drinks like cured meats, cocktail ingredients, fancy chocolates, smoked bacon, spices, rubs, snacks, and more.
Give the gift of a Mantry food box for $59
6. For the one who can't get enough heat when they eat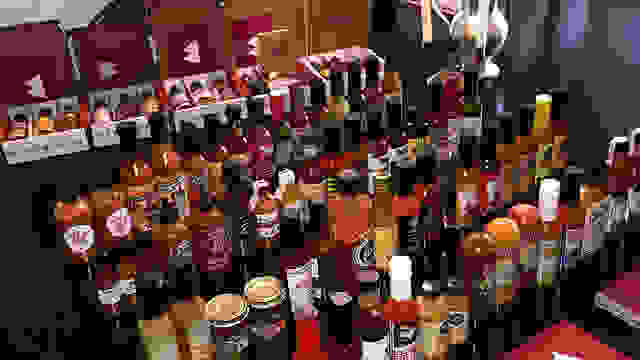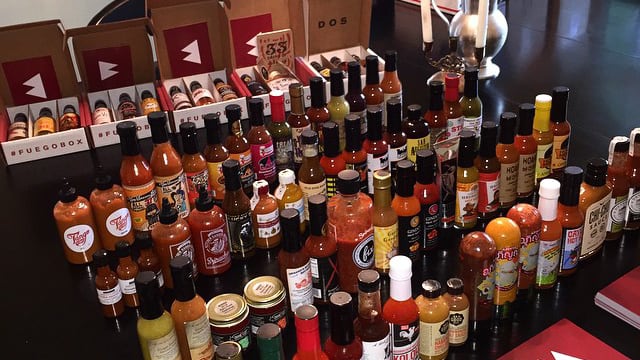 If you know someone who can't eat anything without adding a few dashes of hot sauce first, this is the perfect gift. Each box includes three bottles of craft and small-batch hot sauce from all over the U.S. I've been getting a box a month for the last five months and I have yet to be disappointed by a single bottle. The selection ranges from mild to hellfire and often includes sauces with unique ingredients like pumpkin and peaches. Each bottle comes with a card describing the flavors and recommending what it will taste best with. You can give a single box, or sign your loved one up for monthly or quarterly subscriptions that last as long as a year.
Give the gift of Fuego Box starting at $29.95
7. For the craft beer connoisseur
We've all got that one friend who's always seeking out the latest craft beer or dragging us to the new microbrewery. This year, get them a gift that will let them expand their search for the tasties craft beers. This subscription box service curates a box of 12 beers from two different craft breweries located in various regions across the country. They pick two kinds of beer from each brewery and send three of each kind, along with a detailed description of each.
Give the gift of Craft Beer Club starting at $42
8. For geeky collectors and superfans
Gamers, comic book geeks, and anime fans will surely love a gift of Loot Crate. There are 16 different crates to choose from, making it easy to find the perfect match for your loved one. There's one for Marvel fans, Trekkies, WWE lovers, anime addicts, nerdy sock and undie collectors, and more.
Give the gift of Loot Crate starting at $11.99-$57.99 (depending which crate you choose)
9. For anyone who shaves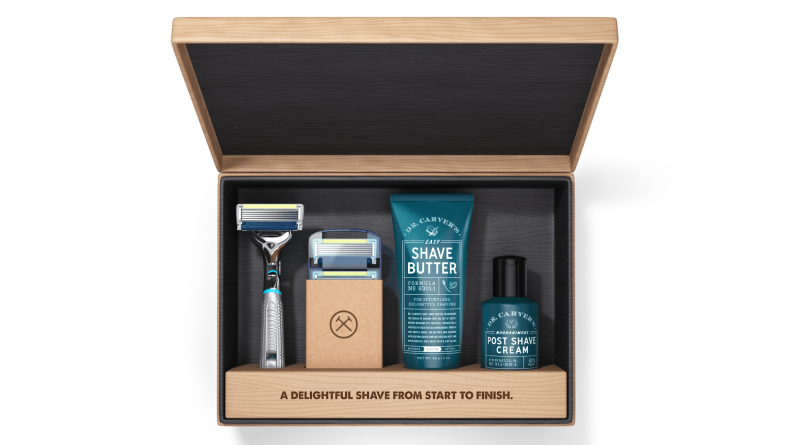 Dollar Shave Club is fantastic for men and women alike. Not only do they send you new razors weekly, monthly, or as often as you need, but they carry a full lineup for all the skincare products you could possibly want. The gift set is perfect to get someone hooked on this service, because it includes the razor, a pack of replacement blades, shave butter, and post-shave cream. From there you can choose how many months of refill blades to include up to a year. And if you order by Thursday, Dec.14, they'll get their first box before Dec. 25!
Give the gift of Dollar Shave Club starting at $55
10. For the healthy snacker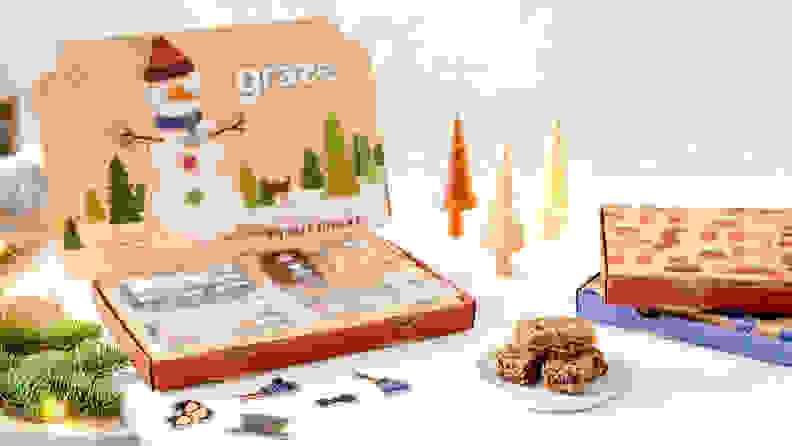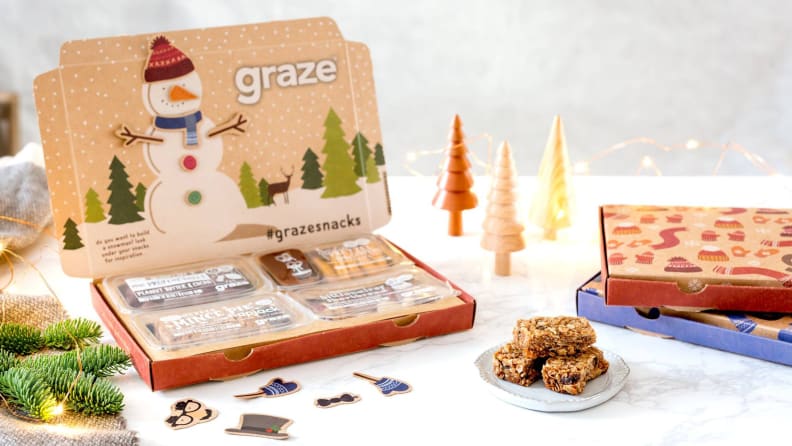 Know a health nut or someone who's looking to wean themselves off of unhealthy snacks? Graze is a fantastic subscription to give them. This company will send a box of perfectly portioned snacks to their home (or their office), and the snacks—which feature everything from nuts and seeds to instant soups, popcorn, and chocolate—can be tailored based on preference.
You can give someone you love a voucher for 3, 5, 10, 15, 30, or 50 boxes. Each box is $13.99 each and comes with eight different snacks. They can browse the selection of over 100 snacks, unselecting anything they know they won't like or can't have, making this allergy- and picky-eater-friendly, before their first box ships.
Give the gift of Graze starting at $41.97
11. For someone you're really, really close with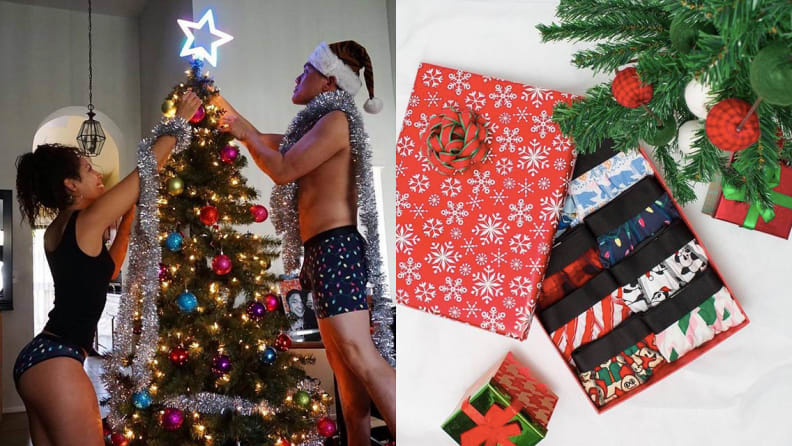 Subscription underwear? Yeah, it's for real. And a new pair of underwear every month makes a fantastic gift, especially for a significant other. Or, you can pick a few pairs as a single gift. One of our employees swears by these undies, claiming they're the most comfortable he's ever had in his whole life!
Give the gift of a MeUndies gift card starting at $25
12. For the person who'd rather be fishing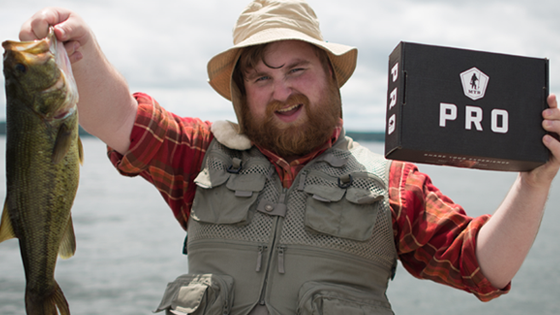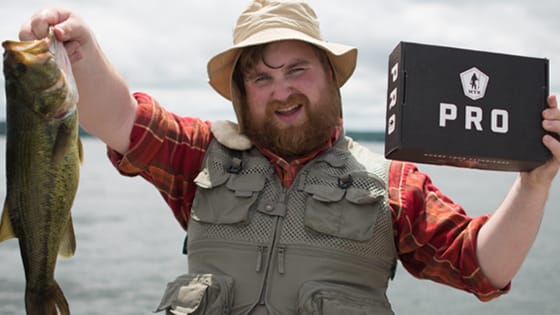 Know someone who spends every free moment fishing, researching new fishing spots, or shopping for more fishing gear? There's no way to go wrong with this. You buy a printable gift certificate, and then they can customize their box based on their favorite fish or fishing method. Each month, they'll get a collection of assorted fishing gear like lures and tackle, as well as discounts to popular fishing retailers they're sure to love (savings means more money for more fishing gear!)
These boxes cost either $14.99/month for the "Regular" option or $24.99 for the "Pro." You can
Give the gift of a Mystery Tackle Box starting at $43.50
13. For the one who's always knitting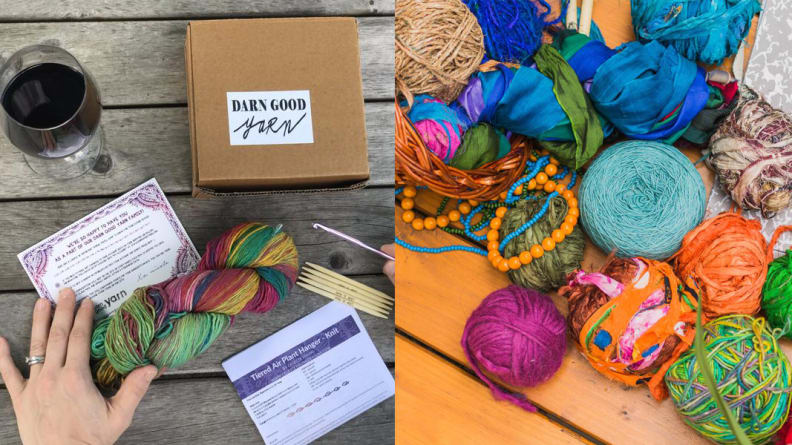 Darn Good Yarn is a gift any knitter would purl over and dye for (these puns have me in stitches!). The regular-sized box is only $10/month and includes a skein of yarn, crochet and knit patterns, and a mystery gift. Want to go bigger? The premium box ($29/month) comes with two more skeins of yarn. There are also fabric and bead boxes for any of your craftier loved ones. Can someone please buy me this already?!
Give the gift of Darn Good Yarn starting at $10
14. For the fresh-cut flower lover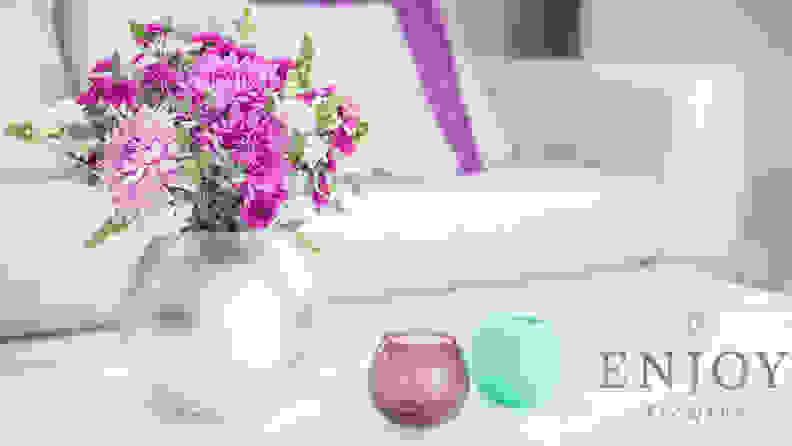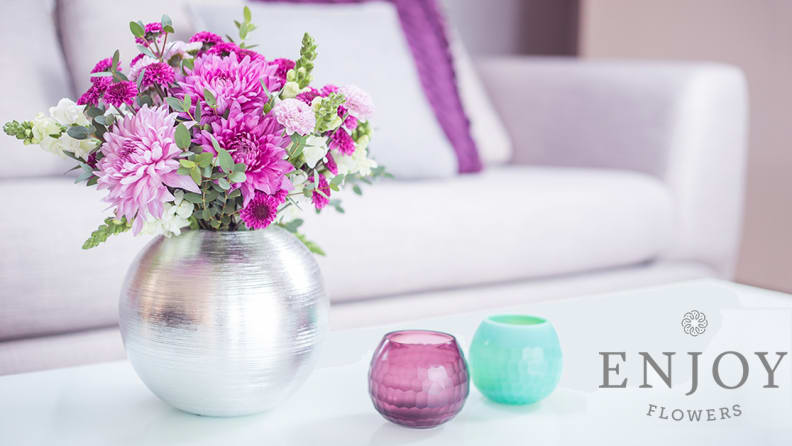 There's something special and cozy about coming home to a house filled with fresh flowers, whether in a vase by the front door to greet you or at the dining table for refreshing ambiance. And the Enjoy Flowers subscription box makes sure your recipient always has fresh-cut plants to decorate their home. There are numerous tiers to choose from, and you can have fresh-cut, seasonal flowers sent to your loved one every two weeks or once a month. The bouquet is large enough for one grand centerpiece or a few smaller vases scattered around any room.
Give the gift of Enjoy Flowers starting at $37 per delivery
15. For the old school cool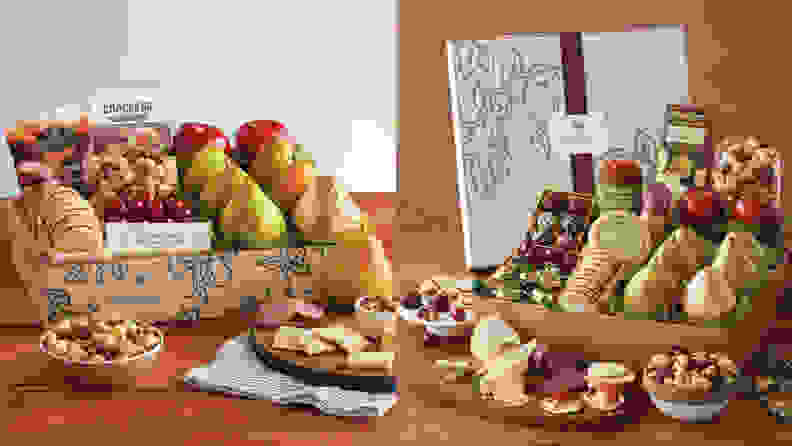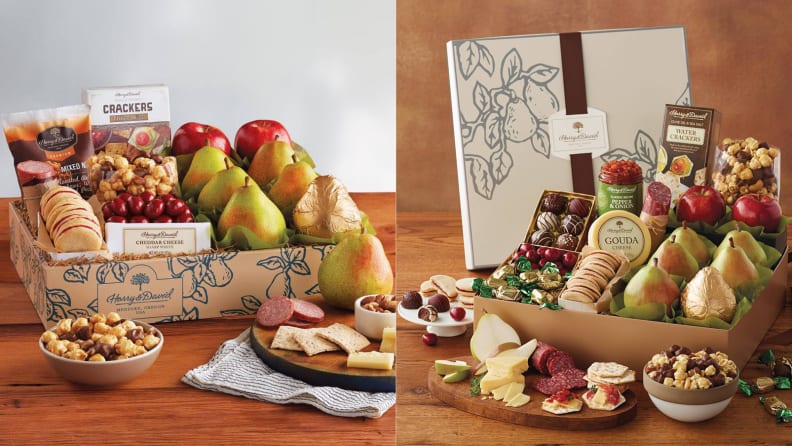 I remember as a kid, my grandparents would always send us a box of pears and oranges for Harry and David. I'd always be a little bummed it wasn't more toys, but then I'd bite into one of the juiciest, ripest pears ever and forget all about anything else. Regular pears never taste as good as a Harry and David pear, and you really can't go wrong sending a H&D gift to anyone from a close friend to a distant relative or even your boss or employees. It's a classic for a reason.
Give the gift of Harry and David starting at $29.99
16. For worldly foodies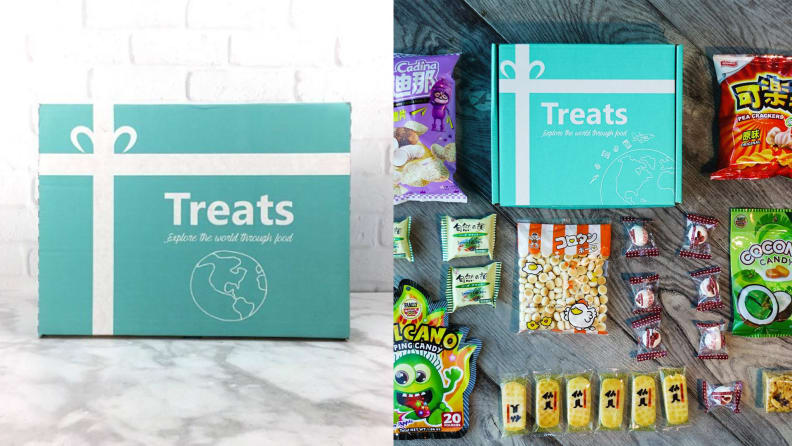 A box of treats from a different country every month can be a fun way to learn about new places and experience a different palate of flavors without actually travelling. With Treats, you can choose a small box with 5+ snacks for $13.45/box or a larger size with 10+ snacks for $25.45/box (all with free shipping to the U.S.). Each month, they'll ship a box of sweet and savory snacks from a different mystery country, letting your loved one sample new and unusual treats they can't find in their local grocery store.
Give the gift of Treats starting at $40.35 for a three-month subscription
17. For anyone who loves all things Japan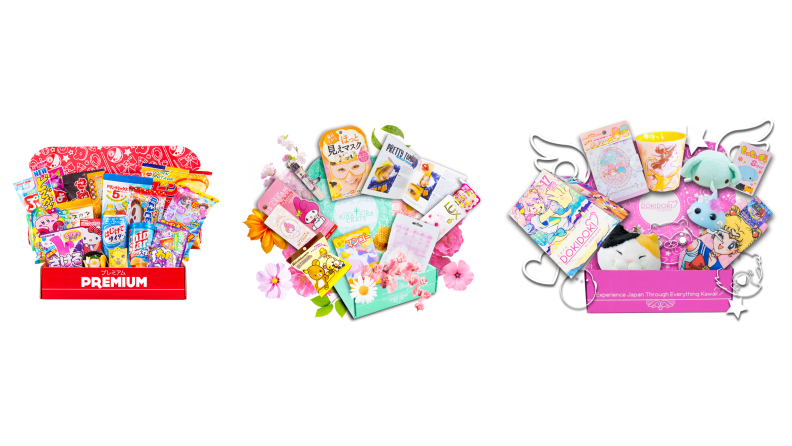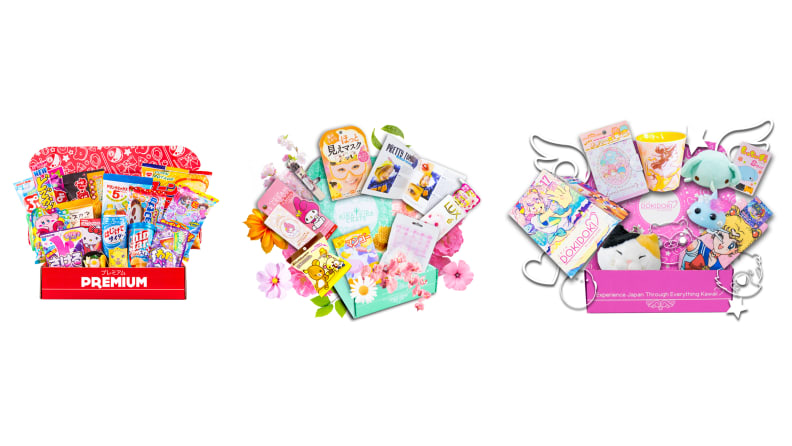 Japan Crate is a literal box of fun. The Candy box comes filled with 15 different candies and snacks to sample, including a fun drink and DIY candy kits. The DIY kits range from mini burgers and fries to fizzy sodas to customizable gummies and more. They also now make beauty and toy boxes for even more fun options to give your loved ones an international experience. Groupon's offering discounts of 34-37% on one month of all three, the perfect way to sample whichever box suits your fancy.
Give the gift of Japan Crate for $19 from Groupon and save $11
Prices are accurate at the time of publication, but may change over time.