Home & Garden
10 gifts for men that they'll actually love
Please buy me everything on this list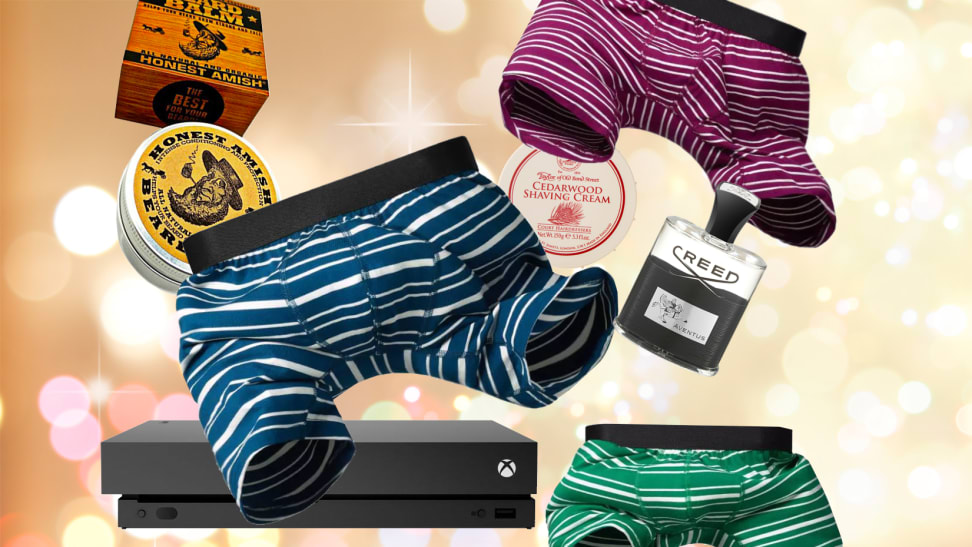 Credit: Background from Getty Images / "STILLFX"
I'm gonnna be honest: This isn't a by-the-numbers list of "manly" products (whatever that means) to be arranged in your favorite man's proverbial man cave. Despite what every other gift-buying guide might suggest, no one likes getting whiskey stones and beer koozies for the holidays. No one. First of all, whiskey stones don't even work. Secondly, they—
You know what? Nevermind.
Just think of this as a list of things I'd personally love to receive this holiday season. As someone who identifies as a man, I can attest for these gifts' desirability—they are very good gifts and I would very much enjoy having them in my life.
And sure, you can buy them for the men in your life—or anyone in your life, for that matter—but what would be really cool is if you bought them for me.
Please?
1. Harry & David pears, for the hard-to-shop-for personality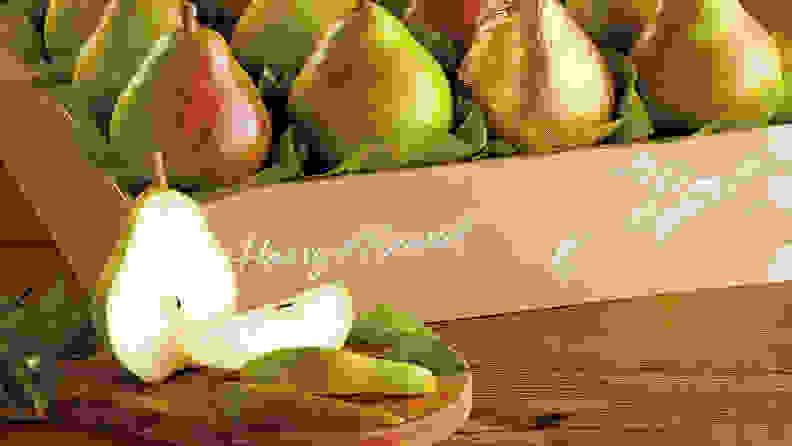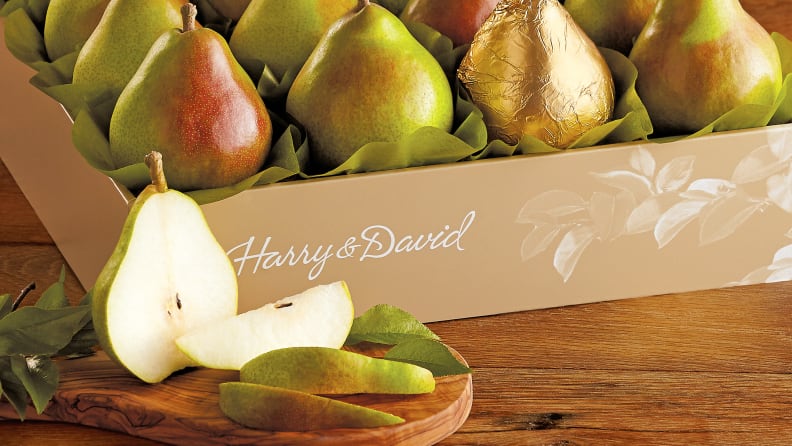 If you're the type of person who just read that and thought to themselves, "Pears? As a gift? Really?", then clearly you haven't experienced a Harry & David Royal Riviera pear.
Here's what you need to know: These are life-changing pears. They'll ruin pears for you. You're not just buying someone pears, you're robbing them of their ability to enjoy normal pears forever. After you eat one of these, every single firm, mealy, garden-variety grocery store pear will crush you with disappointment.
I mean, you can eat them with a spoon—that's how succulent they are. Any confusion resulting from being on the receiving end of this gift lasts precisely the amount of time it takes to open the box and take a bite of one of them. I promise.
Get Harry & David Royal Riviera Pears from Harry & David for $29.99
2. The best shaving cream I've ever used, for guys who shave a lot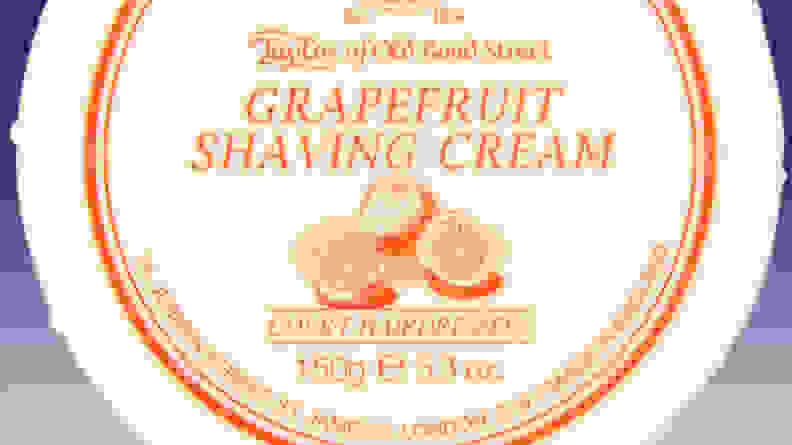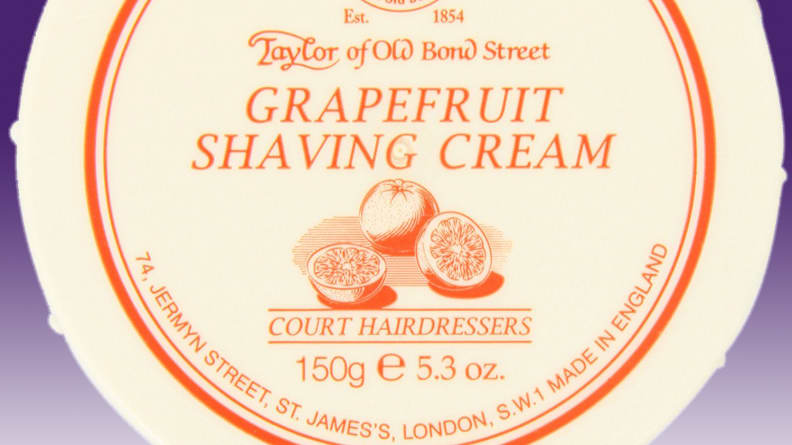 Sometimes the best gifts are everyday products we love, but cringe every time we fork over the cash for it. Even though we're out here struggling to make ends meet, these luxury items are the simple pleasures we let ourselves indulge in, if only to make day-to-day life a little more pleasant.
My everyday luxury is Taylor of Old Bond Street shaving cream. I always wince whenever I pay $17 for this stuff, but I can't bring myself to use anything else at this point. It lathers spectacularly, smells incredible, and treats my sensitive skin with the respect it deserves. It makes for a great gift, and one that I would find very generous (if I happened to receive it).
I'm a grapefruit kind of guy, but it's also available in a number of other scents, including sandalwood, lavender, cedarwood, and fragrance-free (though the scents vary in price).
Get Taylor of Old Bond Street grapefruit shaving cream on Amazon for $16.99
3. A badger shaving brush to go with the shaving cream
If you (or someone you know) doesn't shave with a badger hair brush, it's time to make the switch. If you (or someone you know) already shaves with a shaving brush, it might be time for a new one. This is a gift I would unwrap and feel happy about, so if anyone's reading this who knows me personally, please take notes.
At some point, humanity decided that a badger's fur was the best thing to lather your face and neck with prior to shaving. It's really weird, if you think about it. There's probably all sorts of literature about why badgers have the best hair for this, and the explanation is probably mildly interesting. All I know is that the lather I get with this animal's hair is fantastic, so I'll keep using it.
One thing to keep in mind is that there are different "grades" for badger hair quality: "Pure badger" is the lowest grade and "best badger" is a step-up from "pure."
You shouldn't settle for an entry-level brush, but there's no need to spring for a rare, ultra-premium variety like "silvertip." Go with this one, from Edwin Jagger: Get an Edwin Jagger Best Badger Hair Shaving Brush on Amazon for $41.26
4. Amish beard balm (for the fellas with beards)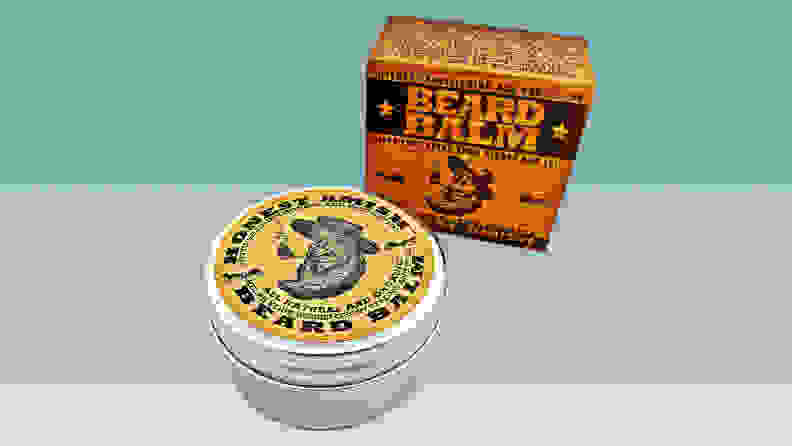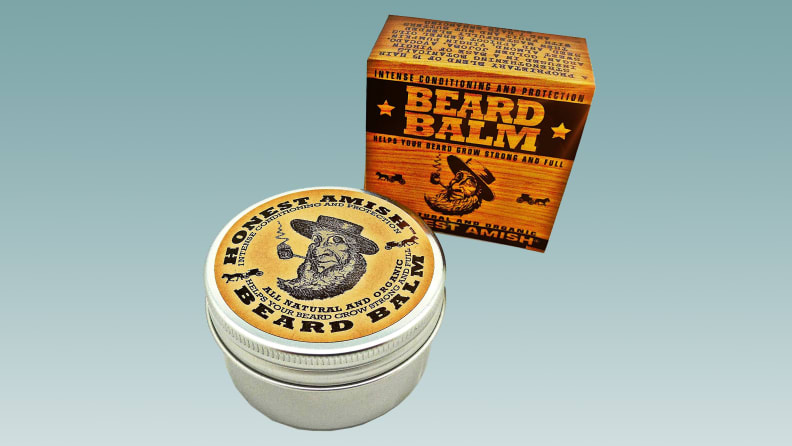 Despite the myriad glowing reviews for this beard balm, I was still skeptical of its effectiveness back when I had an awkward-looking, ill-advised beard. As it turns out, the reviews are spot-on: Nothing conditioned my facial hair better than this stuff.
It goes on soft—not at all greasy—and its subtle, woodsy scent doesn't bonk you over the head all day. If you struggle with coarse facial hair or beard dandruff, it's absolutely essential.
Get Amish beard balm on Amazon for $12.87
5. Fragrances that won't make you smell like a department store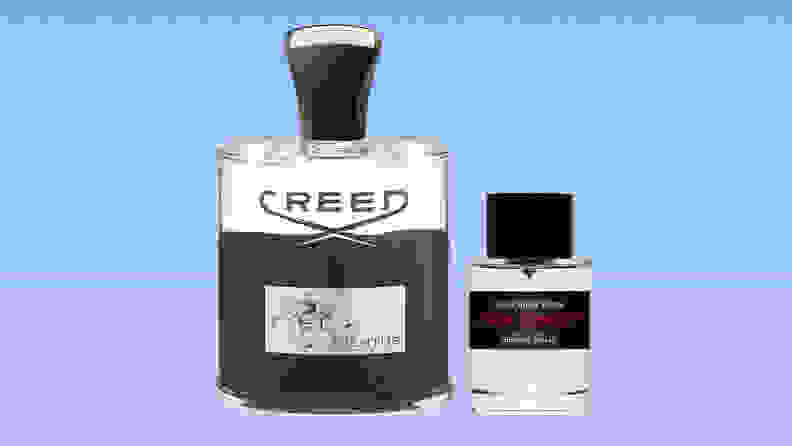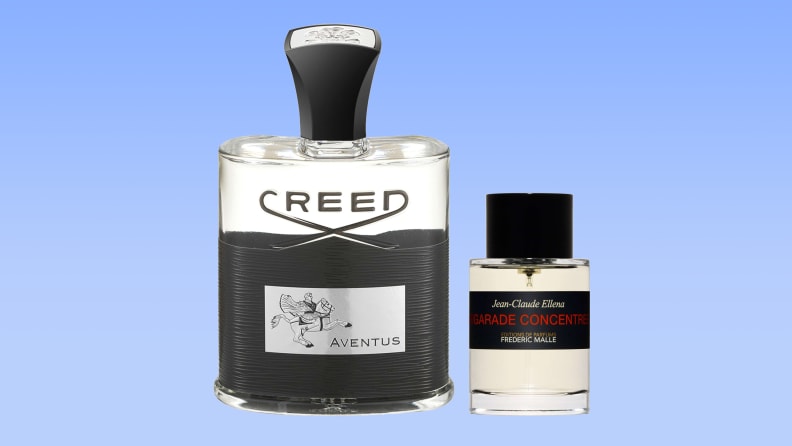 When it comes to fragrances, gift-buying guides for men usually recommend the same, boring brands that stink-up magazine inserts and get hoisted upon you whenever you wander up to the counter at your local Macy's. They all tend to blend together and smell like dude, and honestly, we owe it to ourselves to branch out a little bit.
I realize that high-end, niche fragrances are a tough sell for anyone whose budget for such things tops out at $40-$50, but that's what makes these niche selections such thoughtful gifts. Allow me to bend your ear about two of the safest, most universally-loved masculine fragrances.
Aventus is one of the most popular offerings from Creed, a world-renowned fragrance house that dates back centuries. It smells like a juicy pineapple slowly roasting over birchwood, and I don't think I've ever worn it and not received a compliment.
Bigarade Concentree is a light, fresh fragrance that starts off with an incredibly realistic, ripened orange rind note before settling into a warm, spicy base. Imagine eating an orange in a hayfield and you're halfway there.
Get the Creed Aventus Men's Fragrance from Nordstrom for $315 to $425 Get the Frederic Malle Bigarade Concentree Men's Fragrance from Nordstrom for $180 to $260
6. A reliable chef's knife for those of us who love to spend time in the kitchen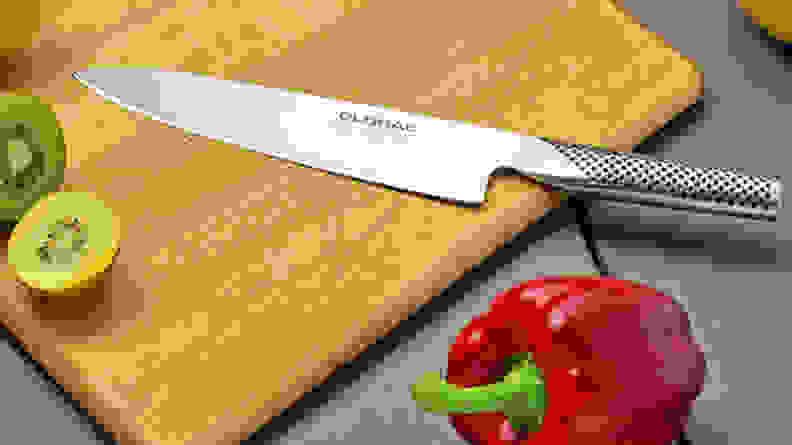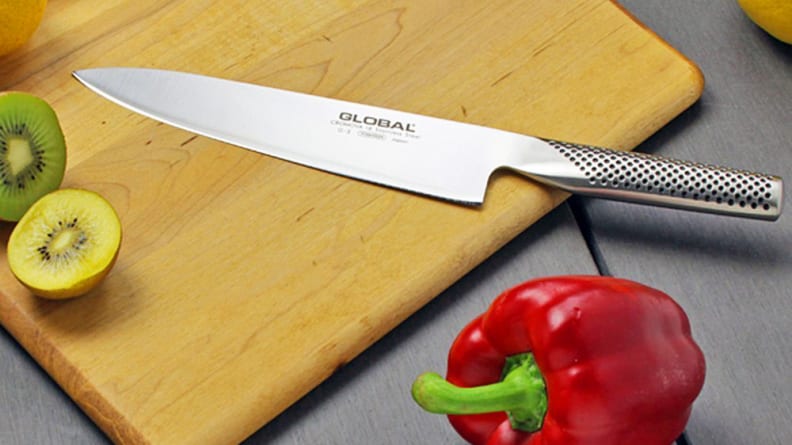 Even though most people already own a variety of knives, it's always a treat to unbox a brand new chef's knife. Heck, I've got three chef's knives in my kitchen and I'd still love to add more to my rotation.
For most people, an 8-inch blade is the most suitable option. This chef's knife from Global is widely regarded as one of the best all-purpose chef knives for every type of home cook, regardless of their experience level. It's better than most mid-range options, but still costs significantly less than some of the higher-end options out there.
For a more extensive breakdown of popular chef's knives, check out our list of the best chef's knives of 2017.
Get a Global 8-Inch Chef's Knife on Amazon for $99.94
7. Our favorite portable Bluetooth speaker (because everyone should be free to sing in the shower)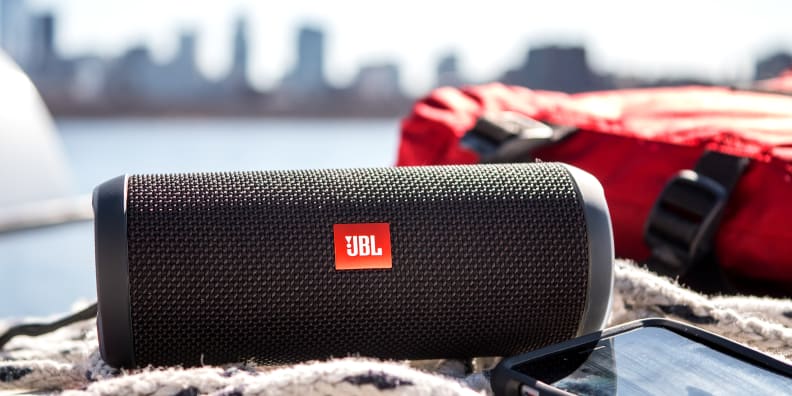 We recently tested a slew of popular speakers for our round-up of the best portable Bluetooth speakers for under $100, and this little number from JBL ran away with top honors.
It's rugged design and long-lasting battery makes it the perfect companion for day trips, and the sound quality is hard to beat for this price bracket. Its splash-proof build is also great for when you need a long shower to wash away a hard day of work.
Get the JBL Flip 3 portable Bluetooth speaker on Amazon for $75.99
8. An Xbox One X, because why not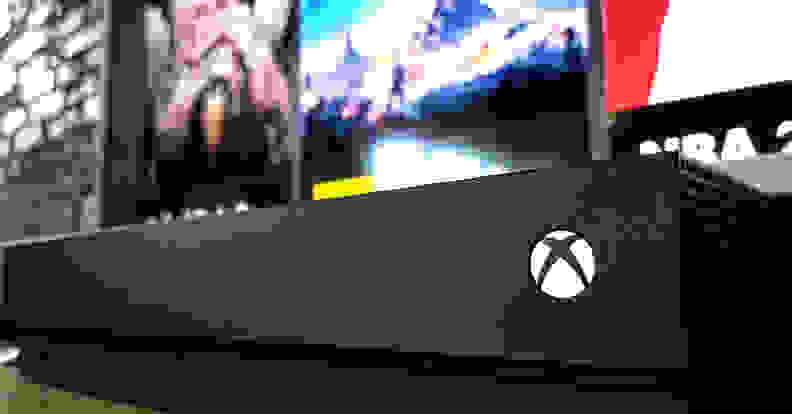 I promised myself I wouldn't do this: under no circumstances would I just lazily throw the new Xbox on this list. It's predictable, I told myself. It's too obvious of a gift recommendation.
But then recently we got an Xbox One X for our office and I promptly fell in love with it. Hell, I haven't owned a video game console in years, and here I am, pining for one.
If your loved one already owns a 4K TV (or if they're thinking about upgrading soon), this is the only Xbox you should consider buying, since it's the only one equipped to run games at 4K. It even doubles as a 4K Blu-ray player!
Don't get it twisted: Gaming isn't a "guy" thing. The point is, I consider myself a guy, and I also consider the Xbox One X to be a slam-dunk gift, if you can make it work within your budget.
Get an Xbox One X on Amazon for $499
9. The best boxer briefs I've ever worn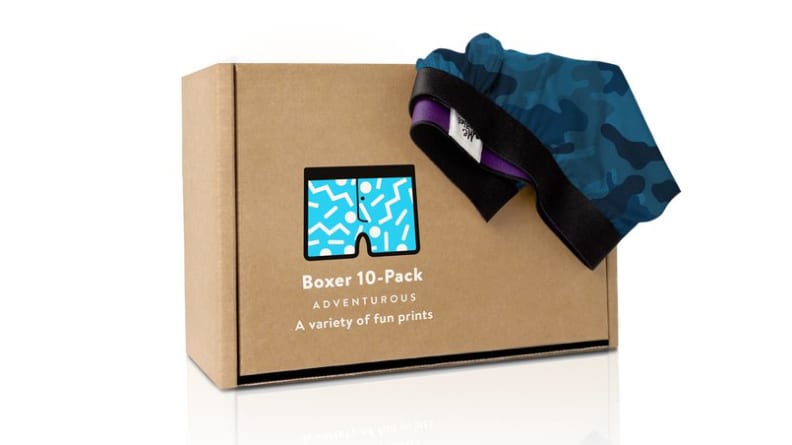 If you've listened to a podcast in the last couple of years, there's a good chance you've heard the hosts rattle off advertisements for Me Undies, a Los Angeles-based underwear company that sells premium underwear at a premium price.
I used to think that no underwear could possibly be good enough to warrant a price tag over, say, $10, but then I caved and ordered a couple pairs from Me Undies and it completely re-wired my brain.
Look, as someone who struggles to pay my bills on time every month, I'm never going to feel comfortable forking over $15-$20 for a pair of boxer briefs. But I'm always going to feel comfortable wearing Me Undies—they're the softest pair I've ever worn.
Even in my apartment building's destructive washer and dryer, these boxer briefs still feel as good as they did the first time I wore them over a year ago. There's not a single unravelled seam to be found.
Get a Me Undies boxer briefs 10-pack ($15 per pair) for $150 Get a Me Undies boxer briefs 6-pack ($16 per pair) for $96 Get a Me Undies boxer briefs 3-pack ($18 per pair) for $54
10. Clarks Bushacre desert boots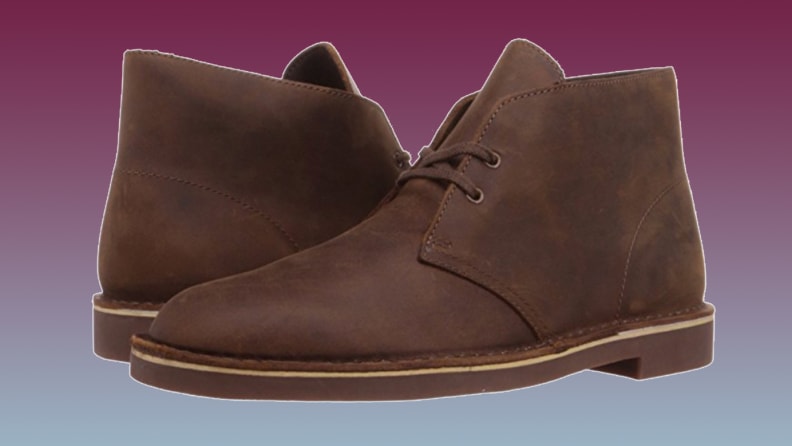 As much as I long for a luxurious, high-end pair of dress boots, the winter weather would wreak havoc on them. Simply put, I'm not exactly ready to commit to an expensive boot lifestyle.
This is why, every two years or so, I include a pair of Clarks Bushacres on my holiday wish list. They range in price based on size and style availability, but even the prices in the higher end of that range don't sting much.
Once they're broken in, Bushacres are as comfortable as any boot I've ever worn, and their minimal design makes them one of the most versatile pairs of footwear I own. In my experience, they're not really built to last longer than two or three years, but if you're anything like me, that won't be an issue (especially given the price).
Oh, and if you need help cleaning them, I've got you covered!
Get the Clarks Bushacre Desert Boots on Amazon for as low as $42.99
Prices are accurate at the time of publication, but may change over time.
Related Video