Home & Garden
The 15 best purchases we made in 2018
We looked back at our receipts to find our favorite purchases of the year.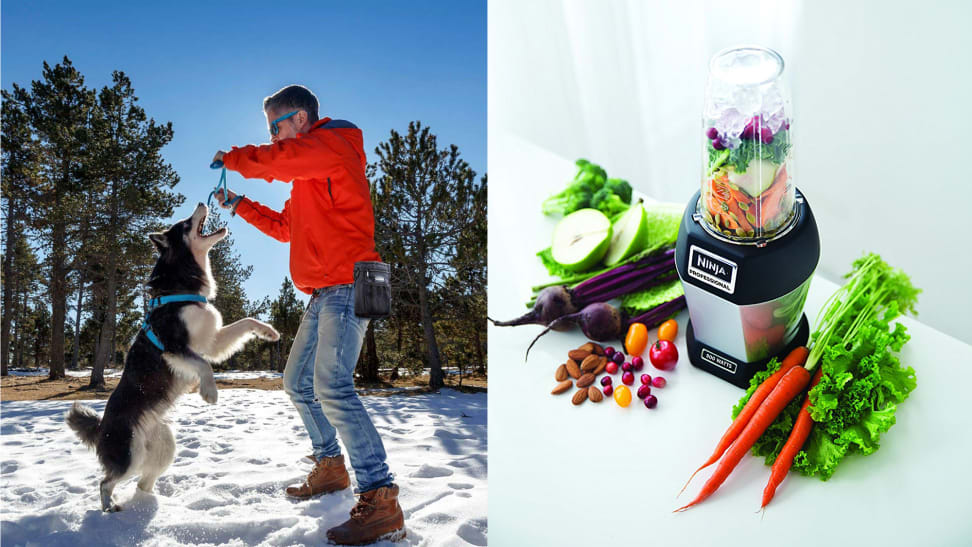 Credit: Oria / Ninja
Looking back on it, January seems like a long time ago. A lot has happened since then: seasons have changed, celebrity couples have broken up (RIP Pete and Ariana), and we've all bought a bunch of stuff. It's always nice to look back as the year winds down to see if the things we so desperately wanted and needed were actually worth it.
Curious, I asked the Reviewed staff about the best things they've bought in 2018. Throughout the year, we've tested hundreds of products, so let it be known that there's a pretty high stand on what's considered a "good" buy around here. These 15 products really showcase our various interests, but we can assure you we're each very happy with our purchases.
1. A light for running safely in the dark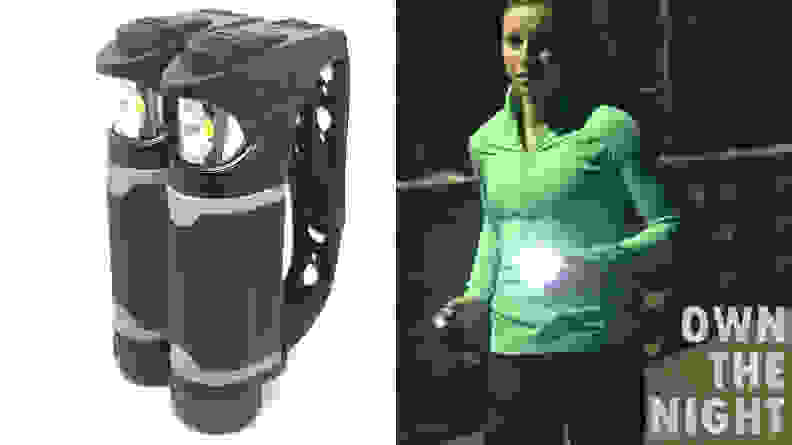 "I just starting running for exercise (bleh), and I run early enough in the morning that it's dark out. There's one section of my route that is shrouded in near darkness, and these hand lights really make everything visible. They're lightweight enough that it doesn't slow me down, they have multiple lighting settings, and they're comfortable to hold. They also snap together magnetically so that they don't get separated and easily lost." - Julia MacDougall, Senior Scientist
Get the Knuckle Lights Colors Innovative LED Flashlight on Amazon for $39.99
2. Heated blankets and slippers to keep you cozy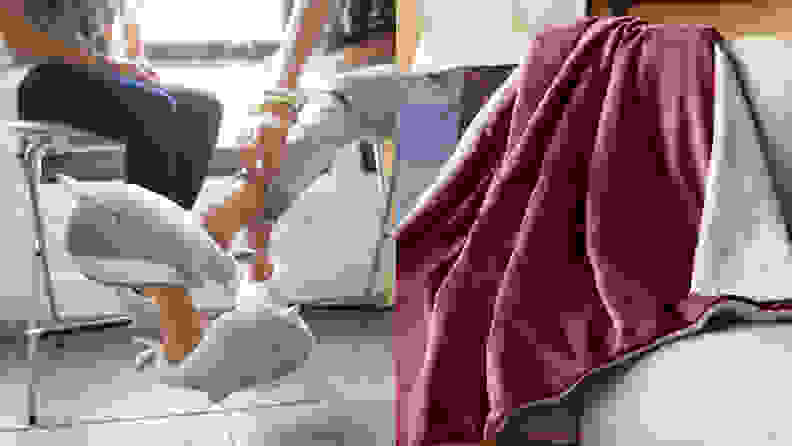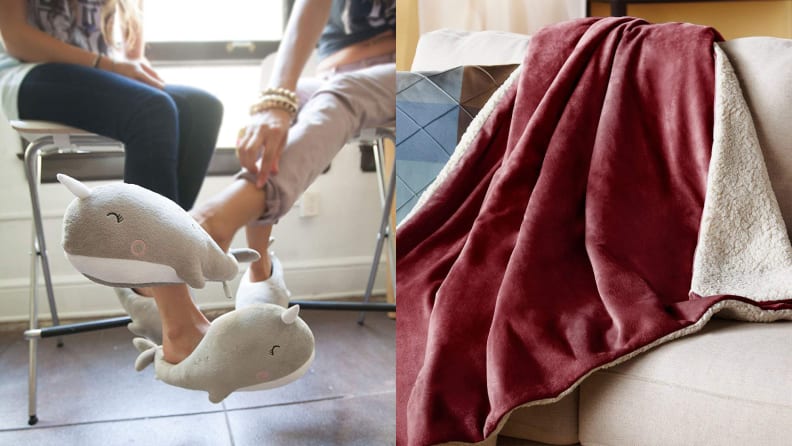 "My favorite purchases of 2018 are my heated blanket and my heated slippers. I am a freezing, miserable wretch if the temperature drops below 65 degrees, so living in New England, I'm comfortable for about two months out of the year. The other 10? I rely heavily on my heated blanket and slippers.
The blanket has three heat settings and auto shuts off after a few hours so I can fall asleep extra warm and without a care. The slippers, first of all they're freaking adorable, and they work via USB, so I can connect the cords to a portable battery and putter around my house with toasty tootsies (they have wireless slippers too!)." - Samantha Gordon, Manager—E-commerce
3. A fanny pack that's ideal for a dog walk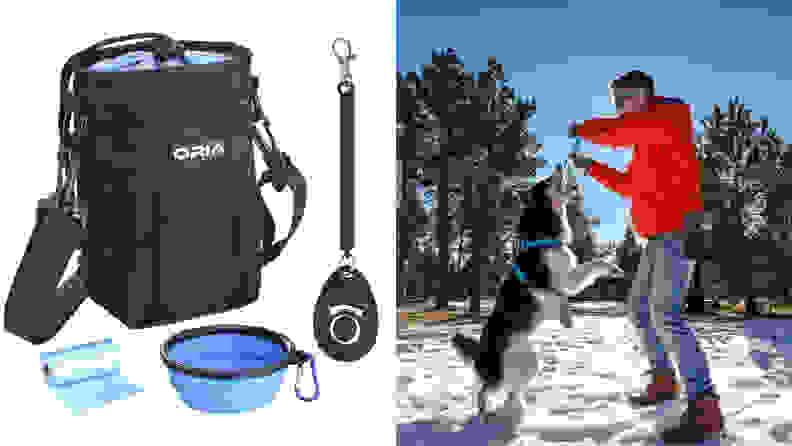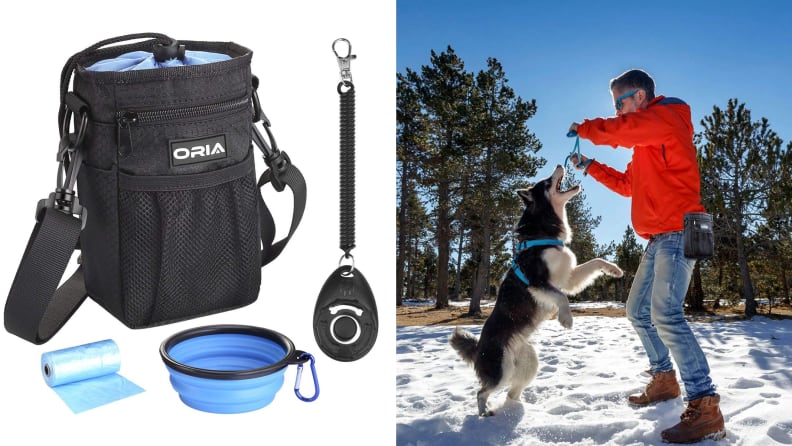 "I am weirdly obsessed with the training pouch I got when I adopted my very skittish dog. I wanted to get my pup trained quickly, and treats are the key to obedience and desensitization—but keeping treats in your pocket can get really gross. This waterproof bag has a nylon drawstring pouch to hold a boatload of treats, a poop bag dispenser, and roomy pockets for my keys, phone, and whatever else. It also comes with a roll of bags, a collapsible water bowl, and a clicker! I call it my doggie diaper bag, and I love it so." - Jessica Teich, Editor, Health & Beauty
Get the Oria Dog Treat Bag on Amazon for $14.99
4. A hair dryer that cuts styling time in half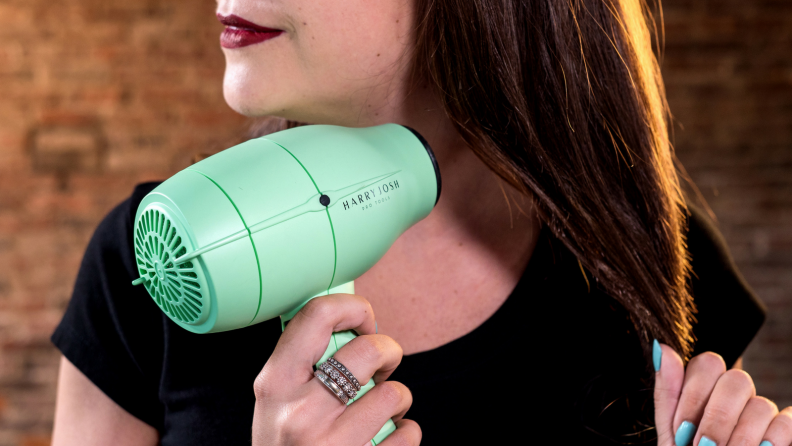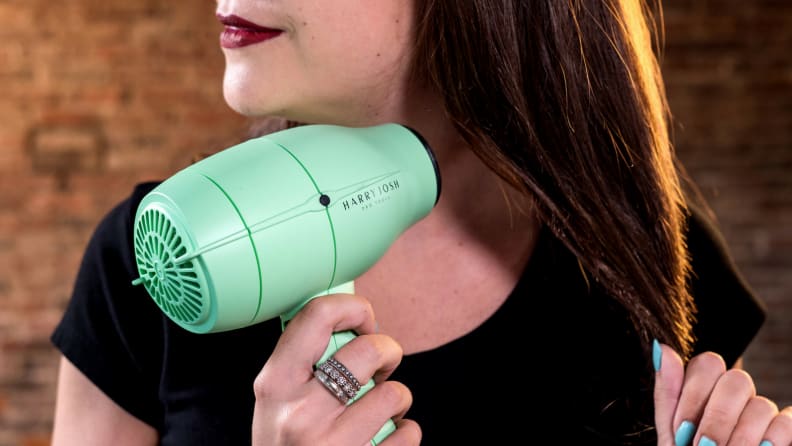 "The best thing I bought this year was the Harry Josh hair dryer (Reviewed's top pick!). My time to blow dry has been reduced from almost an hour to 20 minutes, and I get my frizzy hair into a sleeker style with much less effort.
Mint green and petite in form, this hair dryer is comfortable to hold, and it actually looks cute on the bathroom counter when I leave it there as I run off to work. I love the long concentrator nozzle that lets me wrap my hair around it while I style.
I have never regretted investing in this high-quality dryer. After the first time I used it, I tossed my old drugstore brand blow dryer in the trash." - Cindy Bailen, Senior Staff Writer
Get the Harry Josh Pro Tools Pro Dryer 2000 on Dermstore for $249
5. A cheap product for peace of mind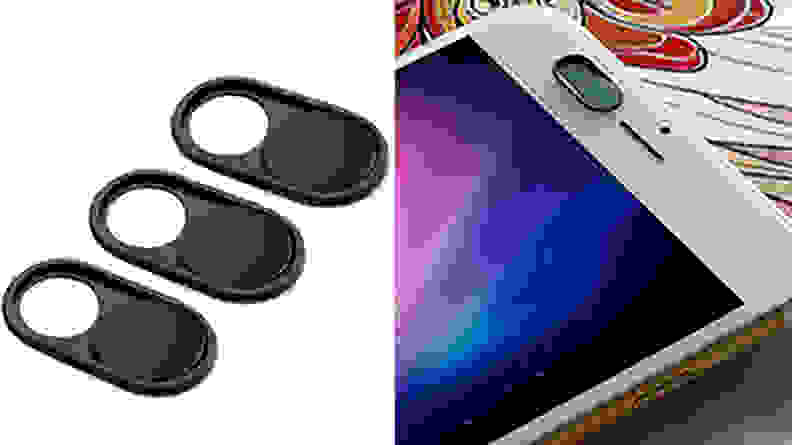 "Maintaining personal privacy has become increasingly top-of-mind for me. That's why I bought this simple solution: a sliding cover for my laptop camera and the front-facing camera on my iPhone. They won't actually prevent a hack, or even stop someone from recording audio, but knowing that my image is blocked offers some small piece of mind.
At $10 for a 3-pack, my expectations were pretty low. But after eight months of hard wear, I'm a true believer. The covers are tiny, super flat (minimizing snags), and easy to slide open and closed. The only downside for me, an iPhone Plus owner, is that the design is not compatible with the rear-facing camera." - David Kender, Editor in Chief
Get the CloudValley Webcam Cover Slider, 3-Pack on Amazon for $9.99
6. An upgraded guitar for a casual musician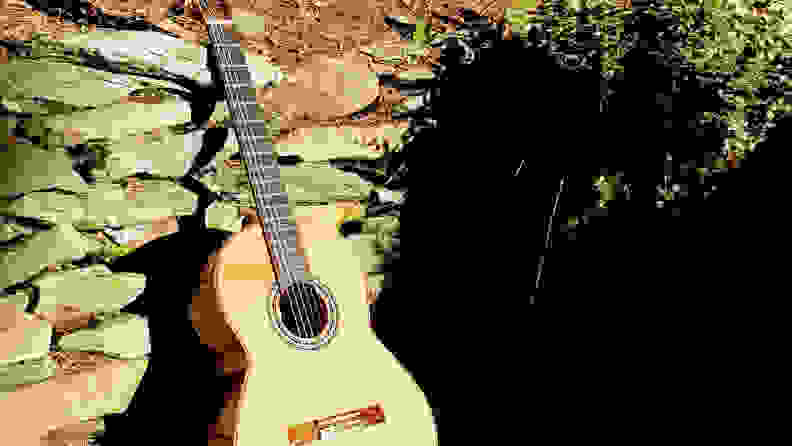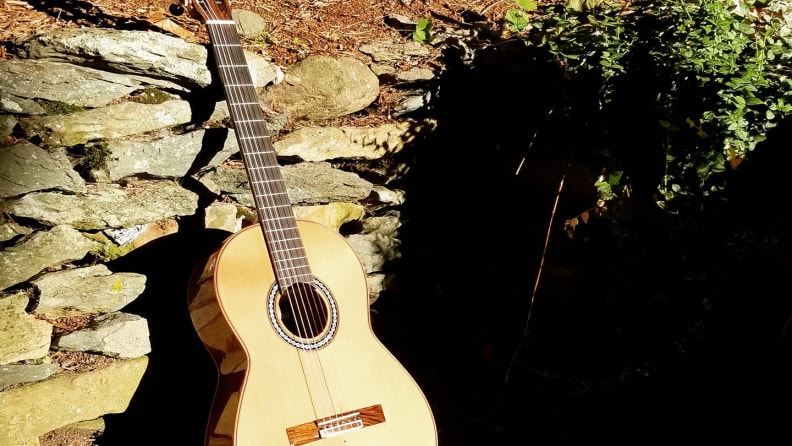 "When I started studying guitar in college, I was playing a $15 beater from France that my teacher called "the worst guitar he'd ever played." While I eventually upgraded to something a little more respectable, 2018 was the year I finally decided to go in on a higher-grade instrument. For the price, I can't believe how good this Cordoba "Parlor" guitar sounds. It's a 7/8 size model, so it isn't super loud, but it's rich in timbral resonance. It's got me playing again every day, which is worth way more to me than the initial investment." - Lee Neikirk, Editor
Get the Cordoba Guitars C9 Parlor Classical Guitar on Amazon for $1,060.32
7. A simple piece of equipment for your home gym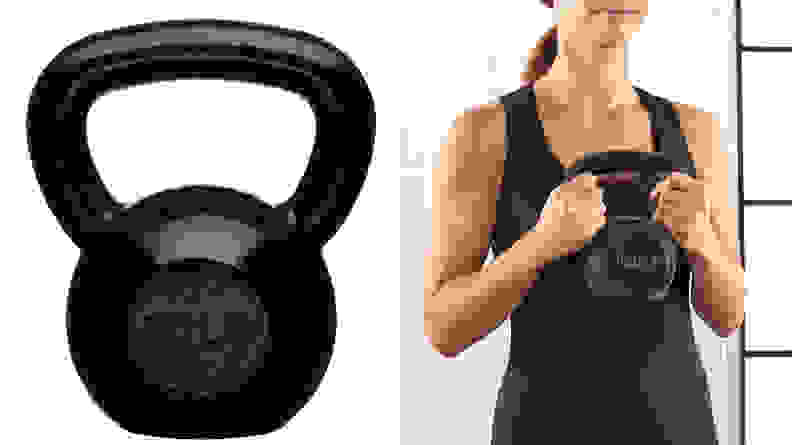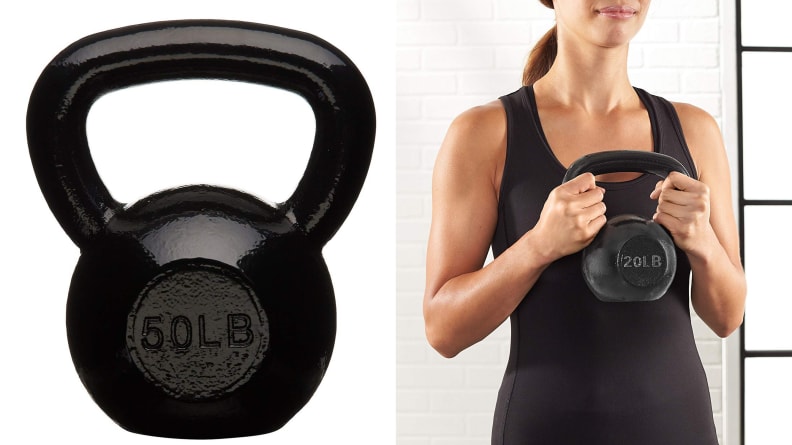 "Probably the purchase I made this year that I use the most is an AmazonBasics 50-pound kettlebell. I use it at least once a day. As far a exercise equipment goes, it's moderately priced and of sturdy construction. Comrades, it's time for the kettlebell to enter." - Jonathan Chan, Senior Lab Technician
Get the AmazonBasics 50-lb. Enamel Kettlebell on Amazon for $62.49
8. A table that's perfect for a small apartment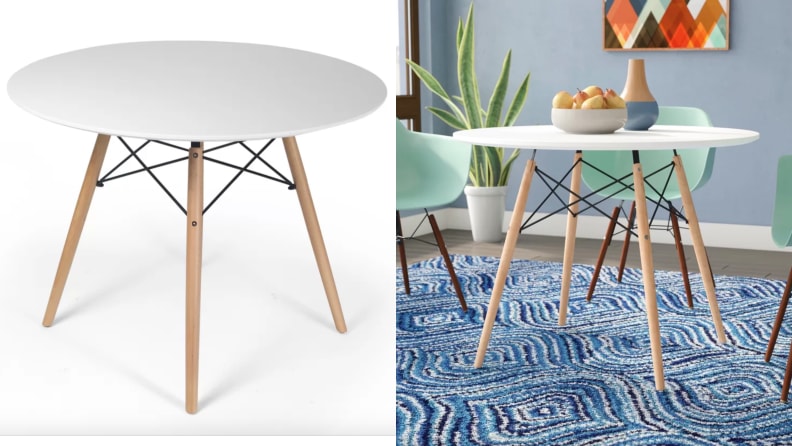 "After moving into my first apartment, it took me approximately six months to get a real dining table. Before that, my roommate and I were surviving on a heinous card table that really detracted from the space. I found this white, circular table on Wayfair that wasn't too expensive and will last me a few years before I upgrade to something bigger and nicer.
I absolutely love how clean the table looks. We paired it with these fun orange chairs that really make our space pop. Now, I look forward to eating at it and showing it off to guests." - Courtney Campbell, E-commerce Writer (that's me!)
Get the Langley Street Evangeline Dining Table on Wayfair for $150.99
9. A gorgeous bag to carry all the things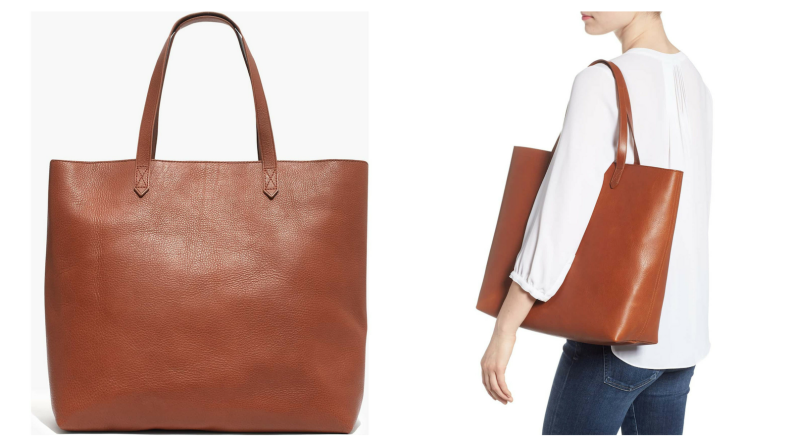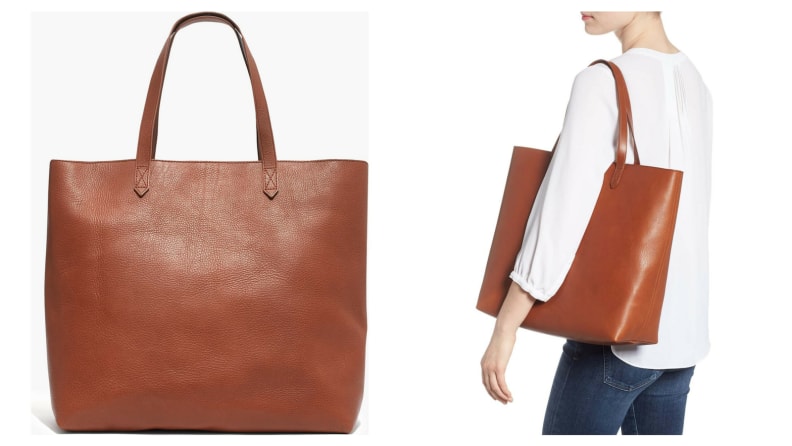 "This is a bag I've had my eye on for a while. I had a black tote bag I had been using every day for almost three years, so finally I decided it was time for an upgrade and bought the Madewell bag. I love the casual, chic look of the English Saddle color, and it fits my laptop and other belongings perfectly. Not only is it good for work, but it's also great for traveling. I didn't have a great bag for overnight or weekend trips, but since this bag zips at the top, I can easily use it for that." - Samantha Matt, Director of Audience Development
Get the Madewell Zip Top Transport Tote in English Saddle at Nordstrom for $188
10. A simple way to relieve back pain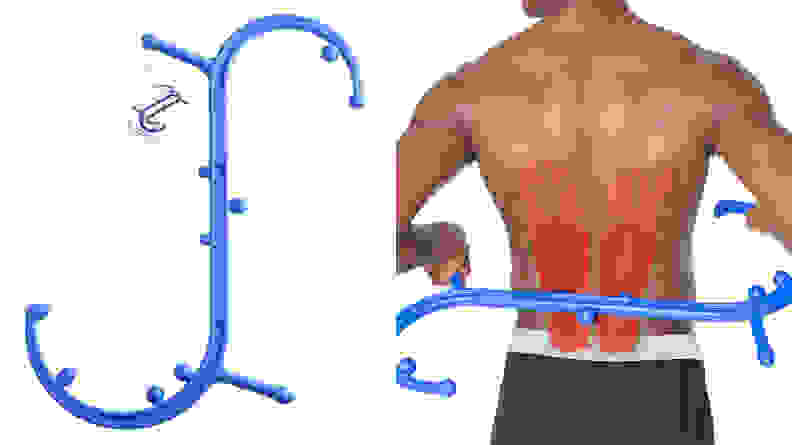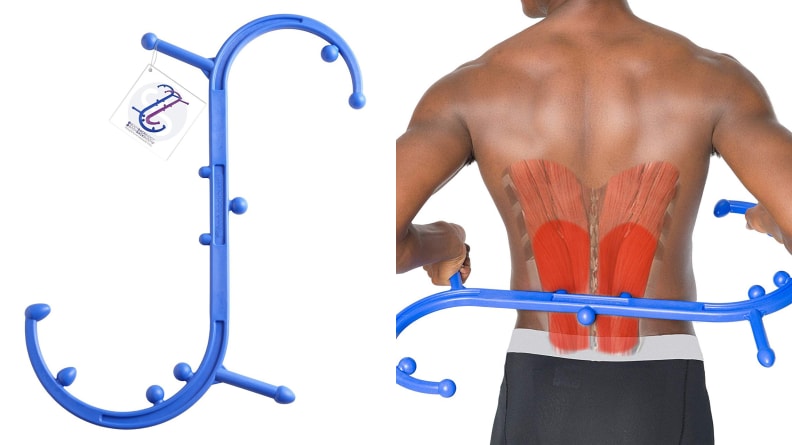 "So this little gadget absolutely saved my life. I have such back pain from slouching over my desk every day, squeezing on public transportation, and from getting two shoulder surgeries this past year. I was relying on my partner to give me massages (albeit, pathetic) to alleviate the discomfort when I stumbled across this. A friend had it and talked about it constantly so I went over and tried it and I've become a changed woman. I went out and bought one on Amazon for surprisingly cheap and now I don't have to rely on my partner's pathetic back rubs for catharsis.
This little Back Buddy hits every spot whereyou have any sort of tightness—even spots you didn't know. You can reach places in your back that have been tense for so long you forgot what it felt like to relax. You can store it anywhere—I hang mine on a shelf, closet, or doorknob depending where I am. It's so easy to use, very lightweight, and the pressure is phenomenally satisfying. Would highly recommend to literally everyone I've ever met!" - Melissa Rorech, Video Producer/Editor
Get the Body Back Buddy Self Massage Tool on Amazon for $29.95
11. A high chair for new parents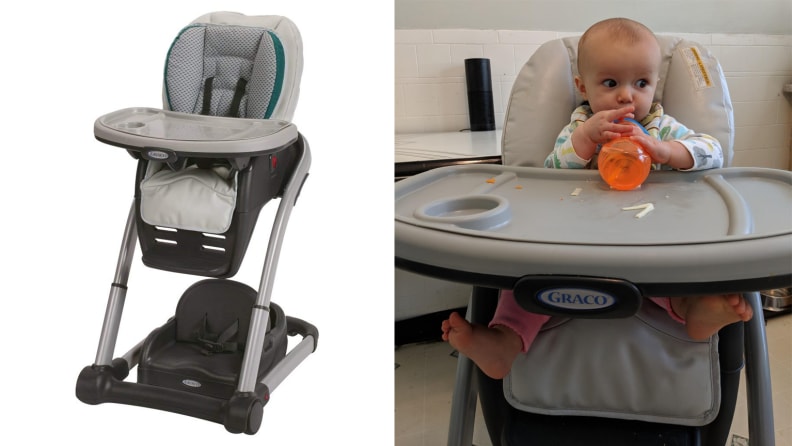 "Honestly the best thing that we bought this year in my household was a good high chair for our daughter. When we first brought her home, we had a very trendy wood and plastic high chair that looked like it jumped off the pages of an interior design catalog. The trouble was, once we started using it we found that it wasn't very comfortable for the little one. She would constantly scoot her entire body sideways in it and squirm around. It didn't really provide any meaningful back support and the tray, while cute, was flimsy and difficult to remove and wash.
So, after struggling to make it work (because it also wasn't cheap) we finally caved, put it up on Facebook for sale, and got something much more functional. We LOVE the new Graco 6-in-1 booster seat and high chair we got in its place. The Graco has got a bunch of straps to keep the munchkin secured and faced forward. The trays easily snap on and off and are simple to wash. The back is padded, but easily machine washable. There are rollers on the bottom to make it easier to push. But, most importantly, as she grows there are different configurations we can use to make sure we have something to stick her in at meal times right up until she's ready for the big girl chair." - Michael Roorda, Video Producer/Editor
Get the Graco Blossom 6-in-1 Convertible High Chair on Amazon for $129
12. A cardigan you'll never want to take off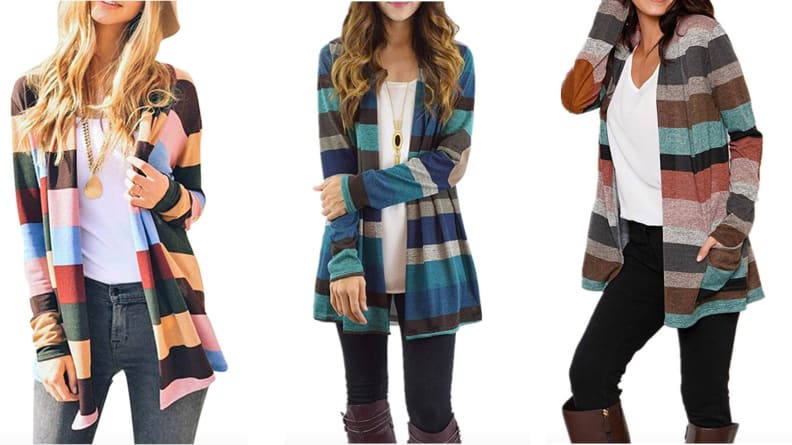 "I wear this cardigan all the time. It matches almost everything and it has elbow pads. It also comes in about four or five different colors. My only complaint is that it's a little thin, so you'll need to layer up on extra chilly days." - Ashley Barry-Biancuzzo, Editor
Get the Poulax Women's Lightweight Knit Cardigan on Amazon for $16.99
13. A kitchen gadget for smoothie making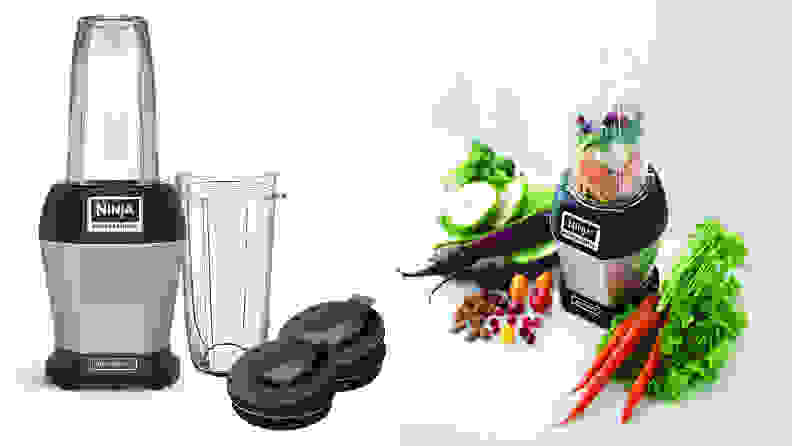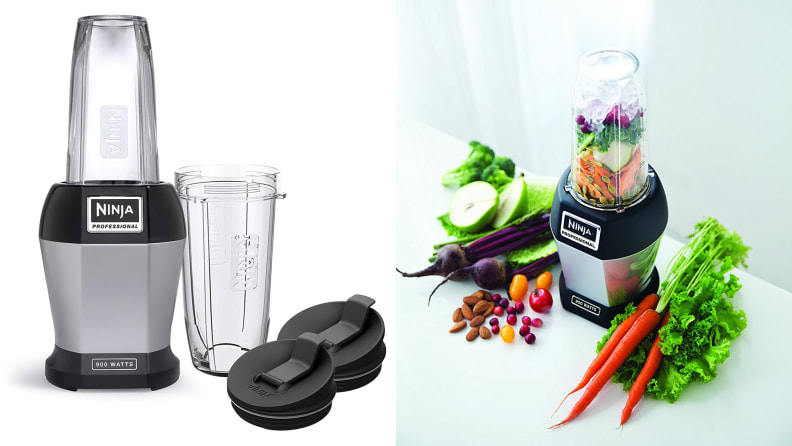 "I'm actually obsessed with my Ninja blender. I got it because I always buy way too much fruit, freeze some of it for smoothies, and then become way too lazy to drag out my larger blender and actually make said smoothies. Plus, can we all address for a minute HOW ANNOYING it is to clean out a blender?
With the Ninja though, I simply put my ingredients into the travel cup it came with, blend them together and then drink it right from that container. It's super simple, I don't have to pour the ingredients into another container, AND my dishwasher doesn't get clogged up with a bulky blender. Also, the base of the blender suction cups to my countertop and I think that is the most brilliant innovation of all time." - Kate McCarthy, Social Media Editor
Get the Ninja BL456 Blender on Amazon for $59.95
14. A sweater that sheep would approve of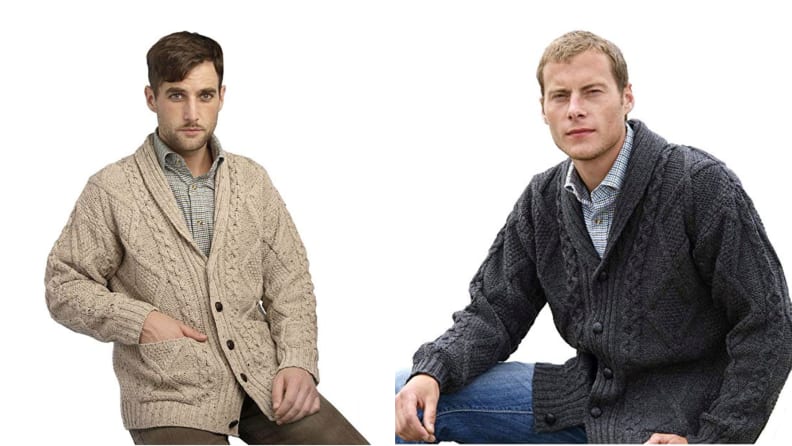 "I've traditionally been one of those dumb dumbs who never has the right clothing/layers for the colder months, so I decided to take a chance on ordering something online. I ended up getting a 100% Irish wool cardigan, and it's the best article of clothing I've bought in a good while. It's well made, super warm/cozy, and fits pretty perfectly, which is hard to lock in when you're 5'4" and stocky. It wasn't what I'd call "cheap," but it's authentic and durable, which is all I was looking for. Thank you, sheep." - Lee Neikirk, Editor
Get the 100% Irish Merino Wool Aran Button Men's Sweater on Amazon for $68.99
15. A frame for interchangeable posters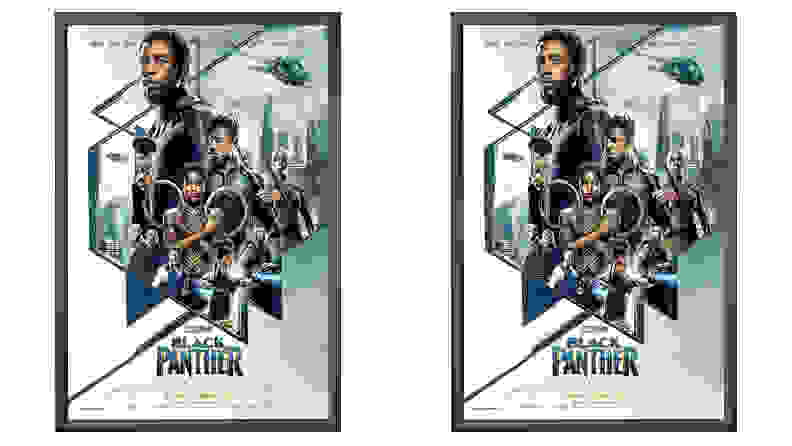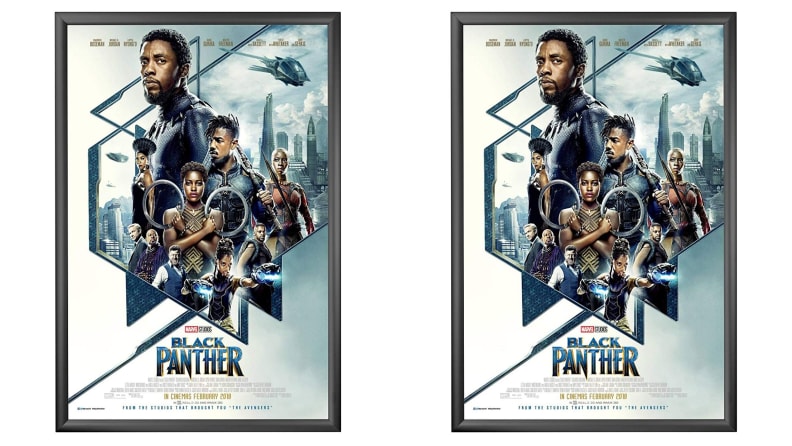 "Yes, this frame is a bit more expensive than your average poster frame, but I had an irregularly-sized poster, and this fit it perfectly. I really love that you can replace the poster in the frame without removing the whole thing from the wall. So convenient!" - Julia MacDougall, Senior Scientist
Get the SnapeZo Movie Poster Black Frame on Amazon for $68.99
Prices are accurate at the time this article was published, but may change over time.