The Best Dog Poop Bags of 2019
By Sarah Zorn, April 25, 2018, Updated January 02, 2019
It's an established fact—everybody poops. And while parents of humans can largely wipe their hands of active duty somewhere past the potty-training stage, pet parents are in for a lifelong commitment of handling and disposing of their dog's daily waste, after it sheepishly eliminates in a corner, and then blithely trots away.
Is it the most glamorous aspect of the person-pup relationship? Not especially. But it's one that owners nevertheless accrue impressively in-depth knowledge about including their own opinions on the all-important poop bag–like our personal favorite, the powder-scented Pogi Poop Bags with Easy Tie Handles (available at Amazon), which has the art of excrement collecting down to a science.
So when you're done dipping into your supply of salvaged, plastic shopping bags (which, no hate here, is a very frugal and eco-friendly stool-scooping method), we're here to unload a steaming pile of dog waste baggie wisdom.
Here's how the poop bags we tested ranked, in order:
Pogi's Poop Bags with Easy Tie Handles
Gorilla Supply Pet Poop Bags
Earth Rated Dog Poop Bags
Mutt Mitt Dog Waste Pick Up Bags
BioBag Standard Pet Waste Bags
AmazonBasics Dog Waste Bags
Flush Puppies Doodie Bags
Updated January 02, 2019
Advertisement - Continue Reading Below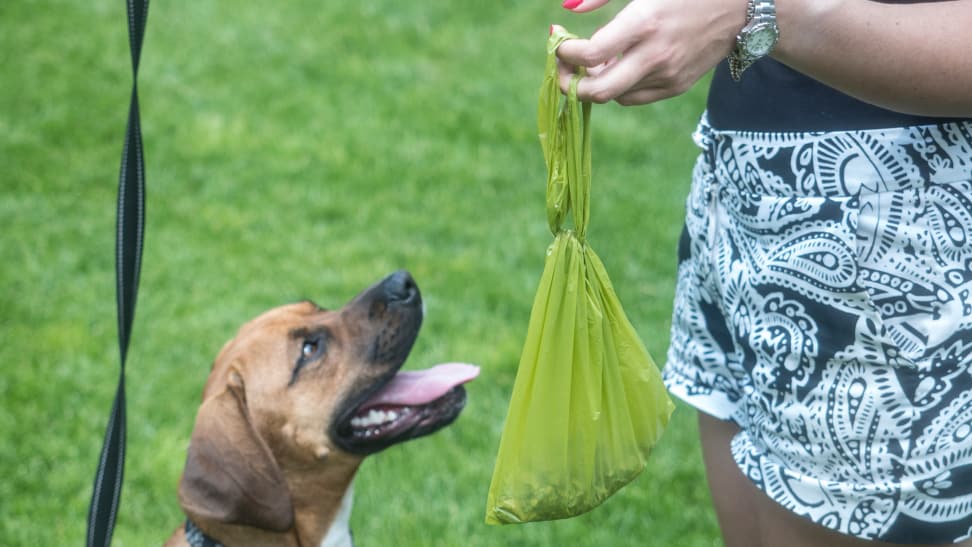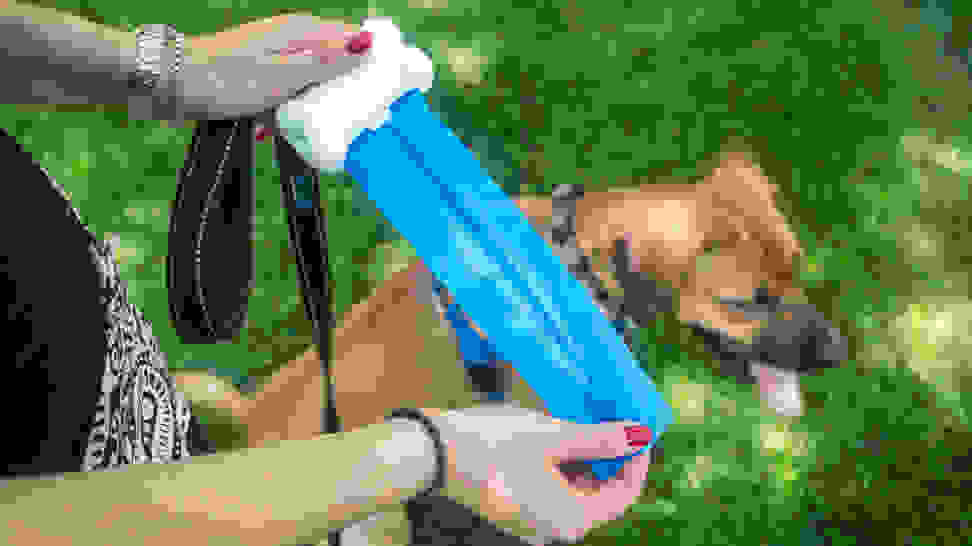 How We Tested
The Tester:
I'm Sarah Zorn, and I've reviewed dog products, developed pet-friendly recipes, and written animal rescue stories for outlets like Rachael Ray Every Day and Animal Fair magazine for almost 10 years. That means my 8-year-old hound mix, Rowdy, is truly living his best life, as official house recipe taster and product tester. Like most adoring pet parents, I strongly believe that everything about him is superior, including his impressively regular, daisy-scented bowel movements.
The Tests:
While most reviews involve us getting our hands dirty, the primary objective here was keeping them clean. So, to defend our readers against dreaded poop bag tears and pinholes, our subjects underwent rigorous testing processes. We took them on multiple walks with both small and large dogs, assessing numerous crucial factors: Were the bags easy to dispense? No matter if they're wrapped in a roll, folded into sheets, or stuffed into handy pocket packs, instant access is key. Somehow, you always feel like you're up against a clock when it comes to dookie scooping, with passersby peering at you judgmentally, and your pup straining at the leash.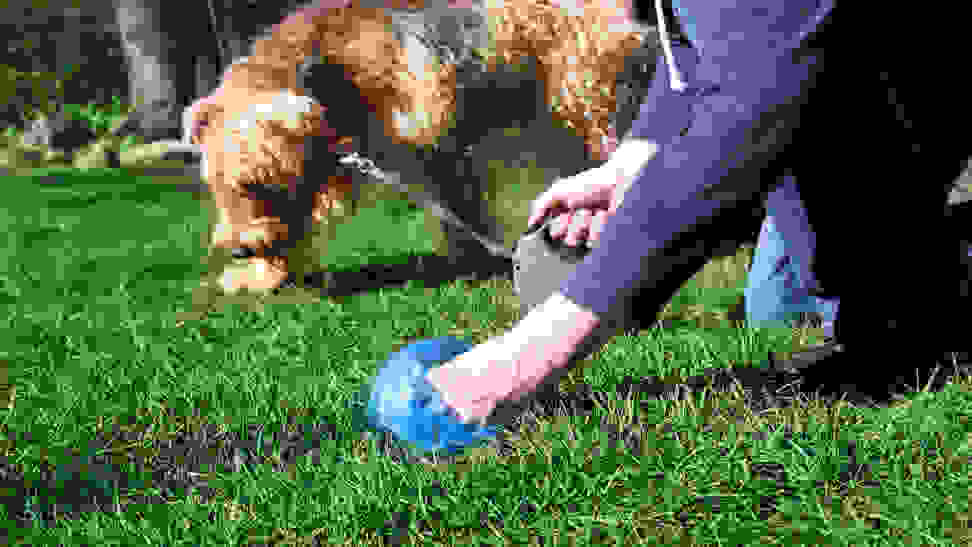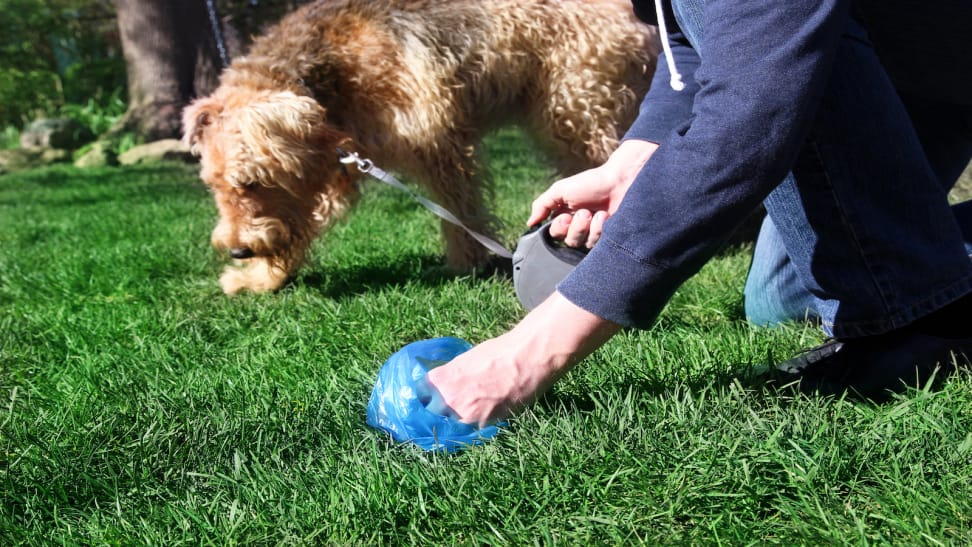 The bag also needs to be ideally structured to perform a perfect pas de deux; enabling pet parents to effortlessly pull a bag free (without wrangling or ripping), open it (without clumsy fumbling, or resorting to licking their fingers), turn it inside out and hand palm the poop (roominess and flexibility is key), then flip it, tie it off and trash it, without rips, slips or leakage. A lot to ask of a little bag! Needless to say, durability is everything, and you might even consider special features like handles to streamline the proceedings or shine that turd via odor-obliterating scents. Then there's the issue of biodegradability. We get that environmental friendliness isn't top of everyone's mind, but if you're going to pepper your neighborhood with dog poop and plastic, why not look for bags that might be more eco-conscious than others.
One thing to note: In 2015, the Federal Trade Commission issued a warning that biodegradable and compostable claims by dog waste bag manufacturers may be deceptive because it didn't qualify how long it would take for the bags to break down, and without qualification, consumers assume one year. Most of the eco-friendly bags we tested include longer terms for breakdowns, but the FTC also noted that most of these bags end up in landfills "where no plastic biodegrades in anywhere close to one year, if it biodegrades at all." In the same statement, the FTC warns that bags that label themselves as "compostable," may also be untrue as "dog waste is generally not safe to compost at home, and very few facilities accept this waste."
---
Other Dog Poop Bags We Tested
Advertisement - Continue Reading Below