Home & Garden
The 20 most popular things our readers bought on Amazon in May
What did you buy last month?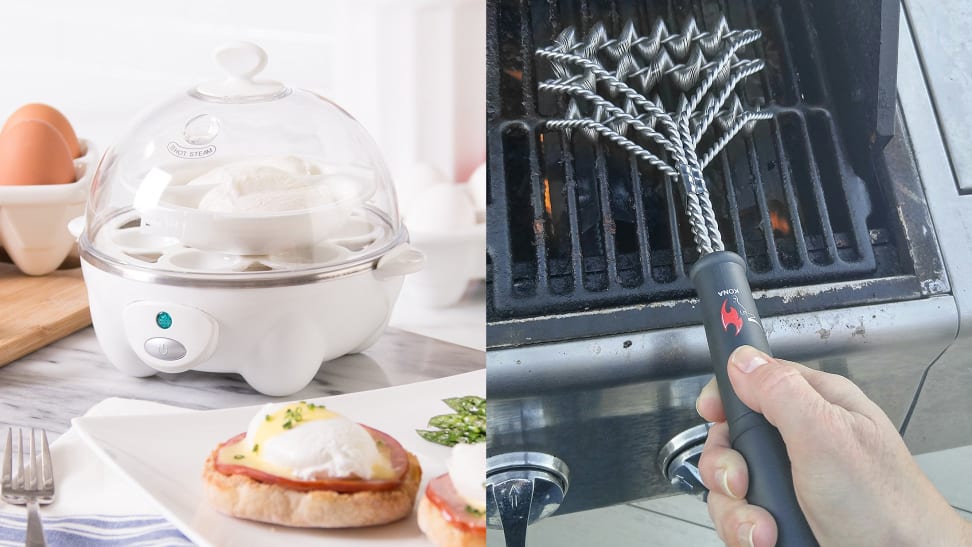 Credit: Dash / Kona
At the beginning of each month, we like to check out all the wonderful products our readers have purchased during the previous month. It's always fun to see what was the most popular, and in May our readers were on a cooking gadget frenzy. They also bought a whole slew of the latest tech products and robot vacuums.
It may have something to do with all the wicked sales we found (e.g. the Instant Pot Ultra and the Dash Egg Cooker) or maybe we've caught the cooking bug with the warmer weather. Even though these deals have come and gone, these popular cooking gadgets are still well worth the investment.
No matter the reason, here are the 20 most popular products our readers bought in May.
1. An upgraded Instant Pot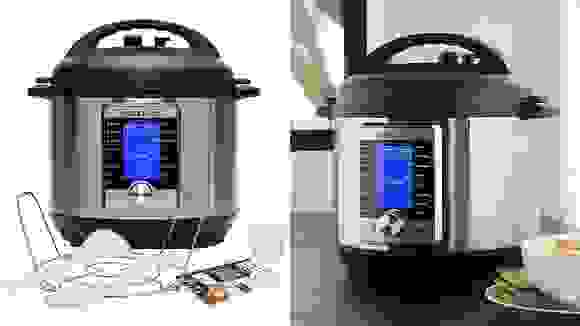 We found an amazing sale price for the Instant Pot Ultra that made it the same price as the most popular Instant Pot model. The discount is long gone (whomp whomp), but the Instant Pot Ultra is still a great option for all your multi-cooking needs with upgraded features like altitude adjustment, cooking indicator, and a steam release reset button.
Get the Instant Pot Ultra 6 Qt 10-in-1 for $149.95
2. Charcoal powder for your teeth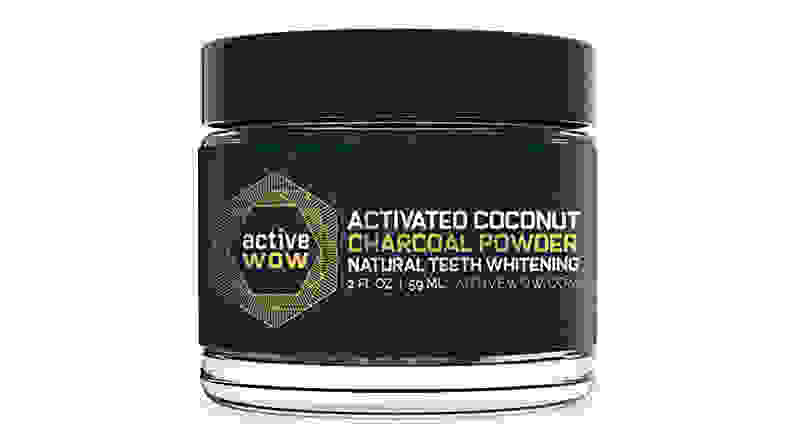 Charcoal has quickly become one of the most popular health trends of the year, and this teeth whitening powder has proven to hold an allure for buyers. Apparently, charcoal has a property called "adsorption" that pulls stains off of teeth, and it's gentler than other whitening options. With more than 17,000 reviews and 4.4 out of 5 stars, it's no surprise our readers were willing to give this a try.
Get the Active Wow Teeth Whitening Charcoal Powder for $19.92
3. A small portable charger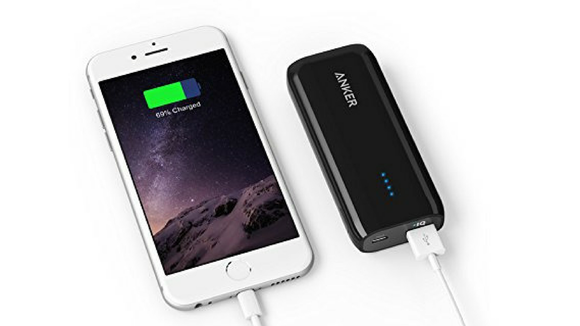 We've all been in those situations when you're out and about running errands and your phone hits the dreaded 20%. Instead of putting it into Airplane mode, you're going to want a portable charger that can fit in a small purse or a pocket. This one from Anker can charge your iPhone up to two times and charges four times faster than a computer USB port, so you'll have juice in no time.
Get the Anker Astro Ultra Compact Portable Charger for $16.99
4. A smart robot vacuum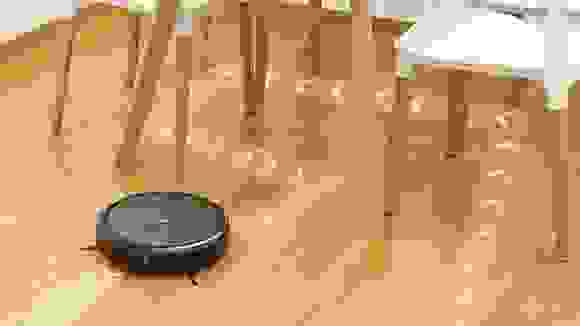 In May, we got our hands on a code that knocked $70 off the EcoVacs Deebot N79S, a great smart robot vacuum. Although the deal is no longer valid, we still recommend getting one. We tested its predecessor, the N79, and found that it got the job done, but took longer than average to finish its cleaning cycle and struggled with high-pile carpet. This updated model can be controlled from any Echo smart speaker or while you're out on the town, and it has improved suction and a longer battery life.
Get the EcoVacs Deebot N79S for $249.98
5. Gift cards for grads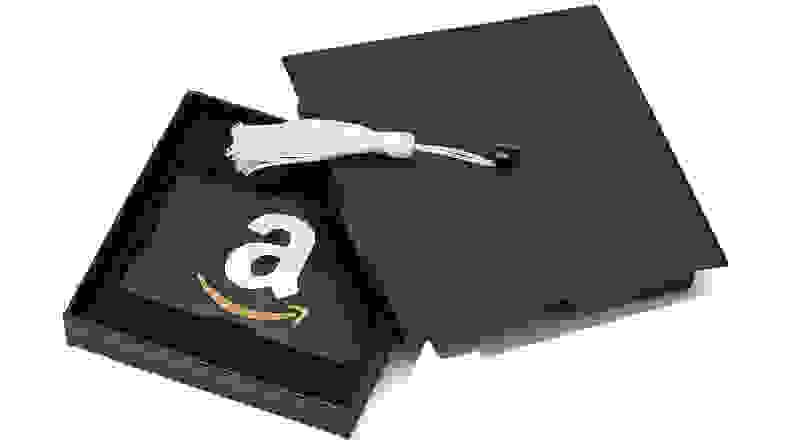 College graduation season has passed, but high school graduation and grad parties are still in full force. Don't know what to get? Everyone always needs something and they can usually find it on Amazon, which is why this grad cap-themed gift card is perfect for any recent graduate and has been wildly popular among our readers.
Get the Amazon.com Gift Card in a Graduation Cap Box for $50
6. The best way to cook your eggs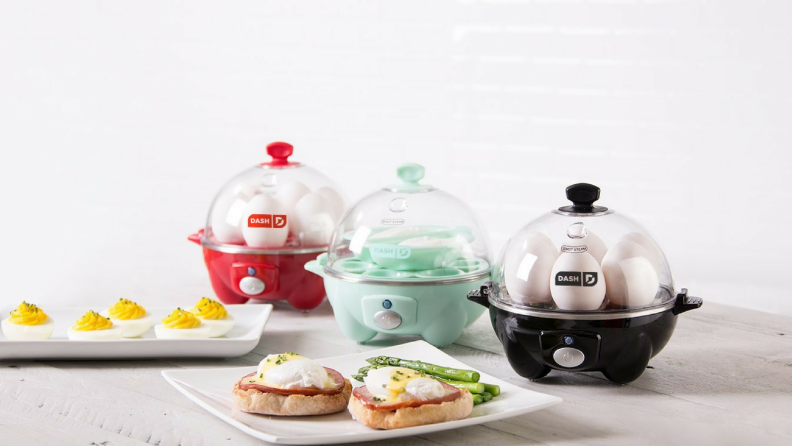 Cooking perfect eggs is honestly hard, but luckily there's a gadget for that. We found this Dash Rapid Egg Cooker on sale in white and our readers went crazy over an easier way to make breakfast. Although the white is not available right now, you can get it in this charming yellow for the same discounted price.
Get the Dash Rapid Egg Cooker for $19.99
7. Our favorite essential oil diffuser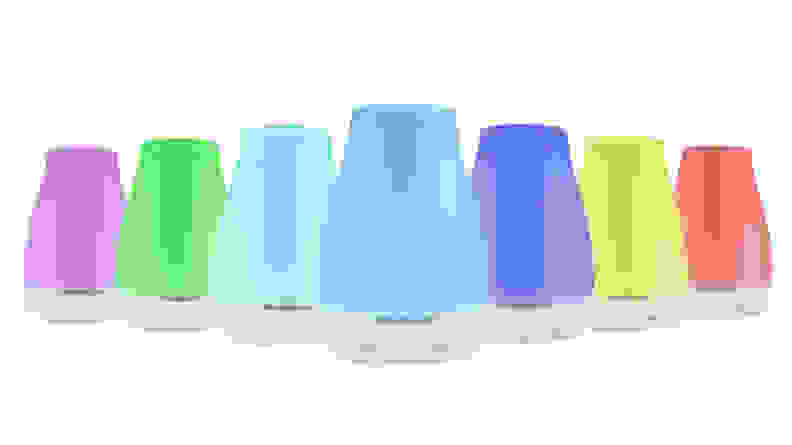 Essential oil diffusers are great because they fill your home with amazing, relaxing scents and can run all day without the risk of burning your house down. This one from InnoGear is our favorite because it can run continuously for up to nine hours, is easy to use, and glows in several fun colors. Plus, our readers clearly love it too.
Get the InnoGear Upgraded 150ml Diffuser for $15.95
8. A bristle-free grill brush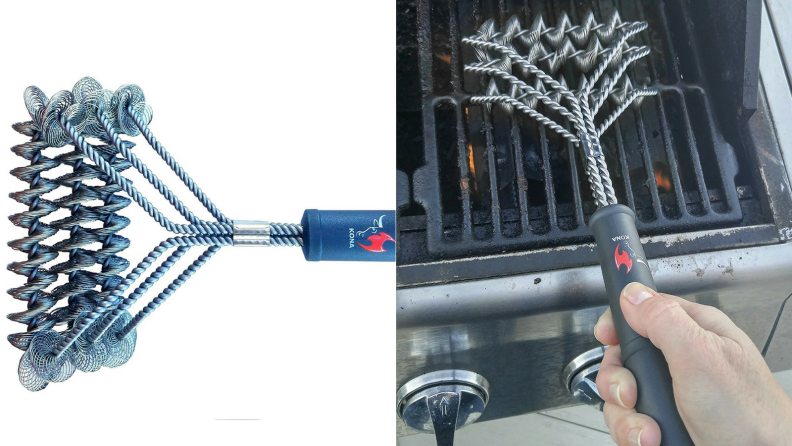 It's officially grilling season and let's be honest, your grill gets gross, especially if you're not diligent about cleaning it after each use. Our readers decided to get a head start this year by purchasing a quality grill brush. This one doesn't have any bristles, which means you won't end up with stray bits of metal in your food.
Get the Kona Bristle Free Barbecue Grill Brush for $19.95
9. An inexpensive knife sharpener
Sure, you could just replace your dull knife with one of the best chef's knives, but if you're hoping to save a few bucks, a knife sharpener can give it new life. Our readers loved this one because it has a coarse grit that's just as good for restoring a knife as it is for touching one up regularly.
Get the KitchenIQ 50009 Edge Grip 2-Stage Knife Sharpener for $5.99
10. The best affordable meat thermometer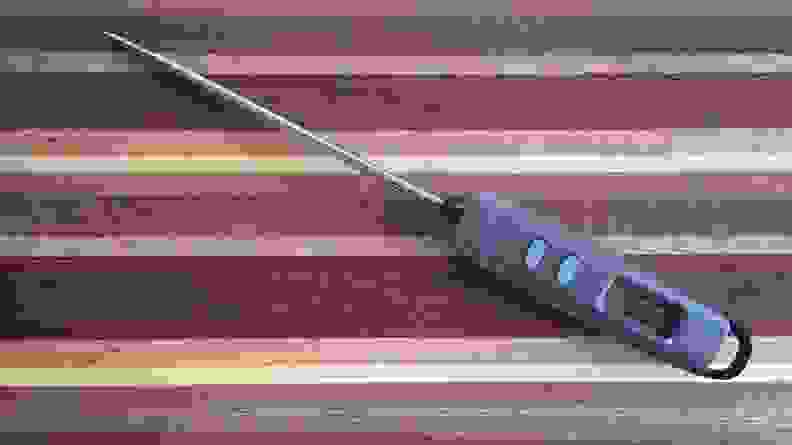 Whether you're grilling or using the oven, you definitely want a meat thermometer to make sure your meal isn't uncooked, or worse, overcooked. Habor makes the best affordable meat thermometer we've ever tested. Considering this $10 tool performs comparably to options that cost nearly 10 times as much, is it any surprise it made the list?
Get the Habor Instant Read Meat Thermometer for $9.69
11. A hilarious book for grads
Aside from money, you should give a recent grad some advice as they enter "adulthood." Any college graduate will appreciate and relate to this hilarious take on Dr. Seuss's Oh! The Places You'll Go! Post-grad life is tough, but this book will definitely make them smile.
Get Oh, The Sh!t You Don't Know! for $13.49
12. A cult-favorite shower curtain liner
You shower harbors a ton of gross germs and bacteria. Thankfully, anti-bacterial shower curtain liners exist and these popular ones from Amazon have more than 4.4k reviews. The LiBa liners are made to inhibit mold and mildew growth so now a ton of our readers are now enjoying cleaner showers.
Get the LiBa Mildew-Resistant Anti-Bacterial Shower Curtain Liner for $10.99
13. The best cup for tots
Parents always want the best for their little ones, which is why they've been obsessed with these sippy and transition cups for their toddlers. This one from OXO is the best we've ever tested because it doesn't leak when it's shaken or dropped and it's super easy to clean.
Get the OXO Tot Transitions Straw Cup With Removable Handles for $9.99
14. The best tested Instant Pot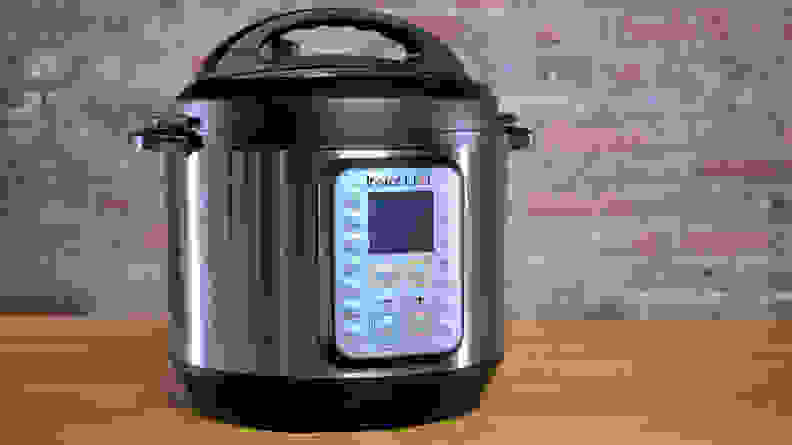 Another Instant Pot made the list this month. The Instant Pot Duo Plus 6 Qt. 9-in-1 is a great choice for all your multi-cooking needs. It was not the best pressure cooker we've tested, but we love it because it has more than 14 functions and an amazing community that backs it up.
Get the Instant Pot Duo Plus 6 Qt. 9-in-1 for $129.95
15. Essential oils for your diffuser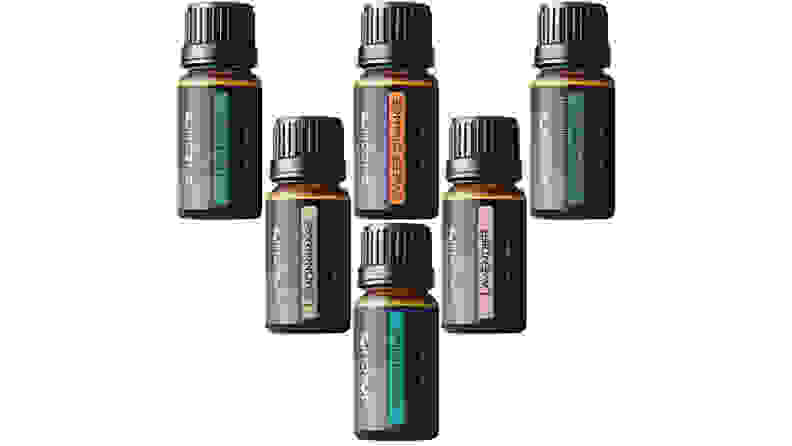 After you've purchased our favorite essential oil diffuser, you're going to need some essential oils to put in it. This set was popular among our readers and features six relaxing scents: lavender, tea tree, eucalyptus, lemongrass, sweet orange, and peppermint.
Get the Onepure Aromatherapy Essential Oils Gift Set for $11.99
16. A smart water leak detector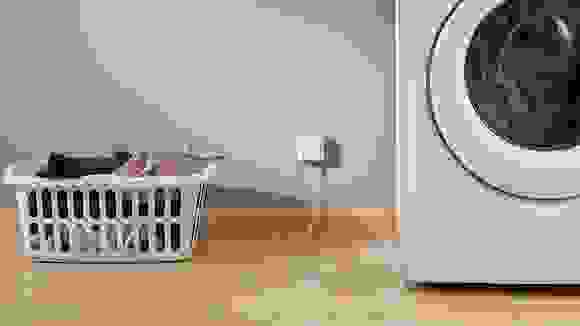 The last thing you want when you're on vacation or away is to find out that there's been damage from a leak in your home. Take extra precaution by installing a water leak detector in potential problem areas. This one from Honeywell is the best we've ever tested and will send an alert directly to your phone at the first sing of a leak.
Get the Honeywell Lyric Wi-Fi Water Leak & Freeze Detector for $58.98
17. Our favorite affordable hair dryer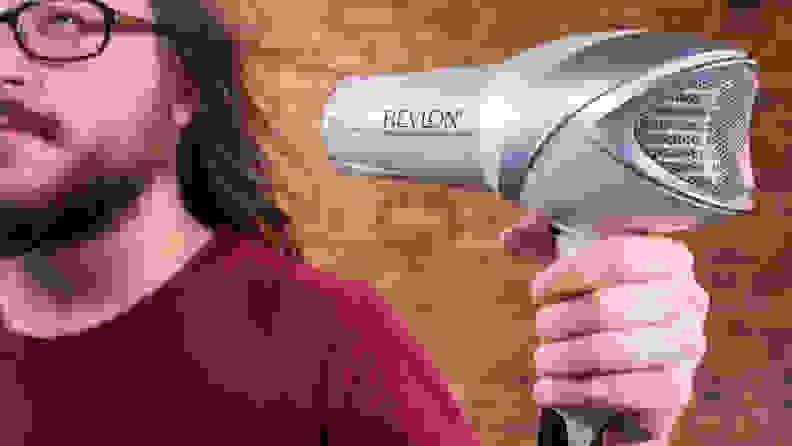 Instead of spending money on a salon blowout, you should really invest in a solid $20 hair dryer. This one from Revlon is the best affordable hair dryer we've ever tested and will give you an amazing blow out in around 20 minutes. Plus, it performed better than some of the more expensive models we tested.
Get the Revlon Infrared Hair Dryer for $16.69
18. A popular bristle grill brush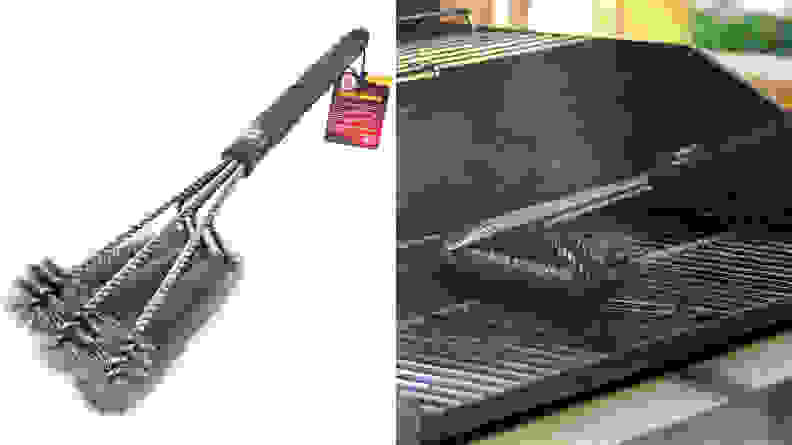 Our readers also wanted a bristle grill brush for their summer barbecues this month. This one from Alpha Grillers is a solid choice with more than 1,000 reviews. It claims to be durable, safe on expensive grates, and has three times the surface area of a standard grill brush.
Get the Alpha Grillers 18" Grill Brush for $12.97
19. The best food processor we've ever tested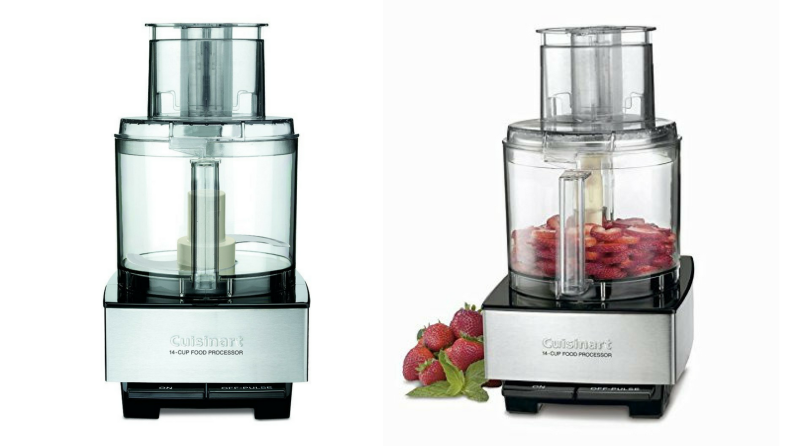 A food processor is a great investment for any kitchen. You can make things like salsa and cauliflower rice, chopping faster than you ever could by hand. This one from Cuisinart is our favorite because it's large enough to fit big batches of food and excels at chopping, slicing, and kneading.
Get the Cuisinart 14-Cup Food Processor for $161.99
20. A fast wireless charging pad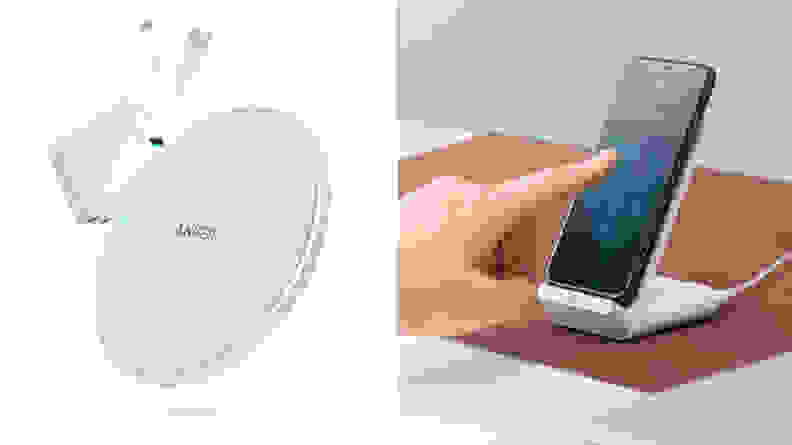 If your phone has wireless charging capabilities, then you should be taking advantage of it. This charging pad from Anker can charge your phone up to 30% faster than other wireless chargers as long as it uses the quick-charge adaptor that comes with it.
Get the Anker PowerWave Fast Wireless Charger Pad for $45.99
Prices are accurate at the time of publication, but may change over time.