Home & Garden
Is this 3-in-1 'coffee bar' better than a Keurig?
The Ninja Coffee Bar makes some big claims, but is it worth the money?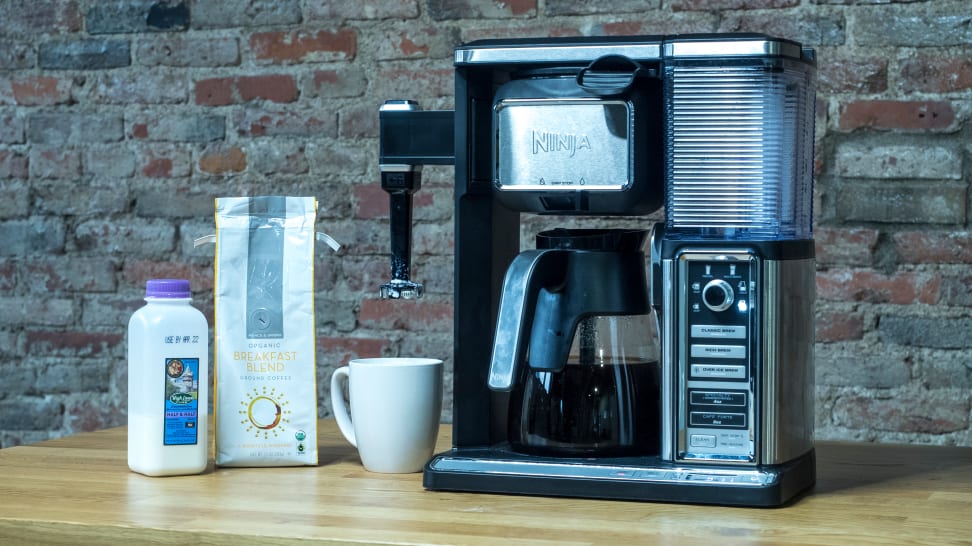 Credit: Reviewed / Jackson Ruckar
If you're on the hunt for a convenient way to make your morning coffee, you have a few options: classic drip coffee makers, Keurigs, Nespresso machines... and then there's the Ninja Coffee Bar.
If the name alone raises your hackles a bit, this was probably never being marketed to you in the first place. Yet even as someone only slightly snobby about their coffee, it's hard to picture who, specifically, this machine is for.
In theory, the Ninja Coffee Bar takes the place of multiple machines: a drip coffee maker, a (sort of) espresso maker, and a milk frother. In actual practice, it's a very large, fairly expensive machine that makes drinkable drip coffee, frothy milk… and also other things.
But if your daily dose of java comes from the local Dunkin' Donuts (or your town's equivalent), the Ninja Coffee Bar is likely aimed at you—not that there's anything wrong with that! Significant portions of America, as I understand it, run on Dunkin's.
However, two of the biggest reasons to make your coffee at home are to improve the experience and save money. The Ninja might eventually save you money over a basic coffee shop, but with a price typically hovering around $160 online, it's going to take awhile to break even—and the experience may not justify the extra effort.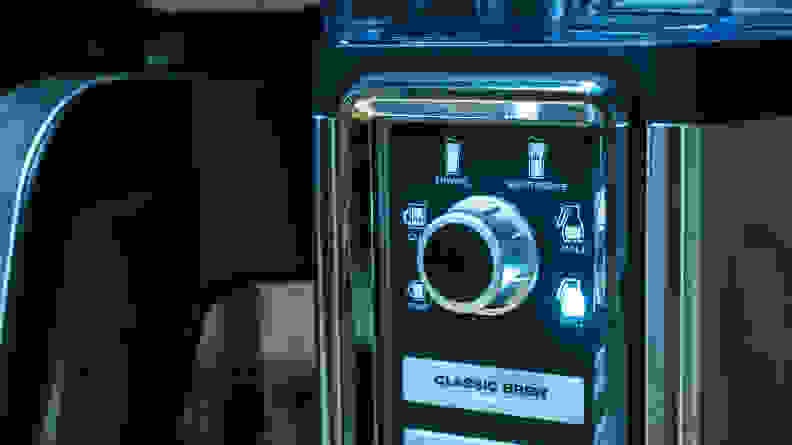 First, there's the size. Let's be honest, this is not a small machine, and counterspace is at a premium. In addition to its large footprint (at least 16 inches wide, if you intend to use the milk frother), the Ninja is quite tall, and needs further room above it, both for the steam venting out of the top, and for lifting the reservoir up and out to fill with water. So you may have to forget about parking it under a kitchen cabinet.
Next, the milk frother. Attached to the side of the machine, it does a serviceable job. But compared to a standalone, purpose-built frothing wand, it's quite short, and there's nothing underneath the fixed location to catch drips. Furthermore, unless you're NEVER using it for anything but coffee (or don't mind working around the coffee maker every time you want to use it) it's less than ideal.
Finally there's the coffee. The regular drip coffee does the job perfectly well, but all other settings are varying degrees of mediocre. This is due to the fact that they are all, in the end, ALSO drip coffee.
Drip Brew, Rich Brew, Brew Over Ice, Cafe Forte, and Specialty Brew are all variations on the same theme of pouring hot water through the grounds. The latter four just do it through more grounds (or with less water) than the first.
That's going to get you a higher caffeine kick per drop, sure, but it comes at the cost of under-extracting from the beans. If your coffee is going to swim in cream and/or sugar and other flavorings, this probably won't bother you. If not, it's going to taste bitter or sour compared to your normal cup of coffee or espresso.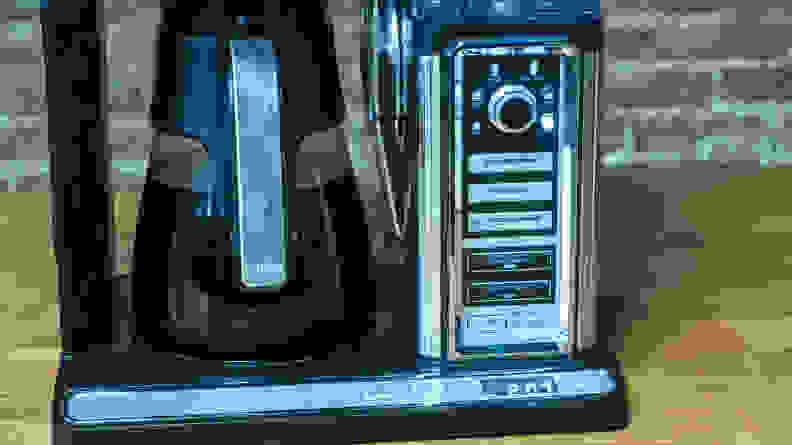 Though I wasn't in love with the Ninja Coffee Bar in my time with it, user reviews online are largely positive. On Amazon this particular model has ratings around 4 stars, with a majority of those being 5-star reviews. There is a troubling amount of 1-star reviews complaining about long-term durability, but no more than with most Keurig machines.
The users who seem the most satisfied seem to be those who are used to using something like the single-serve convenience of a Keurig but would like to use grounds (or simply less plastic). For those people, the Ninja Coffee Bar makes some sense. The coffee is marginally better, the cost is about the same, and it's nearly as convenient.
For those who are searching for something substantially better than what a Keurig will offer, we recommend more conventional means of making coffee. If that sounds like you, then we'd definitely recommend you check out our in-depth roundups of the best drip coffee makers, the best single-serve espresso makers, and the best milk frothers. It's a little more research, but you'll wind up with better coffee—and probably for less money, too.