The Best Milk Frothers of 2019
By Sharon Franke, November 28, 2017, Updated January 02, 2019
If your espresso machine doesn't have a frothing attachment, you can easily heat and whip milk for cappuccinos and lattes with an electric frother. In addition, these small devices can warm milk for a bedtime treat, or froth cold milk to cap an iced brew or chocolate milk.
To find the best companion to your espresso or coffee maker, we chose seven electric frothers and bought a whole lot of dairy, soy, and nut milks. It's a good thing I like my coffee with milk 'cause I downed way too many cappuccinos in search of our best right now.
To be clear, one of the machines we tested were perfect. Each had its own pros and cons, which made it hard to pick an overall winner. But our favorite, the Nespresso Aeroccino 3 (available at Amazon for $71.87) was tops at frothing whether we used hot, cold, skim, or whole milk.
Updated January 02, 2019
Advertisement - Continue Reading Below
How we tested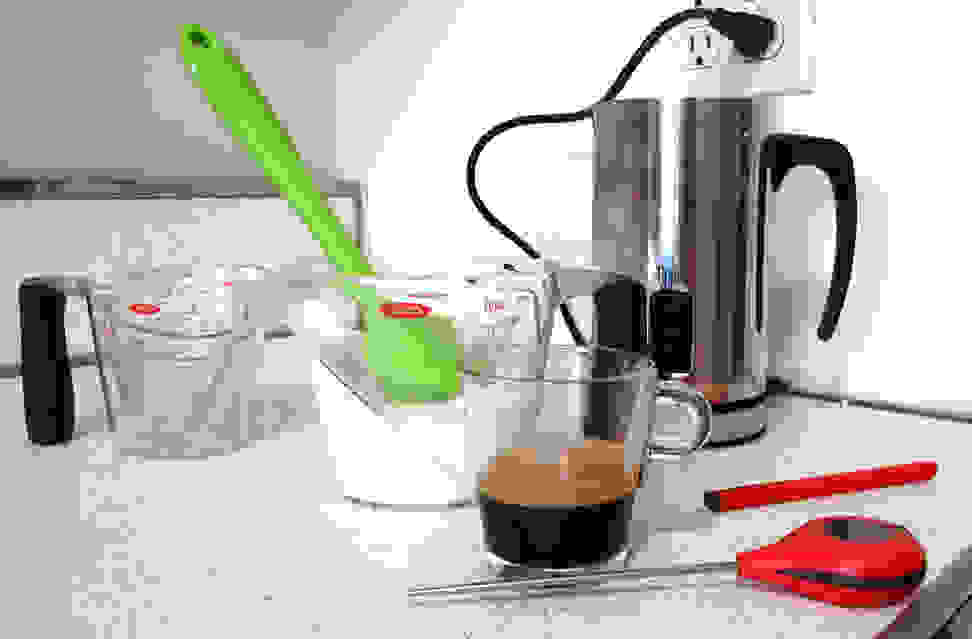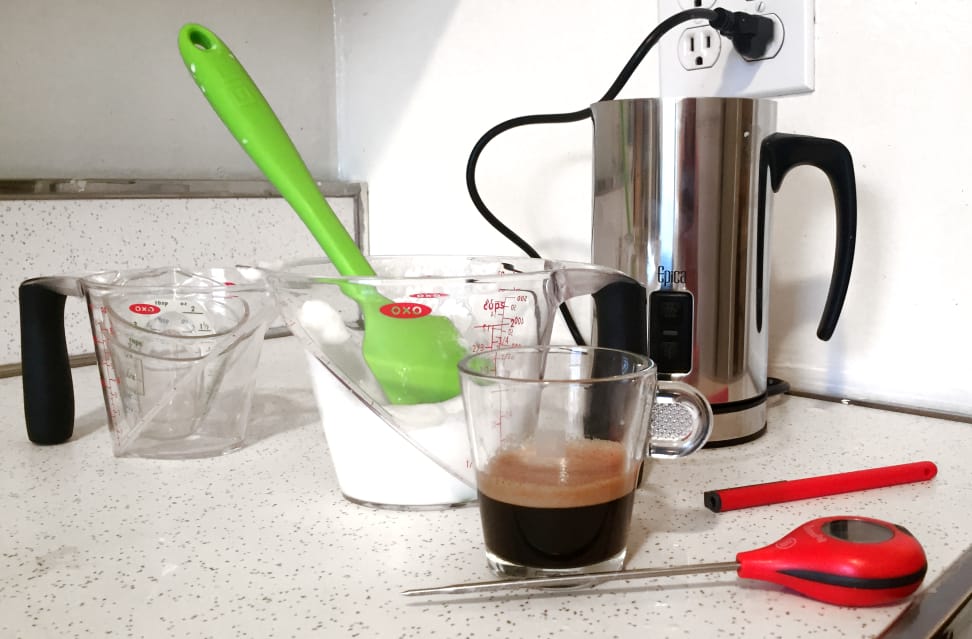 Hi, I'm Sharon Franke, and I've been testing kitchen equipment for the past 30 years and drinking coffee even longer.
In view of my love for the bean, I've made it a point to develop a particular expertise in everything coffee from brewers to yes, frothers. I have an awful lot of experience with the technology of appliances and know what a great cup of cappuccino tastes like.
I tested seven of the most popular electric milk frothers, evaluating each on its versatility, how easy it was to use, and how quickly and well it frothed both hot and cold whole and nonfat milk. We also tried a few frothers with soy and almond milks.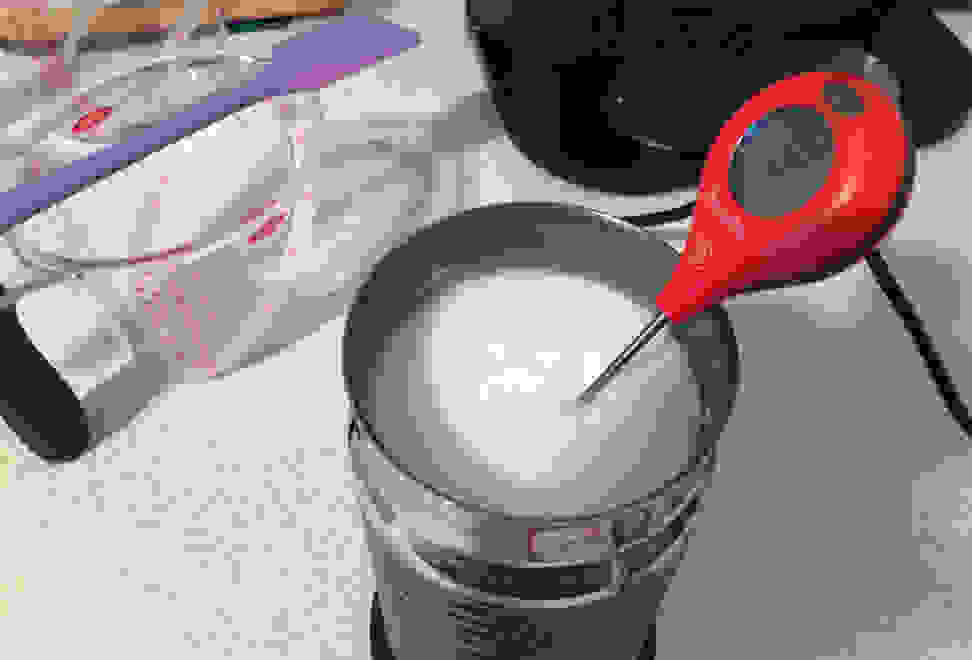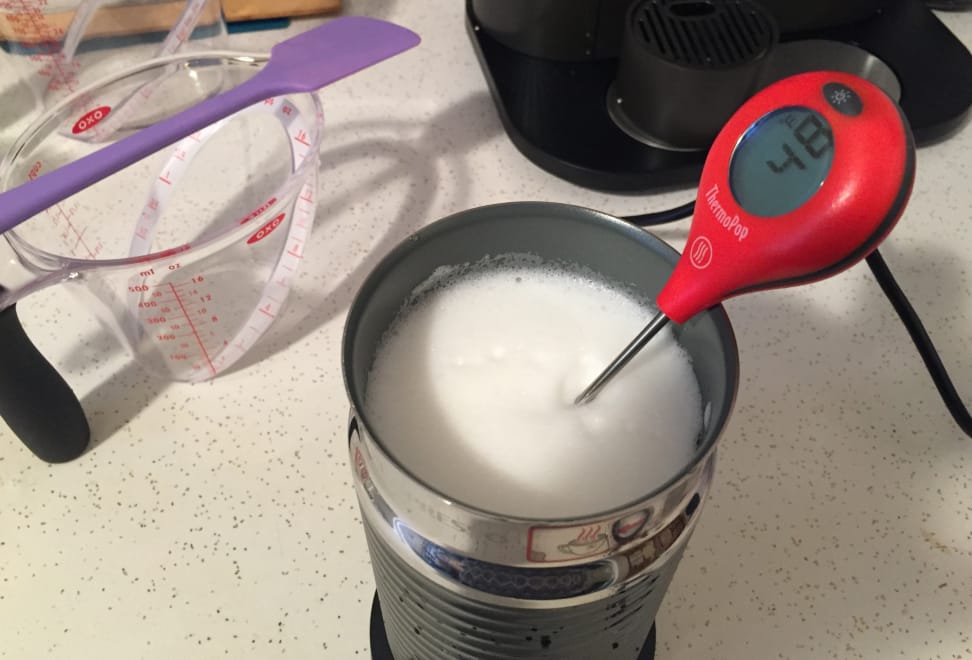 If you're a bit hesitant to purchase a frother just to treat yourself to cappuccinos, being able to use it for other purposes like whipping up an indulgent mug of hot chocolate or a hot toddy may justify the splurge. That's why we gave extra credit to ones that can be used with other beverages besides milk.
We considered the clarity and thoroughness of the manual and how easy it was to use the controls and clean the appliance.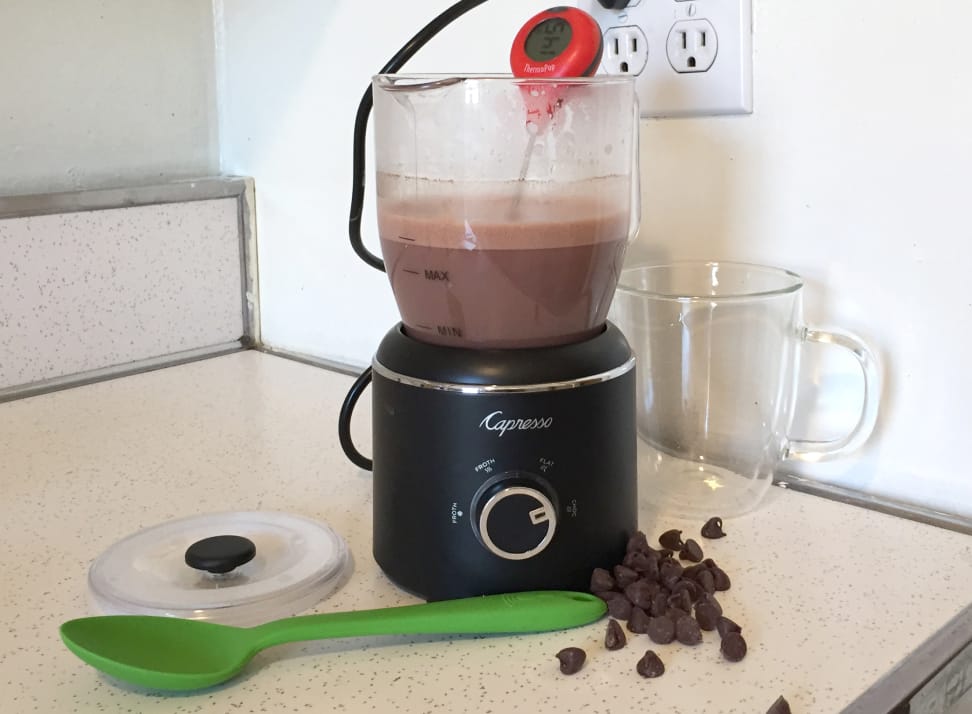 When it came to frothing, we measured how long it took to whip whole and nonfat milk on each setting and the temperature and volume of the foamed milk. We looked for milk that was whipped to at least half its volume and stood in peaks. On hot settings, we looked for temps that were not too low to cool off your coffee nor too high to scald the milk and ruin its flavor.
We found a few constants: All electric frothers left some unthickened milk in the pitcher to pour into latte or cappuccino before adding the frothy topping.
Using whole milk yielded soft clouds that we could mound on top of an espresso yet stir in smoothly. With skim milk, we got a larger volume and a stiffer foam. And soy and almond milks thickened into the consistency of very softly whipped cream rather than a foam.
---
How About Handheld Frothers?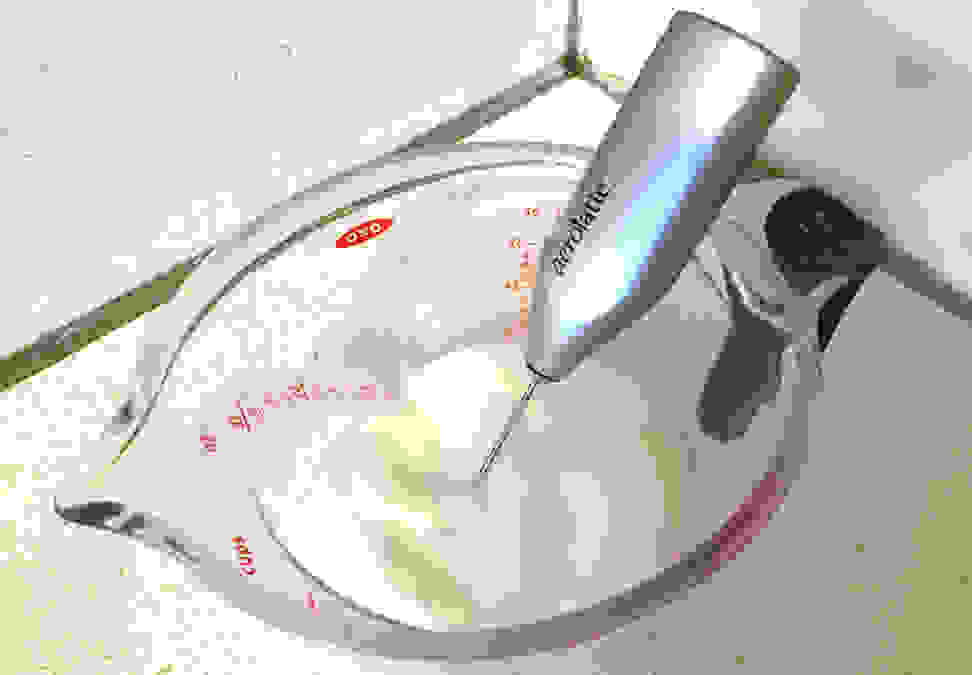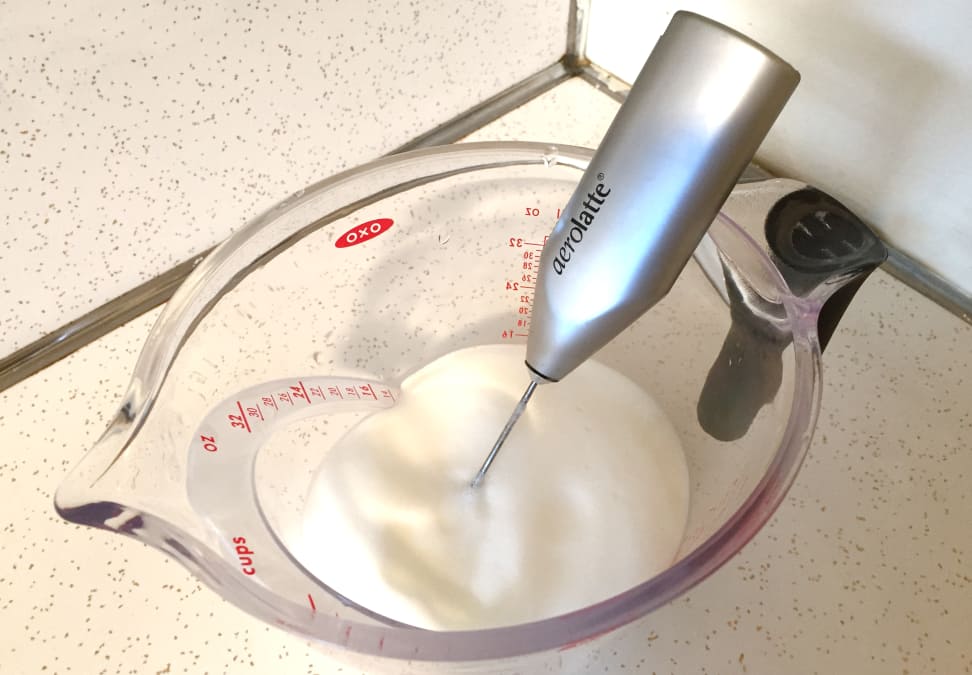 Battery-powered frothers have the advantage of being inexpensive and easy to stash in a drawer. Many, but not all, work quite well at producing a large volume of frothed milk with very little left unfrothed.
In fact, when we tested the handheld Aerolatte Milk Frother, it produced the largest volume of any frother we tested, and left virtually nothing unfrothed. It even did a reasonably good job with soy and almond milk.
So why would you choose an automatic frother instead? For one, using a manual frother means you have to heat your own milk, being careful to just warm it without scalding it. To get beyond the softly whipped cream stage takes up to 2 minutes, and you must hold the device the entire time. Many require that you keep your finger pressed on the switch while you're frothing, making them particularly tedious to operate.
You can also purchase frothers that look like little French presses. They work by pumping a frothing device up and down. In general, they're less effective than the ones with batteries.
---
Advertisement - Continue Reading Below