The Best Single-Serve Espresso Makers of 2019
By Sharon Franke, Updated July 05, 2019
UPDATE: April 10, 2019
We're currently working hard to update this guide with new hardware recommendations.
As a caffine fanatic, I can drink delicious coffees, any time of day (or night), so I signed on to test cup after cup in the quest to find a home espresso machine worthy of a place in your kitchen. Single-serve machines let you knock out a great cup at home without mastering all the ins and outs of grinding, measuring, and tamping. In addition to requiring absolutely no skill on your part, these single-shot pod-based espresso makers are quick, neat, and give totally consistent results. Shot after shot comes out with a beautiful layer of crema, the signature of a true espresso. Add a bit of steamed milk and invest in some flavored syrups and you'll have a hard time telling the difference between the espresso drinks you make at home from those made in your favorite coffee shops.
To find the best bang for your buck, we chose seven espresso machines that work with capsules, all priced under $350, and put them to the test. We examined temperature, timed how long a brew took, rated the affordability of capsules, and measured crema.
Our winner, the Nespresso Citiz (available at Amazon for $161.85) wasn't the cheapest in the pack but has features that make it worth the splurge. If you need to compromise on price or space but not espresso quality, we have a machine for you too.
These are the best single-serve espresso makers we tested ranked, in order:
Nespresso Citiz
Nespresso Essenza Mini
Nespresso Pixie
Nespresso Expert
Nescafé Dolce Gusto Esperta 2 by DeLonghi
Illy Y3.2 iperEspresso
If you're looking to make coffee and espresso, check out our guide to the best pod coffee makers.
Advertisement - Continue Reading Below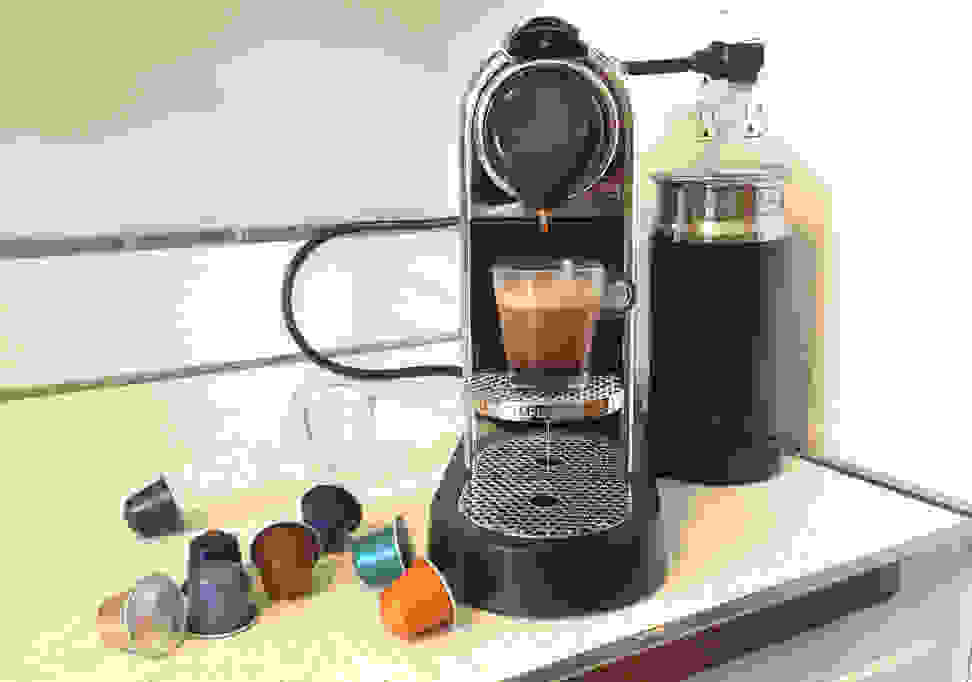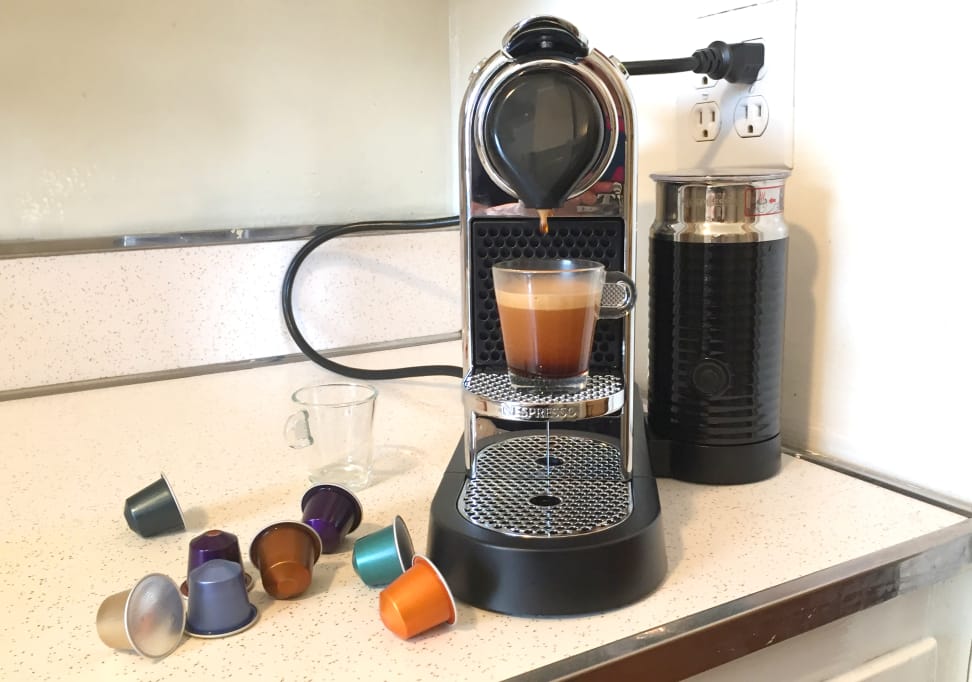 How We Tested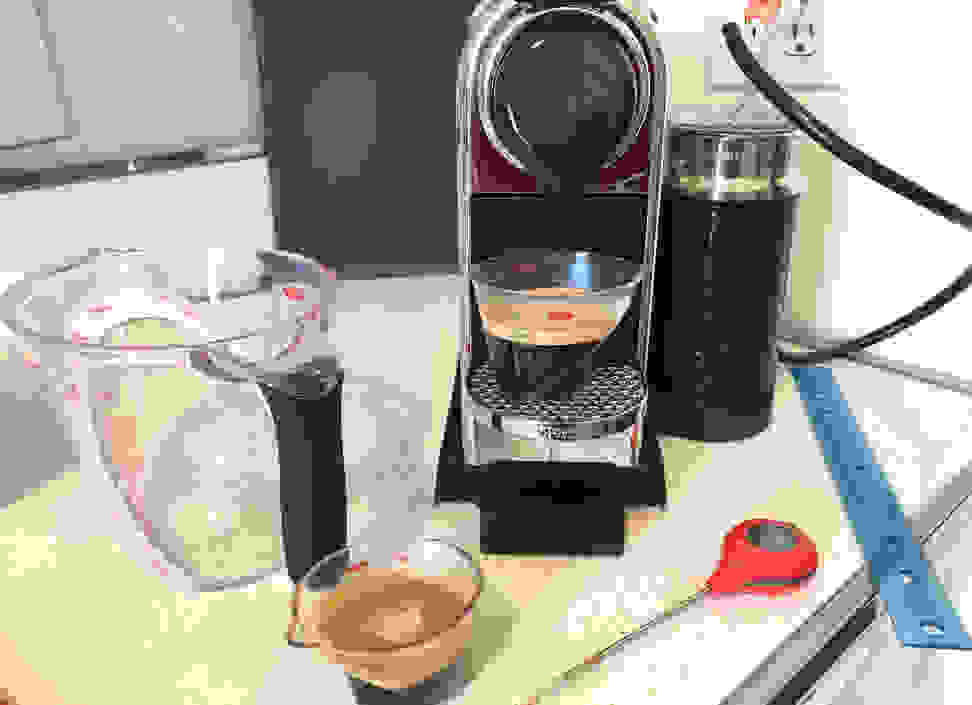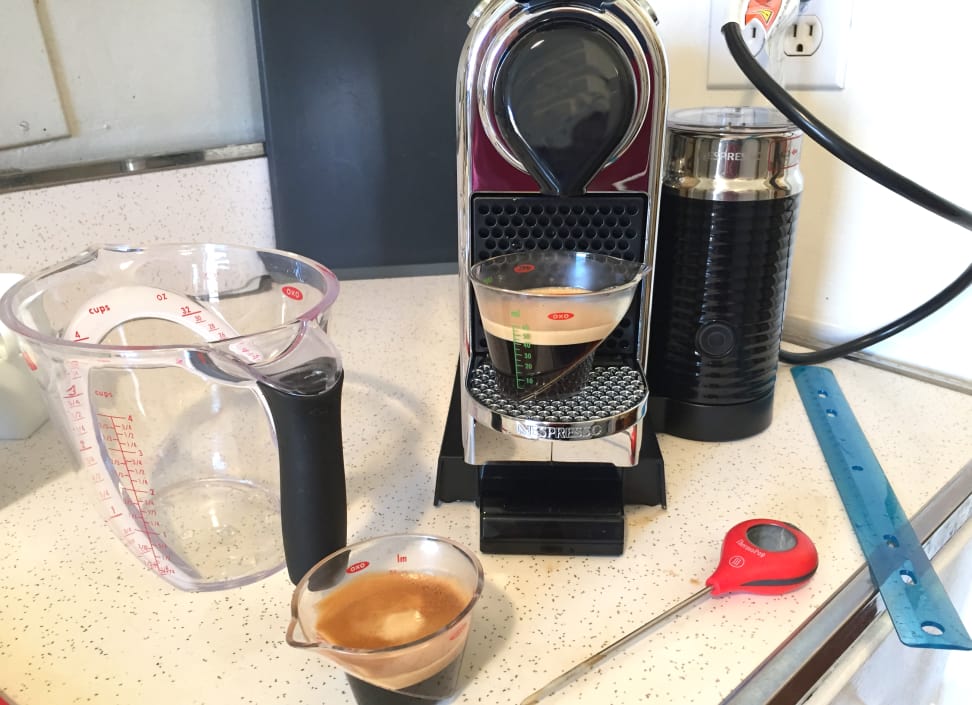 Hi, I'm Sharon Franke, and I've been testing kitchen equipment for the past 30 years.
In addition to reviewing and writing about everything from potato peelers to pots and pans to gas and electric ranges, I'm an avid home cook. Before I became a cooking tools maven, I worked as a professional chef in New York City restaurants for seven years. If I have one great love (other than my husband), it's coffee. My expertise in scientific testing and kitchen skills, along with my passion for java make me uniquely qualified to judge espresso makers.
I tested seven espresso machines that use capsules rather than ground coffee. Each machine sells for under $350, and was evaluated on design, ease of use, and most importantly, the quality of the cup of espresso and/or cappuccino it delivered.
Since this is an appliance that is going to live on your countertop, how it looks and how much real estate it takes up is important to consider. Ultimately, it is up to you to decide what appeals to your sense of style and how much space you're willing to dedicate, but we gave high marks to good construction and attractive design, and machines that were no larger than they had to be to perform well.
We considered the clarity of the manual, how easy it was to get the espresso maker up and running, fill the tank with water, use the controls, and clean the machine, as well as about how many espressos you can expect to brew without refilling the tank.
When it came to brewing, we measured the time it took to deliver an espresso, along with the volume and temperature in the cup. Ideally, an espresso should brew in 20 to 30 seconds, measure about two ounces, and the temperature should be around 160°F. When a machine included a frother, we looked for milk that was whipped to at least half its volume and was easy to fold into our coffee.
---
Other Single-Serve Espresso Machines We Tested
More articles you might enjoy
The Best Cold Brew Coffee Makers
The Best Electric Coffee Percolators
The best Electric Coffee Grinders
Advertisement - Continue Reading Below