Home & Garden
We want this through-the-wall beer tap
Fresh beer any time? Yes, please.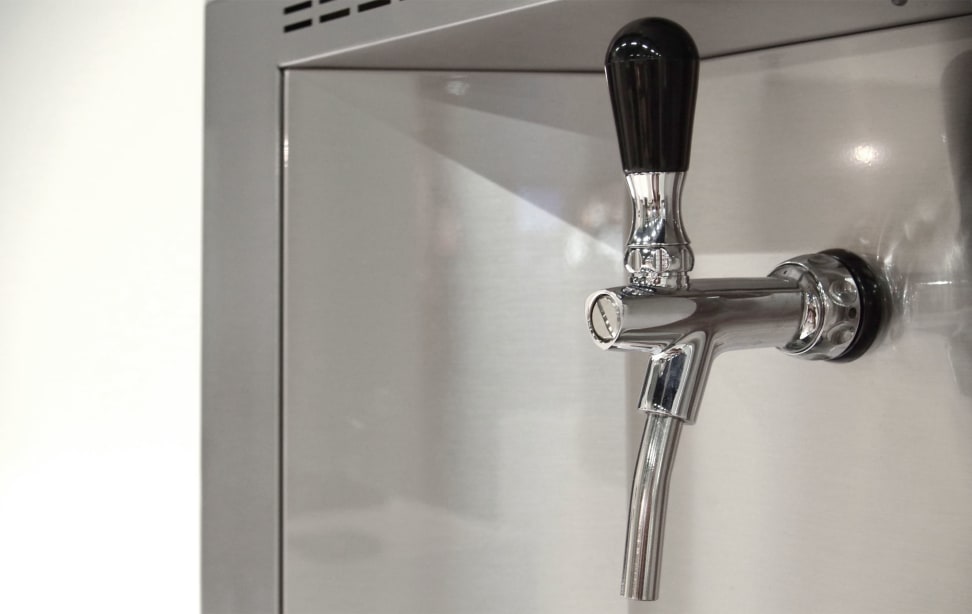 Credit: Reviewed.com / Keith Barry
Imagine: At the end of a long day, you want a cold one. Instead of heading out to a bar, you put a frosted glass under a tap built right into the wall of your own kitchen, and pour yourself a pint.
Well, it's not as far-fetched an idea as it sounds. An Italian company named Smalvic has already built a beer tap that keeps beer cold and dispenses it through a wall-mounted tap. It's the same size as a built-in coffee machine, and you'd have quite the at-home setup if you installed both.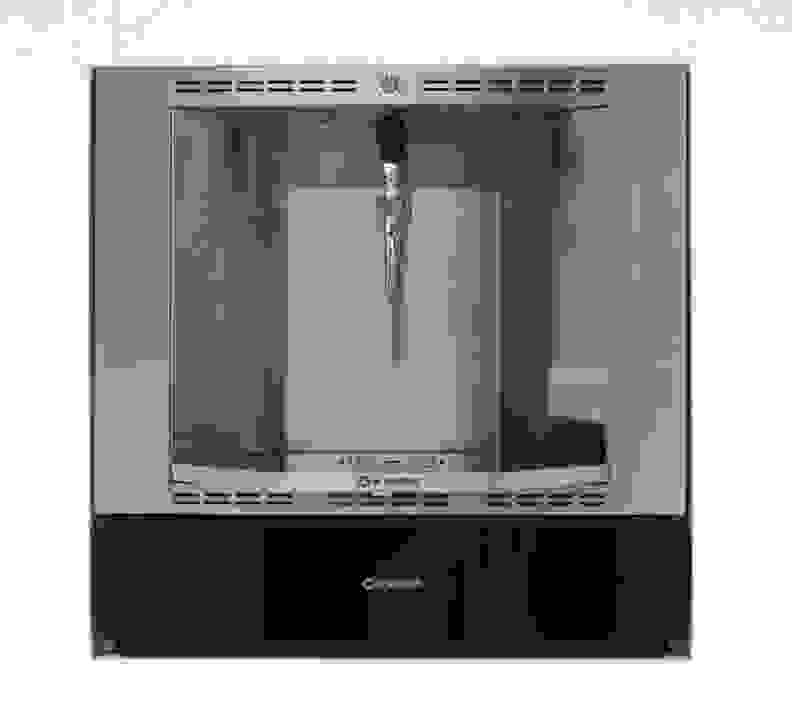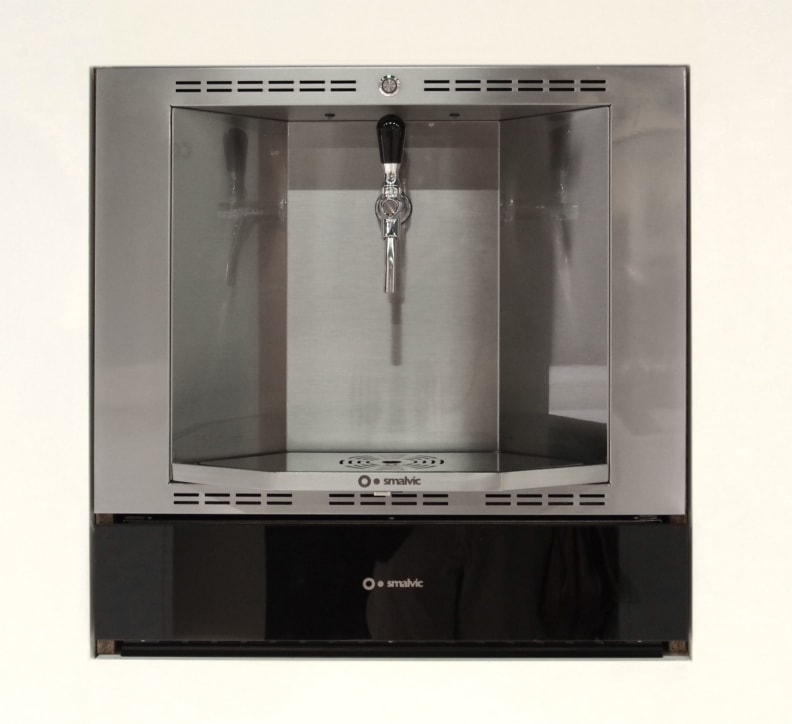 The secret is refrigerator-style compressor hidden behind the door—the same kind of setup used in bars and restaurants. Beer flows through a tap line that's cooled by a refrigerator, which keeps your brew cold until you're ready for a drink.
Pull the front of the tap forward, and it will open to reveal storage and cooling for a 5 liter keg—the small size that you can already buy in liquor stores.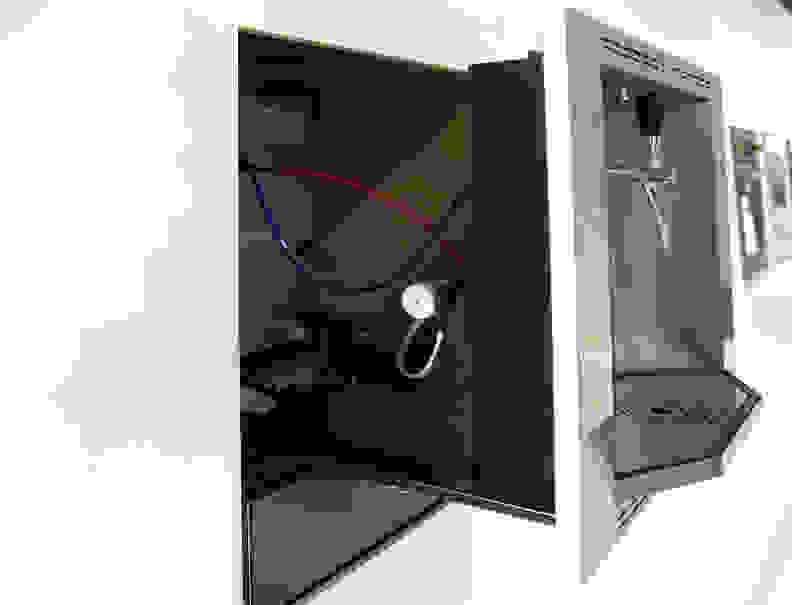 Unfortunately, what you can't buy is this Smalvic tap—at least not if you live in the U.S. The company is looking for a distributor, but doesn't yet sell the beer tap here. If it does go on sale, expect it to cost a little more than a kegerator, plus the cost of installation.
Related Video