Home & Garden
6 secrets to shopping at West Elm only employees know
We're spilling it all.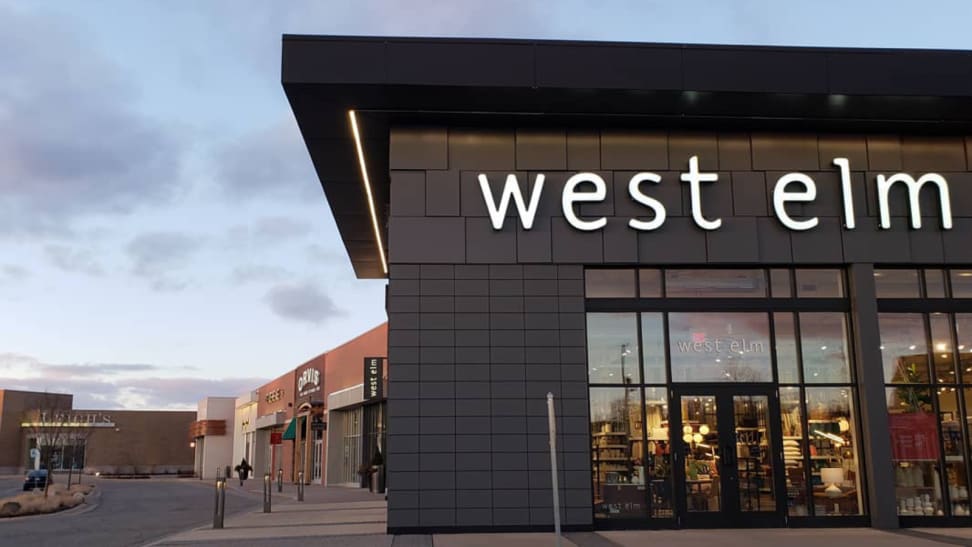 Credit: West Elm
Do I love West Elm? Yes. Do I drool over their dreamy Instagram photos of chic bedrooms and expertly-arranged kitchens? Of course. Do I spend way too much money there whenever I dare to step foot in the store? Absolutely.
If you're as much of a West Elm fan as I am (and aren't we all?!), you—and your bank account—are about to be a lot happier. Because one of the store's visual design managers is spilling all the secrets on how to save money and make the most out of your next West Elm shopping spree. Below are her top tips on everything from the best time of year to shop to the free services you never knew West Elm offered.
1. Shop in January, March, July, and September for the best deals.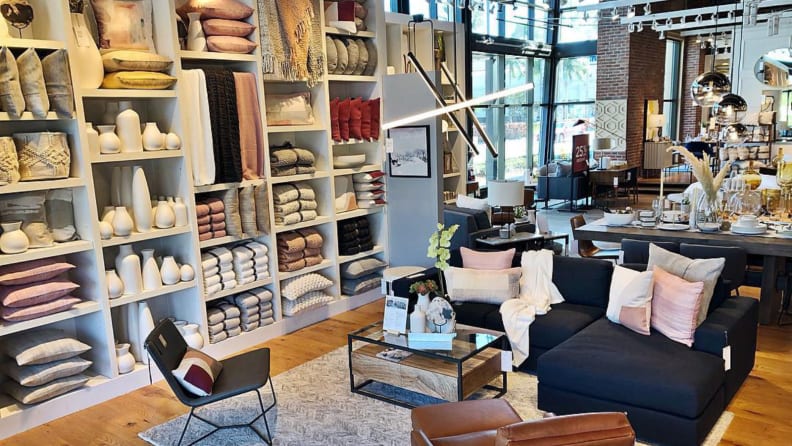 Shopping at certain times of the year can save you more money—and surprisingly, it isn't just during Black Friday and the holidays. "Four times a year we do updates for the upcoming season and sell off a selection of aged floor models that you can get for a great deal," Stephanie Tarlton, visual design manager at West Elm Baltimore, explains. She notes that this typically happens once a quarter in January, March, July, and September.
2. Take advantage of West Elm's free design services.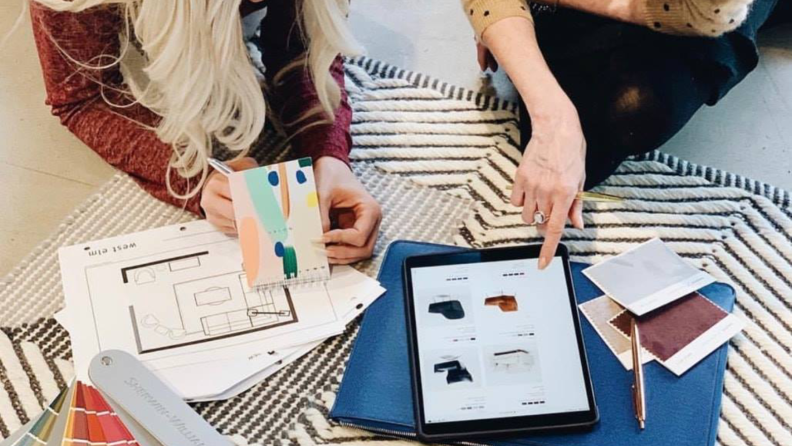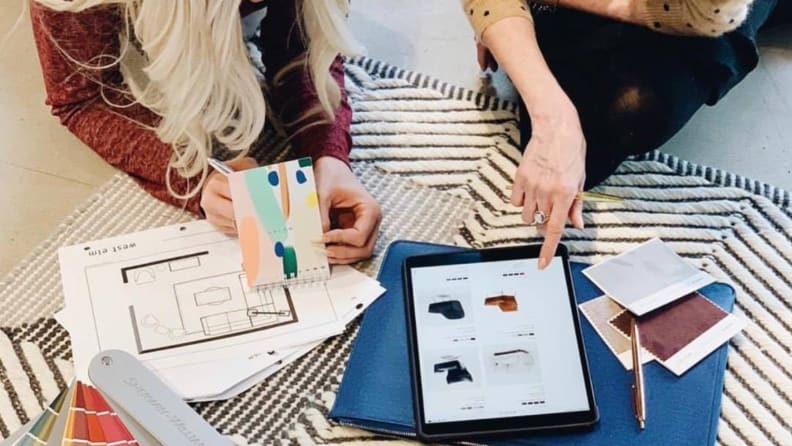 Not only can you get furniture and decor at West Elm but you can also get help figuring out how to make it actually look good in your home from one of the store's interior design experts. "You can make appointments in store with one of our designers (it's 100 percent free) and they can walk you through as you design your space," Stephanie says, adding, "They can even come to your home and help you set it up!"
3. Save on expensive shipping by ordering in-store pickup.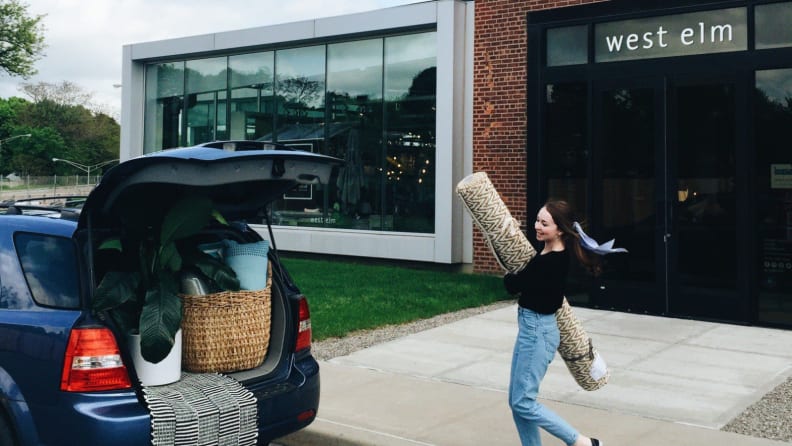 You just spent $1,000+ on the reclaimed wood dining table of your dreams. The last thing you want to do is spend hundreds more on shipping. Enter the game-changer that is West Elm's in-store pickup option. "Shipping on large furniture items can get really expensive, up to $250," Stephanie cautions. "However, if you order through a store and order it for store pickup, you can save up to $200 on shipping costs."
4. Buy fabric by the yard if you're trying to match pieces.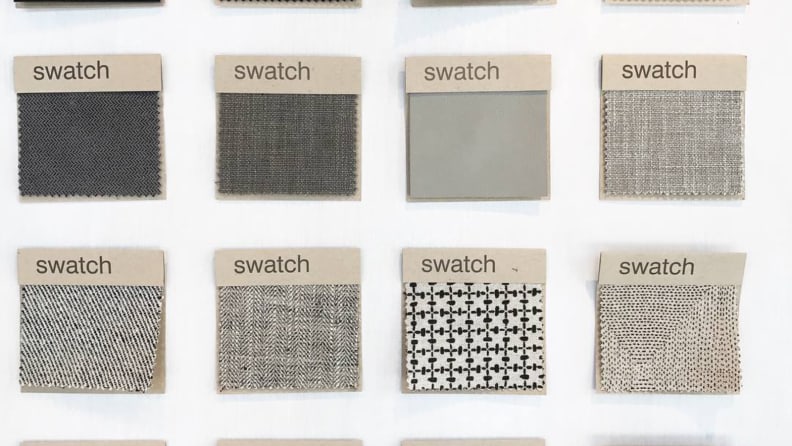 Most people don't realize that you can buy upholstery fabric by the yard at West Elm, Stephanie says. It's perfect for reupholstering worn furniture or using to cover throw pillows, accent chairs, or ottomans to coordinate or match with your existing sofa.
5. Don't overlook West Elm's sofas and mattresses.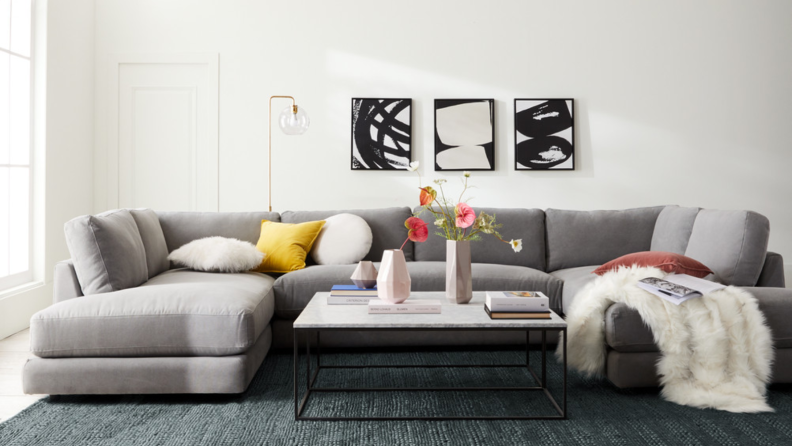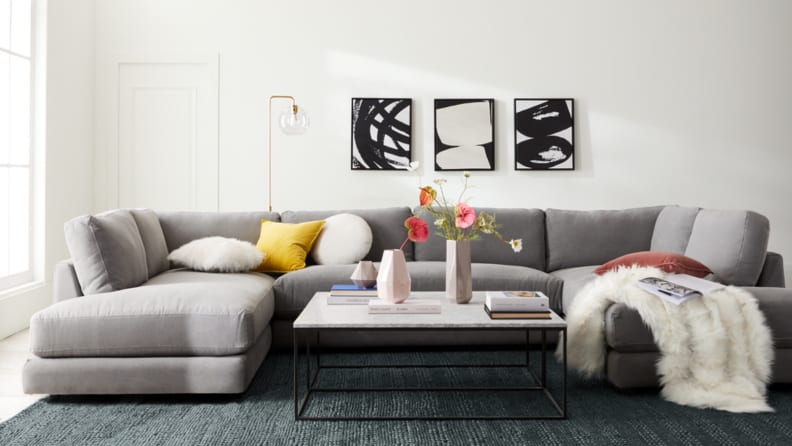 I'm personally obsessed with West Elm's stunning floor mirrors and pretty throw pillows but Stephanie says two of the most overlooked products are their sofas and mattresses. "We have super high quality fabrics for our sofa collections that are high traffic and hydrophobic, meaning that water and staining liquids will actually bead up on the fabric rather than soaking in which is cool," she explains. (PSA: In being completely transparent, know that West Elm has come under fire for the quality of some of their furniture so use your best judgment.)
And as for the mattresses? "We sell Leesa mattresses and offer exclusive pricing to West Elm customers, up to $275 off," Stephanie reveals. "These mattresses ship free and come with a 100-night guarantee. If you don't like it you can return it; they will actually come to your house and pick it up for you!"
6. Sign up for West Elm's wedding registry program for amazing perks.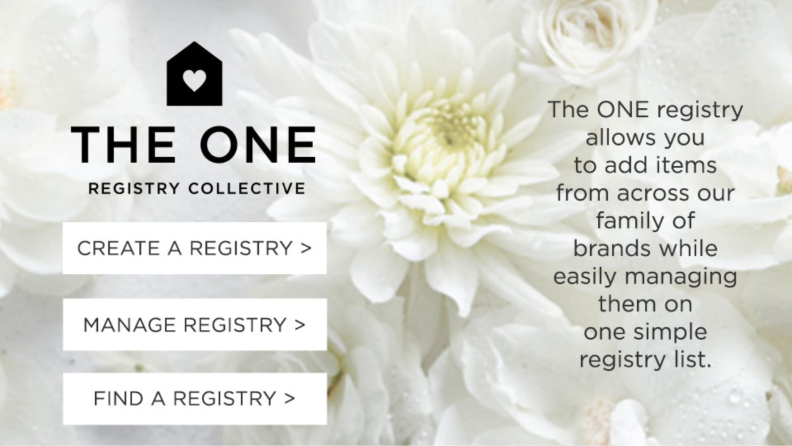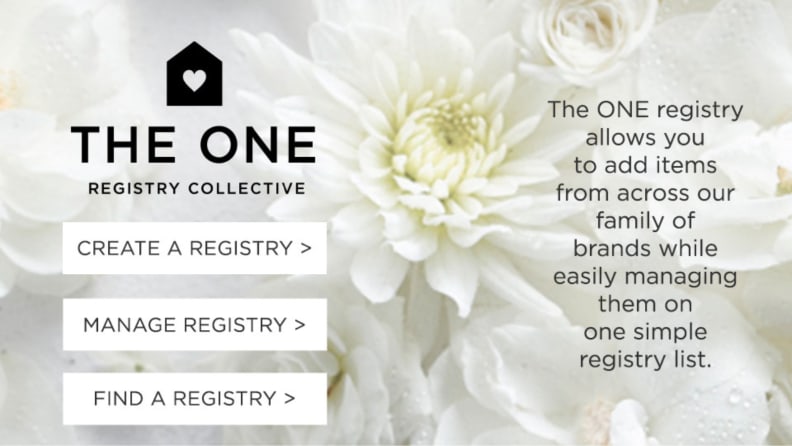 "We offer a wedding registry program called The One that extends across our entire family of brands (West Elm, Williams Sonoma, and Pottery Barn)", Steph explains. "You get access to exclusive registry events in store, special bonus gifts by adding certain items from select brands to your registry, and 15 percent off anything left on your registry that you didn't receive (or anything else you like!)." Sign us up...
The product experts at Reviewed have all your shopping needs covered. Follow Reviewed on Facebook, Twitter, and Instagram for the latest deals, product reviews, and more.
Prices were accurate at the time this article was published but may change over time.