Home & Garden
How to prepare for any situation: An emergency response guide
Don't be caught off guard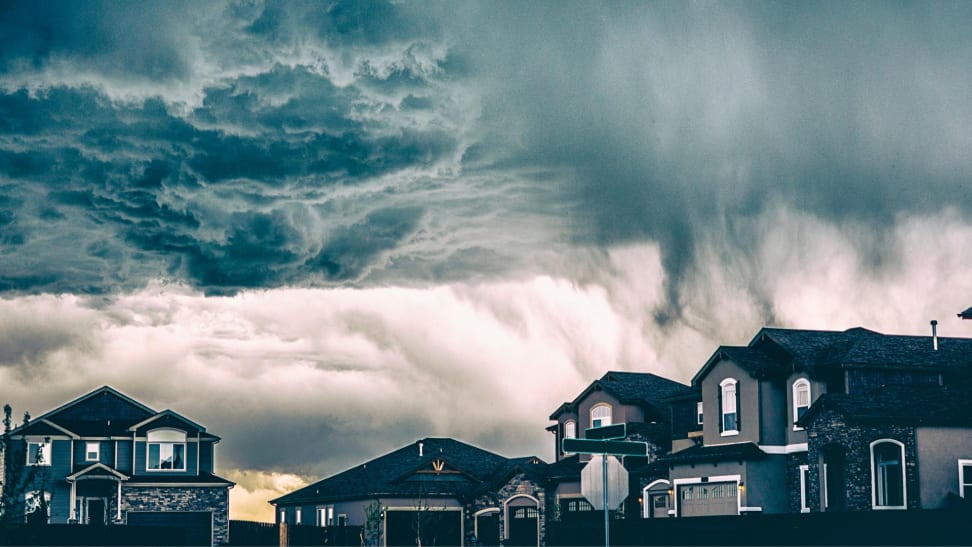 Credit: Getty Images / CatLane
There is never a wrong time for emergency preparation to be top of mind for you and your family. When it comes to disasters or dire situations at home, in almost all cases, you don't have time to get organized once the event actually happens.
Your biggest tool for staying safe is preparation. Thinking ahead ensures that you're set up with the tools, supplies, and emergency response plan necessary to push through.
Here's how to prepare an efficient emergency response plan for your household.
Create your household's emergency response plan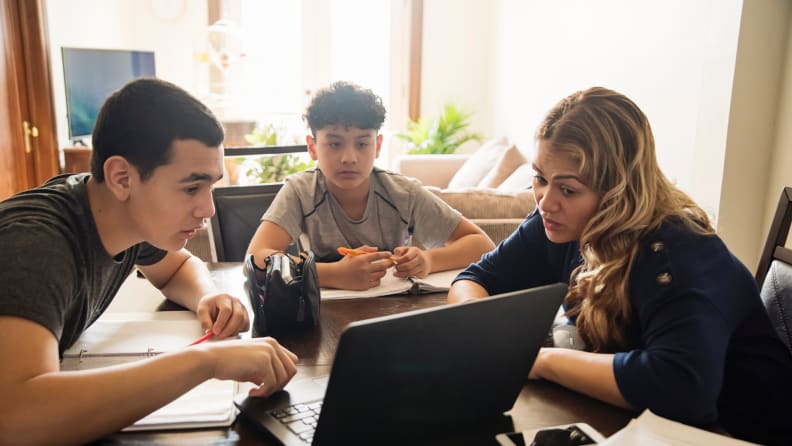 Patrick Hardy, former FEMA representative and seasoned disaster expert, tells us that during a disaster, there will be one of three responses. "Evacuation, shelter in place, or lockdown," says Hardy. "You have to [adjust] your disaster plan to the unique contours of your household."
While there are occasions when your family will need to abide by orders handed down by government entities, there are also situations where you will have to decide for yourself. The emergency response your household will take depends on the needs of your family.
Do you have children, pets, or someone in your family with a disability? Will they need special care? Will they be able to evacuate if the situation arises? These, among several other factors, will impact your emergency response plan and which response you'll choose.
Try to have general plans for all three types of responses, just in case there is a situation that forces a response. Use resources like the American Red Cross to help evaluate your household's needs and build your plan(s).
Stock up your pantry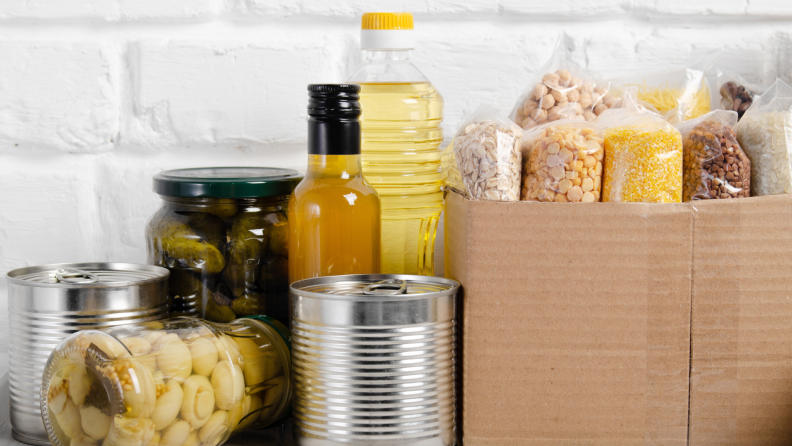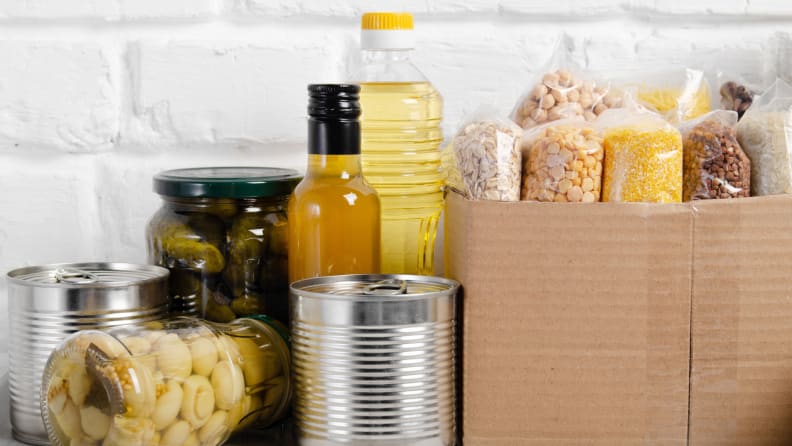 No matter the emergency at hand, having food, water, and the necessary emergency supplies in your pantry is a key piece of prep, especially if you'll be sheltering at home.
Evaluate what you already have in your home and go from there. Hardy recommends storing non-perishable food, like canned and dried goods.
Canned vegetables, fruits, beans, and soups are staples, along with cereals, granola, and protein bars. Don't be caught without a can opener, especially if you have tons of canned goods stowed away. For parents, think baby formula, baby food, and some of your kids' favorite dry snacks.
In terms of water supply, you should have one gallon of water per person per day for at least three days, according to the Department of Homeland Security. Find a full list of basic foods you should stock up on here for your emergency response.
Have essential tools and household gadgets ready to go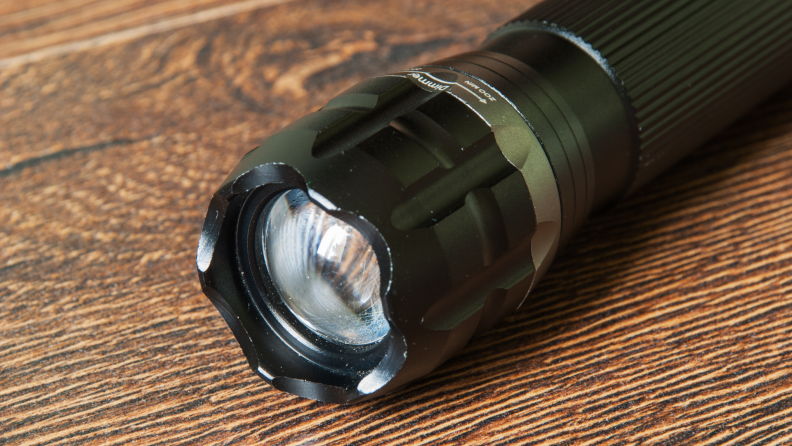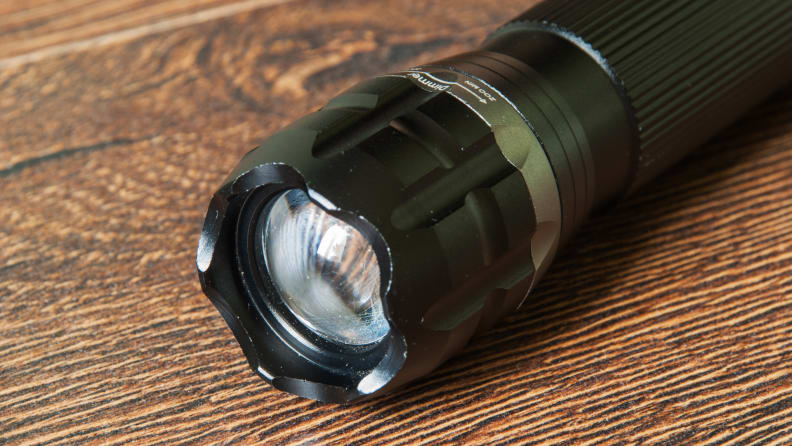 Make sure you have the essential tools you could potentially need handy in case disaster strikes.
At a minimum, you'll want the basics—this includes flashlights, batteries, a first aid kit, a fire extinguisher, a battery-powered or hand-crank radio to listen to local emergency updates, among a few other supplies recommended by the Department of Homeland Security.
Hardy says there are a few other items that many homeowners may not think about in terms of emergency preparedness. "Everyone should have rope," says Hardy. "People don't realize how many uses rope has. You can use it as a clothesline, to tie things together, to pull things."
Hardy recommends buying good quality rope with strong tensile strength. This Tough-Grid nylon paracord is strong enough for emergency uses, yet light and easy to carry in a to-go bag.
Hardy also recommends having duct tape for the same multi-purpose use that ropes provide. Our favorite duct tape is Gorilla Tape for its immense power and durability when in a pinch.
In the event that you're in an emergency on the road, make sure your car is stocked up and ready to go with items like cut-resistant gloves and an emergency tarp.
Build or invest in a survival kit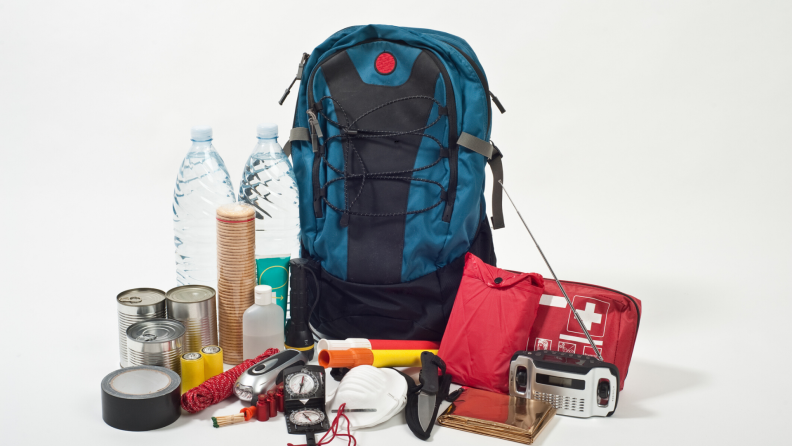 Making your own survival kit is a great option for collecting essentials that works best for you and your family.
If you're not sure where to start or would rather buy everything in bulk, consider investing in a survival kit with everything you'll need when disaster strikes.

We tested the Emergency Zone Urban Survival Kit, with supplies like foods with a long shelf life, first aid kits, hygiene products, and found it to be the best overall choice if your emergency response is evacuation.
Consider your options with a generator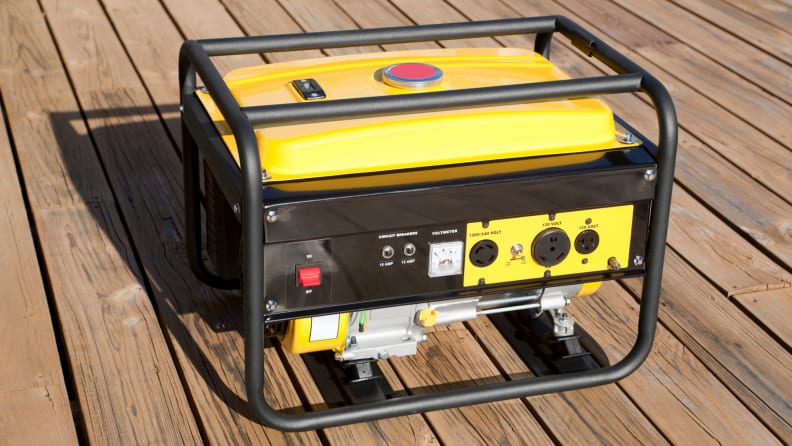 If a sudden power outage strikes, you'll want a backup plan, especially if it's for an extended period of time when you're sheltering at home.
Generators can be life-savers, but you need to decide what kind of generator is necessary for your situation. Do you need a standby or portable generator? That question can be answered by your home's needs, says Hardy.
"Don't buy a generator until you know how much power you need," Hardy tells us. "This goes all back to planning. Ask yourself, 'How much power am I really going to need?'"
Hardy goes on to say if you're planning on sticking it out, you should consider going for a standby generator. This option is much more expensive, but a better solution for efficiently powering your entire home, especially for longer time frames.
A Portable generator is much more affordable and is best for keeping the bare necessities powered over a few days, such as lights in the house and a working charger for your phone.
Reevaluate your plans with COVID-19 in mind
If you haven't revisited your emergency plans since pre-COVID-19 times, you should go back to the drawing board and see how your evacuation or shelter-in-place plan may be affected by this pandemic.
"COVID-19 has [had] a massive effect [on emergency plans]," says Hardy. "You have to decide not only where you're going, but whether where you're going will have an effect on you who you're staying with."
Hardy recommends rethinking your emergency contacts, especially if you had originally planned to stay with them if evacuation is necessary. FEMA recommends having at least one emergency contact, along with one out-of-town contact, or someone outside of your community who you can contact or stay with.
If you plan to stay or meet up with your contact, this may have to change if your household or their household has someone who is part of a vulnerable health group. If this is the case, Hardy recommends coming up with a new plan of action, like assigning a new emergency contact or pre-booking a hotel, if possible.
The product experts at Reviewed have all your shopping needs covered. Follow Reviewed on Facebook, Twitter, and Instagram for the latest deals, product reviews, and more.
Prices were accurate at the time this article was published but may change over time.