The Best Duct Tape of 2019
By David Kender, August 28, 2018, Updated January 02, 2019
To start, we'll answer the obvious question. Yes, there is a difference between good duct tape and bad duct tape. Quite a big difference, as it turns out. Our favorite is Gorilla Tape (available at Amazon for $4.97), a durable and easy-to-use tape that gets the job done head and shoulders above the competition.
That humble, ubiquitous little roll of grey (or black) tape can be found in everyone's toolbox, garage, or junk drawer for good reason. For nearly a century it's helped bind together and patch over pretty much every repair job you can think of, transcending its original wartime purpose to become something of almost cult-like reverence: If you can't fix it with duct tape, well sir, it just can't be fixed.
We put seven of the top-selling duct tapes (plus two intriguing plastic tapes) through a series of lab tests to determine which was strongest, most durable, most waterproof, and easiest to work with. We got wet and dirty while we were doing it, but we got some answers, too.
Here are the best duct tapes we tested, in order:
Black Gorilla Tape, 12 yd
Duck Tape, Max Strength, 35 yd
Gaffer Power PowerSteel Duct Tape
Sticky Ass Tape
IPG Anchor 36 DUCTape
Duck Tape, Original Strength, 60 yd
3M General Use Duct Tape (2929)
Updated January 02, 2019
Advertisement - Continue Reading Below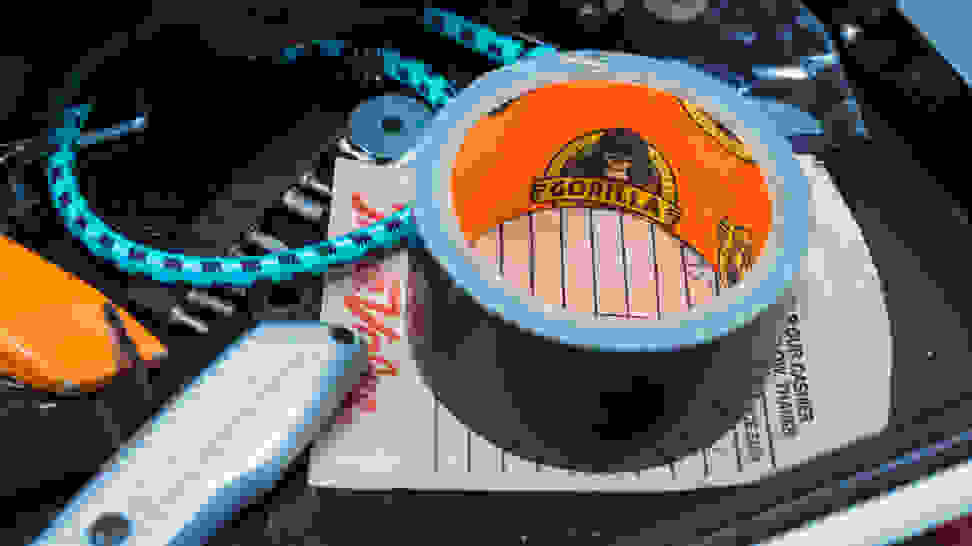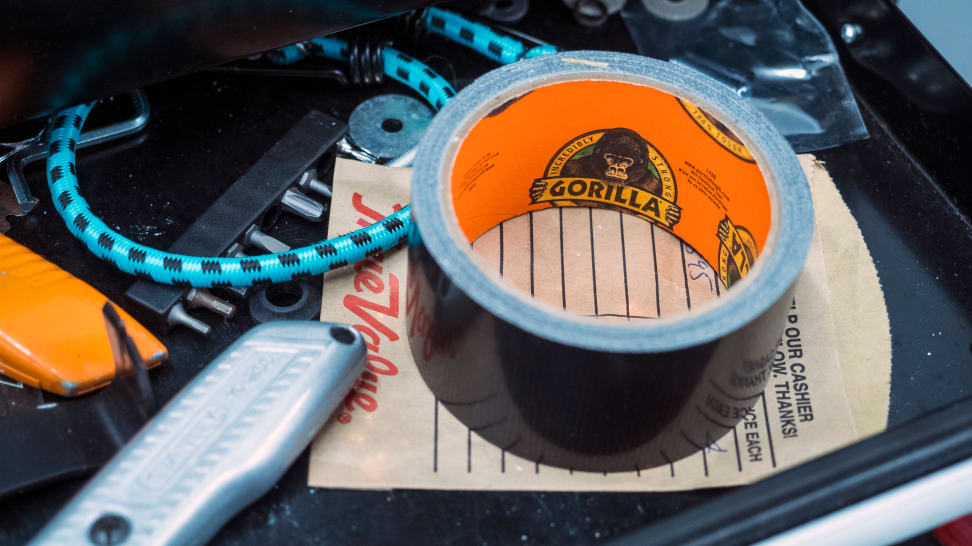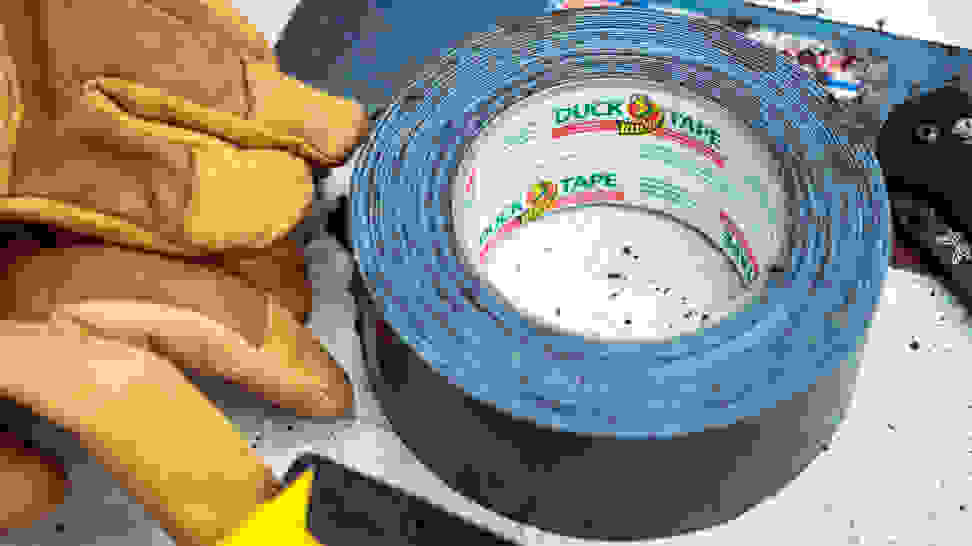 What is duct tape, anyway?
Duct tape (or "duck tape" as it was originally called, according to no less a person than William Safire) has a long and storied American history. Originally designed for World War II shipping purposes, both the material design and the name itself changed many times over the twentieth century. In the 1980's, the "Duck Tape" brand finally took off and a genericized "duct tape" was applied to anything off-brand.
National treasure Kevin Bacon saved the lives of his fellow astronauts on the Apollo 13 mission using duct tape (though in real life they referred to it as "American grey tape" at the time). Entire publishing empires, such as The Duct Tape Guys, have been created around the multitudinous uses of duct tape. In short, it is a beloved American icon.
True duct tape has a woven fabric or scrim, with colored polyurethane on one side (typically grey or black) and adhesive on the other. It should be easy to rip by hand and is usually expected to have high adhesion ("stickiness") strength. The fabric imbues duct tape with a good deal of flexibility, while the rubber-based adhesive will stick to a variety of surfaces, including wood, masonry, and irregular surfaces.
The thread count and thickness of the tape can, at a glance, indicate the quality. However, our tests found that the thickest tapes were not necessarily the strongest.
What is duct tape not good for? While water-resistant to a degree, most duct tapes are not truly waterproof (boy, did we find that out the hard way!). They're also not great for actual duct repair, due to the extreme temperature variance. (Try foil tape for HVAC repairs instead.)
---
How We Tested
Duct tape is expected to pitch in on lots of different kinds of repair jobs, so we devised a series of simple, replicable tests focusing on adhesion strength, water resistance, weather resistance, and ease of use.
In addition to seven popular duct tapes, we also tested two plastic-based tapes that are frequently advertised alongside—or as an alternative to—traditional duct tape: FiberFix and Gorilla Crystal Clear Tape. We just really wanted to see how they performed, but because they're so different we're not ranking naming either of them as Editors' Choice recommendations.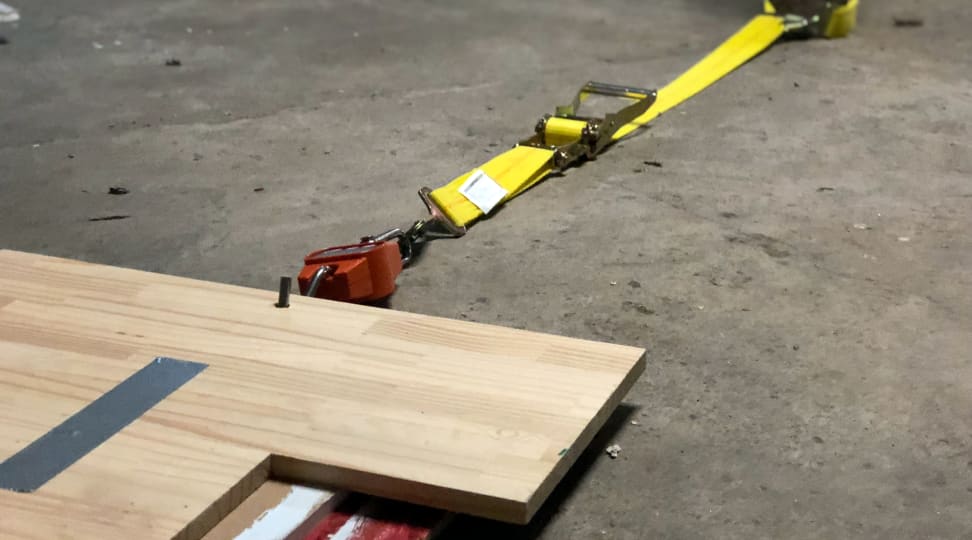 Adhesion
Duct tape's primary function is to hold fast to whatever you're taping together, so we put grip strength to the test and weighted it heavily in our scores. An eight-inch piece of duct tape was applied evenly across two pieces of one-inch-thick pine board. A person stood on top of one board while the other board was pulled—horizontal to the tape's surface— slowly and evenly using a hand winch. The force was measured using a crane scale.
Water resistance
While duct tapes aren't necessarily billed as waterproof, most people expect that they can be used for temporarily patching a leak. We took a garden hose and drilled nine 1/16th-inch, evenly spaced holes down the length. A six-inch length of tape was wrapped around each hole, which allowed for about three layers of tape. We then put a spray head on the end of the hose and turned on the faucet. Performance was measured in how long the tape could hold back the water without leaking. We expected the test to last for hours, but actually called it after five minutes when all but two tapes had failed.
Weather resistance
A three-foot length of each tape was put on a sheet of plywood and left outside to endure high heat, humidity, and torrential downpours for four weeks. If it wasn't already falling off after that time, we tested how much adhesion strength remained.
Ease of use
Handling tape has to count for something, so we scored how easy and cleanly the tape was to rip. Points were lost for ragged bits of string or excessive difficulty in pulling a piece off the roll. We also scored how easily a three-foot length of tape twisted and stuck to itself when waved around.
---
Other Duct Tapes We Tested
Plastic Tape Alternatives We Tested
There are dozens, perhaps a hundred, different kinds of tape in this world. Two of them caught our eye because they were routinely appearing adjacent to duct tapes as alternatives. We were curious, so we tested them alongside the duct tapes. Here's what we found.
The Tester
Dave Kender is the Editor in Chief of Reviewed and has had an unusually strong affinity for duct tape since childhood.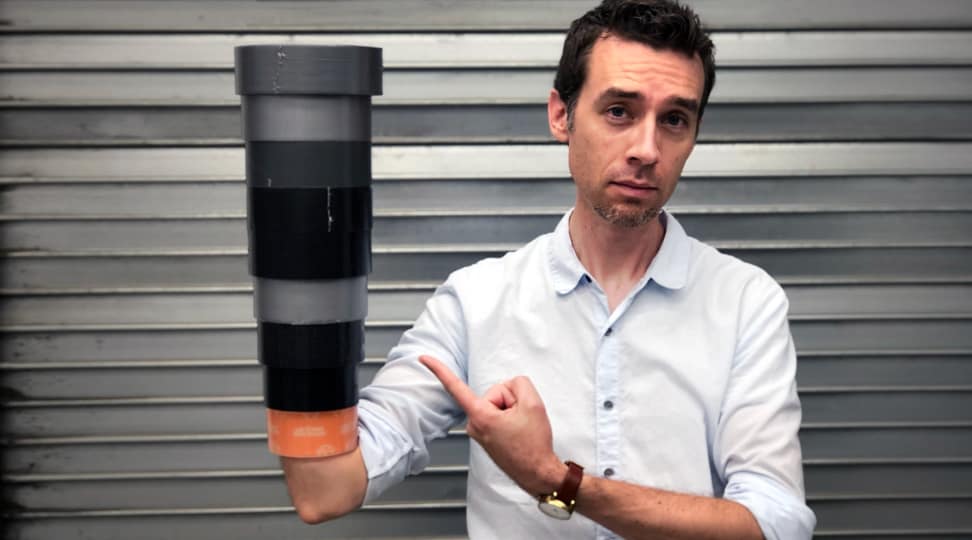 ---
If you're shopping for home fix-it items, check out our guide, The Best Work Gloves.
Advertisement - Continue Reading Below